You are currently browsing the category archive for the 'Politics' category.
A sermon preached at Niles Discovery Church, Fremont, California,
on Sunday, August 19, 2018, by the Rev. Jeffrey Spencer.
Scriptures:  1 Kings 2:10-12, 3:3-14 and Psalm 111
Copyright © 2018 by Jeffrey S. Spencer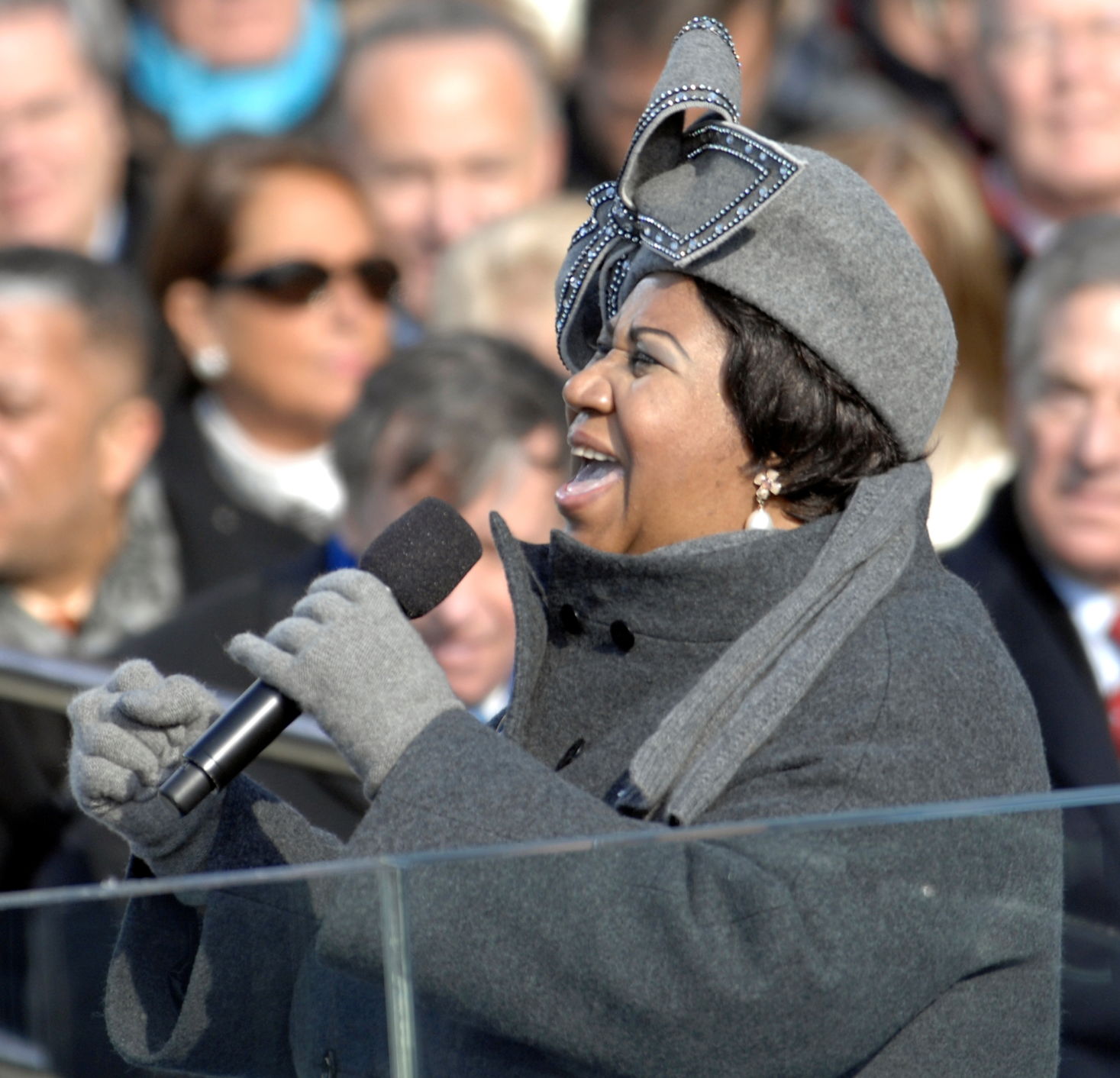 There have been some globally significant deaths in the past few days.  Aretha Franklin, the Queen of Soul, died on Thursday.  Kofi Annan, former General Secretary of the United Nations and Nobel Peace Prize laureate (and an alumnus of my alma mater, Macalester College), died yesterday.  When I heard about Aretha's death, I thought to myself, "The Queen is dead … and there's no one to succeed her."  Usually, when a monarch dies, there is a successor.
It's been said that the primary duty of Princess Diana was to provide the United Kingdom with an heir and a spare.  She did that:  my cousins, Wills and Harry.
Making sure there was an heir to King David was not a problem.  With his multiple wives there were multiple sons, and with his impending death in chapter one of 1 Kings, a power struggle began.  Solomon is David's pick and is actually crowned before David's death.
Our reading picks up with the death of David. I like how delicately it's put.  In the NRSV, "David slept with his ancestors."  In The Message, "David joined his ancestors."
So Solomon ascends to the throne.  Our reading skips the bit about Solomon consolidating his power in a – well, let's just say that there was blood to clean up.  And our reading skips the part about Solomon working on his kingdom's safety with a marriage alliance:  he marries a daughter of Pharaoh.
We pick up the 1 Kings narrative with stories about how righteous Solomon is.  He goes to the holy places of Israel and offers sacrifices.  He's a good guy (especially if you ignore the parts of the story that we skipped).  One of the holy places Solomon goes to is Gibeon.  And while he is there he has a dream, the one we heard about in our reading.  God appears to Solomon "in the dream and gives him a life-changing invitation: 'Ask what I should give you.'  Solomon begins his answer by acknowledging God's love for his father, David – a love that has placed Solomon on his father's throne, so that David's legacy and family line will continue.  Solomon describes himself as 'only a little child' – perhaps a reference to his youthfulness (although his exact age here is unknown), or a figure of speech reflecting his sense of the enormity of his responsibility as king."[1]
Then, Solomon puts in his request.  What would you ask for?  You've got one wish.  You've just become king.  What would you ask for?
Solomon asks for wisdom.  And not just any wisdom.  Eugene Peterson puts it this way in The Message:  "Give me a God-listening heart so I can lead your people well, discerning the difference between good and evil."  The New Revised Standard Version translates it, "Give your servant therefore an understanding mind to govern your people, able to discern between good and evil."  The New International Version says he asks for "a discerning heart."  The English Standard Version says he asks for "an understanding mind."  The American Standard Bible says, "an understanding heart."  The Contemporary English Version says simply, "make me wise."
All of them say he wants this wisdom so that he can know or discern the difference between right and wrong, between good and evil. Here's a little Bible quiz.  Who remembers who else in the Bible sought to know the difference between good and evil?  The answer is, Adam and Eve.  They were forbidden to eat the fruit of one tree, the tree of the knowledge of good and evil.  And, of course, that's the one they most wanted.  The big difference here is that Adam and Eve were trying to be like God, and Solomon is trying to be an effective servant of God.
But more interesting, to me at least, than this call back to the early chapter of Genesis is how challenging it is to translate the Hebrew into English and why so many different translations use different words.  I think part of the reason is that understanding what wisdom really is takes – well, wisdom.  If the issue was knowledge or even intelligence, I think it would be easier to write about.  Writing about wisdom is harder.  We end up writing about the heart, and not just the mind.  We seem to understand that wisdom has something to do with feelings, yes, and …
… somethingmore.  Intuition, perhaps.  Sensory input, maybe.  Experience, probably.
Arianna Huffington wrote a book several years ago titled Thrive.  I haven't read it; I've only read about it.  In it, apparently, she outlines a "third metric" for measuring success.  This from a woman who had plenty of power and money, the typical first two metrics for measuring success in our culture.  Her"third metric" "embraces well-being, wonder, giving—and wisdom. Here is how she defines it:
Understanding life as a classroom where we can learn even from our struggles
Practicing and expressing gratitude
Paying attention to our intuition and interior life
Appreciating the difference between information and wisdom
Slowing down in our culture of hurry sickness
Being mindful instead of operating on automatic pilot"[2]
I like this list.  I know that when I can move from seeing only the pains in a struggle to seeing the lessons in the struggle, my life improves.  I know that the practice of looking for reasons to give thanks and then expressing that thanksgiving has grounded me spiritually.  I know my life is simply better when I listen to my intuition and to what my souls is saying.  This usually requires me to slow down and to be intentional.  I know I don't like it when someone won't listen to what I have to say, yet I do that to myself all the time when I get too busy.  Having information is helpful, but applying it wisely is even more helpful. As the saying goes, "Knowledge, is knowing a tomato is a fruit. Wisdom is not putting it in a fruit salad." I already mentioned one of the reasons slowing down is important—it gives me time to listen to myself.  Another is that it helps me be aware of the reasons I have to be grateful.  Only by slowing down on my walk to the barber yesterday could I enjoy these little flowers.  And I only noticed them by being mindful (at least a little bit) to what was around me as I walked.
April Yamasaki points out the parallels between Huffington's list and Solomon's wisdom.  Today's scripture reading "also suggests three measures of success:  riches and honor (neither of which he asks for) and wisdom (which he does).  For Solomon, wisdom includes gratitude; after he wakes from his dream, he offers sacrifices in thanksgiving to God."[3]
Yamasaki ponders, "If Solomon were an older and more experienced ruler when God appears to him in his dream, I wonder if he would ask for wisdom.  Would he ask for wisdom if he were not already wealthy and powerful?  If Huffington hadn't already been rich and influential, would she have discovered that third metric?  What might wisdom mean for us ordinary folk?"[4]
What might wisdom mean for us ordinary folk?"
I've been pondering this question all week.  And my mind kept coming back to an experience I had when I was about the same age as Solomon was when the scriptures say he had his dream.  I was about half-way through college, preparing myself to be a math teacher, but it didn't feel quite right for me.  At worship one Sunday, the scripture reading was of the healing of Bartimaeus, a man who was blind until he met Jesus.  As I listened to the reading I had something like a lucid dream.  It was as if I was transported to those dusty roads and I was there watching the story unfold, listening to what everyone was saying.  Jesus asked Bartimaeus, "What do you want me to do for you?"  I knew how Bartimaeus was going to answer, that he wanted to be able to see. And I wanted him to say something different.  For all the world, I wanted him to say something different.  I wanted Bartimaeus to ask Jesus to tell me what I was supposed to do with my life.  But Bartimaeus asked from his sight, and I returned to the wooden pew St. Paul, Minnesota, disappointed and none the wiser.
Or maybe I was a little wiser.  At least I knew how much I longed for direction, for a clearer sense of call. And that clearer sense of call did eventually come.
I'm not sure what to make of this reminiscing, what it has to tell me about what wisdom might mean to us ordinary folk.  Except that maybe wisdom is relational.  There was an intimacy I had with Jesus and Bartimaeus in that moment in worship.  And Solomon has an intensely intimate moment with God in his dream.  And maybe wisdom has an ethical dimension regardless of our station.  Being able to discern between right and wrong, between good and evil – the specific wisdom Solomon asks for – is only helpful if it leads to action, to behavior, to right living and right decision-making.  And maybe wisdom has an emotional dimension.  My trip to the dusty roads of first century Palestine was certainly an emotional experience, and I imagine Solomon's dream left him with deep feelings that moved him to offer sacrifices in praise and thanksgiving.
When I started making plans for today's sermon about a month ago, I couldn't help but think of the current situation in the United States with political leadership and what seems to me to be a lack of wisdom.  But I don't think that commentary is needed today.  Or if you need that commentary, I'll leave it to you to offer it to yourself.
Instead, I think concluding with a question for your refection is enough.
If God came to you in a dream and offered you one wish, what would you ask for?
Would you ask for wisdom?  Would you ask for something else that you think you need more than you need wisdom to serve God and God's people?  Or would you ask for something to satisfy a personal desire, to satisfy a "want"?
I'll leave it to you to finish today's sermon.
_______________
[1]April Yamasaki, "August 16, 20th Sunday in Ordinary Time …," Christian Century, https://www.christiancentury.org/article/2015-07/august-16-20th-sunday-ordinary-time (posted 4 August 2015; accessed 15 August 2018).
[2]Ibid.
[3]Ibid.
[4]Ibid.
A sermon preached at Niles Discovery Church, Fremont, California,
on Sunday, July 29, 2018, by the Rev. Jeffrey Spencer.
Scriptures:  John 6:1-15
Copyright © 2018 by Jeffrey S. Spencer
Some of you may be wondering, "Why is Pastor Jeff preaching on this story again?"  While I'm certain I've preached on John 6:1-15 before – several times before – I don't remember when the last time was.
The reason the story is familiar to so many is that it shows up six times in the four gospels.  Twice in Matthew, twice in Mark, once in Luke, and once in John we read about Jesus feeding vast multitudes with just a few loaves of bread.[1]  In other words, the story shows up often in our reading of the gospels.  It must have been an important story to the first generations of Christians.  And it shows up often in the lectionary.  So you'll hear pastors often preaching on it.
The six versions all have the same basic plot.  A large crowd shows up to see Jesus somewhere out in the countryside.  At some point someone realizes that all these people need to be fed.  Jesus suggests or implies that the disciples should take care of feeding them.  The disciples say it's financially and/or logistically impossible to do so with the paltry supplies they have.  Jesus takes what they have, blesses it, and gives it to the crowd.  And the next thing you know, everybody has had enough to eat and the disciples are collecting the leftovers.
There are four things I particularly like about the way John tells the story.
Jesus wants to go on retreat, so he and the disciples head across the sea of Galilee. Maybe because I'm just coming off a week of study leave that was a retreat, I empathize with this desire.  My study leave was very restorative.  The only problem is that the crowds follow Jesus around the lake.  So much for Jesus' retreat.
John identifies the lake as both the Sea of Galilee and the Sea of Tiberias. He's the only gospel writer to use the Roman name of the lake.  Either John is writing for an audience who didn't know what a Jew would be referring to with the name "Sea of Galilee," or John is doing something else here.  I think it is much more likely that John is doing something else.  More on this in a moment.
John doesn't name the real hero of the story, but clearly it's the mom who packed the kid's lunch.
Only John includes the postscript to the story about the people wanting to make Jesus their king, something he rejects.
The second and fourth of these highlight John's agenda.  He mentions the Roman name for the Sea of Galilee and almost immediately mentions the Jewish festival of Passover.  He mentions the Romans and he reminds his audience of the foundational story of Judaism, the Passover story.  He mentions the occupying power and he reminds his audience that God is a God who delivers people from bondage into freedom.  I think John is reminding his audience of the tension that exists between the Empire of Rome and the kin-dom of God.
This tension continues through the story to its conclusion, when Jesus rejects the people's attempt to challenge the Empire by making Jesus a political leader.  Jesus picks another way to challenge empire.  We need to hold on to that tension as we read this story and listen for how Jesus challenges empire in favor of the kin-dom of God.
The primary way I think Jesus challenges empire is by challenging the imperial economy.  The imperial economy is based on an assumption of scarcity.  The imperial economy assumes that the economy is a zero-sum-game.  If I'm going to get mine, someone else will is going to lose theirs.
We saw this in the Exodus story.  The Hebrews were wandering in the wilderness, worried about how they were going to get enough to eat.  In Numbers (11:13), Moses wonders how he will feed the people he is leading into freedom.  He asks God, "Where am I going to get meat to give to all these people?"  God provides enough for everybody.
Jesus almost quotes Moses when he asks Philip, "Where will we buy food to feed these people?"  Of course, the big difference is the Moses didn't know the answer to his question, while Jesus did know the answer.
Moses and the Hebrews learned in the wilderness that in God's economy, there is enough for everyone is we share.  Jesus demonstrated in the wilderness that in God's economy, there is enough for everyone if we share.  In addition to making sure hungry people had enough to eat, Jesus challenges the imperial mentality of scarcity and he rejects the imperial notion of "power over."
This is a challenge for us today, too.  As one commentator put it, "At its heart, it's a story about our fears that we will not be cared for; about our tendencies to see the world – from the day's headlines to our own interpersonal struggles – through lenses of scarcity; and about God's work of feeding, of abundantly providing for our needs, and at the same time calling us to help provide for the needs of others."[2]
It is an amazing, counter-cultural message, this notion that there really is enough if we are good stewards of creation.  There's a story I love that makes this point, I think.
There was a farmer who grew excellent quality corn.  Every year he entered examples of his crop in the county fair and almost every year won the award for the best grown corn.  One year a newspaper reporter interviewed him, hoping to learn something interesting about how he grew it.  What the reporter discovered, must to his surprise, is that the farmer shared his seed corn with his neighbors.
"Why on earth would you share your best seed corn with your neighbors when they are entering corn in competition with yours each year?" the reporter asked.
"If I want to have a good crop," the farmer answered, "I have to do this.  You do know, don't you, that the wind picks up pollen from the ripening corn and swirls it from field to field.  If my neighbors grow inferior corn, cross-pollination will steadily degrade the quality of my corn.  If I want to grow good corn, I must help my neighbors grow good corn."[3]
This is the sentiment echoed by the theologian and scholar Walter Brueggemann in a reflection on the stories of the feeding of the multitudes.  "If bread is broken and shared, there is enough for all.  [In these feeding stories,] Jesus is engaged in the sacramental, subversive reordering of public reality."[4]  Brueggemann also said, "When people forget that Jesus is the bread of the world, they start eating junk food – the food of … Herod, the bread of moralism and of power."[5]
Which makes me think about the church in general and our congregation specifically.  Does the church (do we) remember that Jesus is the bread of the world?  Or does the church (do we) get caught up in moralism and the lure of power?  Are we serving the bread of love to each other and the community, or are we serving junk food?
I've read that German theologian Helmut Thielicke used to tell a story about a hungry man.  He was walking down the street and he noticed a sign in a store window:  "We Sell Bread."  "Great," the hungry man thought, and he went inside.
"I'd like to buy some bread," he told the clerk behind the counter.
"Oh, I'm afraid there's been a mistake," the woman said.  "We don't sell bread."
"The sign in the window says, 'We Sell Bread,'" the hungry man said.  "What do you mean, you don't sell bread?"
"You misunderstand," the clerk explained.  "We make signs, like the one in the window.  We don't actually make bread."
Alas, the hungry man could not eat signs.  What he needed was bread.[6]
These stories we've explored today leave me with some questions, that I invite you to ponder:
Is our church making bread or making signs?
Are we sharing bread or junk food?
_______________
[1] Matthew 4:13-21 and 5:32-39; Mark 6:31-44 and 8:1-9; Luke 9:12-17; John 6:1-15.
[2] "Enough: Salt's Lectionary Commentary for Tenth Week After Pentecost," Salt Project, http://www.saltproject.org/progressive-christian-blog/progressive-christian-lectionary-resource (posted and accessed 24 July 2018).
[3] I've seen various versions of this story over the years. I was reminded of this story this week by Kaila Russell on Facebook.
[4] Brandon Weencher, quoting Walter Brueggeman without specific citation, in "Bread or Junk Food?" Sojourners, https://sojo.net/preaching-the-word/bread-or-junk-food (accessed 24 July 2018).
[5] Ibid.
[6] Adapted from a Facebook post shared by JL Harper III, on 25 July 2018 in a close clergy group. Harper cites "homiletics online" as the source of the story.
I wish I had read this Twitter thread by Diana Butler Bass before I wrote last Sunday's sermon. It would have helped.
I'm posting the Twitter thread here, with the advisory that when Diana writes for publication, she is very careful about her style and she does many re-drafts before publication. Not so with Twitter. She seems a little embarrassed when her Twitter threads are gathered together into one essay like I'm doing here.
The thread was published on 14 June 2018, starting with https://twitter.com/dianabutlerbass/status/1007385188375191557
—————
A little background on Romans 13:1-7. This section of Romans is quite controversial, not clear cut.
Some contemporary scholars believe that they were a parenthetical section in the text – because the overall argument does not flow in ways typical of Paul's writing.
Others insist that these verses were not universal principles of political theology. Instead, Paul was addressing a very particular problem of Jewish Christians who lived in Rome, c. mid-50s.
The Roman church was ethnically split between Jewish and Gentile believers. The Jews were influenced by politics in Palestine, where a rising ride of revolutionary Jewish nationalism was occurring at the time of this letter's writing.
A large group of Jews had just returned to Rome from exile in Palestine and were, most likely, influenced by this revolutionary spirit.
They joined the Roman Christian community, which was largely Gentile and pagan in background. Thus, there was probably an emerging schism within the Roman church.
And, with Nero now on the throne, the LAST thing Christians in Rome could afford was a split. They needed to be unified to face down imperial pressure and persecution (not to mention Nero's newly imposed excessive taxation).
Thus, Paul was writing with a pastoral and ecclesiastical concern: church unity.
Paul's plea to be subject to governing authorities must be understood in this context — he wanted to contain an emerging radical Jewish nationalism that could have undone the fragile unity of a community under threat.
In essence, he says that Jewish nationalist Christians should accept the rule of the Empire in order to prevent another expulsion from Rome.
Paul knows Rome stinks. He knows it is a brutal, unjust, horrible empire. It murdered Jesus for pity's sake. Most Paul's works are subtle or not-so-subtle subversions of Rome.
He sometimes seems to argue for submission on occasion — mostly as a way of protecting the safety and wellbeing of the church.
He freaking hates Rome.
If a political authority usurps this verse to enforce obedience, it is an abominable misuse of the Bible. It isn't an instruction for citizens. It is a specific teaching for a particular problem in early Christianity-of the potential for nationalism to override Christian love.
Romans 13:1-7 is Paul the Pragmatist at work, not Paul the Universal Theologian.
A sermon preached at Niles Discovery Church, Fremont, California,
on Easter Sunday, April 1, 2018, by the Rev. Jeffrey Spencer.
Scriptures:  John 20:1-18 and 1 Corinthians 1:18-25
Copyright © 2018 by Jeffrey S. Spencer
The last time it happened was before I was born.  The next time it with happen is after I am eligible for full Social Security benefits, so I may be retired.  I must take full advantage of it happening now.  Today.  Today is Easter and April Fool's Day.
Lest you think combining Easter and April Fool's is sacrilegious, let me remind you that there are plenty of jokes in the Bible.  They may be serious, in terms of their message, but they are jokes.
Take, for instance, a story that is told in the first three gospels.  It happens in the days leading up to Jesus' execution.  He's in the Temple teaching and he gets asked about paying taxes.  Maybe I should save this story for two weeks from today – for April 15.  Jesus gets asked a question about paying taxes, and to paraphrase what happens, he asks the questioner if they have a $20 on them.  Jesus looks at it.  He asks somebody, "Whose picture is on it?"  "Jackson," they say.  "Well, then, give to the genocidal government the things that are the genocidal government's, but give to God the things that are God's," Jesus tells them.  And for all we know (the Bible doesn't tell us), Jesus pockets the $20.
That's not a laugh-out-loud funny joke, but satire often isn't laugh-out-loud funny.  Still, when we remember what all good Jews knew back in Jesus' time – that everything in creation belongs to God – there's more of a humorous twist to the story.
Of course, the people who were trying to trap Jesus with their question ended up quite frustrated, because he didn't specifically answer their question.  They just couldn't nail him down.
If you think that's bad, be happy none of the gospel writers told about the time Jesus walked into an inn, handed the innkeeper three nails, and asked, "Can you put me up for the night?"
Wait.  I've got one more.  It's visual.
To understand why the resurrection is the greatest joke ever, we need to remember the context.  The week started with a political demonstration, with Jesus' political street theatre.  The week started with Jesus' mocking parade into the city.  The synoptic gospels say he went from that demonstration to another one, to another bit of political theatre, when he chased out the money changers and sacrificial animal sellers.
He spent time teaching and lecturing and facing questions.  He told his joke about paying taxes.  On Thursday, it was time for the Passover, so he supped with his disciples.
After they ate, Jesus went to Gethsemane to pray.  He asked them to keep watch as he prayed.  And they fell asleep, which was the beginning of the time-honored tradition of sleeping during worship.
Of course, it was there in Gethsemane that Jesus was arrested and hauled off to the religious and political powers.  They wanted to get rid of this pesky, brown-skinned, boundary-breaking, radically inclusive, deeply loving guy who gave away free healthcare.
While Jesus was before the Sanhedrin, Peter was hanging out in the courtyard, probably trying to find out what was happening.  He was recognized as a Galilean and so he was questioned about knowing Jesus.  He said he didn't.  Three times, he denied Jesus – just as Jesus had predicted he would.  Which isn't as amazing as one might think.  Peter had denied Jesus before.  It's just that that experience didn't get into the Bible.
It was the next day when the principalities and powers got their way and Jesus was crucified.  The Roman government executed him as a political radical.  And he was buried in a tomb hewn from solid rock and a large stone was placed in front of the entrance.
You gotta wonder what it was like for the disciples that next day.  It was the Sabbath, so they weren't supposed to do much anyway.  They probably sat around, remembering the one who they thought would save Israel, the one who had been killed by the government.  Jesus had spent all this time talking about the Son of God, and they were pretty sure he was talking about himself.  And now he was dead and buried.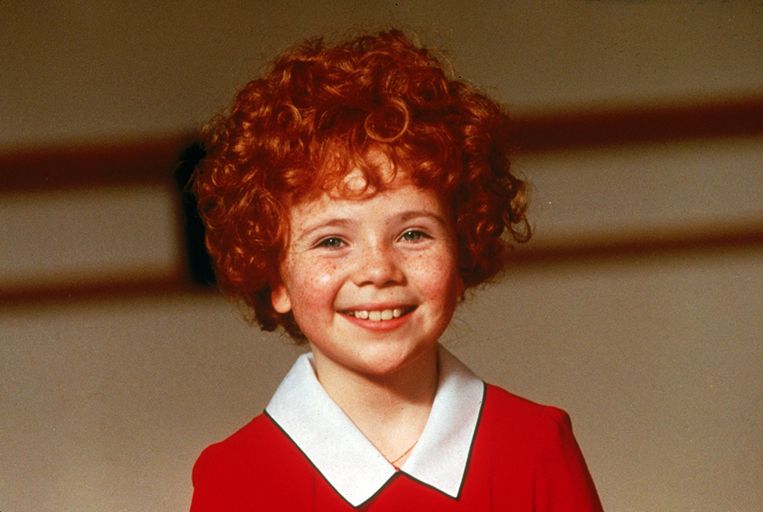 Strange what a difference a day can make.  If they had known on the Saturday what they ended up knowing just 24 hours later, they would have been singing.  "The Son will come out tomorrow."
Sunday did come, and with it, that phenomenon we call "the resurrection."  The disciples experienced the presence of Jesus.  I love the way the gospel storytellers try to explain it.
In Mark's gospel, there's actually no resurrected Jesus.  The women go to the tomb to do the preparation of the body that should have been done on Friday, but the sun had set and the Sabbath had begun.  So, it's early Sunday morning and they go to the tomb and find it empty.  There's a man there, dressed in white.  Mark doesn't say it's an angel, though I've interpreted it that way until this week, when Pastor Brenda pointed out that being dressed in white, the man could represent someone dressed for baptism.  This is an intriguing notion, especially given some of my other thoughts about Mark's gospel, but we'd be here for at least an additional hour if I were to try to unpack that.  Instead, I want to point out the humor of the scene.
The women go to the tomb with their spices and stuff, but they haven't figured out how to actually get into the tomb to prepare the body.  Not exactly good pre-planning.  Then, when they get there, they discover that the stone has been rolled away, mysteriously, and the body is missing.  There's the man there, dressed in white, who tells them to tell the disciples the Jesus is going ahead to Galilee and that he'll meet them there.  And this is how Mark concludes his gospel:  "So [the women] went out and fled from the tomb, for terror and amazement had seized them; and they said nothing to anyone, for they were afraid."
Apparently, the women thought the first rule of resurrection club is, "You do not talk about resurrection club."
Jesus spends all that time teaching and demonstrating the power of the kin-dom of God here on earth.  He suffers humiliation, betrayal, condemnation, and execution.  The mystery of the resurrection happens.  And they don't tell anything to anyone.  So sorry, but you don't get a gospel.  April Fool!
John's telling of the resurrection has its own humor, too.  First of all, there's the foot-race between two of the disciples.  Peter and "the beloved disciple" run to the tomb.  The beloved disciple gets there first; he's quicker.  Peter follows behind and heads right into the empty tomb.  Then Peter leaves, confused.  The beloved disciple, entering the tomb second, sees and believes.  It's not exactly clear what the beloved disciples believes, just that the beloved disciple is, once again, quicker.  That's fine, John.  Go ahead.  Rub it in.
Peter and the beloved disciple return, leaving Mary to grieve by herself.  We're in on what happens next, so the joke is on Mary.  Jesus shows up, but Mary doesn't recognize him.  She thinks he's the gardener.  April Fool!  It's me, Jesus.
Or, maybe the joke is on us, too.  Maybe the joke is pointing out how we fail to recognize the resurrected Jesus in our lives.
Easter is filled with jokes, and I think the greatest joke of all is the joke played on death itself.  Death thinks it is the final word.  There's death and that's it.  But God says, "Not so fast, death."
The resurrection is the greatest joke because it says that death isn't the final word.  There is something, some love, beyond death.
The apostle Paul goes so far as to humorously mock death in his first letter to the Corinthians:  "Where is your victory, Death?  Where is your sting, Death?"
This greatest joke reminds us, when we are experiencing terrible things, we know that even the worst thing is only the next to the last thing that will happen.[1]  As Frederick Buechner points out, "That means not just that you shall laugh when the time comes, but that you can laugh a little even now in the midst of the weeping because you know that the time is coming.  All appearances to the contrary notwithstanding, the ending will be a happy ending.  That is what the laughter is about.  It is the laughter of faith.  It is the divine comedy."[2]
So may this Easter and your life be filled with laughter.
Amen.
_______________
[1] Jeanne Torrence Finley, "Easter and April Fools," Ministry Matters, http://www.ministrymatters.com/all/entry/8888/easter-and-april-fools (posted and accessed 27 March 2018).
[2] Frederick Buechner, Whistling in the Dark, quoted by Finley, ibid.
Long one of my goals, a movement is gaining momentum to get the City of Fremont to divest from fossil fuels and to take other  measures that both signal the need to address climate change and to decrease our reliance on fossil fuels. As this blog entry is published, the final language of a request is set and we are actively asking for endorsements of it.
Here's the plan:
The request is actually addressed to the Fremont Human Relations Commission and it asks them to forward a resolution to the Fremont City Council for their action that meets the following goals:
Divest fully from the fossil fuel sector and adopt policies to ban future investment;
Formally request that all retirement funds into which the city contributes fully divest from the fossil fuel sector and adopt policies to ban future investment;
File a lawsuit against the fossil fuel sector for responsibility for climate change, or join a lawsuit already filed by Marin County, San Mateo County, Santa Cruz County, the City of San Francisco, Oakland, and Imperial Beach;
Commit to a fast and just transition to 100% renewable energy for all of Fremont by 2050 at the latest; and
Adopt regulations to guarantee that there are no new fossil fuel infrastructure projects built within or traveling through Fremont.
The request lays out the rationale for these goals and addresses concerns about possible financial impact. You can read the full request here. You can even print a copy and collect signatures. Just mail them to me at my church by April 23. My address is:
Rev. Jeffrey Spencer
Niles Discovery Church
36600 Niles Blvd.
Fremont, CA 94536
Once the request is in the hands of the Human Relations Commission, we may need to pressure them to work on drafting the resolution. Once the resolution is in the hands of the City Council, lobbying and showing up to meetings will be the order of the day.
A sermon preached at Niles Discovery Church, Fremont, California,
on Sunday, March 18, 2018, by the Rev. Jeffrey Spencer.
Scriptures:  Acts 2:43-47 and Mark 6:31-44
Copyright © 2018 by Jeffrey S. Spencer
"What you're describing, Jeff, sure sounds an awful lot like communism."
I can understand why this was an initial response to this Lenten sermon series.  The Sabbath economy does sound a lot like communism.  In the story of the manna in the wilderness, our introduction to God's alternative to the Imperial economy, everyone has enough to eat every day.  Those who gather more than they needed somehow ended up with only what they needed, and those who gathered less than they needed somehow ended up with enough.  From each according to their abilities; to each according to their needs.
And when we read in Acts how the earliest Christian lived, it sounds like communism.  They held all property in common and distributed resources according to each person's needs.
There is, of course, one big difference between what these stories in the Bible describe and how communism has been practiced in the 20th and 21st centuries:  Totalitarianism.
The early Christians we read about in Acts chose to be part of this economy of sharing, of sufficiency, of self-restraint, of rest.  It was not mandated from outside.  No strongman forced people into this economy.  The participants chose to live this way.
And it has been pointed out to me that there are things to be said for capitalism.  Great innovations have come within our capitalist system.  I'm very grateful for medical advances.  And I love that I can send my nephew (who always seems to be wearing shorts) a goofy meme in a text massage that he gets instantaneously even though he lives 750 miles away.  750 miles north.  Where it gets cold.
Would these innovations have happened if we lived with a different economic system?  Who's to say?  I suspect some of them would have, at least eventually.  To say they all required capitalism to be innovated is to say that only the accumulation of capital – that is, only greed – drives innovation.  And I don't believe that's true.
Still, many of the amazing things in our lives came about under capitalism.  So, why knock capitalism?
It can be argued that Western capitalism was built on cotton and slavery.  And, in fact, Harvard professor Sven Beckert makes exactly that argument:  "When we marshal big arguments about the West's superior economic performance, and build these arguments upon an account of the West's allegedly superior institutions like private-property rights, lean government, and the rule of law, we need to remember that the world Westerners forged was equally characterized by exactly the opposite:  vast confiscation of land and labor, huge state intervention in the form of colonialism, and the rule of violence and coercion.  And we also need to qualify the fairy tale we like to tell about capitalism and free labor.  Global capitalism is characterized by a whole variety of labor regimes, one of which, a crucial one, was slavery."[1]
The class stratification of capitalism largely mirrors the class stratification of the Imperial economy (at least not here in the USA; it's not so drastic in Scandinavian countries and in Japan).  The use of slavery to build capitalism mirrors the Imperial economy.  And the Imperial economy is the economy the biblical witness encourages us to reject, in favor of God's Sabbath economy.
It's not just the witness of the Torah to promotes the Sabbath economy.  Jesus preached the Sabbath Jubilee, the Jubilee that calls for the forgiveness of debts and the return of lands (which was wealth redistribution).  Jesus pointed out the corruption of the Imperial system and lifted up as heroes people who resisted it.  And Paul rejected the patronage system that is so integral to the Imperial economy.
And it is not just that our capitalist economy mirrors the Imperial economy.  Add to it this reality.  Since World War II, the basis of capitalism has become, increasingly, consumption beyond what is needed.  Build-in obsolescence and manipulated desire move us to consume what is not needed.[2]  In 2001, after the terrorist attacks along the east coast of the USA, we were told that the way to fight back was to go to the store and buy stuff.  Why?  Because the economy is dependent on consumption.  That wouldn't be such a problem except that consumption destroys the environment.  When we consume more than we need, our impact on all of life on earth is detrimental.
We need a new economic system.
But what might that be?
I don't have an answer to this question.
We could, I suppose, withdraw from the common economy and create our own enclave.  We could do what the Amish have done, separating ourselves from the world.  If that means doing without those innovations I spoke about earlier, I'm not too keen on that idea.
We could create a new monasticism, I suppose.  If we go back the fall of the Roman empire we might be able to learn something from the rise of monastic movement in European Christianity.  Benedict, who is seen as the granddaddy of monasticism, wrote a rule that called for various disciplines, including these three (that remain the basic vows of Roman Catholic religious life):  poverty, chastity, and obedience.  According to Ched Myers, those "early monks understood three key things about the dominant culture of their time:
It was built upon the concentration of wealth and exploitation. If their communities were to repent [of this sin,] they must become as self-sufficient as possible.
The root of wealth-concentration was private property. If they wanted to resist the 'temptations of the world' they must renounce exclusive ownership.
The exploitation of human labor was the root of all alienation … If their communities were to restore human dignity they must practice manual (that is, unalienated) labor.
For the first monastic communities the vow of 'poverty' [was] actually intended to inspire a social model that would eradicate poverty."[3]
I think that ancient monastic evaluation of their times applies to our times.  If we can't change the system that allows for the concentration of wealth in the hands of a tiny portion of the population, but we don't want to support it, we might need to withdraw from it.  But that was easier to do in an agrarian culture.  I don't know how we could truly withdraw from the capitalist system.  Would we do without bank accounts?  It's hard to live in a capitalist economy, even in a separate community, without some capital.  I'm not sure creating a new monasticism would really free us from participation in the contemporary version of the Imperial economy.  Besides, I'm not too keen on that chastity and obedience bit.
I caught a snippet of one part of the Humankind two-part radio program on Dorothy Day this weekend.[4]  She and family adopted a voluntary poverty as a way of living out Sabbath economics (I'd call it that; I'm not sure what she would call it).  It was an imperfect Sabbath economics, but it sure was a lot closer to the real thing than I've managed to do.  At some point, I'll go back and listen to the full two-parts to learn more about her.  In the meantime, I'll let her example of voluntary poverty – which she saw as different from destitution, so perhaps it's more accurate to call it voluntary simplicity – continue to challenge me.
Ched Myers suggests four things churches can do to help transform how we participate in the contemporary Imperial economy.[5]
We can cultivate a "Jubilee literacy." We can come to a deeper, maybe even a bones-deep, understanding of the Sabbath economy and what it means for follow the Jubilee proclaimer Jesus.  When we do that, it will give us a lens to look at all we do in life.
We can cultivate a deeper practice of repentance and forgiveness. This needs to apply to our personal lives and become so normal to us that it starts to influence our societal lives.  This might even move us to look at who the contemporary Imperial economy has hurt and move us to work for reparations.
We can cultivate a deeper practice around practical economic disciplines. Individually, we can look at consumption, finances, and work.  We can form support groups for this reflective and ongoing work.  And we can consider our consumption and finances as a community.
We can participate in political movements that address issues of economic policy. This goes back to cultivating a Jubilee literacy.  That literacy has to influence our involvement so it is theologically grounded.  This involvement can, of course, be at local, state, national, and international levels.
I would add a fifth thing that we as a church can do, though maybe this fits in as part of Myers' third suggestion.  We can examine our practices of outreach.  The history of mainline American Protestant mission work has been modeled on the patron-client paradigm.  We need to build within our church culture a sensitivity to this so we can combat it.  Our mission work must become fully mutual and based in solidarity with, rather than service to.
The issues of economy – Sabbath verses Imperial – do not stand alone.  50 years ago, the Rev. Dr. Martin Luther King, Jr., diagnosed the connections.  "When machines and computers, profit motives and property rights, are considered more important than people, the giant triplets of racism, extreme materialism, and militarism are incapable of being conquered."[6]  He saw the repercussions of embracing the Imperial economy, of serving the Imperial economy, of remaining beholden to the Imperial economy.  He cited three major consequences:  racism, poverty, and militarism.
We know there are other consequences.  I made reference just a little while ago to the consequence of environmental degradation.  Sexism, xenophobia, homophobia, transphobia, and ableism could easily be added to the list.
King knew it then, and we know it now:  these are moral issues.  When people in the riches country in the world live in poverty, it is a moral issue.  When systems won't allow people of color to move ahead economically, to exercise their right (including the right to vote), and to pursue their dreams, it is a moral issue.  When we spend over 50% of our federal discretionary budget on wars (past, present, and future) and on more and more weapons, it is a moral issue.  When we refuse to protect ourselves and our neighbors around the world from the devastation of climate change, it is a moral issue.
And it demands a moral response.
That is why I have joined the Poor People's Campaign:  A National Call for Moral Revival.  I have joined tens of thousands of people across the country to challenge the evils of systemic racism, poverty, the war economy, ecological devastation – the nation's distorted morality.  This is a nation-wide, coordinated, nonviolent mobilization.  Beginning on Mother's Day, the campaign will begin 40 days of widespread civil disobedience, nonviolent direct action, and voter education.
I hope you will join me as we work to move our nation – if not to a Sabbath economy, at least a little further away from the Imperial economy.
Amen.
_______________
[1] Sven Beckert, "How the West got rich and modern capitalism was born," PBS News Hour, https://www.pbs.org/newshour/nation/west-got-rich-modern-capitalism-born (posted 13 February 2015; accessed 13 March 2018).
[2] See, for instance, https://storyofstuff.org for information about how this has worked.
[3] Ched Myers, The Biblical View of Sabbath Economics (Washington, D.C.: Tell the Word, 2001), 61-62.
[4] For more on the program, go to https://www.humanmedia.org/product/dorothy-day/.
[5] Myers, op. cit., 61.
[6] Quoted by Lindsay Koshgarian, "This Martin Luther King Day, Militarism, Racism and Poverty are Still With Us," National Priorities Project, https://www.nationalpriorities.org/blog/2018/01/15/martin-luther-king-day-militarism-racism-and-poverty-are-still-us/ (posted 15 January 2018; accessed 17 March 2018).
SaveSave
A sermon preached at Niles Discovery Church, Fremont, California,
on Sunday, March 11, 2018, by the Rev. Jeffrey Spencer.
Scriptures:  1 Corinthians 11:17-34 and 2 Corinthians 9:1-9
Copyright © 2018 by Jeffrey S. Spencer
I created this graphic for a sermon some 13 months ago.  It is an attempt to describe the population distribution of the Roman Empire socio-economically.  You can see in the picture that those with power and wealth were quite small in number and that there really isn't much of what we would think of today as a middle class.  There was the very small upper class and the very large lower class.
I suspect you don't spend as much time pondering these sort of things, but I've wondered how it is that the very small upper class could possibly stay in power when there were so many people who had neither wealth nor power.  Why didn't they just rise up and overthrow the elites?  The answer appears to be the Patronage System.
According to John Dominic Crossan, what kept the society from completely breaking apart were "multiple ligatures of patronage and clientage.  Those without power could be clients to the patrons above them, and those patrons might even be themselves clients to others far more powerful still."[1]
The patronage system didn't just grease the wheels of politics and the economy.  In a patronage system, "influence was a moral duty: the emperor's needed it, the moralists praised it, and countless inscriptions publicly proclaimed it."[2]  Clients had a moral duty to give their patrons their obeisance and patrons had a moral duty to provide that which was necessary to live for their clients.  Of course, patrons wouldn't give their clients much more than the bear minimum, or they might start to climb that narrow pipe and positions could be reversed.  And given the importance of shame and honor in the society, a patron just couldn't be shamed by that.
You can see how the patronage system really isn't separable from the rest of the Imperial economy.  While the rich because rich through systems of injustice (especially the accumulation of land) that I've talked about in previous sermons in this series, the have-nots tolerated, or at least didn't see how to overturn, the injustice because patronage system demanded their participation.
The patronage system as oil for the Imperial economy is, I think, the biggest difference between the Imperial economy and contemporary capitalism.  While the size of the middle class has expanded and contracted over time, it exists as part of contemporary capitalism.  Yes, the adage "it's not what you know but who you know" carries plenty of truth to it in contemporary capitalism, and the old boys' network is alive and well with plenty of mutual back-scratching today, classical patronage does not hold the power it once did.  Even the ultra-wealthy – the Mark Zuckerbergs, Bill Gateses, David and Charles Kochs, Oprah Winfreys, and George Soroses of American capitalism – may have disproportionate influence in our society, they don't control things at the level the ultra-wealthy did in the Roman Empire.
In her upcoming book, Grateful, Diana Butler Bass writes about the patronage system:  "The emperor or king gave his subjects the 'gifts' of protection and provision.  In return, subjects offered loyalty, homage, service, tithes, and taxes.  If you failed to return the ruler's favor – such as not paying a tribute or refusing to send your son to serve in the army – you were branded an 'ingrate.'  Ingratitude was disloyalty and sometimes treason, crimes punishable by denial of favor, reduction in rank, seizure of property, enslavement, prison, exile, or death.  Most pre-capitalist societies practiced this quid pro quo sort of gratitude, with its complex of gifts given, debts incurred, and favors owed.  In it limited benefits flowed down from privileged benefactors to regular people; and most of the wealth flowed up from subject beneficiaries in the form of 'gratitude' to those at the top.  Gratitude was not a feeling.  It was the law."[3]
When I was on Study Leave in November, I heard a wonderful lecture by Bass where she talked about how the patronage system has played itself out in Christian theology.  The pre-modern view of the cosmos mirrored the oil can diagram of the social structure.  The cosmic map was of "a three-tiered universe, with heaven above, where God lived; the world below, where we lived; and the underworld, here we feared we might go after death.  The church," Bass explained, "mediated the space between heaven and earth, acting as a kind of holy elevator, wherein God sent down divine directions and, if we obeyed the directives, we would go up – eventually – to live in heaven forever and avoid the terrors below."[4]
This is the image of that God up in heaven, at least as painted by a European.  The great patron looks down on us clients down below.  The priests (patronage brokers of a sort) send our prayers up in the holy elevator to God and God sends down commandments for us to obey.  It is our duty to obey and to offer our thanksgivings to God.  And just like in the economic and political spheres of life, in the spiritual sphere we are obliged to offer our obeisance to our spiritual patrons – to the priests, to the bishops, and ultimately to God.
If God brings us to freedom from slavery, if God brings us to freedom from the Imperial economy of scarcity, greed, and never-ending work, to a Sabbath economy of abundance, self-restraint, and Sabbath rest, how did we get this Imperial theology?  If Jesus was a Jubilee practitioner who came to proclaim God's Sabbath economy and to restore its freedom, how did the church lose sight of it?  Though I like to blame Paul for all kinds of problems, I don't think we can blame Paul for this.
As Ched Myers puts it, "Footprints of the Jubilee tradition can be found throughout Paul's pastoral correspondence.  The Corinthian epistles provide a wonderful example of how Paul's practice reflected a fundamental concern for social justice, resistance to Roman norms … and desire to demonstrate faith commitment by wealth-sharing.
"Corinth in Paul's time was characterized by a culture of 'new wealth.'  It had been sacked by the Romans, then rebuilt a century later and repopulated with immigrants, entrepreneurs, military veterans and freed slaves.  Located along key trading routes, it was prosperous, ambitious, and competitive – and marked by huge disparities between its 'nouveau' elite and its laboring and slave classes."[5]
We can interpret from what he says in his letters to the church in Corinth that he was criticised by some Corinthians for "his disinterest in matters of social status, rhetorical style, and public performance. …
"Against … prestige-oriented Christianity Paul pits his own commitment to costly discipleship (2 Cor 4:8-11).  He contrasts himself with 'hucksters of the Word of God' (2 Cor 2:17) and those who 'pride themselves on position' (2 Cor 5:12), defending his apostolic credentials in terms of marginalization rather than status, of suffering rather than self-advancement, and … of grace rather than merit."[6]
Myers points out, "Under the patronage ethos it was expected that Paul would support his pastoral ministry in Corinth either by professional religious begging or by positioning himself as an 'in-house philosopher' sponsored by a wealthy patron.  Paul, however, steadfastly (and in the eyes of many Corinthians, unreasonably) refused to become a client of the rich.  Instead, he insisted on supporting himself through a trade (1 Cor 9; see 1 Thes 2:9).  This stance offended members of the aristocracy and lowered Paul's prestige in their eyes because he worked for his funds."[7]
It's pretty clear that Paul was pushing against the social stratification of Corinth.  He expected their relationships to reflect the new, revolutionary social structure of equality.  He is regularly outraged by their reproduction of the divisions of the wider culture.  We see this reflected quite clearly in the community's celebration of communion and Paul's reactions to it.
Paul's discussion of eating meat sacrificed to idols was not just about diet and conscience.  Only the affluent could afford meat, so those scandalized were probably the poor in the church.  "Meanwhile, some aristocratic Christians were interpreting Paul's 'gospel of freedom' as license to continue participating in the Roman Temple feasts.  These public gatherings were crucial to legitimizing patronage … and [the] consolidation of economic-political solidarity among upper classes."[8]
The dining habits at these public gatherings was very stratified, with those of higher social, political, and economic status (those are almost synonymous) eating with the host in the dining room, while the rabble ate elsewhere.  That practice was brought into the church when they celebrated communion, with the rich eating their fill before the poor members of the community even showed up.  We heard in our reading from 1 Corinthians how that infuriated Paul.  "He calls [this practice] a 'profanation' of the body of Christ, and even speculates whether such abominations might lead to illness and death."[9]  "If you must eat this way, go home," he tells them.
In the wider society, what one eats and with whom identifies one's social status, and Paul will have none of that at the communion table.  "For Paul, the church was to model an alternative society where there was no patronage, no hierarchy, no rich and poor."[10]  In other words, Paul embraced Sabbath economics and insisted that it be lived out around the Table.
He also lobbied for a Sabbath economics to be lived out around the offering plate.  In many of his letters, he writes about his efforts to collect money for the economically disadvantaged Christians in Jerusalem.  Our writing from 2 Corinthians is part of his plea to the Corinthians about his project.  And here, he appeals directly to the scriptural tradition of Sabbath economics.
Paul does not demand that the Corinthian church participate in the collection.  To do so would undermine the freedom of the Sabbath economy.  "So he employs instead a variety of rhetorical strategies to persuade, some of which are almost amusing.  First Paul points to the generosity of other communities, hoping either to shame the Corinthians or to inspire them to friendly competition (8:1-7).  Then he points to Christ's example of 'class defection' (8:9). …
"Paul is concerned that the Corinthians will interpret his appeal to share wealth according to the expectations and conventions of patronage.  But the obligatory and dependent nature of the patronage relationship was precisely what Paul wished to avoid.  He was asking for Christian justice and solidarity, not charity or patronage (see 2 Cor 9:5-7).  For this reason, he refers to the project ten times in 2 Corinthians 8-9 as the work of 'grace' (Gk charis).  Paul, the great apostle of 'grace alone,' here makes it clear that this is not just a theological concept.  [Grace] must include practices of economic sharing."[11]
"By understanding Christ's life and death as a 'Jubilee-event' Paul invites us onto a path of grace which seeks constantly to redistribute power, prestige and resources 'as a matter of equality.'  Not only does Paul set a personal example by refusing Corinthian patronage and insisting that the church there do the same, he also invites these Gentile Christians to practice international economic solidarity with a minority that was widely despised in the Hellenistic world:  Palestinian Jews."[12]
Myers concludes his reflections on Paul and Sabbath economics with these thoughts:  "Today, the crushing burden of indebtedness and profound inequality imprisons more and more people in First and Third Worlds alike.  If our North American churches are to advocate for redistributive justice for the poor, we, like the first century Corinthians, will have to cease mirroring the dominant culture of the global capitalism, with its empty promises of upward mobility and trickle-down justice.  We must turn toward the biblical vision of Sabbath economics, which is central not only to the Hebrew Bible and the Jesus-tradition, but to Paul's pastoral strategy as well.  The apostle insisted that only disciplines of redistribution can overturn our calcified traditions and structures of charity, class entitlement, and meritocracy."[13]
To that I would add this more personal and spiritual note.  If we do what Myers suggests, if we 21st century Christians adopt a Sabbath economic practice, we will have a spiritual awakening about God.  We will realize how limiting this image of God-in-the-sky is.  When Jesus talked about the kingdom of heaven, he was not talking about what happens after we've ridden the cosmic elevator into the heavens after we die.  When Jesus talked about the kingdom of heaven, he was talking about God's political and social vision for humanity, a vision that includes a Sabbath economy and that continues to stand in stark contrast to political and social visions that dominate and oppress.  "Jesus' own prayer, 'Thy kingdom come. They will be done, on earth as it is in heaven' (Matt. 6:10), seeks to align earthly ethics with the divine order of God's dwelling."[14]  And because for Jesus the kingdom of God is here, at hand, come near, God must be here, at hand, come near.  Heaven and God are "here-and-now, not there-and-then."[15]  Amen.
_______________
[1] John Dominic Crossan, Jesus: A Revolutionary Biography (New York: HarperCollins, 1994), 96.
[2] Ibid.
[3] The quote is from Diana Butler Bass' forthcoming book, Grateful, posted on Facebook, https://www.facebook.com/d.butler.bass/posts/10156156300209496 (8 March 2018).
[4] Diana Butler Bass, Grounded, (New York: HarperCollins, 2015), 4.
[5] Ched Myers, The Biblical View of Sabbath Economics (Washington, D.C.: Tell the Word, 2001), 53.
[6] Ibid.
[7] Ibid, 54.
[8] Ibid, 55
[9] Ibid.
[10] Ibid.
[11] Ibid, 57.
[12] Ibid, 58-59.
[13] Ibid, 59.
[14] Bass, Grounded, op. cit., 119.
[15] Ibid, 120.
A sermon[1] preached at Niles Discovery Church, Fremont, California,
on Sunday, March 4, 2018, by the Rev. Jeffrey Spencer.
Scripture:  Matthew 25:14-30
Copyright © 2018 by Jeffrey S. Spencer
The parables of Jesus can be divided into two general categories:
parables that attempt to unmask and critique the way things really are (think about the "there was a certain rich man … and a certain beggar …" parable in Luke 16:19-31); and
parables that offer a vision of the way the world could be (think about the ones that start "the kingdom of God is like …" and others that use "kingdom of God" or kingdom of heaven" language, for instance in Matthew 18).
Jesus used recognizable scenarios in plain language; he didn't talk over the heads of the illiterate peasants who were his primary audience.  His parables use farming, shepherding, being in debt, doing hard labor, banquets, being excluded from banquets, rich homes, and poor people.  That doesn't mean the parables were easy to understand.
I had a professor in seminary who said that interpreting parables (and he was mostly talking about the parables of Jesus) is challenging at best.  He suggested that perhaps they should best be understood as a cross between a riddle and a zen koan, a cross between a joke, a puzzle, and a pool of wisdom.
The thing that makes the parables like riddles is the surprising twist at their endings.  He used things like miraculous harvests, enemies being friends, and unexpected vindication.  The thing that makes the parables puzzles is how challenging it is to figure out the wisdom Jesus is trying to impart.
In our quest for the wisdom of the parables, we often interpret them as morality tales, as moral fables, and in the process, we obscure the real wisdom they have to offer.  This happens much too easily when we forget or simply ignore the socio-cultural context in which the parable was originally told.  When this happens, we often end up recontextualizing the story in our own unconscious socio-cultural assumptions.  And within our unconscious socio-cultural assumptions, the parable ends up domesticated.
And that does the parables of Jesus a disservice.  They are much too wild to be domesticated.
The parable told in today's reading is a wonderful example of this.  In the King James Version of the Bible, the story begins, "For the kingdom of heaven is as a man travelling into a far country, who called his own servants …"  The only problem is that there is no mention of the kingdom of heaven in verse 14.  There is back in verse 1, to open up the parable of the wise and foolish bridesmaids, but the line that opens up today's parable does not mention the kingdom of heaven.
Why did King James' translators add these words?  In the best case, they were trying to help make the parable understandable and, contextualizing the story in their own unconscious socio-cultural assumptions, stuck those words in.  They assumed that this was a parable about heaven or about the last judgment, so they added these words.  In the worst case, they purposefully tried to weaken the power of the parable (given that they worked for a king).  In either case, this addition wreaks havoc on an accurate understanding of the parable.
When we assume (or are told) that this parable is about "the kingdom of heaven," we too easily allegorize the story.  When we do this, the Master in the story ends up representing God, and a pretty darn ugly picture of God at that.  This God is an absentee landlord who cares only about profit maximization.  This God is hard-hearted and ruthless.  This God is nothing like the God I hear Jesus talking about elsewhere in the gospels.
Despite these concerns, pastors (no doubt myself included) read this story and preach on how we Christians should gainfully employ our "talents" for God.  But "talents" in this story have nothing to do with individual gifts and everything to do with economics.  I don't think the original audience would not have allegorized this parable to make sense of it.
They would have heard and immediately recognized Jesus describing a great household, a huge household – the closest thing in his day to the corporation in our day.  It was quite common for the patriarch of a great household to be away on business, be it economic or political business.  His affairs would have been handled by slaves, who in Roman society often rose to highly responsible positions in the household hierarchy as "stewards" – though they were still clearly slaves.
We know we're talking about a great household because of the sums of money used in the story.  A "talent" was one of the largest values of money in the Hellenistic world.  "A silver coinage, it weighed between fifty-seven and seventy-four pounds.  One talent was equal to 6,000 denarii."[2]  One denarius was a subsistence wage for a day's labor, the wage a peasant would earn for a full day's labor if he were lucky enough to find employment.  That means that a peasant might earn one talent 16 or 17 years – if they don't take any Sabbath days of rest.
If you worked 8 hours a day for 365 days a year (no Sabbath days of rest) at California's current minimum wage,[3] for 16½ years, you'd earn something over half a million dollars.  That means the eight talents in the story represent over $4 million.  And this is just the money he wants these three slaves to take care of while he's gone.  This story is about a man with a lot of money!
The first two slaves double their master's money.  A domesticated interpretation of this parable lauds these slaves, though this feat would have elicited disgust from Jesus' first century audience.  They knew all too well how the Imperial economy works, and who suffers as a result.  The parable doesn't say how long the master is away, but with compounded interest it would take 6 years to double the money at 12%.  I've read[4] that in Jesus' day, 12% was the highest legal interest rate and I wasn't able to confirm if interest was compounded or not.
More likely than expecting his audience to know the rule of 72[5] to calculate how long it takes to double an investment, Jesus knew that they knew the story of how the rich get so rich in the Empire's economy.  The large landowners made loans to peasant small landowners based on speculation about future crop production.  With high interest rates and possibilities of poor weather conditions, farmers were often unable to make their payments and faced foreclosure.  Once in control of the land, the new owner could continue raking in the money by hiring laborers to farm cash crops.  (This process of economic exploitation and wealth accumulation is all too recognizable in today's global economy.)
In the parable, the first two of the master's slaves do this profitable dirty work all too well.  In the Empire's economy, people who make money like these first two slaves are extolled.  These slaves are seen as "good stewards" of the master's resources.  The third slave is seen as "unproductive" and a failure.
But in God's economy, there is such a thing as too much and too little.  It is an economy based on abundance and self-restraint, not scarcity and greed.  When we only gather up what we need and share the rest, there really is enough for everyone.  God's economy recognizes this.
When you look at the parable through the lens of Sabbath economics, the third slave is, in fact, the hero.
When the master returns to settle accounts, he says the same thing to the first two slaves:  "Well done, good and trustworthy slave … enter into the joy of your master."  When we hear the parable allegorically, we hear an invitation to enter heavenly bliss.  But rub that hearing out of your ears and hear it how I think it would have been heard by people around Jesus.  These two slaves get promotions ("I will put you in charge of many thing"), but at the same time they're reminded that they are still slaves.  They are still stuck in a system that uses the have-nots so the haves can have more.
Then we turn to the third slave.  Jesus' audience knows what's going to happen to a slave that doesn't play the game.  But before he has to face the music, he gets to be a whistle-blower.  "Master, I knew that you were a harsh man, reaping where you did not sow, and gathering where you did not scatter seed."  He unmasks the fact that the master's wealth is entirely derived from the toil of others.  The master profits from the backbreaking labor of those who work the land.
Unwilling to participate in this exploitation, the third slave took the money out of circulation where it could no longer be used to dispossess another family farmer.  He repudiates the system, giving the talent back to his master with a curt, "Here, you have what is yours."
I wonder how many people heard Jesus tell this story and thought, "I wish I could do that.  I wish I could speak truth to power."  And they would have understood this third slave's fear.  He's about to meet the prophet's fate.
I find it interesting that the master does not refute the third slave's analysis of his world.  The master simply castigates him as "evil and lazy," the favorite slur of the rich toward those who don't play the game.  In suggesting that the slave could have at least gotten the market rate by investing it, the master reveals that he's not interested in "what is my own."  He appreciates only appreciation.
He then turns to make an example of the third slave, dispossessing him and giving the spoils to his obedient colleague, in order to illustrate how the "real" world works:  "For to all those who have, more will be given, and they will have an abundance; but from those who have nothing, even what they have will be taken away."
The consequence of the third slave's noncooperation with the Empire's economy is banishment to the "outer darkness where there will be weeping and gnashing of teeth."  Traditionally, we assume that means he's sent to hell.  And so perhaps he is.  Just not a hell that comes after this life.  No, he is sent to the hell that so many on earth experience, rejected by the dominant culture, exploited and rejected by the economy of the Empire.
Today's parable is followed immediately by the famous story of judgment that suggests that we meet the Christ by feeding the hungry, giving drink to the thirsty, welcoming the stranger, clothing the naked, caring for the sick, and visiting the imprisoned.  In other words, in the places where there is weeping and gnashing of teeth.
The whistle-blower's punishment may dispossess him of material things, but it brings him closer to Christ.
When I posted this story[6] from The Washington Post on Facebook Friday night, I didn't realize I was thinking about today's sermon.  By Saturday morning, I did.  The headline does a good job of summarizing the story.  Greta Lindecrantz, a 67-year-old white woman, is in jail for contempt of court.  Her contempt?  She refuses to testify in a criminal appeal.
She refuses to testify because the State of Colorado is seeking to kill the defendant.  The case is an appeal of a death sentence, and the prosecution wants Lindecrantz to testify on their behalf, to testify supporting their efforts to have the death sentence stand.  Lindecrantz, a Mennonite, is refusing to testify because she refuses to help the state kill the defendant.  Mennonites, a small denomination in Christianity, have opposed the death penalty since their founding in the 1500s.
Some are interpreting the court's decision to jail Lindecrantz as an attempt to break her will, to make her violate her conscience, to make her abandon her faith.
The case raises some interesting questions for me.  These questions have nothing to do with the specifics of the case.  The questions are about me.  The chief question is this:  Am I willing to go to jail for refusing to participate in a system that I believe violates the gospel of Jesus Christ?
For the past few weeks, I've been preaching on how the Imperial economy is not the Sabbath economy God's desires for us.  I have insinuated that the economy of the United States is closer to an Imperial economy than a Sabbath economy.  Like ancient Imperial economics, ours was built on slavery.  And while we may no longer have legal slavery, minimum wage is not a living wage, and the racism that justified slavery is still at work, disenfranchising people of color and imprisoning people of color at staggeringly disproportionate rates.
The Imperial economies of the ancient world put huge portions of wealth in the hands of a tiny percentage of the population.  Here in the United States, the wealthiest one percent of the population owns 40% of the country's wealth.[7]  That's more wealth than the bottom 90% own.
The wealthiest 1% of the population controls more wealth than the bottom 90%.
Under Sabbath economics (in pietopia, as the Washington Post calls it), if you have a community of 100 people, everyone gets a slice of pie.  But in the United States, the wealthiest 20% of the population get 4½ slices of pie each.  And the poorest 20% of the population owe a slice of pie to the people at the top.  The average net worth for the bottom 40% of the population is negative.  They owe money.
I know all this.  Still, I participate in the system.  I participate in it because I haven't figured out how to resist it without being cast out to where there is weeping and wailing and gnashing of teeth.  And I don't want to go and live this hell.
Still, the moral conviction of Greta Lindecrantz haunts me.
And I am thinking that it's time to confront the system with the moral power of our faith.
So, the question our gospel lesson and the news pushes me to wrestle with is this:  Am I willing to go to jail for refusing to participate in a system that I believe violates the gospel of Jesus Christ?
_______________
[1] This sermon is based on Ched Myers, The Biblical View of Sabbath Economics (Washington, D.C.: Tell the Word, 2001), 38-45.
[2] Brandon Scott, quoted by Ched Myers, The Biblical View of Sabbath Economics (Washington, D.C.: Tell the Word, 2001), 41-42.
[3] California's minimum wage for corporations with 26 or more employees is currently $11/hour. See http://www.dir.ca.gov/iwc/mw-2017.pdf.
[4] See Richard Rohrbaugh, "A Peasant Reading of the Parable of the Talents/Pounds," Biblical Theology Bulletin, 23:1, Spring 1993, pp 32ff; cited by Ched Myers, op cit.
[5] See http://financialplan.about.com/od/personalfinance/qt/Ruleof72.htm.
[6] Meagan Flynn, "Mennonite woman jailed for refusing on religious grounds to testify in death-penalty case," The Washington Post, https://www.washingtonpost.com/news/morning-mix/wp/2018/03/01/mennonite-woman-jailed-for-refusing-on-religious-grounds-to-testify-in-death-penalty-case/ (posted 1 March 2018; accessed 2 March 2018).
[7] The following statistics are from Christopher Ingraham, "The richest 1 percent now owns more of the country's wealth than at any time in the past 50 years," The Washington Post, https://www.washingtonpost.com/news/wonk/wp/2017/12/06/the-richest-1-percent-now-owns-more-of-the-countrys-wealth-than-at-any-time-in-the-past-50-years/ (posted 6 December 2017; accessed 2 March 2018).
A sermon preached at Niles Discovery Church, Fremont, California,
on Sunday, February 25, 2018, by the Rev. Jeffrey Spencer.
Scriptures:  Mark 10:17-27 and Leviticus 25:8-13
Copyright © 2018 by Jeffrey S. Spencer
I think that Jesus' understanding of Sabbath economics is rooted in the tradition of the Jubilee Year.
Last week, we heard the story of the manna in the wilderness from Exodus 16.  We established that the core values of the Sabbath economy are:
Everyone has enough;
No one has too much; and
The economy is not dependent solely on human labor – that is, that one can take a day off each week and there will still be enough for everyone.
By the time we get to Exodus 23, we hear about the Sabbath year.  Every seven years, the land gets to rest.  It is left fallow, and whatever is produced is gleaned by the poor and wildlife.  This Sabbath year restores equilibrium to the community, and it does this by restraining the activity of 'productive' members of the economy and by freeing the constraints that have limited the activities of those the economy has marginalized (namely, the poor and the natural environment).
By the time the book of Deuteronomy is written, the interpretation of the Sabbath year has expanded.  Now it includes debt relief.  Check out Deuteronomy 15 for the details.  "This debt relief was intended as a hedge against the inevitable tendency of human societies to concentrate power and wealth in the hands of the few, creating hierarchical classes with the poor at the bottom.  In agrarian societies such as biblical Israel (or parts of the Third World today), the cycle of poverty began when a family fell into debt, deepened when [the family] had to sell off its land in order to service the debt, and reached its conclusion when landless peasants could only sell their labor becoming bond-slaves."[1]
Something very similar happened in the United States after the Civil War, when freed slaves ended up being share croppers and were sucked into a debt cycle that left the essentially slaves again.  Debt forgiveness as outlined in Deuteronomy 15 includes freeing debt-slaves, sending them away with sufficient resources to make it on their own.
The fullest expression of this Sabbath economic logic is outlined in the Levitical Jubilee.  We heard part of the passage from Leviticus that establishes the Jubilee.  Every fiftieth year is established as a Jubilee.  The land is given rest.  Debts are forgiven.  Slaves are freed.  The land is restored to the members of the tribes to whom it was originally given after the conquest.  "The rationale for this unilateral restructuring of the community's assets was to remind Israel that the land [ultimately] belongs to God (25:23) and that they are an exodus people who must never return to a system of slavery (25:42)"[2] and the Imperial economy.
When Luke tells the story of Jesus beginning his public ministry, he sets the story in Nazareth.  Jesus goes to the synagogue and reads from the prophet Isaiah:  "The Spirit of the Lord is upon me, because he has anointed me to bring good news to the poor.  He has sent me to proclaim release to the captives and recovery of sight to the blind, to let the oppressed go free, to proclaim the year of the Lord's favor."[3]
It is widely recognized that proclaiming "the year of the Lord's favor" meant proclaiming a year of jubilee.  That's why Jesus is bringing good news to the poor and release to the captives.  That is why Jesus is letting the oppressed go free.  "Jubilee consciousness defined Jesus' call to discipleship, lay at the heart of this his teaching, and stood at the center of his conflict with the Judean public order."[4]
There's at least a whole sermon just on how the Jubilee ethic runs through the gospels in Jesus' teaching and actions.  But I want to get to today's gospel lesson.  So, let's just acknowledge that the Sabbath economy, where everyone has enough and no one has too much (guaranteed by its periodic forgiveness of debts and redistribution of wealth), is at the heart of Jesus' ministry.
Think for a moment about how this story made you feel as you heard it read.  Was it familiar enough that you know where it was going, so you erected a bulwark against it touching your feelings?  Did it make you feel uncomfortable? judged?  (I don't want to think of myself as rich even though I probably am.)  Did you want to explain away what this passage seems to be saying?
Here's what this passage does not say:  It does not say that it's important that those who have significant resources to take care not to let their affluence get in the way of their love for God and the church.  That lesson waters down – no, it ignores what Jesus is really saying.
Let's try to figure out what the story does say.
The story has a movement.  It starts off with the rich man being concerned about eternal life (and I think he means eternal life after this life).  Jesus moves the discussion from the rich man's concern about "eternal life" to Jesus' concern about "the kingdom of God."  And when Jesus talks about "the kingdom of God," he's presenting the alternative to the kingdom of Rome.  The kingdom of God is presented as the alternative to an empire that was politically oppressive, economically exploitative, and religiously legitimated.[5]
If we remember that the kingdom of God is Jesus' alternative to the kingdom of Rome, we can understand why Jesus would tell his disciples, "How hard it will be for those who have wealth to enter the kingdom of God!…  Children, how hard it is to enter the kingdom of God!  It is easier for a camel to go through the eye of a needle than for someone who is rich to enter the kingdom of God."
Jesus is right!  How hard it is for the rich to leave the Empire of Rome and join the Commonwealth of God.  That's because God's Commonwealth is based on a Sabbath economy, not an Imperial economy.  In the Imperial economy, in the economy of the Empire of Rome, there is no such thing as a concept of too much and there's no such thing as a concept of too little.  It doesn't matter how much you have; it can't become "too much."  The poor don't have enough to live on?  That's just the way it is and there's no such things as "too little."
On the other hand, in the Sabbath economy, in the economy of the Commonwealth of God, there are concepts of too much and too little.  Those concepts exist to help you know if you have a Sabbath economy or not.  If people have too much or people have too little, you don't have a Sabbath economy.  It is oxymoronic to have a rich person, a person who has too much, in the kingdom of God.  By definition, the rich cannot enter the kingdom of God – at least not with their wealth intact.
But fear not.  This is not simply a condemnation of wealth.  It is also, and perhaps more importantly, a condemnation of the system that allows disparities of wealth to occur.
Let's dig a little deeper.[6]
The rich man gives himself away in the first question he asks, "What must I do to inherit eternal life?"  The word, "inherit," is a verb used in connection with real property.  We are told this man is rich, and in first century Palestine, land (not commodities) was the basis of wealth.  In fact, verse 22, which tells us he had many possessions, can be translated, "he possessed many properties."  The tiny landed class of first century Jews took great care to "keep it in the family," doing all they could to pass their possessions from one generation to the next.  For this man, eternal life, like property, is something to be inherited.
Estates grew rich in one of three ways.  Family assets could be consolidated through marriage or political alliances.  Sometimes expropriated land was distributed through political patronage.  But most often, land was acquired through a debt-default system that I described earlier, a system that reminds me of the payday loan business plan.  Small agricultural landholders, suffering under the burdens of tithes, taxes, tariffs, and operating expenses, would fall behind in the payments and they were forced to take out loans secured by their land.  When unable to service the loans, the land was lost to the lenders.
Since there weren't banks, the lenders were the large landowners who had surplus capital.  Thus, land holdings got bigger and bigger, the rich got richer and richer, and the poor got poorer and poorer.
Remembering this, you may find Jesus' list of commandments interesting.  "You shall not murder; You shall not commit adultery; You shall not steal; You shall not bear false witness; You shall not defraud; Honor your father and mother."  Jesus skipped the first four of the big ten (worship God; don't make and worship idols; don't use God's name in vain; keep the Sabbath holy).  These are givens.  But did you notice that he replaced "do not covet your neighbors stuff" with something else?
"You shall not defraud," Jesus says.  Think about the payday loan industry.  It's designed for borrowers who need quick cash.  Someone is making it, paycheck to paycheck, but the car breaks down, so they take out a payday loan, a short-term loan that they're supposed to repay when they get their next paycheck.  The thing is, borrowers are often over-extended already and are unable to pay off the loan on time.  The loan may have an initial "flat 15% fee or an interest rate that doesn't seem particularly high.  But costs can quickly add up if the loan isn't paid off, and the effective annual interest rate is actually 300% or more."[7]  California Attorney General Xavier Becerra calls this "a rigged debt cycle."[8]  People take out a loan, and then take out another loan to pay off the previous loan, etc., etc., until they are in a hole so deep they can't get out.
The Consumer Financial Protection Bureau was in the process of establishing rules to help protect poor people from these leaches, but under the Trump administration, the Bureau has moved to protect the lenders, not the borrowers.[9]
"You shall not defraud," Jesus said.  You shall not defraud.  I suppose, technically, the payday loan business isn't fraud.  The rigged debt cycle is all spelled out in the loan papers, I suppose – except for the part about it being a rigged system.  Even if it doesn't rise to the level of legal fraud, it sure violates the spirit of Jesus' commandment.
It impresses me that Jesus was able to look at this man who prospered because of a corrupt, fraudulent system and still love him.  Maybe that's because for Jesus, love does not equivocate.
"You lack one thing," Jesus tells him.  Here, the word "lack" implies that the man is in debt.  How's that for a turn of events?  But in the logic of the kingdom of God, in the logic of Sabbath economics, this rich man is poor.  "Go, sell what you have, give the money to the poor; then come and follow me."  Jesus is asking this man to let go of the wealth he has accumulated through his participation in the Empire's economy.  And by redistributing this wealth to the poor, Jesus is inviting the rich man to embrace God's economy.
"Jesus is not inviting this man to change his attitude toward his wealth, nor to treat his servants better, nor to reform his personal life.  He is asserting the precondition for discipleship:  economic justice.  Stung, the man whirls and slinks away."[10]
I realize that what I am preaching is heresy to capitalists.  "Private controlled wealth is the backbone of capitalism and it is predicated upon the exploitation of natural resources and human labor.  Profit maximization renders socio-economic stratification, objectification and alienation inevitable.  According to the gospel, however, those who are privileged within this system cannot enter the Kingdom [of God].…  So the unequivocal gospel invitation to repentance is addressed to us.  To deconstruct our 'inheritance' and redistribute the wealth as reparation to the poor – that is what it means for us to follow Jesus."[11]
Does Jesus really expect his followers (that is, us) to participate in a Sabbath distribution of wealth as a condition of discipleship?
Yes, he does.  As impossible as it seems, he does.  "I know it seem impossible to you," Jesus tells us, "but for God all things are possible."
_______________
[1] Ched Myers, The Biblical View of Sabbath Economics (Washington, D.C.: Tell the Word, 2001), 14.
[2] Ibid, 15.
[3] See Luke 4:16-21. This quote is verses 18 and 19.
[4] Myers, op. cit., 23.
[5] Marcus J. Borg, The Heart of Christianity (New York: HarperCollins, 2003), 130.
[6] This deeper digging is based on Myers, op. cit., chapter 4, pages 30-37.
[7] Jim Puzzanghera, "Consumer protection bureau cracks down on payday lenders with tough nationwide regulations," Los Angeles Times, http://www.latimes.com/business/la-fi-payday-loan-regulations-20171005-story.html (posted 5 October, 2017; accessed 24 February 2018).
[8] Ibid.
[9] See David Lazarus, "In bizarre reversal under Trump, consumer agency reveals moves to protect payday lenders," Los Angeles Times, http://www.latimes.com/business/lazarus/la-fi-lazarus-cfpb-payday-lenders-20180119-story.html (posted 19 January 2018; accessed 24 February 2018).
[10] Myers, op. cit., 34.
[11] Ibid, 36-37.
SaveSave
What Is It?
A sermon preached at Niles Discovery Church, Fremont, California,
on Sunday, February 18, 2018, by the Rev. Jeffrey Spencer.
Scriptures:  Exodus 16:2-5, 9-35 and Mark 2:23-28
Copyright © 2018 by Jeffrey S. Spencer
Warning:  I'm about to do some math.
According to ApartmentList.com,[1] the median monthly rent for a 2-bedroom apartment in the United States is $1160.  A rent of $1160/mo x 12mo/yr = a rent of $13,920/yr.  There are 52 weeks in a year, so that's $267.69/wk.  Rent, I was taught, shouldn't be more than a third of your income.  So, if one's rent is one-third of one's income, that means someone renting a median-priced 2-bedroom apartment should be making at least $803 per week.  For a 40-hour work-week, that requires an hourly wage of $20/hour.
The national minimum wage is $7.25.[2]
Another way of looking at this:  someone would have to work 110 hours a week (two and three-quarter full-time minimum-wage jobs) to afford a median-priced 2-bedroom apartment.  110 hours per week.  Add seven hours of sleep a night, and you have 9 hours left each week (one and a quarter hours each day) for eating, taking a shower, paying the bills, running errands, etc.
According to Rent Café,[3] the average[4] monthly rent for a 2-bedroom apartment in Fremont, California, one year ago was $2547.  Doing the same math ($2547/mo times 12mo/yr divided by 52 wk/yr) shows a weekly rent of $587.77.  Which means one should have a weekly income of $1763.31.
The minimum wage in California in 2017 was $10.50 per hour.[5]  That's 168 hours of work a week at minimum wage to afford an average-priced two-bedroom apartment in Fremont.  A week is 168 hours long.
This is a contemporary version of the Imperial economic system that stands in opposition to God's Sabbath economic system, the system we are introduced to in today's reading from Exodus.
The story of the Exodus is the foundational story of the Jews, and in that story, we find the foundational story of understanding Sabbath Economics.  We run into the concept of the Sabbath in the first story in that collection of stories we call the Bible.  God creates all there is in six days, and upon reflecting on this wondrous work, God rest.  The pattern is set from the beginning:  good work is followed by rest.  Notice, that the purpose of this divine rest on the seventh day of creation is not in order to do more work on the eighth day.  There is no "back to work after the weekend" for God.  The purpose of the Sabbath is so God can enjoy the work already completed.
The next time we run into the Sabbath day is in today's reading from the Exodus narrative, here in this archetypal story of hunger and bread in the wilderness.  The Hebrews have been sprung from slavery, but now they must face the harsh realities of life outside the imperial system.  Their first test of character is how they will sustain themselves, an economic test.  If you listen to the story, you'll hear that they could not imagine an economic system apart for the Egyptian political-military-technological complex that enslaved them.
You hear it in their complaint to Moses:  "If only we had died by the hand of the Lord in the land of Egypt, when we sat by the fleshpots and ate our fill of bread; for you have brought us out into this wilderness to kill this whole assembly with hunger."  It's not just whining.  It's an inability to imagine another possibility for sustenance, the inability to imagine another economy.
So God gives the Hebrews instructions on how to gather the gift of bread from God.  This, their first test on following instruction, is an economic lesson.  Ched Myers (I'm basing the sermons in this series on his work[6]) notes that for tens of thousands of years, human beings' survival was based on a cooperative, egalitarian lifestyle.  Prior to the rise of concentrated agriculture, cities, and eventually imperial economies based on slavery, hunting and gathering (and even local horticulture) required the cooperation of the community.[7]  The instructions God gives the Hebrews is a call to an alternative economy, an alternative to the Imperial economy, that is (in many ways) like this initial economy.
Three characteristics of God's alternative economy are seen in the instructions God gives the Hebrews.  First, every family is told to gather just enough bread for their needs.  Second, this bread should not be "stored up," even overnight.  Third, there are special instructions for keeping the Sabbath.  Let's take a deeper look at the implications of these three instructions and what they tell us about God's Sabbath economy.
The first instruction:  every family is told to gather just enough bread for their needs.  In contrast to the conditions of great deprivation under Egypt's Imperial economy (read the beginning of the book of Exodus to get a picture of what those were), here, in God's economy, everyone has enough.  "Those who gathered much had nothing over, and those who gathered little had no shortage."  In God's economy there is such a thing as "too much" and there is such a thing as "too little."  Contrast that with the ever-widening wealth gap in the United States.
The second instruction:  the gathered bread should not be "stored up."  Wealth and power in Egypt were defined by surplus accumulation.  Look at the story of Joseph, the favored son of Jacob.  By the time we get to the book of Exodus, we find out that the descendants of Joseph and his brothers are slaves forced to build not just buildings, but "supply cities" (1:11) in which the Empire's plunder and the tribute of subjected people were gathered.  It reminds me of a Karl Marx quote about the dictum of capitalism:  "Accumulate, accumulate – this is Moses and the Prophets!"[8]  It also reminds me of the advertising motto of the now defunct Eagle Hardware chain:  "More of everything."
This instruction, not to store up the collected manna, runs counter to the values of the Imperial economy.  In the Imperial economy, wealth and resources are drawn together into greater and greater concentrations of idolatrous power.  In God's economy, wealth is supposed to keep circulating through strategies of redistribution, not concentrating through strategies of accumulation.
The third instruction is the special instruction for the Sabbath.  We haven't gotten to the part of the Exodus story where Moses brings the Ten Commandments down from the top of Mount Sinai, so this instruction to keep the Sabbath as a day separate and different from the other six is something new.  Torah's Sabbath regulations represent God's strategy for teaching Israel about its dependence upon the land as a gift to share equitably, not as a possession to exploit.  This ethic of Sabbath rest is not just for the people.  Land is given Sabbath rest by allowing it to lie fallow every seven years.  "You shall let the land rest and lie fallow, so that the poor of your people may eat; and what they leave the wild animals may eat."  The people are reminded that the earth belongs to God and its fruits are a gift that the people should justly distribute, not hoard.
"Sabbath observance requires a leap of faith, a firm confidence that the world will continue to operate benevolently for a day without human labor, that God is willing and able to provide enough for the good life," writes Richard Lowery.  "Sabbath promises seven days of prosperity for six days of work.  It operates on the assumption that human life and prosperity exceed human productivity."[9]
The lessons of this story are so fundamental that the people were instructed to keep a jarful of the manna in front of the Covenant.  (Did you catch that at the end of today's reading?)  Sabbath observation means remembering every week the three basic principles of God's economy:  That there is enough for everyone.  That no one should have too much (the prohibition on accumulation).  That the economy is not dependent solely on human labor.
The manna story illustrates human dependence on God's economy, the economy of grace.  Dependence not on human labor, not on human technology, not on human social organizations, but on God's grace.  This vision, of course, runs counter to economics as we know it.
Our resistance to, our skepticism of this vision of an economy of grace seems to be humorously anticipated in the story itself.  "Manna" is a play on words.  It can be translated, "What is it?" – the words the people said when they were first sent out to collect this gift from God.  The two basic assumptions of the Imperial economy are so ingrained in us – that the natural condition is scarcity and that human appetites are limitless – we look at God's gifts and say, "What is it?"
And because we believe that the natural condition is scarcity and that human appetites are limitless, we think we have to get ours before somebody else does.  So we accumulate.  We hoard.  This story from the Exodus invites us to pick a different economy, a non-Imperial economy, a Sabbath economy.  We are invited to pick an economy based on the principles of abundance and self-restraint, an economy based on the assumption that God provides enough for survival and prosperity for human life, and that human needs and wants are (or at least can be) limited.  In this economy, no one need starve or suffer the elements through lack of housing or clothing.
On its surface, the Gospel lesson seems to contradict the lessons from the Exodus story.  The disciples are out walking through a field on the Sabbath, gleaning grain.  The Pharisees who see this call Jesus on it.  Jesus justifies their actions by reminding his accusers of a story about the great King David who broken the rules because he and his companions were hungry.
This story happens right after Jesus has identified himself as "the Son of Man," one who has authority to forgive sins.  It's important to recognize that in the Aramaic, the language of Jesus, there is one word that means both "sin" and "debt."[10]  That's why, when we say, "forgive us our debts as we forgive our debtors" in the Lord's Prayer, we're talking about both forgiveness of sins and proclaiming the Jubilee Year – the once every 50 years when debts are forgiven and land is returned to its original owners.
It might seem like Jesus is ignoring Sabbath obligations because – well, because he is.  At least I think he is.  He is reinterpreting the Sabbath, moving it away from a set of rules and bringing it back to its original meaning as a gift of rest and a sign of the sufficiency of God's created order.  He is confirming that the purpose of the Sabbath is to humanize us in a world where so much of our socio-economic reasoning and practice is dehumanizing.  It is any wonder that Jesus' central struggle with the religious authorities of his day was not over theology, but over the meaning of Sabbath?
We'll get into Jesus' understanding of Sabbath economics much more deeply next week.  For now, suffice it to say that the manna story, the foundation for Sabbath economics, has a central place in Jesus' consciousness, and when Jesus call us into God's kin-dom, he is calling us into this alternative, anti-Imperial economy.
May we be brave enough to heed that call.
Amen.
_______________
[1] See https://www.apartmentlist.com/rentonomics/rental-data/ for information about how they came up with this figure.
[2] Department of Labor, https://www.dol.gov/general/topic/wages/minimumwage (accessed 17 February 2018).
[3] See https://www.rentcafe.com/average-rent-market-trends/us/ca/fremont/ for information about how they came up with this number.
[4] They don't say whether that's median or mean, but it's a large enough sample the numbers are probably very close.
[5] This was actually the minimum wage if the company had more than 25 employees. It is now $11/hr. See California Department of Industry Relations, https://www.dir.ca.gov/dlse/faq_minimumwage.htm (accessed 17 February 2018).
[6] This sermon is based largely on Chapter 1 of Ched Myers' The Biblical View of Sabbath Economics (Washington, D.C.: Tell the Word, 2001), 10-17.
[7] Ibid, 11.
[8] I don't know if Marx actually said this, but it's attributed to him.  From more on this quote, see James G. Devine, Marx's Law of Capitalist Accumulation Revisited, http://myweb.lmu.edu/jdevine/AGLoCA.pdf (accessed 19 March 2011), 20.
[9] Richard Lowery, Sabbath and Jubilee, quoted by Myers, op cit, 13.
[10] Myers, op. cit., 24.