You are currently browsing the category archive for the 'Politics' category.
A sermon preached at Niles Discovery Church, Fremont, California,
on Epiphany, January 6, 2019, by the Rev. Jeffrey Spencer.
Scriptures:  Matthew 2:1-12and Isaiah 60:1-6
Copyright © 2019 by Jeffrey S. Spencer
I love that, having heard the Christmas story for over half a century and having preached on it for over 30 years, I'm still discovering new things in it.  Two months ago, I was planning on recycling an old idea I had about the story of the magi for today's sermon.  It's a solid understanding of the story.  It has three points, as you might have guessed from the title.  But I've got to admit, the third point was a little scripturally weak.
Until this week.
The way Matthew tells the story, by the time he has the magi show up, Jesus might have been walking.  The actual birth of Jesus takes place back in chapter 1.  Mary and Joseph are engaged.  Mary gets pregnant.  Thanks to a dream, Joseph doesn't cut of the engagement, but marries the pregnant Mary. She gives birth.  And Joseph names the child Jesus.  It's all wrapped up by the twenty-fifth verse of chapter 1.
The magi show up sometime later.  How much later we don't know, but based on the story of the massacre of the children in Bethlehem, it may be as many as two years later.  The reason for the delay is the magi's journey.  But their journey brings me to my second point.
My first point follows an implied action by the magi.  In order to have "observed his star at its rising," the magi had to be observing.  And that's my first point:  be on the lookout.  Be observant for signs of God at work in the world.  If we're not watching, we'll miss the signs.  Seek the star.  I don't mean to literally take up star gazing (though that may be a worthwhile spiritual practice, so I'm also not saying don't take up astronomy).  I'm saying be on the lookout for signs.
The second thing the magi do is they respond to the sign they saw.  They saw a star that made them think that a new king of the Jews was born or was about to be born.  Nifty. They could have celebrated the birth in their home country.  They could have advised political leaders there "in the East" that they might want to know that a political shift in Israel was coming.  But they didn't do these things.  They set off on a journey.  They followed the star.  Even though Israel was an occupied country and King Herod the Great was more a puppet of Rome than anything else, they saw a sign that led them to believe that a new king was born.  And they decided to follow up on that sign.
How they went about following up – let's just say that they did not seem to have any sense of realpolitik.  There was no way Herod the Great was vacating the throne unless he died, or Rome demanded it. The magi might have thought that a new king was born, but realpolitik would say this king wasn't going to sit on any throne unless Rome made it happen.  Realpolitik would advise:  don't bother going to pay this supposed "new king" homage.
My second point is this:  once you see the signs of what God is up to, respond.  Don't let a concern for conventional wisdom or realpolitik slow you down.  When God is at work, a faithful response is called for.  Do it.
Seeking the star is step one.  Following the star is step two.
I like to image that, once the magi had returned home, the story continues.  Call if fan fiction, if you like.  I imagine the magi returning to their homes and telling others about the wonders at work in the world.  I imagine them being stars in their own communities – not in the sense of being famous, but in the sense of being a sign in the heavens, or on the street, or around the dining room table, for others to see that God is at work in the world.
And that is my third point:  Be a star.  Let God use you to let others know what God is up to.
The thing is, I don't think I need my fan fiction to make this third point.  As I studied and prayed with today's gospel lesson this week, I had an insight.  Two insights, really.
The first is not all that profound.  I had an insight as to why, for years, I preferred Luke's birth narrative over Matthew's.  I'd rather be a shepherd than a magus.  It's pretty cool that the shepherds get an angelic announcement and go celebrate.  On the other hand, the magi get the star and they're wise enough to interpret its meaning.  So that's not the reason I've preferred Luke.  It's something else.
It's been something about the shepherds.  Consider their social status.  They have no power, no prestige, not education.  And I tend to cheer for the underdog.  The magi, on the other hand, have power, prestige, and education.  Yet, for all their power, prestige, and education, the magi come off just as naïve as the shepherds.  They see the star.  They interpret it to mean that a new "king of the Jews" is born.  They go to Jerusalem – which I suppose makes sense.  A new king would be born in the capital, right?
Except they don't go there to find the child.  They go there for directions.  They go there to ask where they should go to find the child. What do they think Herod is going to do with this information?  How naïve can they be?
I excuse the shepherds' naiveté.  Heck, I embrace the shepherds' naiveté.  An angel comes and tells them – tells me – "Behold!  I bring you glad tidings of greet joy. Unto you is born this day in the city of David a savior, who is Christ the Lord.  And this shall be a sign to you:  You shall find the babe wrapped in swaddling clothes and laying in a manger." "Dudes!  Let's check this out!" seems to be a wholly appropriate reaction.
The magi – they just haven't seemed all that wise to me.
That is, until I had the second insight – the important insight.  Maybe they weren't as naïve as they first appear to be.  Maybe they knew exactly what they were doing.  Maybe these eastern intellectuals are purposefully poking the bear.
Biblical scholar John J. Pilch suggests that "these strangers from the East represent long-standing resistance to Western (at that time, Roman) imperialism."[1]  The way Matthew knits the story, these strangers, these wise men have come a long way to pay homage to Jesus, the new king of the Judeans.  Not to pay homage to the current king.  They go to the current king for directions, and that makes the current king afraid.  They are poking not just Herod in the eye, but all of Rome and all Roman puppets.  "The vision they embody reaches far beyond Israel to embrace the entire known world of ancient times."[2]
I suppose Matthew's original audience would have seen these wise men, these strangers, these Magi as "'very high ranking political-religious advisors to the rulers'"[3]of some nation in area of what today we know as Iran or Iraq.  Back then, would Matthew's original audience have thought of that land and thought immediately of Babylon, the land of the exile?  Perhaps. Richard Swanson muses that if they had been historical figures, perhaps they would have been influenced by Jews that remained in Babylon after the Exile, tutored in sensing the goodness of God, "trained to raise their eyes to the horizon of God's activity in the world."[4]  Perhaps that's how some of Matthew's original audience thought of them.
The story is very good at evoking images in our minds.  I assume it did for Matthew's original audience, too.  Potentates coming to the seat and symbol of power in Jerusalem and, with a simple question, terrifying the tyrant of their day.  When they finally come to Jesus, they find "an economically limited toddler, in modest surroundings, lying in a teen mother's arms" – as Shelley D.B. Copeland describes it.[5]  And they lay before the toddler and his mother their gifts, gifts fit for a king, gifts that purposefully evoke our reading from Isaiah 60.
And the story ends with them leaving for home, but "having been warned in a dream not to return to Herod, they left for their own country by another road."  Illegal activity, right there at the beginning of Matthew's gospel.  Herod had ordered them to come back to Jerusalem once they found the child.  But they don't.  They take a different way home.
Civil disobedience, poking the powers that be right in the eye, is at the core of this story.  Here's my third point, reworked a little bit:  When we follow the star, when we daringly follow the star, even if that means facing down the principalities and powers of the day, we become a star for others.
I cannot hear this story without thinking of all the political leaders of our day who are paranoid about losing power and who are willing to do almost anything to hang on to it.  I cannot hear this story without thinking of the well-intentioned people who are being manipulated by individuals, and corporations, and governments via social media and countless other ways to view the world distortedly.  And now I cannot hear this story without also seeing those who have become wise to the machinations of others and who stand firm in their resistance.[6]  These, too, are stars declaring the wondrous works of God.  These, too, are stars you or I might be called to follow.  And in following, perhaps we, too, might become stars for others.
We think of the story of the magi as being a story of three kings.  It's not. It's the story of two kings.  One is called "the Great" and one is called "Emmanuel."  One rules with violence and paranoia and one rules with love and grace.
Who will be our king?
Amen.
_______________
[1]Cited by Kathryn Matthew, "Sermon Seeds," United Church of Christ, http://www.ucc.org/worship_samuel_sermon_seeds_january_6_2019 (accessed 31 December 2018).
[2]Ibid.
[3]Matthews, quoting Pilch from The Cultural World of Jesus Year A.
[4]Matthews, quoting Swanson from Provoking the Gospel of Matthew.
[5]Matthews, quoting Copeland, Feasting on the Word Year C, Vol. 1.
[6]David Lose, "Ephiphany C 2018 – The Other Christmas Story," http://www.davidlose.net/2019/01/epiphany-c-2018-the-other-christmas-story/ (posted and accessed 4 January 2019).
A sermon preached at Niles Discovery Church, Fremont, California,
on Sunday, November 11, 2018, by the Rev. Jeffrey Spencer.
Scriptures:  Ruth 1:1-18
Copyright © 2018 by Jeffrey S. Spencer
We do the book of Ruth a disservice when we grab only a few verses to read in worship.  While I think that the verses we heard today include some of the most beautiful in scripture, the short story is really meant to be read as a whole.  If you haven't read the four chapters in one sitting during the past few years, do yourself a favor and read them this week.
And, while I encourage you to read the original with week, everyone needs to be familiar with the basic plot points today for this sermon. So, here is the cliff notes version of the whole story.
An important contextual note:  Like all scripture, the story of Ruth is set within a framework of cultural assumptions and norms we need to be aware of.  One of them was that "women had no identity or security separate from males – either the ones they married or the ones they gave birth to.  Women were defined more often than not by their roles as sexual partners and bearers of heirs."[1]
The story begins with a famine in the land of Judah.  Because of that famine, Elimelech takes his small family – his wife and his two sons – to Moab.  The story doesn't say if they were part of a caravan of hungry refugees or if they made their way to this foreign country on their own.  We are simply told that they made their way to Moab to escape the famine.
It appears that Moab was welcoming enough for Elimelech's family to establish themselves.  Even after Elimelech died, his sons each married local women.
Then tragedy struck again.  Elimelech's sons died.  This left a household of three women without a male in their family.  Vulnerable in this situation, Naomi (Elimelech's wife) decided to return to Judah.  She told her daughters-in-law to return to their birth families in Moab, and Orpah did. But Ruth refuses to go, uttering these beautiful words of love and commitment.  "Entreat me not to leave you or to return from following after you; for where you go I will go, and where you live I will live; your people shall be my people, and your God my God; where you die I will die, and there I will be buried."
"When Naomi saw that Ruth could not be swayed, the two of them traveled together to Bethlehem.  They went to the fields of Boaz, a wealthy kinsman of Naomi.  There Ruth gleaned among the ears of grain in order to feed Naomi and herself."[2]
It is worth noting that Boaz could not order his regular workers to harvest everything.  Jewish law required landowners not to harvest what grew in the corners of the field and not to return to harvest what they missed on the first go-round.  That food was left for the poor, for people to come and glean in order to feed themselves. Social compassion was more important than efficiency.  Although Boaz was generous-hearted, it was Ruth's right to glean.[3]
"When Boaz came to the fields and saw Ruth among the stalks of grain, he inquired of his servant in charge of the reapers, 'Whose maiden is this?'  When the servant explained that Ruth was the daughter-in-law of Naomi, Boaz said to her, 'Now listen, my daughter, do not go to glean in another field or leave this one, but keep close to my maidens.…  Have I not charged the young men not to molest you?  And when you are thirsty, go to the vessels and drink what the young men have drawn' (Ruth 2:8-9).
"Ruth was deeply touched by this kindness, and equally so by Boaz' invitation to share a meal with him and the others of his house.  For his part, Boaz had been moved by Ruth's care for her aging mother-in-law.  Ruth gathered up some extra food after the meal, then gleaned in the fields until evening, and returned to Naomi to share all that she had acquired.  Naomi was relieved for the protection that Ruth had been granted by Boaz and encouraged her to stay close to Boaz' maidens, which she did until the end of the barley and wheat harvest.
"Naomi then began to be concerned about Ruth's future, saying to her, 'My daughter, should I not seek a home for you, that it may be well with you?  Now is not Boaz our kinsman?  See, he is winnowing barley tonight.  Wash therefore and anoint yourself, and put on your best clothes and go down to the threshing floor …' (Ruth 3:1-3).
"Ruth did as Naomi had counseled her.  After Boaz had eaten and drunk and fallen asleep at the end of a heap of grain, Ruth went and lay near him.  At midnight Boaz was startled to roll over and find a woman at his feet [if you know what I mean].  When he groggily asked who she was, Ruth explained that she was there to ask him as next of kin to her deceased husband to perform his duty of marriage to her.  Boaz explained that there was a nearer relative who should be offered the first opportunity to marry her, but that if he refused, Boaz would be glad to oblige. So the next morning Boaz went to the city gate, where such business was customarily transacted, and talked with the next of kin in the presence of the [community's] elders."[4]  A deal was struck and "Boaz took Ruth and she became his wife."  (Ruth 4:13)
The story ends with this little tidbit of information.  Boaz and Ruth had a son named Obed, and Obed had a son named Jesse, and Jesse had a son named David.  Which makes Ruth, a foreigner, the great-grandmother of the greatest king of Israel.
"Ruth's choice to give up her country and her gods for Naomi is countercultural in more ways than one.  The story hinges on Ruth's and Naomi's commitment to each other, the ways they work within a male-dominated system to care for and support each other. "Ironically, Ruth's beautiful, lyrical words, 'where you go I will go, and where you lodge I will lodge; your people shall be my people, and your God my God' (Ruth 1:16), are often read during weddings.  But this is Ruth's cross-generational, cross-tribal, and cross-religion pledge to her mother-in-law, not to a husband.
"The story of Ruth and Naomi is one that is repeated again through history.  Ones who are displaced, more often than not women, without home or certain means, find each other and stay with each other.  Instead of mutual vulnerability making them weaker, their relationship brings forth grace and strength.  God moves in subversion of what culture names as security and power."[5]
I cannot read this story without thinking of the so-called caravan of people from Central America coming north to the USA as they flee violence and hunger in their home countries.  Rabbi Arthur Washow raises some chilling questions about this story as he projects it onto contemporary America.
"[I]f Ruth came to America today, what would happen?
"Would she be admitted at the border?
"Or would she be detained for months without a lawyer, ripped from Naomi's arms while Naomi's protest brought her too under suspicion – detained because she was, after all, a Canaanite who spoke some variety of Arabic, possibly a terrorist, for sure an idolater?
"Would she be deported as merely an 'economic refugee,' not a worthy candidate for asylum?
"Would she have to show a 'green card' before she could get a job gleaning at any farm, restaurant, or hospital?
"Would she be sent to 'workfare' with no protections for her dignity, her freedom, or her health?
"Would she face contempt because she and Naomi, traveling without a man, might be a lesbian couple?…
"When she boldly 'uncovers the feet' of Boaz during the night they spend together on the threshing floor, has she violated the 'family values' that some religious folk now proclaim?…"[6]
While President Trump attempts to circumvent current immigration law in his effort to keep the asylum seekers traveling through Mexico from gaining legal access to the United States, the book of Ruth compels us to look not just at U.S. interests, but at the interests, the needs, the plight of these Central American refugees.
Though they have been described regularly as either fleeing gang violence or extreme poverty, there is another crucial driving factor behind the migrant caravan:  climate change.  "Most members of the migrant caravans come from Guatemala, Honduras and El Salvador – three countries devastated by violence, organised crime and systemic corruption, the roots of which can be traced back to the region's cold war conflicts [(for which our own CIA bears significant responsibility)].
"Experts say that alongside those factors, climate change in the region is exacerbating – and sometimes causing – a miasma of other problems including crop failures and poverty.
"And they warn that in the coming decades, it is likely to push millions more people north towards the US.…
"According to Robert Albro, a researcher at the Center for Latin American and Latino Studies at American University, 'The main reason people are moving is because they don't have anything to eat.  This has a strong link to climate change – we are seeing tremendous climate instability that is radically changing food security in the region.'"[7]
With a third of all employment in Central American linked to agriculture, any disruption to farming practices, like those caused by climate change, can have devastating economic consequences.  Economic disruption can lead to increased violence and other forms of criminality.  And the spiral continues.[8]
"A study of Central American migrants by the World Food Program last year found that nearly half described themselves as food insecure.  The research found an increasing trend of young people moving as a result of … poverty and lack of work."[9]
The book of Ruth is so jam-packed with relevance, it may be one of the most relevant books of the Bible today.  This is a story about border crossing and culture mixing.  It is a story of the importance of having truly committed friends in the struggle for justice.  It is a story agency in the struggle against the patriarchy, of women working together to be the directors of their own lives.  It is a story about the importance of creating community.
And here are three other things this story is about.  It is a story about confronting racism.  "Some scholars believe that Ruth was written to combat the xenophobia and ethnic purity articulated and legalized in Ezra and Nehemiah.  In hopes of a new beginning after the Exile, the religious-political leaders ban intermarriage and force Jewish men to divorce their foreign wives. Ezra and Nehemiah believe God's demands purity and purity begins in the home with the exorcism of otherness.  But, Ruth is a foreigner.  She marries an upstanding child of Abraham and is a direct ancestor – the great grandmother – of the Great King David.  Israel's greatest king is of mixed-race heritage."[10]
This makes the story one about God's "gentle, inobtrusive, non-coercive, and persistent"[11]radically inclusive love.
And finally, the story is an invitation.  It is an invitation for each of us, regardless of our life-situation, "to claim our agency as creators of a new and just world along with God.  Our positive use of our freedom gives birth to God's presence in our world.  We are invited to welcome outsiders and foreigners and, if we are outsiders and foreigners, to know that God loves and guides us.  We are challenged to become agents and adventures, leaving a legacy of grace and transformation wherever we are."[12]
Amen.
_______________
[1]Julie Polter, "Together and Strong," Sojourners,https://sojo.net/preaching-the-word/together-and-strong(accessed 6 November 2018).
[2]Joyce Hollyday, "'You Shall Not Afflict …'," Sojourners, https://sojo.net/preaching-the-word/you-shall-not-afflict(accessed 6 November 2018).
[3]Rabbi Arthur Washow, "What if the Bible's Ruth came to America Today?" Sojourners, https://sojo.net/preaching-the-word/what-if-bibles-ruth-came-america-today(accessed 6 November 2018).
[4]Hollyday, op. cit.
[5]Polter,op. cit.
[6]Washow, op. cit.
[7]Oliver Milman, Emily Holden, and David Agren, "The unseen driver behind the migrant caravan: climate change," The Guardian, https://www.theguardian.com/world/2018/oct/30/migrant-caravan-causes-climate-change-central-america (posted 30 October 2018; accessed 9 November 2018).
[8]Ibid.
[9]Ibid.
[10]Bruce Epperly, "Ruth, Immigration, and the Seven Steps of Creative Transformation," Patheos, https://www.patheos.com/blogs/livingaholyadventure/2018/10/ruth-immigration-and-the-seven-steps-of-creative-transformation/(posted 23 October 2018; accessed 9 November 2018).
[11]Ibid
[12]Ibid.
A sermon preached at Niles Discovery Church, Fremont, California,
on Sunday, October 28, 2018, by the Rev. Jeffrey Spencer.
Scriptures:  Micah 6:1-8 and Luke 11:37-44
Copyright © 2018 by Jeffrey S. Spencer
One evening, years ago, when I lived on the edge of King County, Washington, I drove into Seattle to meet up with some friends to see a movie.  I stopped in a pizza shop to grab something to eat before the movie.  The pizza shop had a red, tiled floor, which (given Seattle's propensity to drizzle) was damp.  As I stood in line, my foot slid out from underneath me and I quickly got up close and personal with that red tile.  I lay there, immediately feeling like a klutz.  Almost as quickly, someone spoke up.
Now, there are three things I would have expected to hear from a bystander.  I would have expected a bystander to point at me and laugh; or I would have expected a bystander to ask if I was okay; or I would have expected a bystander to offer a hand to help me up.  None of those what the immediate response.  What I heard, almost as quickly as I fell, were two words:  "Sue 'em."
When I dropped a 45-pound weight on my big toe at the gym something like nine years ago, the staff was relatively compassionate when I hobbled over to the staff area.  They were very quick to get me some requested ice.  And the club manager tried to act nonchalant as he sat with me and inquired as to what happened.  But I could tell that underneath his questions, he was preparing a defense for a possible lawsuit – one that I had no intention of filing.
It seems to me that American culture is sue-happy.  It is a pity, perhaps even a shame (as in, "we should be ashamed"), that we so quickly move our disputes to the courthouse, rather than working them out with each other.  One might think that, given our cultural propensity to move to the courthouse, we would immediately notice that Micah 6:1-8 is a lawsuit.  Perhaps it's the power of verse 8 that draws our attention away from the details of verses 1-7, but I don't want to gloss over them.
The scene opens with God as bailiff, calling the parties in the lawsuit to the court and to plead their case.
"Rise, plead your case before the mountains,
and let the hills hear your voice.
Hear, you mountains, the controversy of the Lord,
and you enduring foundations of the earth;
for the Lord has a controversy with his people,
and he will contend with Israel."
Then God switches roles and makes a case in the most peculiar way.  One might expect God to lay out the charges, to explain that the "controversy with his people" is.  There is a broken relationship between God and Israel and the community within Israel itself is broken.  But God doesn't blast Israel.  God doesn't say, "You, O Israel, have broken covenant with me!  You, O Israel, are not caring for your people!"  Instead, God asks, "Where did I go wrong?"
"O my people, what have I done to you?
In what have I wearied you?  Answer me!
For I brought you up from the land of Egypt,
and redeemed you from the house of slavery;
and I sent before you Moses,
Aaron, and Miriam.…"
That is not a prosecution strategy you're going to see on "Law & Order."
I wonder how it would work in the case Juliana v. U.S.  If you're not familiar with this case, let me tell you about it.  In 2015, 21 youth sued the federal government (including then-President Barack Obama) in the U.S. District Court for the District of Oregon.  Their complaint claims that, through the government's "actions that cause climate change, it has violated the youngest generation's constitutional rights to life, liberty, and property, as well as failed to protect essential public trust resources."[1]  In other words, this group of youth are suing the government for allow and even encouraging climate change to happen.
The case has been dragging through the courts.  The government has tried repeatedly to get the case dismissed.  Lower courts have repeatedly denied this motion.  That denial has been appealed.  A trial date was set for tomorrow, October 29, but it has been delayed by yet another motion to the Supreme Court.  It is not clear when, or even if, the Supreme Court will allow the case to go forward.  Nonetheless, demonstrations have been planned for today and tomorrow across the country, including one tomorrow, 3:00-6:00, outside the Ninth Circuit Court of Appeals in San Francisco.[2]  (Yes, I'm inviting you to attend.)
Assuming the Supreme Court allows this case to go to trial, can you imagine the youth standing up in the court and turning to the government's lawyers and saying, "Where did we go wrong?  What did we do that you would destroy our future?  How have we offended you that you would allow the environment to be destroyed?"  I don't know how effective a legal strategy that would be, but it is what these youth are saying on behalf of all youth and all future generations.  What have we done that you should destroy our future?
It may be an ineffective legal strategy for the American federal courts, yet it is essentially God's legal strategy in the case of Micah 6:1-8.  "I have repeatedly saved you, first by bringing you out of slavery in Egypt.  And yet I've offended you?  Yet somehow you're wearied of me?  Let me what I've done to you."
Israel, through the mouth of Micah, seems to have convicted themselves in response to God's pleading.  They seem to say, "We're guilty," with their response, which comes as a series of questions:
"With what shall I come before the Lord,
and bow myself before God on high?
Shall I come before him with burnt offerings,
with calves a year old?
Will the Lord be pleased with thousands of rams,
with ten thousands of rivers of oil?"
Notice how the response keeps getting bigger, more demanding, more costly.  Yes, God is God, and we should come before God, we should bow before God in recognition of that fact.  We should offer our contrition for having turned our backs on God and each other.  But what do we bring?  What would satisfy God for our sinfulness?  Should we offer sacrifices?  Should we come with thousands of ram and rivers of oil?  What is an appropriate sacrifice?
"Shall I give my firstborn for my transgression,
the fruit of my body for the sin of my soul?"
And then Micah responds:
"God has told you, O mortal, what is good;
and what does the Lord require of you
but to do justice, and to love kindness,
and to walk humbly with your God?"
Yesterday morning, a white man walked into a synagogue in Pittsburgh, Pennsylvania, and killed 11 people.  These are their names.  Micah's prophetic word from thousands of years ago resonates today.
Rev. William Barber, II, said, speaking of this horrific act, "I'm reminded of what Dr. King said after four little girls were murdered in an Alabama church: 'we must be concerned not merely about who murdered them, but about the system, the way of life, the philosophy which produced the murderer.'"[3]  The system, the way of life, the philosophy at work that produces murderers like this one, need to be named and challenged.  These are transgressions that we as a society have committed and ten thousand rivers of oil will not make up for this.
Micah is right.  There is only one way to address this, and that is to do justice, love kindness, and walk humbly with God.
All this month, we've been inviting each other to think about our financial giving to the church during the next year.  The primary question has been, "What shall we bring?"  We've talked about the importance of bringing our "yes" to God.  We've talked about the importance of bringing our stories to the community.  We've talked about the importance of bringing our gifts – our skills, our time, and our money – to support the church's ministry.
Today we bring our financial pledges.  From a practical point of view, we do this to help the leadership of the church build a budget for next year.  From a spiritual point of view, we do this to encourage ourselves to look at our stewardship.  And not just at our stewardship of our money.  As this scripture points out, God doesn't want our calves and our rams and our rivers of oil.
God wants our whole lives.
You see, "a life of relationship with God inevitably results in constant and intentional (not [simply] random) acts of justice and love of mercy.  Acting justly means actively working to rectify that which favors some and crushes others.  Loving mercy includes giving one's self as offering over and over.  Loving mercy means offering generosity and forgiveness, out of a love that transcends our prejudice, because God has, does, and will continue to do the same for us.  A humble walk with God implies that we recognize justice and mercy aren't dependent on our standards or abilities.  Humility keeps our egos in check so that we don't think of ourselves as 'magnanimous vigilantes' but rather as humble followers responding to the call from" God.[4]
Amen.
_______________
Questions for contemplation
In addition to your financial pledge today, how could it look like to pledge
to be more deeply involved in bringing justice to our land?
to more consistently doing acts of loving kindness and mercy?
to walk more humbly with God?
_______________
[1] Our Children's Trust, https://www.ourchildrenstrust.org/us/federal-lawsuit (accessed 27 October 2018).
[2] Learn more at https://www.facebook.com/events/1689974634457709/
[3] The Rev. Dr. William Barber, II, quoted on the California Poor People's Campaign Facebook page, https://www.facebook.com/californiappc/posts/358047208266413 (posted and accessed 28 October 2018).
[4] Daphne Gascot Aries, "What Shall We Bring? Micah 1:35, 5:2-51, 6:6-8," an essay written as part of the stewardship materials we have been using this season.
I mentioned in my sermon on 7 October that I would write a blog post about why I think Brett Kavanaugh is not qualified to serve as a Justice of the Supreme Court of the USA.  Here is that post.
I think the Senate was wrong to confirm Judge Kavanaugh to be a Supreme Court Justice.  He was not and is not qualified for the position.
If Kavanaugh is guilty of the assault that Dr. Blasey Ford accused him of, the violence of the assault rises to the level disqualifying him even though he was a teen at the time the assault happened.
If, on the other hand, Blasey Ford is mistaken as to who perpetrated the assault, there are plenty of other reasons that Kavanaugh is unqualified.
One of the hallmarks of the American judicial system is that the courts are (supposed to be) independent.  In confirming Kavanaugh, the Senate has undermined this idea.  He is beholden to the Federalist Society for his nomination and the Republican Party for his confirmation.  He is beholden to the President who nominated him, which would be true of any nominee.  But he refused to recuse himself from any cases that may come before the court involving presidential power as it applies to the President who nominated him.  This refusal makes him unqualified.  His partisan statements during his testimony at the September 27 hearing show he is not independent.
The temperament during that testimony also shows that he does not possess a "judicial temperament" and that makes him unqualified for a seat on the Supreme Court.
My friend Jim Peck has pointed out other ways he is not an independent jurist:
"He is beholden to the white male prep boy, frat boy, top drawer college network that protects and promotes its own even when they haven't earned that protection.
"He has not advanced primarily on his own merit but on his connections.  He has had every advantage in life, has never suffered as far as I can tell, has never sacrificed, has caused trouble but never been in any trouble.
"He has gone from one protected enclave to another without being held accountable for any of his actions.  And now he is being promoted by his connections to be part of what is possibly the most protected enclave in America, the Supreme Court."
And then there's the issue of his obfuscation at best and outright lying at worst that he perpetrated during the hearings.  In my opinion, he should be investigated for perjury by the House Judiciary Committee and, if they think a case of perjury can be proved, he should be impeached.
I cannot imagine bringing a case before him about partisan gerrymandering, voter identification, or some other partisan-laden case and expect to get a fair hearing.
Kavanaugh's record indicates, in the words of Senator Angus King, "an overly rigid judicial philosophy that would threaten protections for healthcare, personal liberty and a women's right to choose, the environment, and campaign finance laws."  For these reasons, I opposed his nomination and am saddened to see him confirmed a Justice of the Supreme Court.  But that philosophy does not make him disqualified.
No, he is disqualified because he is not an independent jurist and he does not have a judicial temperament.  The Senate made a big mistake confirming his nomination.
_______________
You might want to read about a statement issued by leaders in the United Church of Christ, or about a statement issued by the National Council of Churches.
How I reached these positions:
Here's where I'm starting from.  We elect our legislators to legislate.  I expect them to do it.  When a measure comes from the legislature for an issue that requires the citizens vote on it, I start with a biased "yes" position; the people we hired to legislate are recommending that we do this thing.  When a measure comes from the legislature simply because they are too chicken to legislate, I start with a biased "no" position; the legislature should do the job they were hired to do and not make us do it for them.  Only props 1, 2, and 7 come from the legislature. Props 1 & 2 require voter approval (involve issuing bonds).  More on 7 below.
It's tougher when a measure come from a citizens' initiative.  It looks like direct democracy.  The only problem is that it isn't.  First, there is no opportunity to amend the measure.  All we get to do is vote it up or down.  True democracy involves an intermediate step of "perfecting" the measure or motion through the amendment process.  We don't get to do this.  Second, with the massive amounts of money it takes to get something on the ballot and then to campaign for it, you know special interests are involved.  Money is one of the corrupting influences in American politics.  So I start from a biased "no" position on citizen initiatives.
Here are just a few sentences on why I've come to my position on each Proposition on the ballot.
Prop 1:  Yes.  There are far too many people unhoused in California and the numbers of unhoused people are rising.  Money is needed to build more housing.  This measure comes from the legislature.  It gets my support.
Prop 2:  Yes. This comes from the legislature and cleans up Proposition 63, passed in 2004, so Prop 63 can actually fulfill its promise.
Prop 3:  No.  This is the latest costly water bond measure, measures that have failed to address the state's water shortage.  Prop 3 fails to fund any new dam construction, which I think is necessary to address future droughts.  If these bonds for these purposes are necessary, then the legislature should write a similar bond measure for us to vote on.
Prop 4:  A soft No. This proposition comes to us from the California Children's Hospital Association. The money these bonds will raise are for children's hospitals.  If this public money is truly needed, the legislature should write a similar bond measure for us to vote on.
Prop 5:  No.  As the California Council of Churches points out, this is so poorly written it will almost certainly end up in court being litigated rather than actually going into law.  This seems to me to be a lawyer employment plan.
Prop 6:  No.  We should be taxing gasoline and diesel at higher amounts (to encourage people to stop using it), not removing the small taxes we already have.
Prop 7:  Yes.  I grumble every time I have to change the clocks because of Daylight Savings Time beginning or ending.  We should be on Daylight Savings Time year-round.  It's a pity that this proposition only give the legislature the power to make the change and doesn't just do it.
Prop 8:  Yes. It's a pity that this initiative was necessary to curb this form of run-away healthcare costs, but the legislature didn't act.  This so clearly serves people, especially people in need, it gets my support.
Prop 9:  Was removed by the California Supreme Court
Prop 10:  Yes. Cities need to have the power to create rent control laws.
Prop 11:  No. Look at who's funding this – American Medical Response. They want to get out of some labor-related law suits and not have to pay EMTs and EMT-Paramedics when they are on call and not responding to a need.
Prop 12:  Undecided; leaning yes.  Proponents argue that Proposition 2 (2008) was too vaguely written to protect animals. While it stated that animals must have room to lie down and move, it did not list specific area requirements.  Proponents claim this vagueness has allowed producers to continue to cram animals into cruel spaces.  They say this measure will clean up the law by laying out precisely how much space animals must be provided.  Opponents claim this is another poorly written law that will not actually protect animals, particularly chickens.  They say that while Proposition 2 (2008) did not specify measurements, it mandated enough space to move, lie down, and spread wings, etc., while now Proposition 12 allows much smaller spaces.  In particular, they argue that the one-square-foot of space requirement for chickens is still too small.
This grid was created by Octavia Tuohey and posted on Facebook.  I have not fact-checked it, but she got the League of Women Voters and the Sierra Club correct.
A sermon preached at Niles Discovery Church, Fremont, California,
on Sunday, October 7, 2018, by the Rev. Jeffrey Spencer.
Scriptures:  Genesis 12:1-9 and Luke 1:26-38
Copyright © 2018 by Jeffrey S. Spencer
This past week, I've been thinking about the importance of 'no,' even though the theme for this sermon is on the importance and power of 'yes.'  I find the Senate's 'yes' to Judge Kavanaugh troublesome.  I wanted their 'no,' though I didn't expect it.
I could list my reasons why I find his confirmation troublesome, but I don't want to go down the rabbit hole of our personal assessments.  I'll leave that for a blog post I may get to before the week is out.  Today, or at least during this sermon, I invite you to use the confirmation of Judge Kavanaugh as an object lesson for my larger point:  that choosing 'no' and choosing 'yes' has impact and repercussions, not just for the people saying 'yes' or 'no,' but for others as well.
Three-and-a-half years ago, an organizational consultant named Tony Schwartz wrote an article for The New York Times about "the power of starting with 'yes'" for business leaders and managers.  He begins with a little anecdote.  "As I write this column, my two dogs have been lying quietly near my desk.  I just conducted a little experiment with them.  First, I said a single word – 'Yes' – with unbridled enthusiasm.  The dogs leapt to their feet, their tails wagging, and raced over to me.  Next I said 'No,' firmly.  Both dogs looked down and slunk away.  I felt as bad as they did."[1]
I suspect the dogs were responding as much to his tone of voice as the actual words.  Still, you know how empowering it feels to be told, 'Yes.'  I'm sure Barack Obama chose "Yes, we can!" as a 2008 campaign slogan for many reasons.  One of them had to be that the slogan felt affirming and empowering as it drew people into community and common purpose.
Schwartz points out, "'No' is first and foremost a fear response, most useful in situations of genuine danger.  It's something you say instinctively and protectively to a 3-year-old when he's about to pull a lamp off a table and onto himself or to a 15-year-old who announces she's planning to take up cliff jumping.
"In situations like those, the instinct to say 'no' serves us well."[2]  It even has an evolutionary benefit.  Quoting a psychologist, Schwartz adds, "'Organisms … attuned to bad things would have been more likely to survive threats.  Survival requires urgent attention to possible bad outcomes, but it is less urgent with regard to good ones.'"[3]
"There is a difference," Schwartz points out, "between surviving and thriving.  Because our survival is no longer under constant threat, many more of us have the opportunity to focus on thriving.  The problem with 'no' as a starting place is that it polarizes, prompts defensiveness, and shuts down innovation, collaboration, and connection."[4]
For an example, Schwartz points to research by the psychologist John Gottman and his colleagues, that has found that when the ratio of positive to negative interactions between a married couple falls below 5 to 1 – if it falls below five positive interactions for every one negative interaction – divorce is far more likely.[5]  Negative interactions are so powerful in a relationship that it takes five positive interactions to outweigh the impact of one negative interaction.
Starting with 'yes,' stepping into a situation with an attitude of 'yes,' is important, not simply because such an attitude is energizing and builds safety and trust, but because starting with 'no' is so destructive.
Imagine how different the world would be if, instead of saying, "Let it be with me just as you say,"[6] Mary had said, "Nope.  No way!"  Mary's 'yes' to God changed the world.  As did Abram's.  Though Abram's 'yes' needs a little more unpacking, I think.
Abram's story seems to start with our reading in chapter 12.  It seems to start almost out of the blue.  "Now Yahweh said to Abram …"  Of course, none of our stories start out of the blue.  We all come from somewhere.
Abram's story starts in chapter 11, and his ancestors' stories start even earlier.  It's not much more than a genealogical mention in chapter 12, and I know I'm typically tempted to skip over the biblical genealogies.  But in those last verses of the genealogy in chapter 11, we learn that Abram is the son of Terah, brother of Nahor and Haran, husband of Sarai, and uncle of Lot.  And we learn that even though their family was from Ur, Terah took his family and left Ur, for reasons that are not enumerated, and headed off for the land of Canaan.
This is significant because, when God shows up in chapter 12, in today's reading, Abram is already headed in the direction of Canaan.  True, their journey seems to have stalled at Haran (that is, the community of Haran, not to be confused with Abram's brother Haran).  Perhaps the invitation from God acts as a kick in the pants to get them moving again.
In any event, this call from God isn't as dramatic a "change the course of your life" call as I've generally thought it to be.  It is more of an invitation to continue or to get back to what had already begun.  Still, I think there is something new happening here.  I think the key to that new thing is found in the blessing God gives Abram:  "I will make of you a great nation, and I will bless you, and make your name great, so that you will be a blessing."[7]
If you were at Tim Weible's installation last week, you heard me preach about how tribalism in human evolution led to violence.  (It still does, as far as I can tell.)  Still, tribalism served a purpose.  In hunter/gatherer cultures, the tribe provided protection, belonging, and identity.  That is why tribes are inward-focused.
Here, in the blessing God gives Abram, God invites Abram to look outward.  Abram's tribe, the "great nation" he will father, rather than turning inward for defense, is called to turn outward for blessing, to be a blessing.
"The purpose of the blessing is to be a blessing to others.  From the very beginning, the invitation to be part of God's people is a call to look outward to the needs of others.  The generous sharing of our gifts, financial and otherwise, is then a natural and necessary action for those of us who call ourselves the people of God.  Our blessings never stop with us.  They always flow onward to someone else."[8]  Our blessings never stops with us.
Lee Hull Moses, who wrote a commentary on this passage I used in creating today's sermon, shared a story that explains what I mean.  "Years ago, when my parents bought me my first used car – primarily so they could stop driving back and forth to pick me up from college – my dad included a note along with the instructions to keep the oil changed and gas tank filled:  Use this to help people.  I don't know that I followed that advice as often as he would have liked, but it's been a good reminder to me that the things we own are best understood as tools by which we serve our neighbors."[9]
The things we own are best understood as tools of blessing.
That would be our ideal relationship with our stuff.  I know I'm some distance from that ideal relationship.  But I'm working on it.
I think it's worth noting that when Abram brought his 'yes' to God's invitation to continue to Canaan, he didn't drop everything to follow.  Quite the opposite.  He packed up all his possessions, including "the persons whom they had acquired in Haran," to set off on the journey.  And there's no mention that he discussed the matter with Sarai.  He made a decision and off they all went.  While these aspects of the story are disturbing, it's nice to know that God calls people who aren't perfect.
And when Abram led his family and possessions to Canaan, they didn't do it all at once.  The journey takes quite a while, first to Shechem, then Moreh, then Bethel, and on to the Negeb.  At each stop along the way, Abram did the same thing.  He pitched a tent and built an altar.  Then he did it again.
It's not a bad way to structure a life:  listen for God, follow the call, set up an altar, worship, be a blessing … rinse and repeat.
As I wrote in my newsletter column (which I'm sure you all read and memorized), we hold a pledge campaign each fall for at least two reasons – one practical and one theological.  The practical reason is that it helps us create a budget.  Knowing about how much money will be coming in can help us plan our spending.
The theological reason is to encourage us to look at our stewardship.  And not just at our stewardship of our money.  This season is about our stewardship of our whole lives.  Today we are invited to consider how we are stewards of 'yes' and 'no.'  And we are invited to consider how we are stewards of our listening for God's invitations to take the next step on our journeys – our individual journeys and our congregation's journey.
The invitation is to bring your 'yes' to God so that we might be a greater blessing to the world and so that we might join God in changing the world.
Amen.
Questions for contemplation:
What might God be kicking our church in the pants to continue (or start)?
What will it take to do this?
How will we show our 'Yes'?
_______________
[1] Tony Schwartz, "The Power of Starting With 'Yes'," The New York Times, https://www.nytimes.com/2015/04/18/business/dealbook/the-power-of-starting-with-yes.html (posted 17 April 2015; accessed 26 September 2018).
[2] Ibid.
[3] Schwartz, quoting Roy Baumeister, "Bad is strong than good," link broken.
[4] Schwartz, op. cit. Oxford commas added.
[5] See, for instance, Kyle Benson, "The Magic Relationship Ratio, According to Science," The Gottman Institute, https://www.gottman.com/blog/the-magic-relationship-ratio-according-science/ (posted 4 October 2017; accessed 6 October 2018).
[6] Luke 1:38, The Message.
[7] Genesis 12:2, The New Revised Standard Version, emphasis added.
[8] From a commentary by Lee Hull Moses that is part of the stewardship campaign materials Niles Discovery Church purchased from the Center for Faith and Giving, https://centerforfaithandgiving.org.
[9] Ibid.
A sermon preached at Niles Discovery Church, Fremont, California,
on Sunday, September 30, 2018, by the Rev. Jeffrey Spencer.
Scriptures:  The Book of Esther
(focus scriptures:  Esther 4:9-17 and Esther 7:1-6)
Copyright © 2018 by Jeffrey S. Spencer
I love the story of Esther.  And I hate it.
I tend to love an underdog story to begin with, especially when the underdog wins.  And in the Esther story we have a woman who has no power and who, due to circumstances beyond her control, ends up in a position to save an entire people from annihilation.  But those circumstances that are beyond her control as so patriarchal, and the story is so disturbingly quite about that.  That silence drives me crazy.
Here's what I mean by patriarchal circumstances.  To start off with, Queen Vashti gets banished because she says, "No," to the king's desire to display her as a sexual object.  Then, the selection process to find a new queen is essentially a stripped-down beauty pageant with only the bathing suit competition.  (And, yes, I meant that double entendre.)  To add insult to patriarchy, it seems that the women have no choice about entering the contest.  And then there's the whole thing about Esther not being able to talk to her husband without being summoned by him.  Who cares if the woman has something on her mind?  She only gets to talk to her husband the king if he has something on his mind.
I would really love it if the book made it clear that this sort of patriarchal supremacy was wrong.  The book sort of hints at this.  The main character is a woman – that's helpful.  This woman's cultural location dictates she have no power, and she finds power anyway.  This woman's cultural location places no value on her intellect, ability to understand, and her ability to plan – all of which the story does because they are vital to her successfully rescuing her people.  Yes, it's scary.  Yes, it could cost even her her life.  She has all kinds of reasons to take no risks, but she takes the risks anyway.  As her cousin and adoptive parent points out, "Perhaps you have come to regal dignity for just such a time as this."
There is a theological challenge in that line (probably the most famous line from the book).  It implies that there is some grand plan that is known only to the mind of God.  It implies that, while we may think we have free will, God is actually calling the shots, moving people around some humongous chess board, playing both the black and white pieces, so the great plot of this grand plan will unfold as scripted.  And if that's what's going on, God, why not do away with the Hamans of the world to start with.
No, I do not believe there is a grand plan that God is making unfold.  And I don't even believe God has seven and a half billion little plans – one for each of us on the planet.  I do believe in callings – that God has desires for goodness and love and that God sees ways (plural) for each of us to help move the world toward that goodness and love.  But God hasn't scripted how we will get there.  So that means that there will be plenty of suffering along the way.  God does not will for us this pain and suffering.  Rather, I believe that God suffers with us and collaborates with us to bring healing and life and love, even out of our sufferings, to the world.  So, if I were writing this story, I would have Mordecai say, "Look where you are, Esther.  You can take advantage of this unique position to bring the world closer to God's goodness and love in such a time as this."
I understand the urge to say it's all part of some divine plan.  Who but God could have known that the US news cycle would be caught up with the allegations of sexual assault against a Supreme Court Justice nominee this week when I decided two months ago to preach on the story of Esther?  Who but God could have known that on Thursday well over ten million people would turn in to TV, cable, and radio stations to hear the testimony offered before the Senate Judiciary Committee?  Who but God could have known how timely the quotes that ran on our church's Facebook page all last week would be when I scheduled them ten days ago?
It's easy to look back and see God's hand at work guiding all this.  And maybe it was.  I think it more likely, though, that it is coincidence.  For if God is guiding this, making it unfold this way, I would rather God guide sexual and physical abusers away from their abuse to begin with.  No, I think it is coincidence that I am preaching on Esther today and the Senate Judiciary Committee scheduled Dr. Blasey Ford's testimony for Thursday.  And that coincidence preaches.
Dr. Blasey Ford's testimony is a reminder that the Esther story is very much alive today.  I could not bring myself to listen to all of Dr. Blasey Ford's testimony nor to all of Judge Kavanaugh's testimony on Thursday.  I told myself I had too much work to do, and I did have work to do.  But that may have been a protective reaction.  I didn't want to subject myself to the pain that I knew both of them would express.  And taking care of ourselves is important.  If my reflecting on this testimony is or becomes too uncomfortable for you, I will not be offended if you choose to step outside for a while.  Take someone with you if that will make you feel safer.  I hope you'll come back for communion.  I know I need that shared meal today, and you might, too.
I could not bring myself to listen to all of their testimony, but I did listen to some of it.  And I was right:  it was difficult to listen to.  Part of what made it so difficult for me to listen to Dr. Blasey Ford's testimony was the fear I heard in her voice.  She didn't want to be there.  She didn't want to relive this horrific experience in vivid detail and then have it dissected by powerful people who were used to being in the spotlight, who enjoy being in the spotlight, who were literally sitting above her in physical positions of power.
But no one else could have shared her truth.  No one else could speak up in this way in such a time as this.
Another part of what made listening to Dr. Blasey Ford's testimony so hard is that I knew and I know there are people of all genders (and especially women) for whom this testimony and this news reporting has and will continue to bring up memories of abuse they have suffered – that you have suffered.  For you I have a message, a message that may be easier to hear coming from women.
I think it is important for me, a white man, to listen, especially to women.  Late yesterday morning I put a post on Facebook inviting women in our church to post their reactions to the news, comments that I could quote in today's sermon.[1]  I really didn't leave people much time to respond, so only a few did.  Here's what they had to say.
Tarrah Henrie said, "We need to raise our daughters to be brave and wise like Esther.  We need to raise our sons to care for and respect others like Jesus taught.  Each generation is moving in the right direction.  Also, I think Matthew 5:29 is clear in stating that it is not the woman's fault if a man feels lust.  It is really up to him to control himself.  And seriously, the majority of men are good people.  There is a small percent of men that are making women unsafe."
Without further comment, Joane Luesse pointed me to the video of two women, sexual assault survivors, who confronted Senator Flake after he announced his intention to vote to confirm Judge Kavanaugh.[2]  It was the first words on the video that were hardest for me.  "Don't look away from me!  Look at me!"  The raw pain in her voice and those words summed up the larger issues that the accusations against Kavanaugh represent – that the people who are victimized by sexualize assaults are not being seen, and in not being seen, their humanity is being denied.
In one of her posts about this news (a post she referred me to), Cindy Sojourner pointed out how important it is to be prepared to hear and believe when a loved one, people in our own families, discloses their victimization.
Delya Stoltz connected up Christine Blasey Ford's testimony about having her mouth covered by Brett Kavanaugh and fearing that he might inadvertently kill her to the work she (Delya) is doing on strangulation prevention, particularly in intimate partner assaults.  The people who are studying and training first responders in this field (like Delya) include any form of restricting a person's access to oxygen or blood – smothering, strangulation, suffocation, positional asphyxia, etc. – in this family of assault.  Delya pointed out to me, "People without a willingness to restrict another's breath in a violent and controlling setting don't suddenly become willing to do so when intoxicated.  It's a distinct personality profile and it's deeply concerning."[3]
The longest response came from Lauren D'Ambrosio who offered specific advice of what we can do.  "Men:  call out your friends, sons, nephews, coworkers, and even bosses when they show sexist or misogynistic behavior (words, actions, storytelling, etc).  Yes, it's uncomfortable.  Yes, it may make you cringe.  Yes, it may affect the relationship – but is that the kind of relationship you want to keep?  If you see women being ignored, interrupted, or undermined … call it out.  Something like, 'I didn't hear what Kristine was saying because she was interrupted.  What was that?'  It is important to call out the cause that is unacceptable (i.e. the interrupting), not just the effect (that you didn't hear her).  … Use your position of power/privilege to give [women] their voice back.
"Everyone:  Don't force your children to hug/kiss their relatives hello if they don't want to; a wave is fine.  Grandpa's disappointment is less important than your child's autonomy.  Don't [shrug] off poor behavior on your/your friend's part with 'oh, it's no big deal,' 'you're being too sensitive,' or 'jeez, everything is bothering you.'  Be reflective, and ask the individual if something is truly bothering them.  Discuss a boundary, then respect it.  This goes for grown adults and children/teens.  You will not be seen as weak for asking them for more information about how to not make someone uncomfortable, but you will be seen as rude if you ignore it because it makes you uncomfortable."
I am grateful for the women who chose to share a response with me and for allowing me to include it in this sermon.  It makes me think about how, really, every day is a "for such a time as this" moment.  Until God's kindom is established, there will be injustices that need to be confronted, truths that need to be told.
Each and every one of us has come to some station in life that makes us a perfect person to speak out.  "Whoever said anybody has a right to give up?" the contemporary prophet Marian Wright Edelman asks us.  The answer, of course, is, "No one."
Yes, speaking up, confronting power, standing up for those who cannot stand on their own, for those who have not come to their own version of royal dignity, will be scary.  Speaking truth to power is scary.  It is dangerous.  Power sometimes rolls over and crushes you.  But nobody ever said we have the right to give up.
So, hear some advice from some of other prophets of the past several decades.[4]
Usually, after the sermon we have some time for contemplation.  Today, instead, I invite you to recite this statement written by Professor Sharon Fennema.[5]  She calls it "A Creed for Days Like This."  I think of it as "A Creed for Such a Time as This."
The word "creed" comes from the Latin credo, which is translated, "I believe."  We've come to think of creeds as dogmatic statements.  Please don't read this one dogmatically.  Read it as an invitation.
I believe that God weeps for the ways we shatter each other.
I believe that my body is not an apology or an invitation.
I believe that Jesus, revolutionary love incarnate, trusted the wisdom of women.
I believe that we have the right to say what happens to our bodies.
I believe that the Spirit moves in acts of resistance to patriarch, misogyny, white supremacy and colonialism.
I believe that both those of us who report and those of us who can't or don't report are courageous and praiseworthy.
I believe in a church that listens to and learns from the resilience of women.
I believe that our vulnerability is our strength.
I believe that the communion of saints lives in the flesh and bones of survivors.
I believe that no means no.
I believe that the forgiveness of sins must center the sinned-against
I believe that the time's up.
I believe that bodies are resurrected when we bear witness to and believe the stories, when we name femicide for what it is, and when we refuse to acquiesce to rape culture.
I believe that when we dedicate ourselves to movements that build the world we are seeking as we fight to make it real, the kindom comes on earth as it is in heaven.
I believe women.
Amen.
_______________
[1] See https://www.facebook.com/RevJSS/posts/10214366059719919 for my post and the exact responses.
[2] Niraj Chokshi and Stead W. Herndon, "Jeff Flake Is Confronted on Video by Sexual Assault Survivors," The New York Times, https://www.nytimes.com/2018/09/28/us/politics/jeff-flake-protesters-kavanaugh.html (posted 28 September 2018; accessed 29 September 2018).
[3] From a conversation via text message with Delya on 29 September 2018; Delya granted me permission to quote her.
[4] These quotes are from Kathryn Matthews, "Sermon Seeds September 30, 2018," United Church of Christ, http://www.ucc.org/worship_samuel_sermon_seeds_september_30_2018 (accessed 19 September 2018).
[5] Sharon Fennema, "A Creed for Days Like This," Facebook, https://www.facebook.com/sharon.fennema/posts/10156022719207449 (posted and accessed 28 September 2018). Use by permission of the author.
A sermon preached at Niles Discovery Church, Fremont, California,
on Sunday, August 19, 2018, by the Rev. Jeffrey Spencer.
Scriptures:  1 Kings 2:10-12, 3:3-14 and Psalm 111
Copyright © 2018 by Jeffrey S. Spencer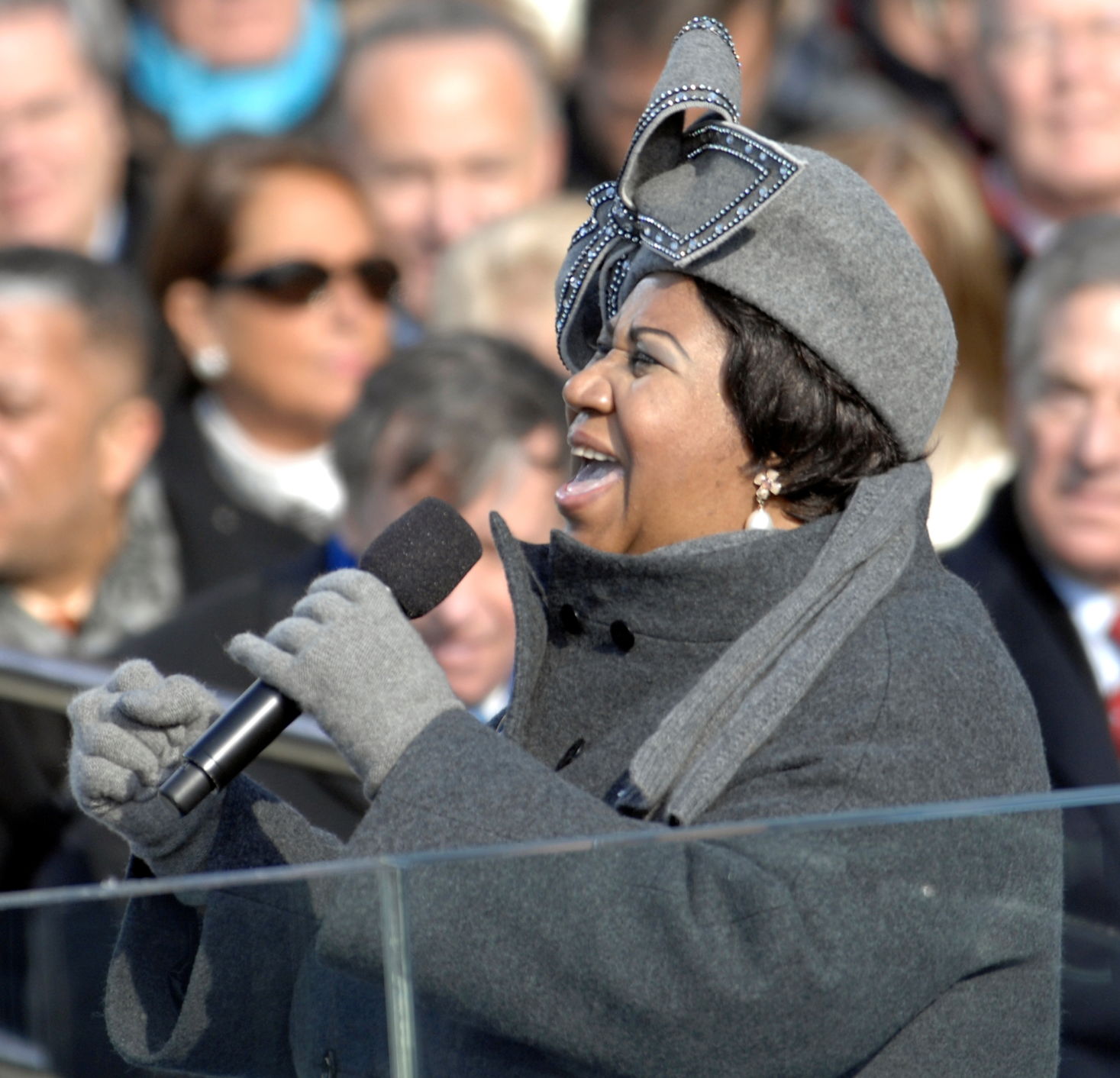 There have been some globally significant deaths in the past few days.  Aretha Franklin, the Queen of Soul, died on Thursday.  Kofi Annan, former General Secretary of the United Nations and Nobel Peace Prize laureate (and an alumnus of my alma mater, Macalester College), died yesterday.  When I heard about Aretha's death, I thought to myself, "The Queen is dead … and there's no one to succeed her."  Usually, when a monarch dies, there is a successor.
It's been said that the primary duty of Princess Diana was to provide the United Kingdom with an heir and a spare.  She did that:  my cousins, Wills and Harry.
Making sure there was an heir to King David was not a problem.  With his multiple wives there were multiple sons, and with his impending death in chapter one of 1 Kings, a power struggle began.  Solomon is David's pick and is actually crowned before David's death.
Our reading picks up with the death of David. I like how delicately it's put.  In the NRSV, "David slept with his ancestors."  In The Message, "David joined his ancestors."
So Solomon ascends to the throne.  Our reading skips the bit about Solomon consolidating his power in a – well, let's just say that there was blood to clean up.  And our reading skips the part about Solomon working on his kingdom's safety with a marriage alliance:  he marries a daughter of Pharaoh.
We pick up the 1 Kings narrative with stories about how righteous Solomon is.  He goes to the holy places of Israel and offers sacrifices.  He's a good guy (especially if you ignore the parts of the story that we skipped).  One of the holy places Solomon goes to is Gibeon.  And while he is there he has a dream, the one we heard about in our reading.  God appears to Solomon "in the dream and gives him a life-changing invitation: 'Ask what I should give you.'  Solomon begins his answer by acknowledging God's love for his father, David – a love that has placed Solomon on his father's throne, so that David's legacy and family line will continue.  Solomon describes himself as 'only a little child' – perhaps a reference to his youthfulness (although his exact age here is unknown), or a figure of speech reflecting his sense of the enormity of his responsibility as king."[1]
Then, Solomon puts in his request.  What would you ask for?  You've got one wish.  You've just become king.  What would you ask for?
Solomon asks for wisdom.  And not just any wisdom.  Eugene Peterson puts it this way in The Message:  "Give me a God-listening heart so I can lead your people well, discerning the difference between good and evil."  The New Revised Standard Version translates it, "Give your servant therefore an understanding mind to govern your people, able to discern between good and evil."  The New International Version says he asks for "a discerning heart."  The English Standard Version says he asks for "an understanding mind."  The American Standard Bible says, "an understanding heart."  The Contemporary English Version says simply, "make me wise."
All of them say he wants this wisdom so that he can know or discern the difference between right and wrong, between good and evil. Here's a little Bible quiz.  Who remembers who else in the Bible sought to know the difference between good and evil?  The answer is, Adam and Eve.  They were forbidden to eat the fruit of one tree, the tree of the knowledge of good and evil.  And, of course, that's the one they most wanted.  The big difference here is that Adam and Eve were trying to be like God, and Solomon is trying to be an effective servant of God.
But more interesting, to me at least, than this call back to the early chapter of Genesis is how challenging it is to translate the Hebrew into English and why so many different translations use different words.  I think part of the reason is that understanding what wisdom really is takes – well, wisdom.  If the issue was knowledge or even intelligence, I think it would be easier to write about.  Writing about wisdom is harder.  We end up writing about the heart, and not just the mind.  We seem to understand that wisdom has something to do with feelings, yes, and …
… somethingmore.  Intuition, perhaps.  Sensory input, maybe.  Experience, probably.
Arianna Huffington wrote a book several years ago titled Thrive.  I haven't read it; I've only read about it.  In it, apparently, she outlines a "third metric" for measuring success.  This from a woman who had plenty of power and money, the typical first two metrics for measuring success in our culture.  Her"third metric" "embraces well-being, wonder, giving—and wisdom. Here is how she defines it:
Understanding life as a classroom where we can learn even from our struggles
Practicing and expressing gratitude
Paying attention to our intuition and interior life
Appreciating the difference between information and wisdom
Slowing down in our culture of hurry sickness
Being mindful instead of operating on automatic pilot"[2]
I like this list.  I know that when I can move from seeing only the pains in a struggle to seeing the lessons in the struggle, my life improves.  I know that the practice of looking for reasons to give thanks and then expressing that thanksgiving has grounded me spiritually.  I know my life is simply better when I listen to my intuition and to what my souls is saying.  This usually requires me to slow down and to be intentional.  I know I don't like it when someone won't listen to what I have to say, yet I do that to myself all the time when I get too busy.  Having information is helpful, but applying it wisely is even more helpful. As the saying goes, "Knowledge, is knowing a tomato is a fruit. Wisdom is not putting it in a fruit salad." I already mentioned one of the reasons slowing down is important—it gives me time to listen to myself.  Another is that it helps me be aware of the reasons I have to be grateful.  Only by slowing down on my walk to the barber yesterday could I enjoy these little flowers.  And I only noticed them by being mindful (at least a little bit) to what was around me as I walked.
April Yamasaki points out the parallels between Huffington's list and Solomon's wisdom.  Today's scripture reading "also suggests three measures of success:  riches and honor (neither of which he asks for) and wisdom (which he does).  For Solomon, wisdom includes gratitude; after he wakes from his dream, he offers sacrifices in thanksgiving to God."[3]
Yamasaki ponders, "If Solomon were an older and more experienced ruler when God appears to him in his dream, I wonder if he would ask for wisdom.  Would he ask for wisdom if he were not already wealthy and powerful?  If Huffington hadn't already been rich and influential, would she have discovered that third metric?  What might wisdom mean for us ordinary folk?"[4]
What might wisdom mean for us ordinary folk?"
I've been pondering this question all week.  And my mind kept coming back to an experience I had when I was about the same age as Solomon was when the scriptures say he had his dream.  I was about half-way through college, preparing myself to be a math teacher, but it didn't feel quite right for me.  At worship one Sunday, the scripture reading was of the healing of Bartimaeus, a man who was blind until he met Jesus.  As I listened to the reading I had something like a lucid dream.  It was as if I was transported to those dusty roads and I was there watching the story unfold, listening to what everyone was saying.  Jesus asked Bartimaeus, "What do you want me to do for you?"  I knew how Bartimaeus was going to answer, that he wanted to be able to see. And I wanted him to say something different.  For all the world, I wanted him to say something different.  I wanted Bartimaeus to ask Jesus to tell me what I was supposed to do with my life.  But Bartimaeus asked from his sight, and I returned to the wooden pew St. Paul, Minnesota, disappointed and none the wiser.
Or maybe I was a little wiser.  At least I knew how much I longed for direction, for a clearer sense of call. And that clearer sense of call did eventually come.
I'm not sure what to make of this reminiscing, what it has to tell me about what wisdom might mean to us ordinary folk.  Except that maybe wisdom is relational.  There was an intimacy I had with Jesus and Bartimaeus in that moment in worship.  And Solomon has an intensely intimate moment with God in his dream.  And maybe wisdom has an ethical dimension regardless of our station.  Being able to discern between right and wrong, between good and evil – the specific wisdom Solomon asks for – is only helpful if it leads to action, to behavior, to right living and right decision-making.  And maybe wisdom has an emotional dimension.  My trip to the dusty roads of first century Palestine was certainly an emotional experience, and I imagine Solomon's dream left him with deep feelings that moved him to offer sacrifices in praise and thanksgiving.
When I started making plans for today's sermon about a month ago, I couldn't help but think of the current situation in the United States with political leadership and what seems to me to be a lack of wisdom.  But I don't think that commentary is needed today.  Or if you need that commentary, I'll leave it to you to offer it to yourself.
Instead, I think concluding with a question for your refection is enough.
If God came to you in a dream and offered you one wish, what would you ask for?
Would you ask for wisdom?  Would you ask for something else that you think you need more than you need wisdom to serve God and God's people?  Or would you ask for something to satisfy a personal desire, to satisfy a "want"?
I'll leave it to you to finish today's sermon.
_______________
[1]April Yamasaki, "August 16, 20th Sunday in Ordinary Time …," Christian Century, https://www.christiancentury.org/article/2015-07/august-16-20th-sunday-ordinary-time (posted 4 August 2015; accessed 15 August 2018).
[2]Ibid.
[3]Ibid.
[4]Ibid.
A sermon preached at Niles Discovery Church, Fremont, California,
on Sunday, July 29, 2018, by the Rev. Jeffrey Spencer.
Scriptures:  John 6:1-15
Copyright © 2018 by Jeffrey S. Spencer
Some of you may be wondering, "Why is Pastor Jeff preaching on this story again?"  While I'm certain I've preached on John 6:1-15 before – several times before – I don't remember when the last time was.
The reason the story is familiar to so many is that it shows up six times in the four gospels.  Twice in Matthew, twice in Mark, once in Luke, and once in John we read about Jesus feeding vast multitudes with just a few loaves of bread.[1]  In other words, the story shows up often in our reading of the gospels.  It must have been an important story to the first generations of Christians.  And it shows up often in the lectionary.  So you'll hear pastors often preaching on it.
The six versions all have the same basic plot.  A large crowd shows up to see Jesus somewhere out in the countryside.  At some point someone realizes that all these people need to be fed.  Jesus suggests or implies that the disciples should take care of feeding them.  The disciples say it's financially and/or logistically impossible to do so with the paltry supplies they have.  Jesus takes what they have, blesses it, and gives it to the crowd.  And the next thing you know, everybody has had enough to eat and the disciples are collecting the leftovers.
There are four things I particularly like about the way John tells the story.
Jesus wants to go on retreat, so he and the disciples head across the sea of Galilee. Maybe because I'm just coming off a week of study leave that was a retreat, I empathize with this desire.  My study leave was very restorative.  The only problem is that the crowds follow Jesus around the lake.  So much for Jesus' retreat.
John identifies the lake as both the Sea of Galilee and the Sea of Tiberias. He's the only gospel writer to use the Roman name of the lake.  Either John is writing for an audience who didn't know what a Jew would be referring to with the name "Sea of Galilee," or John is doing something else here.  I think it is much more likely that John is doing something else.  More on this in a moment.
John doesn't name the real hero of the story, but clearly it's the mom who packed the kid's lunch.
Only John includes the postscript to the story about the people wanting to make Jesus their king, something he rejects.
The second and fourth of these highlight John's agenda.  He mentions the Roman name for the Sea of Galilee and almost immediately mentions the Jewish festival of Passover.  He mentions the Romans and he reminds his audience of the foundational story of Judaism, the Passover story.  He mentions the occupying power and he reminds his audience that God is a God who delivers people from bondage into freedom.  I think John is reminding his audience of the tension that exists between the Empire of Rome and the kin-dom of God.
This tension continues through the story to its conclusion, when Jesus rejects the people's attempt to challenge the Empire by making Jesus a political leader.  Jesus picks another way to challenge empire.  We need to hold on to that tension as we read this story and listen for how Jesus challenges empire in favor of the kin-dom of God.
The primary way I think Jesus challenges empire is by challenging the imperial economy.  The imperial economy is based on an assumption of scarcity.  The imperial economy assumes that the economy is a zero-sum-game.  If I'm going to get mine, someone else will is going to lose theirs.
We saw this in the Exodus story.  The Hebrews were wandering in the wilderness, worried about how they were going to get enough to eat.  In Numbers (11:13), Moses wonders how he will feed the people he is leading into freedom.  He asks God, "Where am I going to get meat to give to all these people?"  God provides enough for everybody.
Jesus almost quotes Moses when he asks Philip, "Where will we buy food to feed these people?"  Of course, the big difference is the Moses didn't know the answer to his question, while Jesus did know the answer.
Moses and the Hebrews learned in the wilderness that in God's economy, there is enough for everyone is we share.  Jesus demonstrated in the wilderness that in God's economy, there is enough for everyone if we share.  In addition to making sure hungry people had enough to eat, Jesus challenges the imperial mentality of scarcity and he rejects the imperial notion of "power over."
This is a challenge for us today, too.  As one commentator put it, "At its heart, it's a story about our fears that we will not be cared for; about our tendencies to see the world – from the day's headlines to our own interpersonal struggles – through lenses of scarcity; and about God's work of feeding, of abundantly providing for our needs, and at the same time calling us to help provide for the needs of others."[2]
It is an amazing, counter-cultural message, this notion that there really is enough if we are good stewards of creation.  There's a story I love that makes this point, I think.
There was a farmer who grew excellent quality corn.  Every year he entered examples of his crop in the county fair and almost every year won the award for the best grown corn.  One year a newspaper reporter interviewed him, hoping to learn something interesting about how he grew it.  What the reporter discovered, must to his surprise, is that the farmer shared his seed corn with his neighbors.
"Why on earth would you share your best seed corn with your neighbors when they are entering corn in competition with yours each year?" the reporter asked.
"If I want to have a good crop," the farmer answered, "I have to do this.  You do know, don't you, that the wind picks up pollen from the ripening corn and swirls it from field to field.  If my neighbors grow inferior corn, cross-pollination will steadily degrade the quality of my corn.  If I want to grow good corn, I must help my neighbors grow good corn."[3]
This is the sentiment echoed by the theologian and scholar Walter Brueggemann in a reflection on the stories of the feeding of the multitudes.  "If bread is broken and shared, there is enough for all.  [In these feeding stories,] Jesus is engaged in the sacramental, subversive reordering of public reality."[4]  Brueggemann also said, "When people forget that Jesus is the bread of the world, they start eating junk food – the food of … Herod, the bread of moralism and of power."[5]
Which makes me think about the church in general and our congregation specifically.  Does the church (do we) remember that Jesus is the bread of the world?  Or does the church (do we) get caught up in moralism and the lure of power?  Are we serving the bread of love to each other and the community, or are we serving junk food?
I've read that German theologian Helmut Thielicke used to tell a story about a hungry man.  He was walking down the street and he noticed a sign in a store window:  "We Sell Bread."  "Great," the hungry man thought, and he went inside.
"I'd like to buy some bread," he told the clerk behind the counter.
"Oh, I'm afraid there's been a mistake," the woman said.  "We don't sell bread."
"The sign in the window says, 'We Sell Bread,'" the hungry man said.  "What do you mean, you don't sell bread?"
"You misunderstand," the clerk explained.  "We make signs, like the one in the window.  We don't actually make bread."
Alas, the hungry man could not eat signs.  What he needed was bread.[6]
These stories we've explored today leave me with some questions, that I invite you to ponder:
Is our church making bread or making signs?
Are we sharing bread or junk food?
_______________
[1] Matthew 4:13-21 and 5:32-39; Mark 6:31-44 and 8:1-9; Luke 9:12-17; John 6:1-15.
[2] "Enough: Salt's Lectionary Commentary for Tenth Week After Pentecost," Salt Project, http://www.saltproject.org/progressive-christian-blog/progressive-christian-lectionary-resource (posted and accessed 24 July 2018).
[3] I've seen various versions of this story over the years. I was reminded of this story this week by Kaila Russell on Facebook.
[4] Brandon Weencher, quoting Walter Brueggeman without specific citation, in "Bread or Junk Food?" Sojourners, https://sojo.net/preaching-the-word/bread-or-junk-food (accessed 24 July 2018).
[5] Ibid.
[6] Adapted from a Facebook post shared by JL Harper III, on 25 July 2018 in a close clergy group. Harper cites "homiletics online" as the source of the story.
I wish I had read this Twitter thread by Diana Butler Bass before I wrote last Sunday's sermon. It would have helped.
I'm posting the Twitter thread here, with the advisory that when Diana writes for publication, she is very careful about her style and she does many re-drafts before publication. Not so with Twitter. She seems a little embarrassed when her Twitter threads are gathered together into one essay like I'm doing here.
The thread was published on 14 June 2018, starting with https://twitter.com/dianabutlerbass/status/1007385188375191557
—————
A little background on Romans 13:1-7. This section of Romans is quite controversial, not clear cut.
Some contemporary scholars believe that they were a parenthetical section in the text – because the overall argument does not flow in ways typical of Paul's writing.
Others insist that these verses were not universal principles of political theology. Instead, Paul was addressing a very particular problem of Jewish Christians who lived in Rome, c. mid-50s.
The Roman church was ethnically split between Jewish and Gentile believers. The Jews were influenced by politics in Palestine, where a rising ride of revolutionary Jewish nationalism was occurring at the time of this letter's writing.
A large group of Jews had just returned to Rome from exile in Palestine and were, most likely, influenced by this revolutionary spirit.
They joined the Roman Christian community, which was largely Gentile and pagan in background. Thus, there was probably an emerging schism within the Roman church.
And, with Nero now on the throne, the LAST thing Christians in Rome could afford was a split. They needed to be unified to face down imperial pressure and persecution (not to mention Nero's newly imposed excessive taxation).
Thus, Paul was writing with a pastoral and ecclesiastical concern: church unity.
Paul's plea to be subject to governing authorities must be understood in this context — he wanted to contain an emerging radical Jewish nationalism that could have undone the fragile unity of a community under threat.
In essence, he says that Jewish nationalist Christians should accept the rule of the Empire in order to prevent another expulsion from Rome.
Paul knows Rome stinks. He knows it is a brutal, unjust, horrible empire. It murdered Jesus for pity's sake. Most Paul's works are subtle or not-so-subtle subversions of Rome.
He sometimes seems to argue for submission on occasion — mostly as a way of protecting the safety and wellbeing of the church.
He freaking hates Rome.
If a political authority usurps this verse to enforce obedience, it is an abominable misuse of the Bible. It isn't an instruction for citizens. It is a specific teaching for a particular problem in early Christianity-of the potential for nationalism to override Christian love.
Romans 13:1-7 is Paul the Pragmatist at work, not Paul the Universal Theologian.