You are currently browsing the category archive for the 'racism' category.
A sermon preached at Niles Discovery Church, Fremont, California,
on Sunday, September 24, 2017, by the Rev. Jeffrey Spencer.
Scripture:  Matthew 20:1-16
Copyright © 2017 by Jeffrey S. Spencer
Back in 2015, the CEO of a relatively small (70 or so employees) tech company in Seattle announced that he was going to change his pay and the base salary for all the employees at the company.  He was going to take a 90% pay cut and he was raising the base salary for employees to $70,000 per year.[1]  Show of hands: How many of you remember this?  At the time, I remember it being met with a variety of responses.  Some people say the CEO, Dan Price, as a working class-hero.  Other people thought he was nuts and that this would bankrupt the company.
The reason he made this move, he said, was that he had read a study that claimed people were happiest when they had an annual income of $70,000.  So, he figured, why not help his employees be happy?  One result was that the company lost some clients.  There were clients who thought that Gravity Payments would have to raise their prices to pay these increased salaries, even though Price's salary decrease covered them.  Another result was that they gained clients, enough clients that Gravity Payments had to go on a hiring spree.[2]
I suspect the biggest immediate challenge Gravity Payments faced was the loss of two of their "rock star" employees (as one report labeled them) – and there may have been more defections in the intervening two years.  These first two employees to leave "reportedly thought it was unfair that other employees (those making less than $70,000) were getting big raises, while not necessarily contributing as much to the company's success."[3]  Does that remind you of any scripture you've heard or read lately?
I wonder if Americans are more disturbed by today's gospel lesson than people from other cultures.  We like to think that our nation, our culture, our economy is a meritocracy, that people's ability to earn money and climb the social, political, and economic ladder is based on their skills and hard work.  And two years ago, with over half of American households earning on the order of $54,000 or less per year,[4]  Price's new minimum wage at his company called that notion of a meritocracy into question.  Just as an aside, it turns out that the median household income in Seattle when Price made this decision was right around $70,000.[5]  Still, this kind of generosity for the sake of happiness does challenge the notion that we live in a meritocracy.
I don't think any of Jesus' disciples, or anyone else that might have heard this parable originally would have thought that they lived in a meritocracy.  In the Empire of Rome, the family you were born into made a huge difference in how you lived.  Nonetheless, fair is fair, and if I work all day (for 12 hours) out in the vineyards under a scorching sun and some bum works only one hour, from 5:00 to 6:00, I expect to be paid more than that bum.  12 times more, in fact.
This may be one of the reasons this parable has historically been interpreted to be about salvation and heaven.  In this interpretation, treating the parable as an allegory, "the owner of the vineyard is God; the reward for the laborers, the denarius, is salvation; the first hired are God's first people, the Jews; the last hired, the Gentiles or recent converts.  A generous God gives to the latecomers the same free, gift of salvation that God gives to the first faithful."[6]  This interpretation goes back at least as far as the 4th century.  And after all, the parable does start out, "The kingdom of heaven is like …"
But remember, Matthew is writing to Jewish followers of Jesus, so when Luke and Mark would say, "The kingdom of God," Matthew says, "The kingdom of heaven."  In Jewish culture, one does not mention God by name.  And remember, too, that the word that gets translated here as "kingdom," is the same word that is used to describe the Empire of Rome.  So maybe it is better to translate these gospel phrases as "the empire of God" and "the empire of Heaven."
Jesus is saying, "You know what the empire of Rome is like.  Let me tell you about the empire of God."
So, what was Jesus saying about the empire of God?  This is what I hear.
First thing in the morning, a landowner goes out to hire some day laborers to work in his vineyard.  This is a strange act, a countercultural act.  Typically, it would be the landowner's steward, the manager, the person who runs the day-to-day operations of the vineyard, the one who will pay the day laborers at the end of the story, who would go to the marketplace (or the Home Depot parking lot) to hire the day laborers.  He hires some people, agreeing to pay them the going wage, a denarius, just enough for to keep a small family fed for the day.  In other words, the families of the people in the marketplace who aren't hired probably wouldn't eat that day.  This initial group goes off to work in the vineyard.
At 9:00, the landowner is again in the marketplace and notices that there are people, day laborers, who were not hired.  He sends them to his vineyard to work, saying that he'll pay them what is right.  Well, some money is better than no money, so at least the family will have something to eat.  They head off to the vineyard.
At noon and at 3:00 (I have no idea why this landowner keeps going to the marketplace, but there he is again), he finds more people who have not found day work, and he sends them off to the vineyard to work, promising to pay them what is right.  At 5:00, the work day is almost over, and there are still people who haven't found any work.  The landowner sends them to the vineyard to work for that last hour of the day.
Finally, the day is over, and it's time to pay the workers.  For some reason (and maybe it's just to make the storytelling work), the landowner decides that the people who were hired last should be paid first.  And the landowner has his steward, his manager pay everybody for a full day's work, even though some of them only worked for an hour.  Like I said earlier, if I was one of the people who had worked all day, when I saw the guys who only worked one hour get a full day's wage, I would be thinking, "Ka-ching! I'm going to get 12 days' worth of wages for just one day's work."  And I'd be pretty ticked off that I only got one day's wage, as had been previously agreed.
But I think what Jesus is saying is, in the empire of God, everyone gets enough so they and their families can eat.  When we pray, "Give us this day our daily bread," we're praying that we, all of us, those who work hard and those who only show up for the last hour, get enough to eat each day.
This notion that in the empire of God, everyone will have enough is the moral underpinning for my support of the New Poor Peoples Campaign.  50 years ago this December, the Rev. Dr. Martin Luther King, Jr., "announced the plan to bring together poor people from across the country for a new march on Washington.  This march was to demand better jobs, better homes, better education – better lives than the ones they were living.  [The] Rev. Dr. Ralph Abernathy explained that the intention of the Poor People's Campaign of 1968 was to 'dramatize the plight of America's poor of all races and make very clear that they are sick and tired of waiting for a better life.'"[7]
Throughout the many speeches and sermons of the last year of his life, Dr. King described both the unjust economic conditions facing millions of people worldwide and the vision of poor people coming together to transform society.  He realized that if the poor of the United States organized, if they came together in direct actions, they could awaken the conscience of the nation, "changing the terms of how poverty is understood and dispelling the myths and stereotypes that uphold the mass complacency and leave the root causes of poverty intact.  He described this force as a multi-racial 'nonviolent army of the poor, a freedom church of the poor.'"[8]
Unfortunately, "the assassinations of Dr. King and Senator Robert Kennedy, a key proponent of the Campaign and Presidential candidate, only served to cripple the Campaign and greatly limit its impact.  King emphasized the need for poor whites, Blacks, Latinos, Asians, and Native Americans to unite.  He asserted that the Poor People's Campaign would only be successful if the poor could come together across all the obstacles and barriers set up to divide us and if they could overcome the attention and resources being diverted because of the US engagement in the Vietnam War."[9]
It has been 50 years since the first Poor People's Campaign was being organized and the problems of poverty and the causes of poverty have not gone away.  That is why Disciples of Christ pastor and moral leader the Rev. Dr. William Barber, II, is calling for a new Poor People's Campaign.  I got to hear his call at General Synod this summer.[10]  Let me quote him.
"[The African American church does] not know how to preach without engaging the powers in the public square.  Whenever I open the Scriptures, I read about a God who hears the cry of the suffering and stands on the side of the oppressed for justice.
"As I have prayed and read the Scriptures this year, I hear a resounding call to the very soul of this nation:  We need a new Poor People's Campaign for a Moral Revival in America.…
"Fifty years ago, Dr. Martin Luther King called for a 'revolution of values' in America, inviting people who had been divided to stand together against the 'triplets of evil' – militarism, racism, and economic injustice – to insist that people need not die from poverty in the richest nation to ever exist.  Poor people in communities across America – black, white, brown and Native – responded by building a Poor People's Campaign that would demand a Marshall Plan for America's poor.…
"The fights for racial and economic equality are as inseparable today as they were half a century ago.  Make no mistake about it:  We face a crisis in America.  The twin forces of white supremacy and unchecked corporate greed have gained newfound power and influence, both in statehouses across this nation and at the highest levels of our federal government.  Sixty-four million Americans make less than a living wage, while millions of children and adults continue to live without access to healthcare, even as extremist[s] … in Congress threaten to strip access away from millions more.  As our social fabric is stretched thin by widening income inequality, politicians criminalize the poor, fan the flames of racism and xenophobia to divide the poor, and steal from the poor to give tax breaks to our richest neighbors and budget increases to a bloated military.…
"At such a time as this, we need a new Poor People's Campaign for Moral Revival to help us become the nation we've not yet been.…
"Throughout America's history – from abolition, to women's suffrage, to labor and civil rights – real social change has come when impacted people have joined hands with allies of good will to stand together against injustice.  These movements did not simply stand against partisan foes.  They stood for the deep moral center of our Constitutional and faith traditions.  Those deep wells sustained poor and impacted people who knew in their bones both that power concedes nothing without a fight and that, in the end, love is the greatest power to sustain a fight for what is right.
"This moment requires us to push into the national consciousness a deep moral analysis that is rooted in an agenda to combat systemic poverty and racism, war mongering, economic injustice, voter suppression, and other attacks on the most vulnerable.  We need a long term, sustained movement led by the people who are directly impacted by extremism."[11]
So now a New Poor People's Campaign is being organized.  We are now a few months in to the launch of the Campaign.  The launch will continue through next summer and will focus on highly publicized civil disobedience and direct action over a 6-week period in at least 25 states and the District of Columbia during the Spring of 2018.  The Campaign will force a serious national examination of the enmeshed evils of systemic racism, poverty, militarism and environmental devastation while strengthening and connecting informed and committed grassroots leadership in every state, increasing their power to continue this fight long after June 2018.
I have already committed to find ways to be part of this campaign.  I must do it because it is the work of the empire of God.  I invite you to join in this New Poor People's Campaign, too.
Amen.
[1] Sam Becker, "The $70,000 Minimum Wage Experiment Reveals a Dark Truth," CheatSheet, https://www.cheatsheet.com/money-career/the-70000-minimum-wage-experiment-reveals-a-dark-truth.html (Posted 26 January 2017; apparently updated; accessed 23 September 2017).
[2] Ibid.
[3] Ibid.
[4] Matthew Frankel, "Here's the average American household income: How do you compare?" USA Today, https://www.usatoday.com/story/money/personalfinance/2016/11/24/average-american-household-income/93002252/ (posted 24 November 2016; accessed 23 September 2017).
[5] Gene Balk, "$80,000 median: Income gain in Seattle far outpaces other cities," The Seattle Times, (posted 15 September 2016; accessed 23 September 2017).
[6] Lowell Grisham, "The Parable of the Laborers in the Vineyard," Lowell's Sermons, http://lowellsermons.blogspot.com/2011/09/parable-of-laborers-in-vineyard.html (posted 17 September 2017; accessed 23 September 2017).
[7] "Dr. King's Vision: The Poor People's Campaign of 1967-68," Poor People's Campaign, https://poorpeoplescampaign.org/poor-peoples-campaign-1968/ (accessed 23 September 2017).
[8] Ibid.
[9] Ibid.
[10] I am amused that it was at the United Church of Christ's General Synod that I hear Rev. Barber's call to the New Poor People's Campaign, rather than at the Disciples of Christ's General Assembly the following week.
[11] William J. Barber II, "Rev. Barber: America needs a new Poor People's Campaign," ThinkProgress, https://thinkprogress.org/rev-barber-why-america-needs-a-new-poor-peoples-campaign-dd406d515193/ (posted 15 May 2017; accessed 23 September 2017).
A sermon preached at Niles Discovery Church, Fremont, California,
on Sunday, September 17, 2017, by the Rev. Jeffrey Spencer.
Scriptures:  Luke 4:16-20 and Micah 6:1-8
Copyright © 2017 by Jeffrey S. Spencer
I spent some time last week trying to remember what was going on in the world in 1980 and 1981.  I remember that there was fighting in El Salvador and Nicaragua between rival political groups.  The Soviet Union had invaded and was fighting a war in Afghanistan.  The Iran Hostage Crisis was unfolding through all of 1980, ending as Ronald Reagan was sworn in as President of the United States in January of '81.  That was the first presidential election I voted in.
I did a little hunting online to see what else was going on.  Though Israel entered into a peace agreement with Egypt in 1978, in 1980 and '81, Israel was skirmishing with its neighbors (particularly with Lebanon, and a notable air raid in Iraq).  I forgot that the Iran/Iraq War started in 1980, lasting through that decade.  This was also when the Solidarity movement in Poland started – and was met with Martial Law being declared.  And in 1981, Anwar Sadat was assassinated, showing how high the cost of peacemaking can actually be.
I've been thinking about this because in 1981, the United Nations General Assembly unanimously adopted a resolution establishing September 21 as a day devoted to "commemorating and strengthening the ideals of peace both within and among all nations and peoples."[1]  The theme for this year's peace day is "Together for Peace."
United Church of Christ recognizes the Sunday preceding September 21 as "Just Peace Sunday."  So today is Just Peace Sunday.  The term, "Just Peace," goes back in the United Church of Christ to 1985.  That is the year when the 15th General Synod of the UCC adopted the "Just Peace pronouncement."  This pronouncement "articulated for the first time a UCC position on war and peace that is distinct from other historic Christian approaches, namely the theories and practices of Crusade, Pacifism, and Just War."[2]
While it is unlikely that the early church was officially pacifist, a rejection of violence runs deep in Christian theology of the first four centuries.  Once Christianity became the official religion of the Roman Empire, this pacifist stream seems to go largely underground.  By the eleventh century, Christianity had become a Eurocentric and warrior religion, launching crusades to conquer the "Holy Lands."
Around the same time the Crusades ended, Thomas Aquinas laid out the beginnings of what became the Just War doctrine or Just War theory.  It has two parts, two sets of criteria.  The first establishes the right to go to war; the second establishes right conduct within a war.  This doctrine has held sway in the West for almost a thousand years, influencing everything from the Geneva Conventions to recent Presidents' justifications of going to war.
But the Just War doctrine is not the only Christian response to war.  By the sixteenth century, with the beginnings of the Protestant Reformation, the pacifist stream again surfaced.  It's most famous advocate from that time is probably Menno Simons.  He held that one could either follow Jesus, the Prince of Peace, or one could follow the Prince of Strife.  Several denominations birthed out of the Reformation followed this path, and they are often known as "peace churches."  They include the Church of the Brethren, the Quakers, the Mennonites, and the Amish.
In 1981, the same year that the United Nations established the International Day of Peace, a youth delegate to the United Church of Christ's General Synod 13 brought a resolution calling on the UCC to become a "peace church."  This resolution would have led the UCC to identify with the pacifist tradition in Christianity, rather than the Just War tradition.  Over the next four years, as the denomination wrestled with this call, a new theory was born.  Rather than focusing on what makes a war just, it focused on what makes a peace just.  And in 1985, the UCC affirmed a pronouncement "Affirming the United Church of Christ to be a Just Peace Church," the first Christian denomination to do so.
"Just Peace was defined in the pronouncement as the 'interrelation of friendship, justice, and common security from violence' and was grounded … in the biblical concerts of covenant and shalom.  Just Peace offer[s] a holistic view of working at the intersection of peace and justice, acknowledging the connections between violence and systemic issues like environmental degradation, racism, economic disparity, homophobia, and the loss of civil and human rights.…  [T]he pronouncement offer[s] with prophetic conviction the vision that 'war can and must be eliminated' and the shared hope that 'peace is possible.'"[3]
Just as in the United Church of Christ and the Christian Church (Disciples of Christ), churches can officially become "Open and Affirming Congregations" by participating in certain study and by taking certain actions to welcome LGBTQ+ people, and just as in the Disciples of Christ, churches can officially become "Green Chalice Congregations" by participating in certain study and by taking certain actions to decrease the church's environmental impact, the UCC recognizes individual churches as "Just Peace congregations" when they participate in certain study and by take certain actions.  We could do this.  We could become a Just Peace congregation.
But you may ask, "Why?  Why would we want to become a Just Peace congregation?"  To be honest, we might not.  If we actually engage the discussion, if we actually do the study and let it call us to action, we might not like where it takes us.  Corey Fields writes, "[P]eople get trolled, families split apart, and pastors get fired when you start asking how we can take Jesus seriously.  Jesus is fine as a name, but if you create an encounter between Jesus and the personal lives or politics of Christians, you might have trouble.
"You can read Jesus' words declaring blessed the 'peacemakers,' 'the meek,' and 'the merciful' (Matt. 5:3-10), and you might get nods of approval, but if you start talking about actually being merciful towards the desperate or peaceful towards the violent, you might be called foolish. …
"You can quote Jesus' approach to our material possessions as 'treasures on earth where moths and vermin destroy' (Matt. 6:19-20), or tell the story of the rich man being told to sell all he has (Mark 10:17-22).  You can get a wink and a smile as you read Jesus saying that it's 'easier for the camel to go through the eye of a needle' (Luke 18:25).  But start talking about actual economic equity, and you might be called a communist.
"Surrounded by glimmering Christmas lights and angelic choruses, we read the story of a young Jesus' family having to flee a violent ruler (Matt. 2:13-18).  But bring up that this made Jesus' family refugees and ask how this should inform our approach to the millions in similar situations today, and you might be told to get your politics out of church.
"You can read the passage where Jesus read from the prophet Isaiah in the temple (Luke 4:18-19) [that's today's gospel lesson], saying that fulfilled in Him is God's mission to 'proclaim good news to the poor … freedom for the prisoners, recovery of sight for the blind, to set the oppressed free, to proclaim the year of the Lord's favor.'  You're fine as long as you understand these words in a spiritualized, abstract way ([even though] Isaiah didn't).  But beware if you start talking about how to seek actual freedom and redemption for the imprisoned, or if you start trying to define who is actually 'oppressed' and how to actually set them free.  (And have you ever looked into what 'the year of the Lord's favor' refers to?)"[4]
Too often we want, as white author Wilbur Rees suggests, only $3 worth of God:[5]
I would like to buy $3 worth of God, please.
Not enough to explode my soul or disturb my sleep,
but just enough to equal a cup of warm milk
or a snooze in the sunshine.
I don't want enough of God to make me love a black man
or pick beets with a migrant.
I want ecstasy, not transformation.
I want warmth of the womb, not a new birth.
I want a pound of the Eternal in a paper sack.
I would like to buy $3 worth of God, please.
But if we engage with a Just Peace study as part of determining if we want to become a Just Peace congregation, but may end up with a lot more than $3 worth of God.  We may end up with enough to transform our lives.
Too often people just jump to verse 8 when they read Micah 6:1-8.  When you do that, you miss the set up.  It's a lawsuit.  Israel has been served with papers by none other than Yahweh.  It's time for Israel to plead their case.  The case against Israel is that they have failed to keep covenant with God.  God, on the other hand, has kept covenant with Israel.  So how are they going to respond?
Israel's response is to get in deep with the sacrificial Temple system.  Perhaps burnt offerings of calves a year old would be an appropriate act of contrition.  Or maybe God deserves more: thousands of rams.  Or tens of thousands of rivers of oil.  Or maybe even our firstborn.  Maybe we need to offer up our children on the altar of sacrifice as we seem to do so easily on the altar of war.
Only, that's not what God wants.  God has shown us mortals what is good and what God requires:  That we do justice, that we love kindness, and that we walk humbly with God.
If Niles Discovery Church were to be served with papers, if God were to bring a case before the mountains and the foundations of the earth against us, what would the charge be?  That we have only bought $3 worth of God when God wants to give us everything?  That, while we are doing a good job at downstream social justice work, we have failed to do enough upstream social justice work?  That we are great at pulling the children out of the river and caring for them, but we have failed to go upstream and find out why the children keep ending up in the river in the first place?
"Micah 6:8 teaches us 'to do justice.  To love mercy.  And to walk humbly with your God' – these are active, not passive, pursuits.  We are enjoined to seek and create the change that our world so desperately needs.
"For Americans [who are Christians], this means the protection and promotion of voting rights; it means an honest reckoning with the school-to-prison pipeline and a reversal of the choices that have led to unprecedented mass incarceration; it means deconstructing the structural inequities that create educational disadvantages, early mortality, and generational poverty."[6]  It means addressing the climate crisis with action that is as radical as ending slavery was in the 19th century.
As our anthem sang out, God has work for us to do.
Amen.
[1] "About," U.N. International Day of Peace, http://internationaldayofpeace.org/about/ (accessed 16 September 2017).
[2] United Church of Christ, Just Peace Church Handbook (Cleveland: United Church of Christ, 2015), 3.
[3] Ibid.
[4] Corey Fields, "Be careful how close you let Jesus get to real life," Baptist News Global, https://baptistnews.com/article/careful-close-let-jesus-get-real-life/#.Wb3UK63MyH0 (posted 30 August 2017; accessed 12 September 2017).
[5] Quoted several places online, including Ibid.
[6] Rabbi Jonah Dov Pesner and Rev. Dr. William J. Barber II, "Reverend and rabbi: Removing symbols of racism isn't enough, we need policy action," The Washington Post, https://www.washingtonpost.com/news/acts-of-faith/wp/2017/09/05/reverend-and-rabbi-removing-symbols-of-racism-isnt-enough-we-need-policy-action/?utm_term=.26ae01efdc21 (posted 5 September 2017; accessed 12 September 2017).
[Updated: 3 Sept. 2o17]
In the final days of August, the self-titled "Council on Biblical Manhood and Womanhood" released their "Nashville Statement," reiterating their belief that marriage should be between a man and a woman, condemning lesbian, gay, and bisexual people, and denying the reality of gender variance beyond the male/female binary. This "manifesto" is composed of 14 beliefs, rejects the idea that otherwise faithful Christians should agree to disagree on gay, lesbian and transgender issues. The leaders refer to this mentality as "moral indifference."
Author, historian, and theologian Diana Butler Bass tweeted a thread on some history behind the Nashville Statement. I encourage you to read the whole thing. She points out that the Council on Biblical Manhood and Womanhood was stated in 1987 by men in response to the formation of two women's organizations within Evangelical Christianity that embraced to one degree or another equality. She tweets, "For the last 30 years, feminism and LBGT issues have roiled in evangelical circles w/o [without] a clear consensus on theology. But opposition to one has generally resulted in opposition to the other.  For the biblical hermeneutic [the lens through which one views scripture when doing theology] behind both is the same." This biblical hermeneutic that sees women and LGBTQ+ people as second class has become the predominant one within Evangelical Christianity.
I have read some very strongly worded renunciations of the "Nashville Statement. I particularly like John Pavlovitz's somewhat snarky "translation" of the Nashville Statement in which he removes "the sanctified verbiage."
One comment really struck me was posted on Facebook by Travis Ables and quoted by my Facebook friend Mike Morrell. It says in part, "Fascinating that in the time we're living in, evangelical theologians chose to double down on bigotry in a statement no one was asking for. They could have addressed Trumpism, racism, and fascism. They could have shelved their agenda and released a call to action for victims of natural disasters. They could have issued a soul-searching plea to reexamine the idolatry of nationalism in the white church. They could have issued anathemas against the apostate religious leaders who still stand in support of the president after Charlottesville. In fact, addressing these issues would have been the only way to say something with any integrity or meaning, a chance to show that the church might still give a damn about the agonies our country is going through."
The simple fact of the matter is that the Nashville Statement is bad theology. As Vanderbilt Divinity School Dean Emilie M. Townes put it, "The Nashville Statement skips past the depth of God's expansive love and cloaks itself in an arrogant and fearful Christianity that insists that this is the will of God. Not true. Not prophetic. Not biblical." If you're interested in a deconstruction of the Nashville Statement pointing out it's bad theology, I refer you to this post by Chuck McKnight.
In response, several groups have issued statements with better theology and that lift up God's radically inclusive love. Christians United has issued a statement using the same format at the "Nashville Statement" of affirmations and denials that I have signed. While I'm not fully comfortable with the traditional notion of the "fallenness of humanity," that seems a minor quibble when statements such as this need vast numbers of Christians signing them. The Disciples LGBTQ+ Alliance also supports the Christians United statement.
Another statement I've signed is the "Connecticut Statement." It uses the same format and I am much more comfortable with its theology.
So, what can you do? Well, if you're a Christian, here are just a couple options:
Sign the United Church of Christ's Open and Affirming Coalition's

petition

, "The 'Nashville Statement' Is an Affront to Our Values as Christians."

Sign onto the Christians United

statement

.

Sign onto the

Connecticut Statement

.

And most importantly, post something in your social media networks that shows your support as a Christian of LGBTQ+ people. Do this regularly.
A sermon preached at Niles Discovery Church, Fremont, California,
on Sunday, August 13, 2017, by the Rev. Jeffrey Spencer.
Scriptures:  1 Kings 19:9-15a and Matthew 14:22-33
Copyright © 2017 by Jeffrey S. Spencer
Before I get into my sermon, I need to say some things about what has transpired over the past 40 hours in Charlottesville, Virginia.  As you know, a group of at least a thousand white supremacists, neo-Nazis, and Klu Klux Klanners gathered there, along with five to six thousand counter-protestors.[1]  It did not take long for things to turn violent, but then the mere rallying of white nationalists is in and of itself violent for people of color.  According to the LA Times, the violence started within the white supremacist rally.[2]  The violence peaked when a car was driven at high speed into a crowd of counter-protestors, apparently on purpose by a white supremacist,[3] killing one and injuring many others.
I suspect that the vast majority of the white supremacists gathered in Charlottesville consider themselves to be Christians.  But "supremacy" is the precise opposite of Jesus' message.  Jesus calls us to love one another – even our enemies – and to place others' needs before our own, even to die for one another.  The idea of 'supremacy' is absurd to Jesus.  Racism goes against everything that Jesus taught.  It promotes hatred, not love; anger, not compassion; vengeance, not mercy.  It is a sin.
"So," as Father James Martin put it, "'Christian white supremacist' is an oxymoron.  Every time you shout 'White Power!' you might as well be shouting 'Crucify him!'  And any time you lift your hand in a Nazi salute, you might as well be lifting your hand to nail Jesus to the Cross.  And lest you miss the point, your Savior is Jewish."[4]
Now, I don't think there are any who disagree with what I've said.  There may be some who are uncomfortable with the tone or the framing, but I'd be very surprised if any of you disagree with the substance.  So, why did I say it?  Because I needed to.  Week after week, I get up here in this pulpit to preach the gospel of Jesus and when something is happening in the world that violates the gospel, I need to say so.  To be silent is insufficient.  White silence is violence.  To be silent is to offer my consent.  And I do not consent to racism.
The events of the week, and especially of the last day and a half have left me wondering what else to say to you.  I usually have a good idea of where my sermon is going by Tuesday.  I typically have the main points figured out by Wednesday or Thursday.  All that changed for me yesterday as new from Charlottesville, Virginia – that had started showing up in the Twitter feed the night before – was reported on NPR and I started reading more online.  Yesterday afternoon, I pushed the work I had done on my sermon aside and started over.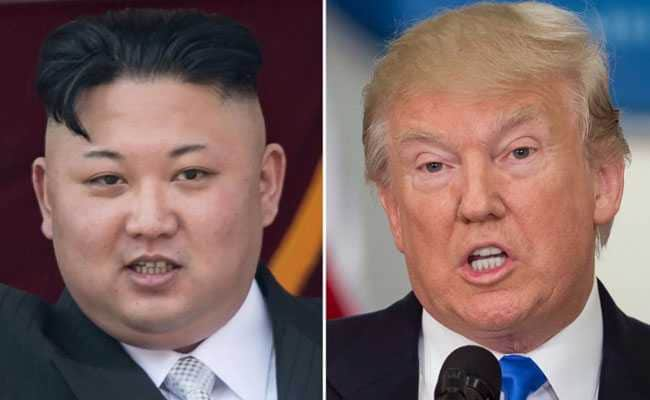 And it wasn't just Charlottesville.  The news of the dangerous posturing of the President of the United States and the ruler of North Korea tilled the soils of my heart and left me feeling a low-grade anxiety.  I can't help but wonder about how those of you here and throughout our country – throughout our world – who deal with chronic conditions of anxiety and/or depression and/or post-traumatic stress are coping.  I pray that you are doing the self-care that you need and I hope that the rest of this sermon may even be a balm in some small way for you as writing it has been for me.
As I went back to the texts yesterday, I found some comfort in the reading from 1 Kings and the verses that come before it.  Elijah is depressed.  "Elijah has come to the wilderness to die, certain that he is the only faithful one left in Israel.  His orchestration of the upstaging of Baal – when, quite against the odds, the fire of the Lord consumed Elijah's water-soaked altar – caught the attention of Queen Jezebel, never one to suffer humiliation gladly.  Now he has a price on his head.  Exhausted, despondent, and somewhat resentful over this turn of events, Elijah sits 'under a solitary broom tree' and [turns to God in prayer and] asks to die (1 Kings 19:4)."[5]
Talbot Davis calls Elijah's prayer "the worst prayer in the Bible."  "[Elijah's] trauma piles up, the weight becomes unbearable, and Elijah wants to end it all.  And although it is the worst prayer in the Bible, I'm really glad it's here.  Because I know some of you have prayed it.  Or [maybe, even now,] you are praying it."[6]  When hope is gone, when madness seems to surround you, when the pain is relentless, it can seem like there is only one prayer to pray, "Take my life.  Do it now.  Instantly.  Painlessly.  Fix it, take it, do it.  I'm tired of being responsible for it."[7]
That is certainly where Elijah was.  But listen to God's response.  "All at once an angel touched [Elijah] and said, 'Get up and eat.'  [Elijah] looked around, and there by his head was some bread baked over hot coals, and a jar of water.  He ate and drank and then lay down again" (1 Kings 19:5b-6).  "And in case you missed it the first time, the same thing happens in 19:7-8a:  'The angel of the Lord came back a second time and touched [Elijah] and said, "Get up and eat, for the journey is too much for you."  So he got up and ate and drank.'
"And the repetition is the key.  The answer to this painfully large prayer is massively small:  bread, water, and a bed.  Elijah wants a snap answer, a quick fix, and God grants the start of a slow process – bread, water, bed.  [It is] As if recovering hope can never be a matter of great leaps, but always involves small steps."[8]
Davis points out that God puts a burden on Elijah.  It's not a big burden.  It's a manageable burden, but it's on Elijah.  "God sent the provision but Elijah has to act on it to receive it.  It's not like the [angel] put an IV line in and Elijah will receive nourishment whether he wants it or not.  He had to act.  He had to own.  He wanted to be totally passive – wanted God to do something instantaneous for him.  Either kill him or make him all better in a snap.  But instead God gives a task, a massively small task:  Get up and eat.  I'm sending bread, water and a bed but you've gotta get up and take advantage of what I'm providing."[9]
So, here's my takeaway from this exchange (and I realize I haven't gotten to the reading yet, but bear with me):  God won't do for you want God wants to do with you.
Well, Elijah does get up and eats, and wanders the hills until he gets to Mount Horeb.  And he finds a cave there and spends the night.  And the word of Yahweh comes to him saying, "What are you doing here, Elijah?"
Elijah says (and I'm paraphrasing here), "I've been faithful, but look at what they're trying to do to me.  They're trying to kill me!"
God does not say, "Dude, you were just asking me to kill you," which I think is awfully nice of God.  Instead, God says, "Time for an object lesson.  Get out of the cave and stand on the mountain."  Then there is a mighty wind, and an earthquake, and great fire.  Surely Elijah recognized these signs, just as Moses had when he was on the mountain.  "But this time, God is not in any of them.  God has changed languages – speaking now in the 'sound of sheer silence.'"[10]
It is in the silence that Elijah realizes the presence of Yahweh.  In is in that profound stillness that Elijah realizes he is in the presence of God.  And he goes and stands at the entrance of the cave.  The voice comes to him again:  "What are you doing here, Elijah?"
"I have been faithful, but the people of Israel have not.  I really think I'm the only faithful one left, and they are coming to hunt me down."
And God says, "You're not done.  I've got more for you to do.  Get going."
And here's take away number 2:  Even when we're at our lowest, God has work for us to do.
If you were here last week, you'll remember that the reason Jesus went off into the wilderness was because King Herod had executed John the Baptist.  The principalities and powers of his day was doing their best to silence God's truth and so they killed John.  Jesus, another proclaimer of God's truth, knew he could be next and he went off to do a little self-care.  He went off to pray.  It didn't happen.  The crowd followed him.  He fed them.  Jesus ordered the disciples to get in a boat and go away.  Then he dispersed the crowd.  And Jesus finally got some time to himself to pray.
The night falls and the boat is out there on the lake when a storm kicks up.  Waves batter the boat and even the wind is against them.
Even the wind is against them.  When things are bad, it really does seem like things can pile on.
In the midst of all this, Jesus comes to them, walking on the water.  Laurel Dykstra notes that the disciples' fear and Jesus' response is striking in this passage.  "Although the boat is battered by waves and wind, the disciples are not 'troubled' (tarasso in Greek) until they see Jesus (Matthew 14:26).  Certainly they are afraid to see someone walking on water, but the only other place in Matthew this word appears is when Herod learns that Jesus is born (Matthew 2:3)."[11]  It seems to me that Jesus showing up in turbulent times is not necessarily comforting.  In fact, for those of us who would follow him – and even for those who oppose him – Jesus showing up can be upsetting, even troubling.
And then there's what Jesus does.  Jesus doesn't respond to the troubled disciples by stilling the storm.  Instead, he just says, "Take heart, it is I; do not be afraid" (Matthew 14:27).  Dykstra points out that this echoes what the Israelites are told when they are backed up against the Red Sea and the Egyptian army is closing in on them. "Do not be afraid.  Stand firm," Moses tells them (Exodus 14:13).[12]
"Do not be afraid."  These words are so common to the biblical narrative that we almost don't hear them.  The Israelites are told, "Do not be afraid," as they are backed up against the sea.  Mary, Joseph, Zechariah, and the shepherds in the fields are all told, "Do not be afraid" leading up to and at the birth of Jesus.  In Luke's gospel, those words are part of Jesus' invitation to Peter to become a follower.  In a couple chapters from where we are today in Matthew's gospel, Jesus will speak these words to the disciples who are with him at the Transfiguration.  And at the resurrection, the first thing the angel tells the women who come to the tomb is, "Do not be afraid."
But of course I'm afraid, Jesus.  Have you been listening to what Kim Jong-un and Donald Trump have been saying this past week?  Have you heard the hate being spewed by the racist, neo-Nazis, Ku Klux Klanners in Virginia this weekend?  Of course I'm afraid.
But it's not just that, Jesus.  I know that when you show up, you're going to lay claim to me and ask me to do something risky.  Of course I'm afraid.
When Peter stepped out of the boat to walk toward you, of course he floundered – and not just because he took his eyes off you.  He floundered because he became afraid.  And, quite frankly, that fear was justified.  "It's a storm, for heaven's sake, raging powerfully enough to sink the boat, let alone drown a single person.  He has, in other words, perfectly good reason to be afraid."[13]  And so do I and so do the rest of the people here today.
Of course we have reason to be afraid.  "Whether it's a fear of the return of illness, of the stability of a fragile relationship, of loneliness after loss, of not being accepted by those we esteem, of whether we'll fare well in a new chapter in our lives,… of the direction of our country"[14] – you name it, there is a lot in our lives that gives us reason to be afraid.
So, of course Jesus needs to tell us, "Do not be afraid."  Fear is debilitating.  "It sneaks up on us, paralyzes us, and makes it difficult to move forward at all, let alone with confidence.  Fear, in short, is one of the primary things that robs the children of God of the abundant life God intends for us …"[15]  I agree with David Lose:  When Jesus says to Peter, "You of little faith, why did you doubt?" I think it's more of a lament than a rebuke.
"In response to Peter's fear, however, Jesus doesn't simply urge him to [have] courage [nor does he] instruct Peter to keep his eyes on him.  Rather, when Peter begins to sink, Jesus reaches out and grabs him, saving him from drowning and restoring him to his vocation as disciple.  And so also with us!  Jesus will not let us go.  Jesus is with us.  Jesus will not give up on us.  Jesus will grab hold of us when we falter and restore us to where we can be of service.
"This the promise at the heart of this story, all of Matthew's Gospel, and indeed of our faith:  that God will never give up, that God is with us and for us, that God, in the end, will do what we cannot.  And this promise is the one thing I know of that helps us cope with and transcend fear.  Transcend, not defeat.  Fear is a part of our lives, and we should take care that being fearful is not equated with faithlessness.  Courage, after all, isn't the absence of fear but the ability to take our stand and do what needs to be done even when we're afraid."[16]
So, in the face of the news, let me say this to you – and to me:  Do not be afraid.
Amen.
[1] Connie Larkman, "Charlottesville state of emergency ends 'Unite the Right' rally," United Church of Christ, http://www.ucc.org/news_charlottesville_state_of_emergency_ends_unite_the_right_rally_08122017 (posted and accessed 12 August 2017).
[2] Matt Pearce, Robert Armengol, David S. Cloud, "Three dead, dozens hurt after Virginia white nationalist rally is dispersed; Trump blames 'many sides,'" Los Angeles Times, http://www.latimes.com/nation/nationnow/la-na-charlottesville-white-nationalists-rally-20170812-story.html (posted 12 August 2017; accessed 13 August 2017).
[3] Michael Edison Hayden, Adam Kelsey, and Lucien Bruggeman, "Man charged with murder for allegedly plowing into crowd in Charlottesville following white nationalist rally," ABC News, http://abcnews.go.com/US/car-hits-crowd-protesters-white-nationalist-rally-virginia/story (posted and accessed 12 August 2017).
[4] James Martin, SJ, Facebook post https://www.facebook.com/FrJamesMartin/posts/10154669492056496 (posted and accessed 12 August 2017).
[5] Kari Jo Verhulst, "Recognizing God's Presence," Sojourners, https://sojo.net/preaching-the-word/recognizing-gods-presence-0 (accessed 12 August 2017).
[6] Talbot Davis, "How God Answers the Worst Prayer in the Bible," Ministry Matters, http://www.ministrymatters.com/all/entry/8345/how-god-answers-the-worst-prayer-in-the-bible (posted 10 August 2017; accessed 12 August 2017).
[7] Ibid.
[8] Ibid.
[9] Ibid.
[10] Verhulst, op. cit.
[11] Laurel Dykstra, "Here Comes Trouble," Sojourners, https://sojo.net/preaching-the-word/here-comes-trouble?parent=51401 (accessed 12 August 2017).
[12] Ibid.
[13] David Lose, "Pentecost 10 A: Something More," …in the Meantime, http://www.davidlose.net/2017/08/pentecost-10-a-something-more/ (posted 7 August 2017; accessed 12 August 2017).
[14] Ibid.
[15] Ibid.
[16] Ibid.
SaveSave
What follows is a lengthy report, which, honestly, I would have made shorter if I could have figured out how.
Assembly and Synod – background
Both the Christian Church (Disciples of Christ) and the United Church of Christ (which are commonly abbreviated as DOC and UCC respectively) are covenantally based; each congregation has autonomy to govern their own affairs and all the congregations live in covenant with the other congregations and expressions of the denominations. In the DOC, congregations are grouped geographically into Regions (we're part of the Christian Church in Northern California-Nevada). In the UCC, congregations are grouped geographically into Associations (we're part of the Bay Association) and the Associations are grouped geographically into Conferences (we're part of the Northern California-Nevada Conference).
Both denominations have denomination-wide ministries. In the DOC there are the National Benevolent Association (that's right, the NBA), Disciples Home Mission, the Council for Christian Unity, and the Division of Oversea Ministries/Global Ministries (to name just four of the at least fifteen General Ministries of the denomination. In the UCC there are Local Church Ministries, Justice and Witness Ministries, and Wider Church Ministries/Global Ministries (to name just three of the six National Settings of the denomination).
We are a part of the regional and general ministries of our denominations both because of our congregation's covenant to be part of the denominations and because of our financial support of these ministries through our annual budget.
I spent the first two weeks of July attending the national/international gatherings of our two denominations. For the UCC, it is a national gathering because our churches are all within the USA. For the DOC, it's an international gathering because we have congregations in both Canada and the USA. There aren't very many DOC congregations in Canada so, sadly, much of the language used at the meeting tended to forget about them.
These meetings happen every two years on the odd numbered years. The UCC's gathering is called General Synod and the DOC's gathering is called General Assembly. Delegates to the UCC's General Synod are selected by Conferences; I attended General Synod as a "visitor" and got to participate in banquets, worship, and workshops, but I didn't get a voice or a vote on the resolutions that came before the Synod. Delegates to the DOC's General Assembly are potentially all the pastors in the DOC plus delegates selected by congregations (typically two per congregation). We could have sent four delegates (me, Pastor Brenda, and two church members), but I was the only person representing the congregation at General Assembly.
Synod and Assembly – themes
General Synod was held in Baltimore and happened first. The theme for General Synod was "Make Glad," based on a verse from Psalm 46. Psalm 46 is a scripture that is very meaningful to me and I will be preaching on it on August 20 when we mark the thirtieth anniversary of my ordination.
It seems to me that General Synod focuses primarily on the resolutions they consider. The whole resolution process is very involved. The resolutions typically come from Conferences or ministries in the national settings of the church. Then they are assigned to committees randomly made up of delegates from across the UCC. The committee can modify the resolution, wordsmithing it, hopefully improving it, and (in some cases) combining it with other similar resolutions that come to Synod. Once the committee has modified the resolution, it is presented to the whole Synod, where it is debated, potentially further amended, and voted on. It's quite an involved process and it means that the schedule is different every day.
There are some workshops that are offered. I attended one where the Disciple of Christ minister the Rev. Dr. William Barber, II, spoke. Actually, I'm not sure Dr. Barber knows how to give a speech; he knows how to preach. He also spoke (I mean preached) at a Gala that night. It was one of two amazing sermons I heard at Synod. Dr. Barber is helping to organize a new, nationwide Poor People's Campaign here on the fiftieth anniversary of the original Poor People's Campaign organized by the Rev. Dr. Martin Luther King, Jr. I will be preaching about this new Poor People's Campaign in September.
Another highlight of Synod was a keynote conversation with Glennon Doyle, an author and the founder of Momastery, an online community where millions of readers meet each week to experience her shameless and laugh-out-loud funny essays about faith, freedom, addiction, recovery, motherhood and serving the marginalized. To be honest, I had low expectations, but Glennon was engaging, witty, and insightful. She has a YouTube channel (https://www.youtube.com/user/glennonmelton) that you might want to check out.
General Assembly was held in Indianapolis. The theme for this General Assembly was "One" and the focus scripture was John 17:20-21, a line from the lengthy prayer Jesus prays in the Gospel of John before his arrest and crucifixion. "I ask not only on behalf of these [the disciples], but also on behalf of those who will believe in me through their word, that they may all be one. As you, Father, are in me and I am in you, may they also be in us, so that the world may believe that you have sent me." Some of you may recognize that the official motto of the UCC comes from these two verses: "That they may all be one." I was amused that it was the DOC that was focusing on this verse.
The really big thing that happened at General Assembly was the election of a new General Minister and President. Sharon Watkins completed two six-year terms so it was time for someone new. We elected Teresa "Terri" Hord Owens as the new GMP. Terri is the first African American woman to take a leadership role like this in an historically mainline church in the USA. She may even be the first African American woman to take leadership of any denomination in the USA. I think her election points to the strides the DOC has made in addressing racism within the denomination and how the General Assembly's theme, 'One,' is being lived out in the church.
Assembly has a higher emphasis on education and worship than does Synod (at least that's my experience) and maybe that's why there seem to be more visitors at Assembly. Instead of spending so much time on wordsmithing resolutions, the Assembly either says, "Yes, this is the sense of the Assembly" or "No, this isn't the sense of the Assembly" or "This needs more work before we will vote on it." This allows the Assembly to talk about the issues rather than the wording, but I still noticed a lack of voices of opposition to issues being discussed. One of the issues we discussed was how to include more voices in the discussions about the issues, both before Assembly within local churches and during Assembly. No decisions were made, but it is something that the DOC is seeking to do. And it is a reminder to me that we need to find creative ways to make sure all voices are heard when the church (in all its settings) seeks to understand God's will and call.
Synod and Assembly – Resolutions
I guess it's not surprising that similar issues came before both the Synod and the Assembly. Both gatherings adopted resolutions calling both the church and the nation to grow in our welcome of immigrants. Both bodies adopted resolutions condemning Israel for its treatment of Palestinian juveniles arrested in the occupied territories. Both bodies made amendments to their organizing documents (the Constitution and Bylaws in the case of the UCC and the Design in the case of the DOC); the amendments to the UCC's Constitution still need to be ratified by the Conferences.
Both the Synod and the Assembly adopted resolutions on climate change, though their foci were different. The Synod resolution focused on the prophetic role of the church in addressing climate change. In addition to calling on the church to continue learning about and advocating for policies that address climate change, the Assembly resolution calls for members, congregations, and ministries of the denomination to become carbon neutral by 2030 and carbon positive by 2035. This is a bold invitation and I hope we will take it seriously. I think our biggest challenge as a congregation will be figuring out how to make up for the carbon we release by burning natural gas to heat the church.
The Assembly adopted the resolution endorsed by our congregation, repudiating the Doctrine of Discovery. I spoke in favor of this resolution, telling the Assembly of your endorsement of it. The UCC had adopted a repudiation a few Synods ago. The Synod adopted a resolution on the economy that calls for a $15 per hour minimum wage.
The Synod adopted a resolution that will change the way some of our denominational ministries do fundraising. I am not yet clear on the implications of this resolution for our congregation. It will be interesting to see how it is lived out. Meanwhile, the Assembly received and commended to the congregations a study document on "Stewardship as a Spiritual Discipline," a document I hope we will engage with in the coming biennium.
Synod and Assembly – the non-meeting (the really good) stuff
While I'm always fascinated by the process of writing, (in the case of the UCC) amending, discussing, and voting on resolutions, they are not the only important thing that happens at these events for me. The most important thing for me is the sense of connection attending brings me. I am reminded how we, our congregation and each of us, are part of something bigger. I get to hear stories about what's happening at other churches, what's going well and what they're struggling with. I am reminded that we are not alone.
I also treasure the opportunity to hear great preaching. Sometimes this happens at the formal worship services. Sometimes this happens at banquets and rallies. Banquets may be too strong a word. Eating cafeteria scrambled eggs off of plastic plates (yeah, I'll be complaining about the plastic plates) at 7:00 in the morning is hard to think of as a banquet. Still, it is worth going because you never know what you'll learn. Two of the best sermons I heard were at breakfast banquets. And even when there isn't a great preacher, the banquets are interesting. They are sponsored by one or two of the ministries or special interest groups of the denominations and they are one of the best ways to network with people in the denominations who are passionate about those issues and ministries.
I got to hear the Rev. Traci Blackmon (who was elected one of the executive ministers of the UCC at Synod) preach at both gatherings. Her sermon at General Synod was built around an image that I may well use sometime in the future. Her sermon at General Assembly (at a breakfast meeting, really) is making me rethink protesting and nonviolent tactics. And as I mentioned earlier, I got to hear the Rev. Dr. William Barber, II, a few times at the meetings. Every time he spoke about a resolution being considered by the General Assembly (and I think he did three times), the whole assembly knew they had heard the word of God.
If you would like to see photos from General Synod, check out bit.ly/2uH94NR. I'm not aware of a central gathering of photos from General Assembly, but if you do a photo search on Facebook for #docweareone or search for that hashtag on Twitter, you'll find some.
SaveSave
SaveSave
Some people think my preaching is "awfully political." I think it's awfully gospel.
I don't say it's wrong to mock people with disabilities because it's political; I say it's wrong because the gospel of Jesus Christ says it's wrong.
I don't reject the notion that demeaning, groping, insulting, and assaulting women is "just how men are" because it's political; I say it's wrong because the gospel of Jesus Christ says it's wrong.
I don't demand policy changes, even risking arrest, that address climate change because it's political; I put my body on the line because the gospel of Jesus Christ says I must care for my neighbors, the poor, the vulnerable — the very people who will suffer the most because of climate change.
I don't support a free press because it's political; I support a free press because the freedom to follow Jesus is link to the freedom of speech.
I don't speak out when religious and ethnic minorities are targeted with misinformation campaigns that have dramatically increased hate crimes against them because it's political; I say it's wrong because the gospel of Jesus Christ says it's wrong.
Don't believe that the president of the United States is above the rule of law because it's political; I believe that everyone is accountable, especially our leaders, to the gospel of Jesus Christ.
I don't say it's wrong to turn away desperate refugee families, including many children, from safety (a decision that is based on misinformation and fear) because it's political; I say it's wrong because the gospel of Jesus Christ says it's wrong.
I don't call my Senators to oppose a healthcare bill that would likely increase the abortion rate and definitely leave my friends with special needs kids bankrupt and desperate because it's political; I call my Senators because the gospel of Jesus Christ tells me to care for the sick.
I don't expect the president of the United States to behave with some semblance of decorum and decency, even on Twitter, because it's political; I expect proper behavior because the gospel of Jesus Christ expect proper behavior.
I don't get angry when Christian leaders shrug off sexual assault, lying, racism, bullying, cruelty to the vulnerable, and unapologetic greed and self-aggrandizement because it's political; I say it's wrong because the gospel of Jesus Christ says it's wrong.
I don't turn over tables when Christians sing hymns in honor of this administration's ethno-nationalist agenda because it's political; I do it because the gospel of Jesus Christ says it's wrong.
Sure, it may look political to you, but it's following the Gospel of Jesus Christ to me.
---
This post was inspired by a Facebook post by Rachel Held Evens. You can read her original post at https://www.facebook.com/rachelheldevans.page/posts/10155101515379442
A sermon preached at Niles Discovery Church, Fremont, California,
on Sunday, May 21, 2017, by the Rev. Jeffrey Spencer.
Scriptures:  John 6:35-40 and John 15:1-11
Copyright © 2017 by Jeffrey S. Spencer
Of the many images for God used in the Bible, the image of bread and vine is one – perhaps the one – I can most relate to.  God as shepherd – I know someone up in Washington who has a herd of sheep, but she didn't get them until after I moved to Fremont and we've never talked about them.  God as king – Queen Elizabeth is the most prominent monarch in my mind, and she's more of a figurehead then a ruler, so that image seems a little hollow.  But God as bread and vine – that I can relate to.  Especially the bread part.
When I was a kid, there was one particular brand of bread that we bought:  Arnold's Brick Oven white bread.  The only time my mother would buy Wonder bread was if she decided to let us eat fluffernutters – which is a type of sandwich that proves I grew up in New England.  Because my mom didn't drive and we were a family of six, my mother went to the grocery store almost every day – or she sent one of us kids.  I suppose it was because I was sometimes responsible for bringing home the right brand of bread that I remember what it was.
I also remember when whole wheat bread just started getting some buzz.  My mother thought that maybe we should switch breads, but my father (I think jokingly) insisted that the reason whole wheat bread was brown is that they used the flour they had swept up from the floor.
"White bread has an interesting history.  For centuries, people have been striving to produce ever whiter flour and ever whiter loaves.  This is a story of cultural preference and symbolism, and it is also a story of technology.  According to food activist and writer Michael Pollan, 'The prestige of white flour is ancient and has several sources, some practical, others sentimental.  Whiteness has always symbolized cleanness, and … the whiteness of flour symbolized its purity.'  For centuries, white flour was hard to obtain; only the rich could afford white bread.  But in the middle of the nineteenth century, roller milling – in which millstones were replaced with metal or porcelain drums that were arranged to grind the flour more finely – made white flour inexpensive, readily available, 'and whiter than it had ever been.'  So even people of modest means began to buy porcelain-white flour and bake pretty white loaves in their ovens.
"Within a few decades, further technological innovation – developments in 'microbiology, cereal chemistry, climate control, and industrial design' – had again reshaped people's daily bread:  in 1890, 90 percent of bread eaten in the United States was made by women at home; by 1930, 90 percent of America's bread 'was baked outside the home by men in increasingly distant factories.'  In a study called White Bread: A Social History of the Store-Bought Loaf, Aaron Bobrow-Strain suggests that the appeal of 'modern bread' – industrial white bread – went beyond convenience.  People loved the 'streamline' look of company-baked bread.  When the first automatically sliced bread was sold in the United States (in the summer of 1928, in Chillicothe, Missouri), a reporter wrote, 'The housewife can well experience a thrill of pleasure when she first sees a loaf of this bread with each slice the exact counterpart of its fellows.  So near and precise are the slices, and so definitely better than anyone could possibly slice by hand with a bread knife that one realizes instantly that here is a refinement that will receive a hearty and permanent welcome.'  The guaranteed perfection of a store-bought loaf appealed to an America in love with science and captive to fantasies of scientific perfection.  The Ladies' Home Journal wrote in 1923 that in contrast to the housewife who baked by guesswork and was likely to produce the occasionally underdone or misshapen loaf, 'modern inventions have made an exact science of baking, and there is no reason whatever for failure.'
"Americans loved the bread's predictable uniformity, and they loved its whiteness.  Echoing Pollan, Bobrow-Strain argues that white bread 'had long stood as a symbol of wealth and status – and in America, racial purity,' but in the early twentieth century, Americans' preference for white flour took on still new meanings.  In an era obsessed with hygiene and sanitation the color white came to represent 'scientific control' – all those white lab coats, all those sparkling white kitchen appliances.  Physicians took to the pages of national magazines to urge families, especially immigrant families and poor families, to whitewash their walls; dark walls would camouflage dirt, but on white walls dirt would, in the words of one pundit-physician, be 'so conspicuous that shame' would 'compel … the Polacks and Hungarians' to clean.…
"So, in short, the history of the lovely white loaf may be found in American's optimistic quest for scientific perfectibility and in American's history of [racism,] shaming immigrants and shaming women."
Lauren Winner concludes, "It seems an odd genealogy for the bread that, week in and week out, Christians name as Jesus.  Jesus, who consorted with shamed women.  Jesus, who is neither orderly nor predictable.  Jesus, who, with his parents, became a migrant to Egypt when his own country turned inhospitable to him.  Jesus, who makes possible our immigration to the Kingdom of God.  Jesus, whose skin is darker than the flour we prize."[1]
Perhaps Jesus is more pumpernickel than sourdough.  Rather than the modern white loaf, perhaps Jesus is a misshapen, burnt around the edges, under-baked-in-the-middle, hand-made loaf of bread.
"In calling Himself 'the bread of life' – and not, say crème caramel or caviar – Jesus is identifying with basic food, with sustenance, with the food that, for centuries afterward, would figure in the protest efforts of poor and marginalized people.  No one holds caviar riots; people riot for bread.  So to speak of God as bread is to speak of God's most elemental provision for us.
"Especially for people who have lived with hunger, this is a powerful, palpable image.  But I admit that it is a biblical metaphor at which I sometimes find myself staring blankly.  I have never been hungry for more than thirty-five minutes, and, though I always need to be nourished, I rarely notice this need, and I rarely credit God with my nourishment (more often I either take my nourishment for granted or credit myself – my labors, which provide the money to buy the food …).  So for me (and maybe for you), the image of bread as provision can be a bit of a corrective, showing me how insensible to my dependence on God I really am.  But instructing me in my hunger is not all this image can do.  Bread is basic food, but bread nonetheless contains meanings beyond sustenance."[2]
And there is something sweet (pun intended) about imaging God not just as bread, but as toast with strawberry jam.  God as the potato bread of the grilled cheese sandwich I dip into the tomato soup on a cold, rainy, winter day.  God as the chocolate tea bread my goddaughter's mother served at my goddaughter's tea party when she was three.  God is not just provision; God is delight.  God is not just necessity; God is enjoyment.  God is not just sustenance; God is pleasure.[3]
Winner writes, "In the Middle Ages, several female mystics compare the soul in union with God to bread that soaks up – and grows engorged with – honey or mead.…  Jesus means for us to see bread as a metonym for Him, for His body, for His nearness."[4]  These sentences sent me scurrying off to a dictionary – well, to Google – to find out what a "metonym" is.  A metonym is "a word, name, or expression used as a substitute for something else with which it is closely associated.  For example, Washington is a metonym for the federal government of the US."[5]  So Jesus means for us to hear "bread" as a word that substitutes for him, for his body, for his nearness.
Winner goes on:  "The mystics' prayers would suggest that our own bodies, too, are metonymed as bread, bread that expands with Jesus when we draw close to Him."[6]  We are the bread, dipped, not into any old honey, but dipped into the honey of life.  Our lives are expanded and sweetened by our relationship with Jesus, by our union with Jesus.
"This is a reverse Communion image.  Usually, at Communion, we draw near to God by opening our hands to receive a crumb of bread."[7]  In this image, we draw near to God and find God's hand opened to us.  And we place into God's hand the crumbs of our pain, our fear, our grief, knowing they soak in God's sweetness.
"'Who will enable me to find rest in you?  Who will grant me that you come to my heart and intoxicate it, so that I forget my evils and embrace my one and only good, yourself?'  So prayed Augustine at the beginning of his Confessions.  His plea that God intoxicate his heart is a good reminder that our defining meal as Christians doesn't just include bread," but also the juice of the vine.[8]  Jesus identifies himself as the vine, God as the vinedresser, and his own blood as that which is pressed from the fruit of the vine.
Jesus wasn't the first to use this vineyard imagery.  Centuries earlier, the prophets used vine and vineyard imagery to describe life with God.  "God has brought the vines out of Egypt, cleared the ground, planted the vines, and watched over them."[9]  But the fruit these rescued vines produce is not always good.  Injustice and idolatry lead to a clearing of the vineyard, Isaiah says.  God's desire for the vineyard has always been righteousness and justice.
I think it's safe to assume that the original people for whom John wrote his gospel would have been familiar with this prophetic imagery.  "They would have known that they were the vines, and God was the vinedresser who cleared the field and tended it.…"[10]
"Usually we hear in Jesus's identification of Himself as vine a statement of our dependence on Him, and an instruction about what we need to thrive – if we abide in Jesus, we will have life; if we try to separate ourselves from Jesus, we will not.  But perhaps Jesus the true vine tells us about something beyond our reliance on God.  Perhaps the image also tells us about the perils of incarnation.  It is as if Jesus studied the Hebrew scriptures and found the most precarious depiction of humanity He could, and said, 'That is who I am:  I am allying with humanity when it is most endangered.'  When I am producing bad fruit and farthest from God's pleasure, Jesus is already in that place.  It is not alien to Him, and I am not alone."[11]
I don't want to ignore or in any way diminish the seriousness of the excessive use or abuse of alcohol or the addiction to alcohol, but I do want to return to Augustine's prayer.  "Perhaps," Winner writes, "if I receive Jesus as wine, I would know divine intoxication again.  (Would it be bearable?  Just as being drunk [on love] seems to interfere with what I think I am supposed to do in a given day, or a given life, surely being intoxicated with Jesus would, too.)  I get hints of divine intoxication now and again – quick flashes in prayer once or twice a year.  Perhaps at the heavenly banquet, we will find good, true inebriation, excess that is somehow not unsafe.  Or excess in a place where safety is no longer a concern; excess in a place where, since everything has been reordered for and by God, there is no other order, no other program, for divine intoxication to disrupt.
"In the Bible, men and women observing others caught up in intense devotion to God tended to mistake those people … as drunk:  Hannah was 'pouring out [her] soul to the Lord,' beseeching the Lord for a child, and a priest who happened upon her thought she was blotto; those observing the apostles, newly filled with the Holy Spirit on Pentecost, made the same charge."[12]
Of course, one of the side effects of getting drunk is the hangover.  And because I do not live in constant ecstatic connection with God, I sometimes fear the after-effects.  Perhaps this might be one case where partaking of the hair of the dog might actually be good for you.
"I am the bread of life."  The bread of life is provision and delight, necessity and enjoyment, sustenance and pleasure.  And we, too, are bread, invited to dip ourselves into the sweetness of God that we may absorb all that goodness.
"I am the true vine."  We are dependent on God to help us produce good fruit in our lives.  And we are invited to drink of the fruit of the vine that we might be intoxicated with the love of God.
This is an invitation to feast.
Amen.
[1] Lauren F. Winner, Wearing God, (New York: HarperOne, 2015) 103-107.
[2] Ibid, 93-94.
[3] Ibid, 95.
[4] Ibid, 115.
[5] https://www.google.com/#q=metonym (20 May 2017).
[6] Winner, op. cit., 115-116.
[7] Ibid, 116.
[8] Ibid, 117.
[9] Ibid.
[10] Ibid, 119.
[11] Ibid, 120.
[12] Ibid, 127.
A sermon preached at Niles Discovery Church, Fremont, California,
on Sunday, April 2, 2017, by the Rev. Jeffrey Spencer.
Scriptures:  2 Corinthians 5:11-21 and Psalm 51:1-12
Copyright © 2017 by Jeffrey S. Spencer
I had a seminary professor who thought that the church's mission was summed up in our reading from 2 Corinthians.  He said that the church's mission is summed up in the line about how God was in Christ, reconciling the world with God, and now God has given us this ministry of reconciliation.  The church's job, this professor said, can be summed up like this:  we are to be a vehicle of reconciling the world with God.
While I think the universal church's job does include reconciling humanity and God, I think there is an additional task:  Reconciling humanity with itself.  Of course, since I don't believe creation and God are all the separable, the act of some aspect of creation coming back into right relationship with itself is a form of that aspect of creation being reconciled with God.  So, maybe I'm not disagreeing with my professor all that much.  I'll stop there, before I get lost in some theological esoterica, saying this:  the church's mission includes, and perhaps should even be focused on, reconciliation.
The full passage we heard from this letter to the Christians in Corinth is about Jesus changing lives.  Here's my paraphrase of the reading (remember that Paul is writing):
Knowing God revealed in Jesus has changed us.  Sure, to some people we now seem a little nuts – but that's because God has changed us.  And if we don't seem nuts to you, that's because God is changing you, too.  Our priorities have changed.  How we view the world has changed.  How we view you has changed.  We used to live in the world in a way that separated us from God and from people.  No more.  Now we're reconciled with God.  Nothing stands in the way of our relationship with God.  And now we are helping people find that change in their own lives.
When I take a metaphoric look at the stories in the gospels of Jesus healing people metaphorically, I see Jesus doing exactly what Paul says Jesus was doing.  Jesus was bringing people back into right relationship with God and with their communities.  And when I look at what Jesus said, as recorded in the gospels, he was calling communities to get into right relationship with God and all their people.
I think the act of reconciliation is salvific.  And that, John claims, is what Jesus was all about:  "Indeed, God did not send the Son into the world to condemn the world, but in order that the world might be saved through him" (John 3:17, NRSV).  But reconciliation isn't easy.  If you've ever experienced a betrayal in a relationship with someone you love, you know how difficult reconciliation is.  Salvation isn't easy.  Jesuit John Harriott wrote, "Salvation is not comfortable.  Salvation is not a gentle application of Vaseline to a small cut, but the breaking and resetting of ill-set bones.  We discover our need when we are faced with situations over which we have no control, and in which we have no hope."[1]
A demand of reconciliation is change.  And change is hard.  A result of salvation is change.  And change is hard.  But Jesus was about transforming lives.  And that hard, painful work is exactly what it's going to take if we are going to be about the work of ending racism.
The rest of the sermon is primarily for the white people in the congregation (including myself).  That is because I have come to realize that racism is a white person's disease and it is only if we white people do our work that it can finally be banished.
Being able to claim a "white" identity in the United States comes with certain social, cultural, and economic advantages, from getting a call back for a job interview, to finding an apartment, to getting a booking an Airbnb.  I've explored in the previous sermons in this series how this privilege has deep historic roots in our culture.  But acknowledging it, this privilege, is not intended to induce guilt.  Rather, acknowledging it helps us build a sense of responsibility.[2]
If you have any doubts about the reality of white privilege, I encourage you to read the essay "Unpacking the Invisible Knapsack," by Peggy McIntosh.[3]  In it, she rattles off over two dozen simple ways white folk experience privilege without even realizing it in day-to-day life.  These privileges were born out of a culture of white supremacy – a reality I've explored over the past few weeks.
Two professors at Calvin College have pointed out that the denial of the reality of white privilege is actually born out of that same white supremacy.  "If you deny white privilege, if society is indeed meritocratic and the game is essentially fair, it is difficult to avoid assumptions about who tends to win and who tends to lose.  If the white population is not privileged in some way, how else does one explain the discrepancies between them and people of color?  What's left is assuming that white people are just smarter, more moral, work harder, or have a stronger culture."[4]
Peggy McIntosh says, "White privilege is like an invisible weightless knapsack of special provisions, maps, passports, codebooks, visas, clothes, tools and blank checks" that white folk walk around with without even realizing it.  We even open the knapsack and take out those resources from time to time without even realizing it.  Waking up to the reality that we are doing it, waking up to the reality of this privilege is the first step in the transformation of white people, the first step that is needed to end racism.
You see, this is very much a gospel activity.  Racism is a sin.  And Jesus' ministry of reconciliation is a ministry of repentance, of turning from sin and toward the beloved community.  But it's hard work, because white supremacy is an idol, and if you ever want to see someone get mad, really mad, threaten their idol.  And just to remind you, an idol is anything we hold onto more tightly than God, anything we worship and honor and value more highly than God.  An idol is any power that holds more sway in our lives than God.  And power, Richard Rohr points out, "never surrenders without a fight."[5]
"If your entire life has been to live unquestioned in your position of power – a power that was culturally given to you but you think you earned – there is almost no way you will give it up without major failure, suffering, humiliation, or defeat."[6]  That's why a growing awareness of white privilege can hurt so much.
Which brings us to the second step in the transformation Jesus wants to work on us white people.  The Calvin College professors advise, "Resist rushing past or suppressing the deep sadness of this idolatry.  It is so easy to medicate with avoidance, delusion, and quick tears.  Repentance requires real sorrow and grief.  It is a sorrow that acknowledges that we have missed the mark, that we have fallen so very short."[7]
Heather Caliri suggests we can find a model in the story of King Josiah in 2 Kings.  "In 2 Kings 22, Josiah starts restoring the temple after his father and grandfather neglected it.  In the midst of construction, Josiah's high priest finds the book of the Law and reads it in front of the king.  Upon hearing it, Josiah tears his clothes in grief.…
"Before Josiah's reign, two generations of Judeans neglected to teach the law.  Josiah and his subjects literally didn't know any better.  "God still holds them responsible for the sins of their fathers.  To our Western ears, that might sound unfair, even if generational sin is a constant Biblical theme.  Like Josiah, we inherited [the] sin [of racism] not of our own making.  Yet it's very much our problem.
"Saying things are better now is no excuse.  Josiah could have said the same – after all, he was trying to restore the temple before he discovered the Law.  God required hard repentance anyway.
"Josiah, grieved by his discovery, sent for [the Prophet] Huldah and listened as she blasted him with more bad news.  Josiah could have tuned out her negativity – especially when the sins didn't happen on his watch, and he'd already done so much to change things.  Instead, he listened."[8]
To be honest, that's mostly what I've been doing in this sermon series.  I've been reading and researching our history and discovering things I'd never been taught.  I've sought out articles by and stories from people of color to better understand how they experience this culture.  I have tried, with some success, to open my eyes to the horror of slavery and its brutal legacy, and to the near genocide of the first peoples who lived on this land.  In that process, I have worked on recognizing my prejudices and biases.  This has not been easy work, but if we take Josiah's story seriously, we must do as he did and patiently listen.  Then, and only then, will we be ready to take action.
"Once Josiah hears [the Prophet] Huldah's words, he acts.  He burns Asherah poles, deposes priests and dismantles idolatry for 20 years.  Josiah demolishes a complex, idolatrous system.
"Systems span generations.  When our ancestors set up a sinful system, we carry on sinning unless someone dismantles it with tireless energy.  That's why holding children accountable for the sins of their fathers makes sense.
"Josiah also teaches us who should dismantle systems.  Josiah confronted a system that, as king, benefited him enormously.  But his leadership was crucial – how can anything change unless those with power take action?
"In our own country, black people and other people of color largely lead the way on racial justice, even though they've historically had little institutional power.  Though some people and some white institutions have taken brave steps, we have not, as a people, stepped up as Josiah did.  [Since] white people created racist systems, God tasks us with the primary responsibility for challenging them."[9]
So, here are a few concrete things white people can do to start the process of dismantling racism:
Don't ask African-American to forget what their ancestors went through as slaves in this country, or ask them to ignore how that impacts them daily.
Don't detach ourselves from what our ancestors or people that look like us have created, maintained, and have benefited from—and that we continue to benefit from.
Remember that we were born into a system of white supremacy that we did not create, but must actively help to dismantle.
Don't be afraid to have the ugly conversations with people who look like us, and don't be afraid to listen to and learn from the people who don't look like us.
Shut up while people of color tell their own stories, in their own ways, and to their own ends.
Accept the truths and experiences of racial injustice shared by people of color as valid.
Listen to people of color, advocate for people of color, sympathize with people of color, fight alongside people of color, and raise our voices to match the outcries being made by people of color.
Be an ally by standing up against racial injustice, celebrating racial diversity, and taking on this fight as our own.[10]
"Josiah's story is ultimately a tragedy.  When he dies, his own son goes right back to the idolatrous systems Josiah worked to eradicate.
"I once assumed that the Civil Rights movement had taken care of the sins of previous generations.  Josiah's failure reveals my naiveté.  Between slavery and [the latest] versions of Jim Crow, we've experienced nearly [400] years of state-supported racism in America.  Josiah, in contrast, inherited a fairly new problem:  His father and grandfather wreaked havoc for only 57 years.  Yet 20 years of Josiah's sustained effort wasn't enough.  If Josiah couldn't accomplish change in one generation, how can we assume we did [or we will]?"[11]
This will be a long struggle.  It is a multi-generational struggle.  White people have a lot to confess, and turning the whole system around in an act of societal repentance is a very big ask.  But it is the transformational ministry Jesus is doing in us individually and in us as a church.  And it is the transformational ministry, this ministry of reconciliation, Jesus has given to us.
Amen.
[1] John Harriott, SJ, quoted by Ryan Dowell Baum on Facebook, https://www.facebook.com/revryandb/posts/1725011814455430 (posted and accessed 29 March 2017).
[2] Joseph Kuilema and Christina Edmondson, "Confronting White Privilege," The Banner, http://thebanner.org/features/2017/01/confronting-white-privilege (posted 20 January 2017; accessed 27 March 2017).
[3] Peggy McIntosh, "White Privilege: Unpacking the Invisible Knapsack," The National SEED Project, https://nationalseedproject.org/white-privilege-unpacking-the-invisible-knapsack (copyright 1989).
[4] Kuilema and Edmondson, op. cit.
[5] Romal J. Tune, "Richard Rohr on White Privilege," Sojourners, https://sojo.net/articles/richard-rohr-white-privilege (posted 19 January 2016; accessed 27 March 2017).
[6] Ibid.
[7] Kuilema and Edmondson, op. cit.
[8] Heather Caliri, "Repenting of Systemic Racism," Relevant, http://archives.relevantmagazine.com/current/repenting-systemic-racism (posted 7 September 2016; accessed 27 March 2017).  I've done some re-setting of her paragraphs.
[9] Ibid.
[10] This is taken from one of my own Facebook posts from 24 February 2016.
[11] Caliri, op. cit.
A sermon preached at Niles Discovery Church, Fremont, California,
on Sunday, March 26, 2017, by the Rev. Jeffrey Spencer.
Scriptures:  Mark 5:1-20 and "Kids Who Die," by Langston Hughes
Copyright © 2017 by Jeffrey S. Spencer
Today's gospel lesson is a wonderful, dramatic story.  Jesus has been teaching by the Sea of Galilee.  That night, he and his disciples get in a boat to cross the sea.  While Jesus sleeps, a storm kicks up, severely scaring the disciples.  They wake Jesus and he stills the storm.
They get to the other side of the sea, in the country of the Gerasenes, an area where Gentiles live.  They step out of the boat and are met by a madman who has made his home in the cemetery.  I've always pictured Jesus coming ashore and wandering directly into the cemetery, though that's not exactly what the scripture says.  I've also pictured the man as naked and unbathed, with matted hair and beard.  The story doesn't say that either, though later, when he's been saved by Jesus, there is a line about him being clothed.
There is no question but that the man is tormented.  He has lost his own voice to what torments him; all he does is howl.  When words come out of this mouth, that the words of the demons that we hear.  He injures himself because he is in so much pain.  The demons that torment him have stripped away his humanity – completely.  Only the demons speak, and when they do, they recognize who Jesus is and the threat Jesus poses.
The story is rich with symbolism.  In the Hebrew scriptures, the sea represents chaos.  In the story right before this one, Jesus show he is master over chaos when he calms the chaotic, life-threatening storm on the sea.  The man who meets them when they come ashore is the personification of chaos.  They come ashore in the land of the unclean (the Gentiles), in an area that is unclean (a cemetery), and are confronted by someone who is unclean (the man who is possessed).
If there is any person who is less than fully human, it's this guy.  If there is anyone who is less worthy, of less value, it's this guy.  This man is "other" on so many levels.  And Jesus sees right through this "otherness," seeing the man's true humanity.
When I picked this lesson for this sermon, I thought about the "otherness" of the man possessed.  I thought about how racism "others" people of color.  Racism says that whiteness is normal and people who aren't white are abnormal, not fully human, less than, other.  I looked at how Jesus saw through that "otherness" and heard a call to go and do likewise.
But as I reflected on this scripture this past week, I came to see society in the man possessed.  Society is possessed by the demon of racism.  And racism has a legion of faces.
"My son was about 2 years old," writes Kelly Brown Douglas.  "I had taken him to the park to play in a Flintstones-like car that was in the park's playground.  This particular park was next door to an elementary school.  After being in the park for about 15 minutes, what appeared to be a class of first graders recessed into the park.  Two little boys, one blonde-haired the other redheaded, ran down to the car where my son was playing.  Seeing them coming, my son immediately jumped out.  Soon the two little boys began fighting over who was going to play in the car.  My son looked on with the fascination of a 2-year-old.  The little redheaded boy, who seemed to be winning the battle for the car, saw my son looking.  He suddenly stopped fighting for the car and turned toward my son.  With all the venom that a 7- or 8-year-old boy could muster, he pointed his finger at my son and said, 'You better stop looking at us, before I put you in jail where you belong.'  This little white boy was angry.  A black boy had intruded upon his space.  My son was guilty of being black, in the park, and looking.
"I was horrified.  Before I could say anything to the offending boy the white teacher, who was in earshot, approached.  She clearly heard what the little boy said to my son.  I expected her to have a conversation with the little boy and to make him apologize.  Instead, she looked at my 2-year-old son as if he were the perpetrator of some crime, and said to the little boys, 'Come on with me, before there is trouble.'  At that moment, I was seething with anger.  I took my son and left the park.
"As we walked away, I felt an unspeakable sadness and pain.  At 2 years old, my son was already viewed as a criminal.  At 7 or 8 years old the link between a black boy's body and a criminal had already been forged in the mind of a little white boy.  If at 2 years old, a white teacher already regarded my son as a troublemaker, I feared what the future might bring."[1]
That is one of the legion of faces of racism today; there are many others.  I asked a group of friends who live in the Tri-Cities[2] to share with me their experiences with racism.  I tried to get a cross-section of ages and ethnic backgrounds, and I was blessed with several responses, especially given how quick a response I had asked for in my request.  Here's just a sample.
One friend is a Muslim woman.  She and her husband are immigrants from Pakistan.  They have three children.  She told me that their eldest has pale skin and, when little, was often mistaken for a Caucasian.  His experience was quite different from that of his little brother.  The younger brother tans easily and has a mole on his forehead.  From early elementary school, he was teased.  In Middle School, he was called names like "Zit Face," "terrorist," "Gandhi dot," and "sand monkey" – to mention just a few of the names that his mother is aware of.
A European-American shared some incidents she witnessed or learned about in her neighborhood.  In Union City, after an off-campus shooting, the Union City police pulled together suspected gang members and their friends, all of whom were African American, for questioning.  She wonders what role racism played in that roundup.
Her neighbor reported his car tagged with a gang symbol.  Some of the responding police suggested the perpetrators were wannabe gang members and called them "grease monkeys" and "welfare cases."
Another friend, a middle-aged woman from south Asia, immigrated in 1978 and became a citizen in 1986.  She shared how for the first twenty-plus years she lived in the United States, she volunteered in her children's schools, in Girl Scouts, in camps, in sports programs, and on the boards of several non-profit organizations.  Then came the attacks on September 11, 2001.  "It is painful to be labeled as terrorist," she told me, "because of the 9/11 tragedy, [especially] after being a part of the American fabric for over 20 years and serving and trying to make America a better nation for all.  Our loyalties are questioned every day since that tragedy by asking us to condemn those or any other terrorists acts since then, no matter who is responsible and where it happens."
This is a woman with a deeply compassionate heart, and she told me about another incident that happened to a young Latina who worked in Starbucks.  One day, my friend saw that the barista was upset and asked her what had happened.  Earlier that day, a customer had asked the barista a question about school.  The barista proudly told the customer that she had just graduated from high school.  The customer responded, "So this is it for you because your kind do not go to college, you will get pregnant and have babies."  The barista was too stunned to respond, even though she could have said that she had a full scholarship to attend a university that fall.
These stories I've shared are about just one form of power that Racism takes.  You know the old expression, "It's only the tip of the iceberg."  It refers to the fact that the vast majority of an iceberg is underwater.  It applies here.  These overt acts of racism are the portion of the iceberg we can easily see.  Below the surface there are other powers at work.
The first power we see is "Power Against" or "Power Over."  This is the power I've talked about so far, the power that works against people of color.  When racism wields this power, it tells the shop clerk to follow that African-American kids through the store because she is suspect, that it's okay for a cop to label a Latino kid a "grease monkey," and that the future for a 2-year-old black boy is jail.
The second power of racism is often harder to see.  It is the "Power For" people who are white.  This is the power that allows me to assume I will be treated justly in the court system, or to assume that I will get a job interview based solely on the fact that my name "sounds" white.  This is the power that gets me a bank loan when an equally qualified person of color doesn't get it.  It is the power that allows me to assume that I will be shown the apartment if it's available, as assumption people of color cannot always make.
One of the people who I asked to share stories of racism told me one about a time her daughter got caught shoplifting.  The mom threatened to "let them" have her arrested, and that this would ruin her chances to get into college, and there would be all kinds of consequences for her stupid actions, and (as the mom put it) "blah, blah, blah."  The mom talked about grounding, severe consequences at home that hadn't yet been imagined.  She said to the child that you need to apologize, assure the store person that you will never do anything like this again.  This went on until the store person said to the mom, "Obviously, you will make sure this doesn't happen again.  Your child's name will be kept on our records and isn't allowed back in here."  No police report filed.  No jail time.  No criminal record.  The daughter got to go home, got go to college.  The mom points out that she and her daughter are white.
This is racism's Power For white people at work.
So is the fact that the GI Bill made home loans available to white GIs after World War II, but not to black GIs.[3]
One of my friends pointed out that white people general don't acknowledge that their families have benefited from access to college educations, home loans, inherited wealth, job preferences, networking, safe travel, white-biased testing, financial and social training, etc.  All this is racism's Power For white people.
And then there's the third power of racism, the Power that Distorts the truth:  that we are each and all made in the image of God.  This is the power of racism that gets deeply and perhaps I should say demonically internalized.  Any time I feel better than, more than, scared of someone of darker hue, this is the result of this third power of racism distorting the truth in me.
A white friend shared with me about dating an African-American man.  My friend said, "Watching women clutch their purses or actually cross the street when they walked by my beautiful and gentle boyfriend was shocking to me.  Overhearing a family ask to move their seats away from our vicinity in a Black Angus restaurant was an eye-opener."  This is racism's Power that Distorts at work.  Racism distorted these strangers' views of my friend's boyfriend.
It is the same Power of racism at work in a friend who is of several races.  He shared with me how through his adolescence he tried so hard to be white.  He said, "I desperately wanted to be accepted by the White community.  I wanted to be as white as possible, forsaking the color of my skin, my heritage, and my culture," this despite the fact that his white friends often bullied him, calling him "half-breed."  Racism distorted my friend's sense of his own full humanity and it has taken a lot of personal work to reclaim it.
Being aware of these Powers racism has is a start, but it is not enough.  Some of the work that we need to do is very personal, and I'll talk about that next week.  The other work is communal work.  Obviously, standing up to overt acts of racial prejudice is one way we can address racism's Power Against.  Working on policy change so that racism's Power Against and Power For are rooted out is another activity we can engage in.  For instance, we could work for criminal justice reform and an end to mass incarceration.  And we as a congregation could develop partnerships with faith communities whose members are predominantly people of color.
The past sermons in this series have shown just how deeply racism runs in our culture and country.  We are not going to get rid of it easily.  But the more we are aware of racism's powers, the more likely we will find ways to cast out this demonic legion that possesses us.
Amen.
[1] Kelly Brown Douglas, "The Stories That Matter from a Black Mother to Her Son," Sojourners, https://sojo.net/articles/faith-action/stories-matter-black-mother-her-son (posted and accessed 20 March 2017).
[2] Fremont, Newark, and Union City are called the "Tri-Cities" here in the San Francisco Bay Area.
[3] See, for instance, http://americanexperience.si.edu/wp-content/uploads/2015/02/After-the-War-Blacks-and-the-GI-Bill.pdf and http://www.demos.org/blog/11/11/13/how-gi-bill-left-out-african-americans.
There was so much ground to cover in today's sermon that I just couldn't cover everything. One thing I didn't talk about was the racist tweet from Congressman Steve King of Iowa, posted on March 12.
As you can see, King's tweet is in support of his fellow anti-immigrant demagogue Geert Wilders (who is seeking to become the next Dutch prime minister), praising him as one who "understands that culture and demographics are our destiny. We can't restore our civilization with somebody else's babies."
The "our" of "our destiny" is White people. Since he's tweeting about someone in Europe, one could assume that this isn't just about White America, but it is about something bigger. And, sure enough, it is.
Asked by New Day host Chris Cuomo to defend the comments on March 13, King doubled down on his view that "western civilization" must be defended. Pressed on whether he believes "a Muslim American, an Italian American, Jewish American, [are] all equal, all the same thing," King hesitated.
"They contribute differently to our culture and civilization," the Iowa Republican responded. "Individuals will contribute differently, not equally to this civilization and society. Certain groups of people will do more from a productive side than other groups of people will." Watch the video.
When King talks about "the American civilization" and "the American culture," he's talking about White, Anglo-Saxon-based culture. And when he talks about "assimilation," he's talking about stripping non-Whites of their culture so the White-supremacist culture of controlling the United States doesn't have to change. I have no doubt that Congressman King believes that the racist, Anglo-Saxon-based culture that has held power in the United States is supreme to all other cultures. It is a racist belief.
The Southern Poverty Law Center points out that this racist belief is based on lies.
It's a lie, for example, that immigrants don't want to learn English. According to the U.S. Census Bureau, 56% of first-generation immigrants speak English "well" or "very well," and the demand for English instruction actually far outstrips supply.
It's a lie that immigrants are violent or criminal. According to a new report by The Sentencing Project, immigrants commit crimes at lower rates than native-born citizens. Higher levels of immigration may even have contributed to the historic drop in crime rates, researchers say.
In the run-up to both of President Trump's Muslim bans, perhaps the most widely circulated lie has been that refugees are not screened before entering the country, that banning them will keep the U.S. safe from terror.  This is patently false.  Refugees undergo more rigorous screenings than any other individuals the government allows in the U.S., and we know that no deaths in the U.S. have been attributed to people from the countries covered by either executive order in the last 30 years.
All of these lies, however far-fetched, are based on the same dangerous falsehood:  that immigrants and refugees are somehow not like us:  that they're not students in search of an education; that they're not families trying to make ends meet; that as "somebody else's babies," they don't belong here.
The truth is that immigrants are our neighbors and our friends.  They are Americans.