You are currently browsing the tag archive for the 'Islamopobia' tag.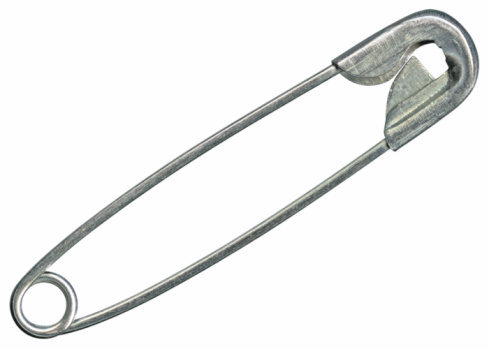 I've decided to wear a safety pin.
By now, you've probably heard about a simple act that many are taking to show others that they are safe: wearing a safety pin. I'm not sure if it started in Australia or was inspired by the #illridewithyou movement in Australia. In any event, it took root in Great Britain after the Brexit vote. People wore empty safety pins after the vote by the UK to leave the European Union to let people who might be targeted with harassment after the vote (especially immigrants) know that the person wearing the pin was safe, was an ally, would stand with the vulnerable person to support them.
After the election of Donald Trump (I'm assuming the Electoral College will actually elect him on December 19), many people – especially women, minorities, immigrants, and members of the lgbt community – felt vulnerable. Not surprising, since the Southern Poverty Law Center has noted as significant spike in acts of "hateful harassment and intimidation" since the election. People who walk through life with privilege (men, whites, etc.) are recognizing that they can leverage this privilege to help create safe space for vulnerable people. The safety pin is a sign of this. I should quickly add that people with less privilege than me are also wearing safety pins.
I was initially jazzed by the idea of wearing the pin. And then I started to read articles and blogs offering some push-back (for instance, this piece written by a white male). As my friend and colleague Sandhya Jha said in a Facebook post, "I have a mild concern that people are drawn to these safety pins as a form of absolution: 'I'm ok. I'm not THAT kind of white person. I am not to blame.' I also have a mild concern that it is less about learning the skills to put one's body on the line for another (and there are skills to practice) than about getting credit for being a good white person for publicly announcing one's ally status. As my LGBTQ+ activist friends helpfully remind me, I don't get a cookie for being an ally. That's just being a decent human being, and that doesn't warrant brownie points."
And Sandhya is absolutely right about there being skills to practice. As another blog post point out, those of us who wear the pin need to know what the pin means, know how much risk we're willing to take, learn how to de-escalate volatile situations, know what you'll do if de-escalation doesn't work or if the situation gets violent, and practice. I recommend you read this blog post if, like me, you're plan to wear a safety pin.
I'll wear my pin for me as well as for people who I might meet along the way. I'll wear my pin to remind me of the commitment I make to be a person who will help if needed (and wanted). And, as Sandhya concluded in her post:  "[The safety pin] can become a symbol of accountability, that white people see it and acknowledge to each other, 'we have a lot of work to do to unify our people around a different vision. We have a lot of work to do to protect other people from our people. We have a lot of work to do to create a different way of being white. Let's make sure to hold each other to that.'"