You are currently browsing the tag archive for the 'Jesus' tag.
A sermon preached at Niles Discovery Church, Fremont, California,
on Sunday, May 21, 2017, by the Rev. Jeffrey Spencer.
Scriptures:  John 6:35-40 and John 15:1-11
Copyright © 2017 by Jeffrey S. Spencer
Of the many images for God used in the Bible, the image of bread and vine is one – perhaps the one – I can most relate to.  God as shepherd – I know someone up in Washington who has a herd of sheep, but she didn't get them until after I moved to Fremont and we've never talked about them.  God as king – Queen Elizabeth is the most prominent monarch in my mind, and she's more of a figurehead then a ruler, so that image seems a little hollow.  But God as bread and vine – that I can relate to.  Especially the bread part.
When I was a kid, there was one particular brand of bread that we bought:  Arnold's Brick Oven white bread.  The only time my mother would buy Wonder bread was if she decided to let us eat fluffernutters – which is a type of sandwich that proves I grew up in New England.  Because my mom didn't drive and we were a family of six, my mother went to the grocery store almost every day – or she sent one of us kids.  I suppose it was because I was sometimes responsible for bringing home the right brand of bread that I remember what it was.
I also remember when whole wheat bread just started getting some buzz.  My mother thought that maybe we should switch breads, but my father (I think jokingly) insisted that the reason whole wheat bread was brown is that they used the flour they had swept up from the floor.
"White bread has an interesting history.  For centuries, people have been striving to produce ever whiter flour and ever whiter loaves.  This is a story of cultural preference and symbolism, and it is also a story of technology.  According to food activist and writer Michael Pollan, 'The prestige of white flour is ancient and has several sources, some practical, others sentimental.  Whiteness has always symbolized cleanness, and … the whiteness of flour symbolized its purity.'  For centuries, white flour was hard to obtain; only the rich could afford white bread.  But in the middle of the nineteenth century, roller milling – in which millstones were replaced with metal or porcelain drums that were arranged to grind the flour more finely – made white flour inexpensive, readily available, 'and whiter than it had ever been.'  So even people of modest means began to buy porcelain-white flour and bake pretty white loaves in their ovens.
"Within a few decades, further technological innovation – developments in 'microbiology, cereal chemistry, climate control, and industrial design' – had again reshaped people's daily bread:  in 1890, 90 percent of bread eaten in the United States was made by women at home; by 1930, 90 percent of America's bread 'was baked outside the home by men in increasingly distant factories.'  In a study called White Bread: A Social History of the Store-Bought Loaf, Aaron Bobrow-Strain suggests that the appeal of 'modern bread' – industrial white bread – went beyond convenience.  People loved the 'streamline' look of company-baked bread.  When the first automatically sliced bread was sold in the United States (in the summer of 1928, in Chillicothe, Missouri), a reporter wrote, 'The housewife can well experience a thrill of pleasure when she first sees a loaf of this bread with each slice the exact counterpart of its fellows.  So near and precise are the slices, and so definitely better than anyone could possibly slice by hand with a bread knife that one realizes instantly that here is a refinement that will receive a hearty and permanent welcome.'  The guaranteed perfection of a store-bought loaf appealed to an America in love with science and captive to fantasies of scientific perfection.  The Ladies' Home Journal wrote in 1923 that in contrast to the housewife who baked by guesswork and was likely to produce the occasionally underdone or misshapen loaf, 'modern inventions have made an exact science of baking, and there is no reason whatever for failure.'
"Americans loved the bread's predictable uniformity, and they loved its whiteness.  Echoing Pollan, Bobrow-Strain argues that white bread 'had long stood as a symbol of wealth and status – and in America, racial purity,' but in the early twentieth century, Americans' preference for white flour took on still new meanings.  In an era obsessed with hygiene and sanitation the color white came to represent 'scientific control' – all those white lab coats, all those sparkling white kitchen appliances.  Physicians took to the pages of national magazines to urge families, especially immigrant families and poor families, to whitewash their walls; dark walls would camouflage dirt, but on white walls dirt would, in the words of one pundit-physician, be 'so conspicuous that shame' would 'compel … the Polacks and Hungarians' to clean.…
"So, in short, the history of the lovely white loaf may be found in American's optimistic quest for scientific perfectibility and in American's history of [racism,] shaming immigrants and shaming women."
Lauren Winner concludes, "It seems an odd genealogy for the bread that, week in and week out, Christians name as Jesus.  Jesus, who consorted with shamed women.  Jesus, who is neither orderly nor predictable.  Jesus, who, with his parents, became a migrant to Egypt when his own country turned inhospitable to him.  Jesus, who makes possible our immigration to the Kingdom of God.  Jesus, whose skin is darker than the flour we prize."[1]
Perhaps Jesus is more pumpernickel than sourdough.  Rather than the modern white loaf, perhaps Jesus is a misshapen, burnt around the edges, under-baked-in-the-middle, hand-made loaf of bread.
"In calling Himself 'the bread of life' – and not, say crème caramel or caviar – Jesus is identifying with basic food, with sustenance, with the food that, for centuries afterward, would figure in the protest efforts of poor and marginalized people.  No one holds caviar riots; people riot for bread.  So to speak of God as bread is to speak of God's most elemental provision for us.
"Especially for people who have lived with hunger, this is a powerful, palpable image.  But I admit that it is a biblical metaphor at which I sometimes find myself staring blankly.  I have never been hungry for more than thirty-five minutes, and, though I always need to be nourished, I rarely notice this need, and I rarely credit God with my nourishment (more often I either take my nourishment for granted or credit myself – my labors, which provide the money to buy the food …).  So for me (and maybe for you), the image of bread as provision can be a bit of a corrective, showing me how insensible to my dependence on God I really am.  But instructing me in my hunger is not all this image can do.  Bread is basic food, but bread nonetheless contains meanings beyond sustenance."[2]
And there is something sweet (pun intended) about imaging God not just as bread, but as toast with strawberry jam.  God as the potato bread of the grilled cheese sandwich I dip into the tomato soup on a cold, rainy, winter day.  God as the chocolate tea bread my goddaughter's mother served at my goddaughter's tea party when she was three.  God is not just provision; God is delight.  God is not just necessity; God is enjoyment.  God is not just sustenance; God is pleasure.[3]
Winner writes, "In the Middle Ages, several female mystics compare the soul in union with God to bread that soaks up – and grows engorged with – honey or mead.…  Jesus means for us to see bread as a metonym for Him, for His body, for His nearness."[4]  These sentences sent me scurrying off to a dictionary – well, to Google – to find out what a "metonym" is.  A metonym is "a word, name, or expression used as a substitute for something else with which it is closely associated.  For example, Washington is a metonym for the federal government of the US."[5]  So Jesus means for us to hear "bread" as a word that substitutes for him, for his body, for his nearness.
Winner goes on:  "The mystics' prayers would suggest that our own bodies, too, are metonymed as bread, bread that expands with Jesus when we draw close to Him."[6]  We are the bread, dipped, not into any old honey, but dipped into the honey of life.  Our lives are expanded and sweetened by our relationship with Jesus, by our union with Jesus.
"This is a reverse Communion image.  Usually, at Communion, we draw near to God by opening our hands to receive a crumb of bread."[7]  In this image, we draw near to God and find God's hand opened to us.  And we place into God's hand the crumbs of our pain, our fear, our grief, knowing they soak in God's sweetness.
"'Who will enable me to find rest in you?  Who will grant me that you come to my heart and intoxicate it, so that I forget my evils and embrace my one and only good, yourself?'  So prayed Augustine at the beginning of his Confessions.  His plea that God intoxicate his heart is a good reminder that our defining meal as Christians doesn't just include bread," but also the juice of the vine.[8]  Jesus identifies himself as the vine, God as the vinedresser, and his own blood as that which is pressed from the fruit of the vine.
Jesus wasn't the first to use this vineyard imagery.  Centuries earlier, the prophets used vine and vineyard imagery to describe life with God.  "God has brought the vines out of Egypt, cleared the ground, planted the vines, and watched over them."[9]  But the fruit these rescued vines produce is not always good.  Injustice and idolatry lead to a clearing of the vineyard, Isaiah says.  God's desire for the vineyard has always been righteousness and justice.
I think it's safe to assume that the original people for whom John wrote his gospel would have been familiar with this prophetic imagery.  "They would have known that they were the vines, and God was the vinedresser who cleared the field and tended it.…"[10]
"Usually we hear in Jesus's identification of Himself as vine a statement of our dependence on Him, and an instruction about what we need to thrive – if we abide in Jesus, we will have life; if we try to separate ourselves from Jesus, we will not.  But perhaps Jesus the true vine tells us about something beyond our reliance on God.  Perhaps the image also tells us about the perils of incarnation.  It is as if Jesus studied the Hebrew scriptures and found the most precarious depiction of humanity He could, and said, 'That is who I am:  I am allying with humanity when it is most endangered.'  When I am producing bad fruit and farthest from God's pleasure, Jesus is already in that place.  It is not alien to Him, and I am not alone."[11]
I don't want to ignore or in any way diminish the seriousness of the excessive use or abuse of alcohol or the addiction to alcohol, but I do want to return to Augustine's prayer.  "Perhaps," Winner writes, "if I receive Jesus as wine, I would know divine intoxication again.  (Would it be bearable?  Just as being drunk [on love] seems to interfere with what I think I am supposed to do in a given day, or a given life, surely being intoxicated with Jesus would, too.)  I get hints of divine intoxication now and again – quick flashes in prayer once or twice a year.  Perhaps at the heavenly banquet, we will find good, true inebriation, excess that is somehow not unsafe.  Or excess in a place where safety is no longer a concern; excess in a place where, since everything has been reordered for and by God, there is no other order, no other program, for divine intoxication to disrupt.
"In the Bible, men and women observing others caught up in intense devotion to God tended to mistake those people … as drunk:  Hannah was 'pouring out [her] soul to the Lord,' beseeching the Lord for a child, and a priest who happened upon her thought she was blotto; those observing the apostles, newly filled with the Holy Spirit on Pentecost, made the same charge."[12]
Of course, one of the side effects of getting drunk is the hangover.  And because I do not live in constant ecstatic connection with God, I sometimes fear the after-effects.  Perhaps this might be one case where partaking of the hair of the dog might actually be good for you.
"I am the bread of life."  The bread of life is provision and delight, necessity and enjoyment, sustenance and pleasure.  And we, too, are bread, invited to dip ourselves into the sweetness of God that we may absorb all that goodness.
"I am the true vine."  We are dependent on God to help us produce good fruit in our lives.  And we are invited to drink of the fruit of the vine that we might be intoxicated with the love of God.
This is an invitation to feast.
Amen.
[1] Lauren F. Winner, Wearing God, (New York: HarperOne, 2015) 103-107.
[2] Ibid, 93-94.
[3] Ibid, 95.
[4] Ibid, 115.
[5] https://www.google.com/#q=metonym (20 May 2017).
[6] Winner, op. cit., 115-116.
[7] Ibid, 116.
[8] Ibid, 117.
[9] Ibid.
[10] Ibid, 119.
[11] Ibid, 120.
[12] Ibid, 127.
A sermon preached at Niles Discovery Church, Fremont, California,
on Sunday, February 19, 2017, by the Rev. Jeffrey Spencer.
Scriptures: Matthew 16:13-28 and Isaiah 42:1-9
Copyright © 2017 by Jeffrey S. Spencer
Brian McLaren calls Jesus' visit with his disciples to Caesarea Philippi a fieldtrip.[1] I think that's an interesting framing (it reinforces the idea of Jesus as a teacher) and, if nothing else, it lifts up the importance of the location.
And the location is important. Jesus and his disciples are in Caesarea Philippi, 25 miles north of their base in Galilee. The location has a long history as a place of worship. Canaanites worshiped the god Baal there. Later, the Greek god Pan was worshiped there. Eventually, the Romans replaced the Greeks and around the time of Jesus' birth, it was part of the region the Romans had Herod the Great controlling.
When Herod the Great died, the area he ruled was divided among his surviving sons to rule. This area north and east of the Jordan was placed by the Roman emperor under Philip's control. He changed the name of the town to Caesarea Philippi – the first part of the name honoring his patron, Caesar Augustus, the Roman emperor; the second part of the name honoring himself (can you say, "ego issues"?). The second part of the name actually did serve a practical purpose. There was another community called Caesarea on the Mediterranean coast, so calling this community Caesarea Philippi did distinguish it. But, yeah, ego issues.
Imagine what it would have been like for a rabbi to take a group of Jews to this Caesar-ville.[2] You walk the streets and are reminded, simply by the location, that a foreign army occupies your country. You walk the streets and you are reminded that you are not free. It might be like a Native American teacher taking a group to Wounded Knee or a Japanese teacher taking a class to Hiroshima.
There in the middle of a place where many gods have been worshiped over the centuries, there in the middle of the latest Caesar-ville, Jesus asks his disciples, "Who do people say that the Son of Man is?" This vignette takes place in Mark and Luke as well, only the question is a little different. In Mark and Luke, Jesus asks the disciples, "Who do people (or the crowds) say that I am?" In Matthew, the question is, "Who do people say that the Son of Man is?" So there's a reason Matthew uses "Son of Man."
In Matthew's gospel, when Jesus uses "Son of Man," he is almost using it as a first person pronoun, so at one level Jesus is essentially asking the same question as in Mark and Luke. But that's not the only way Matthew uses "Son of Man." There is a strong association of "Son of Man" in Matthew's gospel with "the Son of Man" being the judge at the end of time and of "the Son of Man" having a kingdom.[3]
So, here we are in Caesar-ville, and Jesus is asking who the people say the final judge is. His disciples' answers express some of the theology of the day. Maybe the Son of Man was a prophet of old. Maybe the Son of Man was John the Baptist (who has been killed by this point in Matthew's narrative).
As I read Matthew's version of the exchange, I feel like Jesus knows the answer he going to get to his next question. "But who do you say that I am?" The obvious answer is, "the Son of Man," the one who will judge the nations at the end of time, the one who has the alternative kingdom. I don't get that feeling in Mark's and Luke's versions, but here in Matthew's version Jesus' second question feels almost like a leading question.
Peter offers the answer: "You are the Messiah (or in Greek, the Christ), the Son of the living God." Not just the Son of Man, mind you, but the Son of the living God. To our ears, this sounds like a theological claim, but given the setting, it is as much a political statement as it is a theological statement. In Greek, Christ, in Hebrew, Messiah – it means "the one anointed as liberating king."[4]
"To say 'liberating king' anywhere in the Roman empire is dangerous, even more so in a city bearing Caesar's name. By evoking the term Christ, Peter is saying, 'You are the liberator promised by God long ago, the one for whom we have long waited. You are King Jesus, who will liberate us from King Caesar.'
"Similarly, son of the living God takes on an incandescent glow in this setting. Caesars called themselves 'sons of the gods,' but Peter's confession asserts that their false, idolatrous claim is now trumped by Jesus' true identity as one with authority from the true and live God."[5]
Here's what McLaren says about Jesus response to Peter's confession. "[Jesus] speaks in dazzling terms of Peter's foundational role in Jesus' mission. 'The gates of hell' will not prevail against their joint project, Jesus says, using a phrase that could aptly be paraphrased 'the authority structures and control centers of evil.' Again, imagine the impact of those words in this politically-charged setting."[6]
Most (maybe even all) Jews who thought God would send the Messiah during the Roman occupation assumed the Messiah to be a liberating king by being the leader of an army – an army that would prevail against the powers that oppressed them. This is the Messiah Peter was expecting. And if Jesus truly was the Messiah, then the one thing he cannot be is defeated. He will conquer and capture the enemies. He must torture and kill the enemies. But that's not what Jesus says will happen.
Yes, he's going to travel south to Jerusalem, the seat of power. But he's not going with an army and he's not going to wage a war. He is going to be conquered, captured, tortured, and killed by the very agents of oppression that the Messiah is supposed to save them from. And then be raised.
But Peter doesn't seem to hear that last part. He takes Jesus aside. That's not the way the story is supposed to go. "God forbid it, Lord! This must never happen to you." "Like most of his countrymen, Peter knows with unquestioned certainty that God will send a Messiah to lead an armed uprising to defeat and expel the occupying Roman regime and all who collaborate with it. But no, Jesus says. That way of thinking is human, Satanic, the opposite of God's plan."[7]
Since the beginning, Jesus has taught a different way, a third way to over come the principalities and powers. If you're not a part of the Adult Sunday School class, I encourage you to join. And if you can't join, I encourage you to read the book they are reading and discussing anyway. They are about halfway through The Powers That Be, by Walter Wink, and in it Wink speaks directly to today's gospel lesson.
"The Domination System," he says, "grows out of the fundamental belief that violence must be used to overcome violence."[8] Thus, the Domination System is stuck in a cycle of violence. As a program to overcome the Domination System, the kin-dom of God must overcome this cycle of violence, so that is what Jesus did. That is why Jesus said that he is going to Jerusalem and why he would be killed. The cross laid bare the domination system and refused to play its game of cycling violence.
"When the Powers That Be [that's Wink's term for the principalities and powers of oppression] catch the merest whiff of God's new order, they automatically mobilize all their might to crush it. Even before the full fury of the Powers was unleashed on Jesus, he apparently predicted the outcome of the confrontation [as we heard in today's scripture lesson]. The Powers are so immense, and the opposition so weak, that every attempt at fundamental change seems doomed to failure. Merely winning does not satisfy the Powers; they must win big, in order to demoralize opposition before it can gain momentum. Gratuitous violence, mocking derision, and intimidating brutality in the means of execution typify the Power – all this is standard, unexceptional. Jesus died just like all the others who challenged the world-dominating Power.
"Something went awry in Jesus' case, however. The Powers scourged him with whips, but each stroke of the lash unveiled their own illegitimacy. They mocked him with a robe and a crown of thorns, spitting on him and striking him on the head with a reed, ridiculing him with the ironic ovation, 'Hail, King of the Jews!' – not knowing how their acclamation would echo down the centuries. They stripped him naked and crucified him in humiliation, all unaware that this very act had stripped the Powers of the last covering that disguised the towering wrongness of the whole way of life that their violence defended. They nailed him to the cross, not realizing that with each hammer's blow they were nailing up, for the whole world to see, the affidavit by which the Domination System would be condemned."[9]
We heard our invitation to participate in this work in our gospel lesson. "Then Jesus told his disciples, 'If any want to become my followers, let them deny themselves and take up their cross and follow me.'" Wink interprets this for us: "One does not become free from the Powers by defeating them in a frontal attack. Rather, one dies to their control … [W]e are liberated, not by striking back at what enslaves us – for even striking back reveals that we are still controlled by violence – but by a willingness to die rather than submit to its command.…
"We must die to such things as racism, false patriotism, greed, and homophobia. We must, in short, die to the Domination System in order to live authentically."[10]
What Wink is saying is just as paradoxical as what Jesus said: "For those who want to save their life will lose it, and those who lose their life for my sake will find it." But, as Wink points out, "Dying to the Power is not, finally, a way of saving our souls, but of making ourselves expendable in the divine effort to rein in the recalcitrant Powers. When Jesus said, 'Those who try to make their life secure will lose it, but those who lose their life will keep it' (Luke 17:33), he drew a line in the sand and asked if we would step across – step out of one entire world, where violence is always the ultimate solution, into another world, where the spiral of violence is finally broken by those willing to absorb its impact with their own flesh. That approach to living is nonviolence, Jesus' 'third way.'"[11]
Jesus' third way is intensely powerful.[12] It is a way that is alternative to both the way of remaining victim and the way of participating in the cycle of violence. It is a way that both refused to submit to evil and to oppose evil on its own terms. It is a way that is both assertive and nonviolent. It is the way of the kin-dom of God.
I've spoken of it before, so I won't go into much detail here. I would like to share an example of how it is at work today.
Erdem Gunduz was called "the standing man of Turkey." His story goes back to June of 2013. The Turkish government had cleared Taksim Square after weeks of clashes with the police. That "might have seemed like the end of it for many protesters, until [this] lone man decided to take a stand, literally, against the government. For more than six hours [one] Monday night, Erdem Gunduz stood motionless in Taksim Square, passively ignoring any prodding or harassment from police and people passing by."[13] He stood alone for hours, and then other people began to join him, silently staring toward the cultural center. By midnight, several hundred people had joined Gunduz's protest.
"As word of the standing man spread across the Internet, Turks adopted the hashtag #duranadam, which means 'standing man' in Turkish. Before long, people in other parts of Turkey began their own standing protests in solidarity with the man."[14]
The Standing Man of Turkey and those who followed his lead did not stop the domination system in their country. But they found a way to resist it, to refuse both to be victims of it and to be participants in its violence. They found Jesus' third way.
When theologian and historian Diana Butler Bass looks at what is going on in this nation and in other countries (especially in western Europe), she see troubling evidence of the domination system at work. She says that there are many causes, including economic anxiety, racism, generalized fear, misogyny, etc. "But," she says, "this has been primarily motivated by a idolatrous vision of God – one that believes God is a white-skinned, gendered Judge, Father, and King who sits on a throne in heaven. They want that God to punish their enemies, heretics, and evildoers, and bless them, His faithful people, with material prosperity and power – and to return everything to their imagined vision of Eden.
"It isn't that complicated. There was deep appeal to a myth, the primary myth at the center of European Christianity.
"Through time, this myth was rejected by many – mystics, saints, and seers – but was perpetrated by a church of the rich and powerful. We are living in that story still. A story where the empire of wealth uses a convenient God to enslave the many; and where a sacred resistance grows to protest on behalf of truly God – the One who is Compassion, Who is Love.
"Jesus hates that we have used him in service to a myth of power. For he came and still cries out against this idolatry."[15]
Now, as we move into our time of quiet, I invite you to reflect on …
… anything from the sermon or scripture that caught your attention; or
… a time when you were completely certain about something, and then you realized you were completely (or at least partly) wrong; or
… what it means for you to take up your cross and follow Jesus in your life and in the midst of current events; or
… this: Imagine you are Peter after he hears the words, "Get behind me, Satan!" Listen for ways your thinking is out of sync with God's ways. Imagine what you would want to say to Jesus in reply.
[1] Brian McLaren, We Make the Road by Walking [Kindle version], chapter 25, page 116. Retrieved from amazon.com.
[2] This is also McLaren's term.
[3] The New Interpreter's Dictionary of the Bible, Vol. 5 (Nashville: Abington Press, 2009) s.v. "Son of Man," 345.
[4] McLaren, op. cit., 117.
[5] Ibid.
[6] Ibid, 117-118.
[7] Ibid, 118.
[8] Walter Wink, The Powers That Be, (New York: Doubleday, 1998), 91.
[9] Ibid, 82-83.
[10] Ibid, 93-95.
[11] Ibid. 97.
[12] See Chapter 5 of The Powers That Be for a full explanation of Jesus' third way.
[13] Andy Carvin, "The 'Standing Man' Of Turkey: Act Of Quiet Protest Goes Viral," The Two Way, http://www.npr.org/sections/thetwo-way/2013/06/18/193183899/the-standing-man-of-turkey-act-of-quiet-protest-goes-viral (posted 18 June 2013; accessed 16 February 2017).
[14] Ibid.
[15] Diana Butler Bass, Facebook post on 7 February 2017 https://www.facebook.com/Diana.Butler.Bass/posts/10154577500398500 (accessed 18 February 2017). I have changed what she had as ALL CAPS to italics.
A sermon preached at Niles Discovery Church, Fremont, California,
on Sunday, February 5, 2017, by the Rev. Jeffrey Spencer.
Scriptures: Luke 18:15-30 and Luke 18:35–19:9
Copyright © 2017 by Jeffrey S. Spencer
One of the things that biblical scholarship has embraced quite fully is the idea that one needs to understand the cultural context in which a scripture was written if one is going to fully understand what a scripture might mean for that time which, in turn, gives us some sense of what it might mean for today. So, one needs to understand the cultural context of Roman occupied Judea about 2,000 years ago if one is going to understand what the gospel writers meant and what Jesus was all about. And I think knowing what the gospel writers mean and what Jesus was all about is pretty important to this community, Niles Discovery Church, since we are a community of Jesus-followers. So, let's spend a little while reflecting on Jesus' cultural context.
The world into which Jesus was born and grew up was what Marcus Borg and other scholars call "an imperial form of a preindustrial agricultural domination system. This was the most common type of society from the development of agriculture … until the industrial revolution of a few centuries ago. The piling up of adjectives – imperial preindustrial agricultural domination system – may be inelegant and even discouraging, but each illuminates a central feature of Jesus's world."[1]
Let's start in the middle and work our way out. By "agricultural," we mean it was an agrarian culture. Food wasn't simply hunted and gathered; it was cultivated. Being "preindustrial," the fuel source for work – agricultural and otherwise – was human or animal muscle.
Now we get to the interesting words: imperial domination system. Domination systems are characterized by four primary features. "First, these societies were politically oppressive. They were ruled by a few, typically by a monarchy and aristocracy and their associates. With their extended families, the ruling elites (as they are commonly called) were usually about 1 to 2 percent of the population.… Ordinary people had no voice or power in the shaping of society.
"Second, these societies were economically oppressive. The wealthy and powerful acquired a high percentage of the society's annual production of wealth, typically from half to two-thirds [of the wealth].…
"Third, these societies were religiously oppressive. According to religion as developed by the elites, rulers ruled by divine right, and the social order and its laws reflected the will of God. Rulers maintained that they did not set it up this way – God did. Of course, religion sometimes became the source of protest against such claims. But in all premodern societies known to us the wealthy and powerful used religion to legitimate their place in the social order.
"Fourth, these societies were marked by armed conflict, by organized violence. Elites could increase their wealth and power only by increasing agricultural production from their own people or by acquiring land and its agricultural production from another society. The ruling elites thus needed armies, whether to increase their own holdings or to defend their holdings against others. Wars were common. They were not fought for nationalistic reasons … but were initiated by ruling elites for the sake of acquiring wealth from the agricultural lands of neighboring societies."[2]
The result of these commonalities of domination systems was that they ended up having two classes. Yes, there were distinctions within the two classes, and I'll get to those in a moment, but there were just two classes. In that world, "there was no 'middle class' in our sense of a bulge in the middle. Rather, there was a very small class at the very top, no significant middle, and the vast majority of the population (around 90 percent) at the bottom."[3]
The divisions between these two classes were political – there were the rulers and the ruled – and economic – there were the wealthy, their retainers (government and religious officials, military officers and bureaucrats, managers and stewards, scribes and servants, and urban merchants who sold to them – about 5 percent of the population), and the peasant class.
The typical way to depict this social structure is with a pyramid. Here's one I found on the web. The problem with this depiction is that it suggests that there was a middle class of sorts. I think an old oilcan is a much better graphic. The elites and their retainers make up the long neck of the oilcan, and the base holds the peasant class This group was "mostly agricultural workers; some owned small parcels of land and others were tenant farmers, sharecroppers, or day laborers. It also included other manual workers such as fishermen, construction workers, artisans, miners, and low ranking servants. At the very bottom were the radically marginalized: the homeless, beggars, the lame and blind, the unclean and untouchable,"[4] and slaves.
Tiberius was Caesar, he was at the top. His local rulers – Pilate, governor of Judea; Herod Antipas, "king" of Galilee; Philip, ruling the area north and east of Galilee – were all beholden to the top of the oilcan. They had power only as long as their patron allowed them to have power. Thus, though the brothers Herod and Philip were Jews, they were first and foremost collaborators with the Roman Empire.
Jesus and his family were part of the peasant class. If Joseph was a carpenter, he would have been a laborer who, if he got work today, would have money to buy food today. If he didn't get work, his family went hungry. That's the world Jesus grew up in. That's the world in which Jesus heard the Hebrew Prophets read. That's the world in which the story of the Exodus was told. That's the world that shaped him.
90 percent of the population were like Jesus, at least in this regard. 90 percent. I think it's fair to call them the multitudes.
In his parables and actions, Jesus "constantly made heroes of people from the multitudes: day laborers, small farmers, women working in the home, slaves, and children. He captured the dilemma of what we would call middle management – the stewards, tax collectors, and their associates who extracted income from the poor and powerless below them for the sake of the rich and powerful above them. And he exposed the duplicity and greed of those at the top – especially the religious leaders who enjoyed a cozy, lucrative alliance with the rich elites."[5]
Jesus addressed the social realities of his day by constantly turning the oilcan over. Through his actions and words, he lifted up a vision of what could be. He called this vision "the kingdom of God." While this may have come from his experience in an imperial preindustrial agricultural domination system, it also seems to have come from his compassion. Matthew describes Jesus looking at the multitudes and then write this: "he had compassion for them, because they were harassed and helpless, like sheep without a shepherd." (Matthew 9:36)
We see this attitude in our readings today. First, there's an exchange about children. No adult male would waste his time with children, at least not children who were not his own. His disciples thought that their important teacher has important things to do, so they sent the children away. But Jesus rebuked them, saying that the kingdom of God belongs to them. To them. To children. In the hierarchy of the peasant class, children were pretty darn low. But Jesus turns the oil can upside down.
Luke juxtaposes this interchange about the children with an encounter with "a certain ruler." This is someone from somewhere along the long, narrow neck of the oilcan. He wants eternal life, the life that is full, the life of the kingdom of God. Jesus tells him to sell what he owns and give the money to the poor. Become like them. Become part of the multitude and turn the oilcan upside down.
How hard it is to let go of power, be it economic or political or religious. The ruler really didn't like Jesus' suggestion of what to do. "It is easier," Jesus says, "for a camel to go through the eye of a needle than for someone who is rich to enter the kingdom of God."
Society would tell you that Jesus didn't have time for a blind beggar. After all, someone who is disabled and a beggar is way down there with the children – maybe even lower. But Jesus says, "Bring him to me," and gives him vision. And the oilcan is turned over.
And Luke again juxtaposes this story with an encounter of someone who is rich. Zacchaeus was a Roman collaborator (for he collected taxes), so that put him right around the connection of the narrow neck of the oilcan to the main body of the can. He was curious about who this Jesus was that people were all excited about. Jesus goes to his home (how upsetting that must have been to the multitudes) to share a meal. Zacchaeus says he is giving away half his possessions to the poor. Half his possessions. And, he says, if I've been a cheat (something tax collectors were notorious for being), that he would pay back four times what he cheated.
This is a story of someone there at the bottom of the neck stepping away from power and joining the multitudes. Jesus characterizes this as "salvation coming to this house."
Those four examples come from just one chapter in one gospel. The gospels are full of such stories, of Jesus siding with the multitudes. "Blessed are you who are poor, for yours is the kingdom of God." (Luke 6:20) The Catholics have a term for this phenomenon. They call it God's "preferential option for the poor."
Latin American liberation theologians (mostly Catholic, but some Protestants, too) noticed "a trend throughout biblical texts, where there is a demonstrable preference given to powerless individuals who live on the margins of society."[6] God, they concluded, must side with the poor whenever there's a question. That's certainly what I see Jesus doing.
So what does that mean for us? To quote Catholic canon law, "The Christian faithful are … obliged to promote social justice and, mindful of the precept of the Lord, to assist the poor."[7] If God takes the side of the poor, then we who call ourselves Christians have an obligation, first and foremost, to care for the poor and vulnerable.
Which brings us to today. We are two weeks into the Trump presidency. Speaking only for myself here, I have seen actions he has taken – formal, like Executive Orders, and informal, like insulting comments at the National Prayer Breakfast – that have upset me and in some cases caused me to fear for our constitutional democracy. Some of the analysis I've read has added to this anxiety. And so has my reading of the Bible.
I planned today's readings and topic a year ago. As I've prepared for this sermon, I've read some scholarly work comparing the Roman imperial preindustrial agricultural domination system with the United States, including sections of Richard Horsley's 2003 book, Jesus and Empire. He finds many parallels between the first century Roman Empire and the United States of America. If I may quote him.
"Both in the period of settlement and in the Revolutionary War, the colonists and rebels understood themselves as a biblical people, the new Israel achieving liberation from political and religious tyranny and establishing a new democratic covenant. In the excitement of independence, however, political leaders reached for a more grandiose sense of what they were about. The new nation was a new Rome, practicing republican virtue. They soon pretended, however, that building an empire would not corrupt that virtue. … Despite the hesitation of some, the American Republic like the Roman Republic proceeded to build an empire, practicing the same brutality against the people it conquered."[8]
In drawing parallels between the Roman Empire and the American Empire, Horsley points to our engagement in armed conflict, from the conquest of the land through the near genocide of the Native people, to the conquest of half of Mexico in war, to the seizing of Cuba, Puerto Rico, Guam, Wake Island, and the Philippines, to our undeclared war in Vietnam, to the killings by U.S. trained death squads in Latin America.
He points to our political oppression – not so much at home (at least not yet), but like the Roman Empire, in other territories, squashing political freedom in other countries like Guatemala and Iran under President Eisenhower and Chile under President Nixon. His book was published before our overthrow of the government in Iraq.
And he points to our economic oppression wielded internationally through the International Monetary Fund and the World Bank. He notices that we consume 75 percent of the world resources while we have only 4.4 percent of the world's population.
The only thing missing from Borg's list of hallmarks of an imperial preindustrial agricultural domination system is religious oppression, and with President Trump's attempted ban on some Muslim immigrants and refugees and the fact that one of his chief advisors has a record as an anti-Semite, we may have that fourth hallmark now.
I don't know what we should do politically about this situation – I'm not a political scientist. I am, however, a theologian. And I can tell you where Jesus would be. Jesus would be with the multitudes. And I can tell you what God's preference is. God has a preferential option for the poor. And maybe those realities can inform what we, a Christian community, should be doing.
As we move into our time of quiet, I invite you to reflect on …
… anything from the sermon or scripture that caught your attention; or
… a time when you felt like one of the multitude, or like one of the elites; or
… the idea of Jesus having a "preferential option for the poor"; or
… the image of some group of people you normally turn away from and repeat these words silently:  "They are harassed and helpless, like sheep without a shepherd."
[1] Marcus Borg, Jesus: Uncovering the Life, Teachings, and Relevance of a Religious Revolutionary (New York: HarperCollins, 2006), 79.
[2] Ibid, 81-82.
[3] Ibid, 83.
[4] Ibid.
[5] Brian McLaren, We Make the Road by Walking [Kindle version], chapter 23, page 106. Retrieved from amazon.com.
[6] Kira Dault, ""What is the preferential option for the poor?" U.S. Catholic: Faith in Real Life, http://www.uscatholic.org/articles/201501/what-preferential-option-poor-29649 (posted January 2015; accessed 1 February 2017).
[7] Quoted in Ibid.
[8] Richard A. Horsley, Jesus and Empire: The Kingdom of God and the New World Disorder (Minneapolis: Augsburg Fortress, 2003) [Kindle version], loc 1888-1893. Retrieved from amazon.com.
A sermon preached at Niles Discovery Church, Fremont, California,
on Sunday, January 29, 2017, by the Rev. Jeffrey Spencer.
Scriptures:  Mark 4:1-20 and Mark 4:21-34
Copyright © 2017 by Jeffrey S. Spencer
Who is Jesus to you?
If I call myself a Christian, I am saying that I am a follower of the one who is called the Christ, namely Jesus.  So my answer to the question, "Who is Jesus to you?" will impact how I live my life as a Christian.  If you don't mind me answering, at least to start, in the negative, I would say that I am becoming less and less convinced that Jesus saw himself as the Messiah.  After his death and resurrection, the early church clearly came to see him as the Messiah, but prior to that, I'm leaning toward Jesus not thinking of himself as the Messiah.  And if he didn't think of himself as the Messiah, I suspect he wasn't as eschatologically focused as the gospels make him out to be.  In other words, I don't think Jesus was as concerned about death and the afterlife and the end of time and the final judgment as he is often portrayed as being.  Jesus was much more concerned about this world and this life.
Jesus showed that concern in several ways.  He was a spirit person, someone who was experientially aware of the reality and presence of God.  He showed his concern for this world in his mediation of the sacred to others.  He was a healer.  I talked about this last week, and all I'll add today is that he showed his concern for this world by transforming the lives of people around him.  He was a social prophet, "similar to the classical prophets of ancient Israel.  As such, he criticized the elites (economic, political, and religious) of his time, was an advocate for an alternative social vision, and was often in conflict with authorities."[1]  We will touch on this today and next week.  He "was a movement founder who brought into being a Jewish renewal or revitalization movement that challenged and shattered the social boundaries of his day, a movement that eventually became the early Christian church."[2]  This also will be explored, at least a bit, this week and next.  And he was a teacher – the primary subject of today's sermon.
I suppose that all of these descriptions of Jesus overlap or intersect.  One of the ways he showed he was a spirit person was by healing people.  I don't think you can separate his social prophecy from his becoming a movement founder.  He taught through his healings.  "By healing blindness, for example, Jesus dramatized God's desire to heal our distorted vision of life.  By healing paralysis, he showed how God's reign empowers people who are weak or trapped.…  And by casting out unclean spirits, he conveyed God's commitment to liberate people from occupying and oppressive forces – whether those forces were military, political, economic, social, or personal."[3]
In synagogue gatherings and on hillsides, he gave talks about things theological.  At a dinner party when an uninvited guest showed up and in public places when his critiques tried to catch him with tricky questions, he found teachable moments.  His guerrilla-theater demonstrations (like on Palm Sunday) and his acts of civil disobedience (like chasing money changers from the Temple), provided learning opportunities for people who were paying attention.  "Once he demonstrated an alternative economy based on generosity rather than greed, inspired by a small boy's fish-sandwich donation."[4]
And then there were his parables.
Perhaps it is time for a quiz.  What is greater than God and more evil than the devil, the poor have it, the rich need it, and if you eat it you'll die?  (Answer:  Nothing.)  How about this one:  You threw away the outside and cooked the inside.  Then you ate the outside and threw away the inside.  What did you eat?  (Answer:  An ear of corn.)[5]
John Dominic Crossan points out that one of the primary ways to understand or interpret some of the parables attributed to Jesus in the gospels is to see them as riddles.  He says that when a parable is a riddle narrative, "not only the general story itself, but even its multiple parts each and all point elsewhere.  Such riddle parables are also called allegories."[6]
That is certainly how Mark treats the parable of the sower.  We heard this in our first lesson from Mark.  Jesus tells the story about a farmer who goes to sow some seed and the seed falls in six different kinds of soil.  We usually only notice that there are four kinds of soil – the path, the rocky, the thorny, and the good – but the good really comes in three kinds – soil that produces a thirty-fold crop, soil that produces a sixty-fold crop, and soil that produces a one-hundred-fold crop.  Still, we see a silly farmer, casting seed where even the horticulturally-challenged know it won't produce anything.
But, of course, the parable isn't about horticulture and it isn't about a sower.  The parable, as Mark understands it, is a riddle, an allegory.
Another way to understand and interpret some of the parables of Jesus is to see them as example parables.  Example parables are stories that invite us to go and do (or, in some cases, don't do) likewise.  Aesop's fables fall into this category.
You might remember the story of David and Bathsheba in 2 Samuel.  King David spies this sexy woman taking a bath and decides he wants her for himself.  To do this, he has to get rid of her husband, Uriah, one of his generals.  So David sends Uriah on a suicide mission and he is killed.  God is none too pleased with this and sends the prophet Nathan to David to set him straight.  Would you like that job?  Go and tell the king, who had one of his generals killed, that God is not pleased?  Nathan does this by telling an example parable.
"There were two men in a certain city, the one rich and the other poor.  The rich man had very many flocks and herds; but the poor man had nothing but one little ewe lamb, which he had bought.  He brought it up, and it grew up with him and with his children; it used to eat of his meager fare, and drink from his cup, and lie in his bosom, and it was like a daughter to him.  Now there came a traveler to the rich man, and he was loath to take one of his own flock or herd to prepare for the wayfarer who had come to him, but he took the poor man's lamb, and prepared that for the guest who had come to him." (2 Samuel 12:1-4)
Crossan says, "Although a ruler should always be apprehensive at the approach of a prophet, David walks right into Nathan's parabolic trap:"[7]
Then David's anger was greatly kindled against the man.  He said to Nathan, "As the Lord lives, the man who has done this deserves to die; he shall restore the lamb fourfold, because he did this thing, and because he had no pity."
Nathan said to David, "You are the man!"  (2 Samuel 12:5-7a)
Yes, it's sad that Nathan completely misses how the system promotes the objectification and possession of women, but his story is still a great example of an example parable.
Crossan has also identified a third way to understand and interpret Jesus' parables.  He says that Jesus' parables were challenge parables, at least originally, though they were changed into example parables and riddle parables by the gospel authors.  Challenge parables challenge "us to think, to discuss, to argue, and to decide about meaning."[8]  They challenge us, the hearers, "to step back and reflect on the world and on God in new, counter-intuitive ways.  They invite [us] their hearers to ponder 'whatever is taken totally for granted in our world'."[9]
While I haven't delved very deeply into Crossan's work on parables (yet), I think he is on to something.  I imagine that maybe half of Jesus' parables include the phrase "the kingdom of God" or "the kingdom of heaven" – and this kingdom totally challenges what is taken for granted in our world.  We heard this today in our second reading.  "The Kingdom, something great, is compared to something very tiny: it is like 'a grain of mustard seed.'  Moreover, mustard was a weed, thus, the Kingdom is like a weed.  [In another parable,] The Kingdom is compared to something impure:  it is like a woman (associated with impurity) putting leaven (which was impure) into flour."[10]  And on they go, overturning conventional wisdom.
"[F]or Jesus, the kingdom of heaven wasn't a place we go up to someday; it was a reality we pray to come down here now.  It was at hand, or within reach, today.  To better understand this pregnant term, we have to realized that kingdoms were the dominant social, political, and economic reality of Jesus' day.  Contemporary concepts like nation, state, government, society, economic system, and civilization all resonate in that one word:  kingdom."[11]
Brian McLaren writes, "The kingdom, or empire, of Rome in which Jesus lived and died was a top-down power structure in which the few on top maintained order and control over the many at the bottom.  They did so with a mix of rewards and punishments.  The punishments included imprisonment, banishment, torture, and execution.  And the ultimate form of torture and execution, reserved for rebels who dared to challenge the authority of the regime, was crucifixion.  It was through his crucifixion at the hands of the Roman empire that Jesus did his most radical teaching of all.
"Yes, he taught great truths through signs and wonders, public lectures, impromptu teachings, special retreats and field trips, public demonstrations, and parables.  But when he mounted Rome's most powerful weapon, he taught his most powerful lesson.
"By being crucified, Jesus exposed the heartless violence and illegitimacy of the whole top-down, fear-based dictatorship that nearly everyone assumed was humanity's best and only option.  He demonstrated the revolutionary truth that God's kingdom wins, not through shedding the blood of its enemies, but through gracious self-giving on behalf of its enemies.  He taught that God's kingdom grows through apparent weakness rather than conquest.  It expands through reconciliation rather than humiliation and intimidation.  It triumphs through a willingness to suffer rather than a readiness to inflict suffering.  In short, on the cross Jesus demonstrated God's nonviolent noncompliance with the world's brutal powers-that-be.  He showed God to be a different kind of king, and God's kingdom to be a different kind of kingdom."[12]
When Martin Luther King, Jr., talked about the "Beloved Community," I think he was talking about the kingdom of God.  The King Center explains it this way:  "Dr. King's Beloved Community is a global vision, in which all people can share in the wealth of the earth.  In the Beloved Community, poverty, hunger and homelessness will not be tolerated because international standards of human decency will not allow it.  Racism and all forms of discrimination, bigotry and prejudice will be replaced by an all-inclusive spirit of sisterhood and brotherhood.  In the Beloved Community, international disputes will be resolved by peaceful conflict-resolution and reconciliation of adversaries, instead of military power.  Love and trust will triumph over fear and hatred. Peace with justice will prevail over war and military conflict."[13]
As lofty and utopian as this may sound, when King talked about the Beloved Community, he wasn't talking about something found only in the great beyond.  He was talking about something attainable, something that is at hand.  "The Beloved Community was for him a realistic, achievable goal that could be attained by a critical mass of people committed to and trained in the philosophy and methods of nonviolence."[14]
We have seen in the past few weeks how our nation has moved away from the Beloved Community.  Most recently, the ban on refugees and immigrants and visitors from a handful of nations that are Muslim-majority is an example.  People with valid visas and green-cards are being detained at the border.  This is empire action that is completely contrary to the values of the Beloved Community, contrary to the values of the kingdom of God.  And that is why people have taken to the sidewalks and airport terminals – to help our country move in the direction of the Beloved Community, not away.
We still need Jesus the teacher.  We need to pay attention to his actions and his words.  We need to follow him toward the kingdom of God, the Beloved Community, the way of living and being in community that challenges the most basic values of the powers that be.
As we move into our time of quiet, I invite you to reflect …
… on anything from the scripture readings or sermon that caught your attention; or
… on the memory of one of the most important teachers in your life and what made him or her so significant; or
… how you might translate or reinterpret the term "kingdom of God;" or
… how the "kingdom of God" is coming in your life, your family, your community.
[1] Marcus Borg, Meeting Jesus Again for the First Time, (New York: HarperCollins, 1994). 30.
[2] Ibid.
[3] Brian McLaren, We Make the Road by Walking [Kindle version], chapter 22, page 101. Retrieved from amazon.com.
[4] Ibid, 102.
[5] These two riddles are from Mike Page, "Classic Riddles 1-100," Savage Legend, https://savagelegend.com/misc-resources/classic-riddles-1-100/ (accessed 28 January 2017).
[6] John Dominic Crossan, The Power of Parable: How Fiction by Jesus Became Fiction about Jesus, (New York:  HarperCollins, 2012), 18.
[7] Ibid, 35.
[8] Ibid, 47.
[9] Greg Carey, "Crossan on Parables and Gospels," The Huffington Post, http://www.huffingtonpost.com/greg-carey/dont-fear-this-book-cross_b_1417435.html (posted 16 April 2012; accessed 28 January 2017).
[10] Borg, op. cit., 80.
[11] McLaren, op. cit., page 103.
[12] Ibid, 103-104.
[13] "The King Philosophy," The King Center, http://www.thekingcenter.org/king-philosophy#sub4 (accessed 28 January 2017).
[14] Ibid.
Scientists have concluded that the emotional responses to terrorism are out of proportion to the actual risk. After 9/11 about 30 percent of the population thought they themselves would personally experience terrorism with[in] a year. Women tend to respond to terrorism with fear, men with anger. Anger reduces the ability to respond to perceived threats rationally and leads people to take greater risks in response to perceived threats.
from "Century Marks," Christian Century, 20 January 2016 edition, page 8.
citing NPR, 22 December 2015, as their source for this information
You've probably seen statistics about how inaccurate this perceived threat really is. Assuming this refers to 30% of the U.S. population, we should be more afraid of toddlers than terrorists. In the US in 2015, more people were shot and killed by toddlers than by terrorists. However, what I find really interesting about this little article is the response to the perceived threat (as unfounded as it may be): fear and anger.
In my experience, fear and anger often walk hand-in-hand within the individual. One may seem bigger or stronger at any given time, but when one is there the other probably is, too. I suspect the gender difference noted has more to do with enculturalization than anything else: culture teaches us that it's okay for woman to be afraid but not angry; that it's okay for men to be angry but not afraid.
But what if we were to choose to respond to perceived threats (no matter how realistic they are) with love? What if we were to follow Jesus' instruction to love our enemies? Even if our love doesn't change those who we find threatening, it would change us. For the better.
The Uprising of Discipleship
A sermon preached at Niles Discovery Church, Fremont, California,
on Sunday, April 10, 2016, by the Rev. Jeffrey Spencer.
Scriptures: John 21:1-19
Copyright © 2016 by Jeffrey S. Spencer
"Religion is not a lottery, though some may believe otherwise. If our faith was only a question of picking the winning number to earn us an exclusive afterlife of luxury, then we would miss the whole point. Spiritual life is defined by service, not by salvation. We are called to practice justice, exercise compassion, give generously to help others. That is the hard work of living by faith. We do all of this without demand of a reward for love is its own reward. Heaven is not a winning ticket separating winners and losers but a promise we all inherit when we put service before self."[1]
            This quote from Episcopal Bishop Steven Charleston has lingered with me since he posted it at the beginning of the month on Facebook. And it informs today's sermon.
Today is the third Sunday of Easter. We are in the season of resurrection. Just as Christmas lasts for 12 days, Easter lasts for 50 days. Today's scripture lesson is an epilogue to John's gospel. Most people think that John's gospel ended with what we call chapter 20 and that chapter 21 was added sometime later. But that tidbit of text criticism is neither here nor there as far as today's sermon is concerned. Today, we look at the bulk of chapter 21 as one more story from the texts we call "scripture," one more story that talks about the uprising that began on Easter.
The disciples have had a series of experiences of the palpable presence of Jesus even though he was killed. First Mary of Magdala had an experience in the cemetery where Jesus' body had been buried. Then Jesus showed up in a locked room with the disciples. And again a week later, he showed up in a room with the disciples, even though the door was shut.
It is now sometime later and the disciples have left Jerusalem and returned to Galilee. Peter announces that he's going fishing. John doesn't share what Peter's motivation was. I've always read into the story that Peter, impulsive fellow that he was, felt like he had to do something. Jesus was dead, but he wasn't. But he wasn't around all the time like he used to be. And here we are back in Galilee and we're hanging out together because, well, what else are we going to do. And suddenly Peter announces his going fishing. So what are the rest of us going to do? We go with him.
Peter in a fishing boat makes me think of when Jesus called Peter. Peter and his brother Andrew were on the Sea of Galilee (or as John calls it here, the Sea of Tiberius), and Jesus came by and called them, "Come follow me and I'll make you fish for people." Only that's not in John; that's in the synoptic gospels. John doesn't tell us how Peter put food on the table, just that his brother Andrew called Peter to come check out Jesus because Andrew thought Jesus just might be the Messiah. Nonetheless, I can't help but wonder if John's community knew the synoptic story of Peter's call.
This is a story in John's gospel, and we're not at the beginning of the story of Jesus ministry. We're at the other end of the story, sometime after the resurrection. Peter declares to the other disciples that he's going fishing, and a bunch of the other disciples went with him. And they were out all night and caught nothing. At daybreak, a stranger shows up on the shore and tells them to cast their nets on the other side of the boat. They cast their nets and there are so many fish the net should break.
One of the disciples declares, "It's the Lord." On hearing this, Peter puts on some clothes and jump in the water to swim to shore. Which seems backwards to me – putting on clothing and jumping in the water. Walter Wink points out that this story has the feeling of a farce in its deliberate playfulness: "no fish, too many fish; non-recognition, recognition; Peter swimming fully clothed; the entire fish-count, in unison; Jesus as short-order cook."[2]
And I have to agree – especially about the fish thing. Why 153 fish? Why that exact number? Theologians and biblical commentators have debated through the ages. "St. Jerome imagined it was the total number of fish species in the world, signifying the church's worldwide mission. But first century people already knew more than that many fish."[3] St. Augustine does some impressively convoluted math (that I don't get) to force the number into making some symbolic sense.[4]
I like the chutzpah of one commentary who suggested the number may have been picked because that is the number of fish that were in the net. The problem with this interpretation is that it assumes this is a factual story rather than a theological story, and like the rest of John, the truth of the stories are in their theology, not their facts.
For an explanation, I like Wink's idea that it's all part of the farce. You see, things shift as soon as everybody's ashore and gather around Jesus. Jesus serves them breakfast, bread and fish. Just like with the multitude on the hillside months earlier, Jesus serves his followers bread and fish. It's an Easter communion scene.
And then Jesus pulls Peter aside. Jesus takes aside the man who was so upset that the only thing he could think to do was to go fishing. Jesus takes aside the man who promised he would never desert Jesus and within hours had denied even knowing him – three times. Jesus takes Peter aside and asks him, "Do you love me?" Jesus asks him this question three times. And three times, Peter declares his love for Jesus. Perhaps the symmetry is purposeful. Perhaps with each question, Peter is working out his guilt and finding forgiveness and reconciliation.
But John was written in Greek and the Greeks have several words that we translate as "love" in English, and two of them are used here. "Peter, do you agapas (the highest, self-giving love, agape) me?
Peter: 'Yes, Lord; you know that I philo (to have friendship, affection for) you.'
Jesus: 'Feed my lambs.'
A second time Jesus asks: Do you agapas me?
'Yes Lord; you know that I philo you.'
'Tend my sheep.'
A third time Jesus asks, Do you phileis me?
Peter, grieved that this third time Jesus had adopted his word, replies, 'You know everything; you know that I philo you.'
'Feed my sheep.'"[5]
Even without the response of "Feed my sheep," it's clear that there's something going on with the use of these two words we translate "love." Is there something about the call to love and follow Jesus without reservation, to love him unconditionally? Is there some acknowledgement of our inability to love without condition and Jesus' accepting us all the same? Is there something being said about our inability to truly, fully reciprocate God's love for us? I think, perhaps, yes.
With the response of "Feed my sheep," I also hear the reassurance that we, like Peter, are called to act in response to Jesus' love for us, even if imperfectly. The text continues with Jesus speaking to Peter: "Very truly, I tell you, when you were younger, you used to fasten your own belt and to go wherever you wished. But when you grow old, you will stretch out your hands, and someone else will fasten a belt around you and take you where you do not wish to go."
Jesus has been telling Peter to care for the community: Feed my sheep. And, "in case he doesn't understand what this entails, Jesus assures him that the kingdom requires total servanthood.… Though the first half of his life was spent planning, controlling, and going wherever he wished, discipleship means that 'someone else will fasten a belt around you and take you where you do not wish to go.'
"Though the text claims that this was meant to foreshadow the way in which Peter would die, it actually says much more about the way Peter would live his life in Jesus: in full obedience to the gospel."[6] Is it any wonder that the last thing Jesus says to Peter in John's gospel are the same words that, according to Mark's gospel, were the first said by Jesus to Peter?
Follow me.
These words are a literal call to discipleship. A disciple is "a follower, a student, an apprentice, one who learns by imitating a master."[7]
On Easter Sunday, I said that the resurrection was much more about what happens to us than about what happened to Jesus. Maybe the resurrection is about getting a first-class ticket to eternity, but if it is, that's not what's important. Easter is the inauguration of an uprising. One mark of this uprising is fellowship, a fellowship of scarred and scared and doubting people – I talked about that last week. Another mark of this uprising is discipleship. The people that are part of this uprising are disciples of Jesus, the one who, on the day before his execution, knelt at his disciples' feet and washed them. And then he told them that he had a commandment for them: Love one another.
This is the one Peter was called to follow. And how does he follow? How is he a disciple? By feeding Jesus' flock.
That's why I quoted Bishop Charleston at the beginning of the sermon. "Spiritual life is defined by service, not by salvation. We are called to practice justice, exercise compassion, give generously to help others. That is the hard work of living by faith." That is the hard work of discipleship.
Like Peter, if we want to be part of this uprising, we are called to follow Jesus. That doesn't mean we have to be perfect – just look at Peter with his philia-love of Jesus. "But it does mean we are growing and learning, always humble and willing to get up again after we fall, always moving forward on the road we are walking."[8]
It's a strange position to be in, being part of the flock that Peter is called to feed and being called like Peter to feed the flock. But that's what we're called to be as part of this uprising. We are disciples who are learning even as we are teaching new disciples. Yes, we will make mistakes. Yes, some of our efforts will prove fruitless. And when that happens, Jesus will come by and encourage us to give it one more try, maybe a little differently this time, casting our nets on the other side of the boat.
As we move into our time of reflection, I invite you to meditate on anything in the sermon to strikes you, or to consider one or more of these questions:
Hold the image of tired fishers at daybreak, being told to cast their nets one more time. What does this image say to your life right now?
How have you been drawn toward discipleship by another person?
How do you relate to the story of Peter with its dramatic ups and downs?
[5] Wink, op. cit.
[7] Brian McLaren, We Make the Road by Walking (New York: Jericho Books, 2014), 179.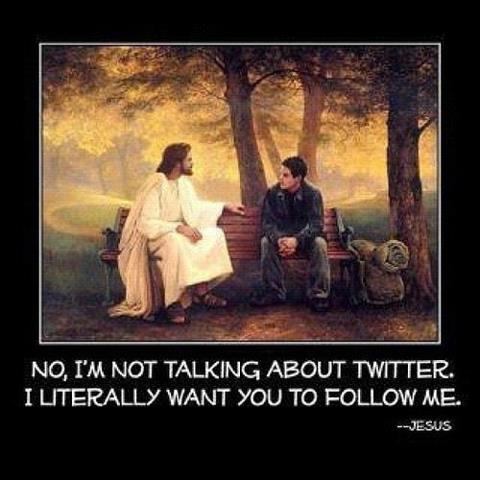 A sermon preached at Niles Discovery Church, Fremont, California,
on Sunday, January 3, 2016, by the Rev. Jeffrey Spencer.
Scripture:  Matthew 2:1-12
Copyright © 2016 by Jeffrey S. Spencer
Christmas cards and nativity scenes and many of our Christmas carols are a mash-up of the two very different birth stories in the gospels.  It's worth remembering that only two of the four gospels have birth narratives, and they are very different.  Yet, despite their differences, there is one particularly strong theme they have in common:  Jesus is born into a world of authority and subjugation, of power and oppression.
"In Luke's narrative Caesar Augustus stands political watch.  By his own decree, he claims a station at the outset of the story.  By his version of events, he is the story.
"Caesar's word goes forth, and history is made.  All the world … should be enrolled.  The whole of humanity is to be set in motion.  Step to and be numbered.  [And in this numbering,] he … is 'Number One.'
"This is the business of empire.  [We can easily imaging the purposes of such a registration.] … They come down to the very basis of Roman power:  taxation, military induction, and general population control.  As to the latter, Rome wants to know the whereabouts and number of able-bodied folks in subject provinces likely to revolt.…
"Peace on earth will be sung and celebrated, but it is not the oppressive Roman Pax.  Glory will be revealed, but it is not the glory that was Rome.  The Word is alive and present, but not to be confused with the pompous decrees of the emperor.  Among those of lowly estate, Word and glory and peace may be recognized.  But for now they will slip the gaze and the grip of the powers."[1]
That's how Luke tells the story.  But now, "Set aside, if you can, [Luke's narrative] … and step into Matthew's world.  Forget the manger, the Magnificat, shepherds, and an overstuffed inn ….  [That's all Luke.
And while you're at it,] try to get 'We Three Kings' and your neighbor's illuminated front yard out of your head.  Keep going back, past the medieval saints calendar telling how the Magi died as martyrs for the gospel.  [Go back] beyond their names and faces, fixed in the seventh century."[2]
Look at Matthew's story.  The political authority in Matthew's story is Herod the Great.  Instead of shepherds who come to see the newborn, Magi, wise men from a far-away country, come to see the toddler.  They are guided by a star, a star that does not appear (despite what we sing in "The First Noel") in Luke's gospel.
Who they were, or even if they were really doesn't matter.  What matters is who they represent in Matthew's gospel.  Foreigners are the ones who are wise enough to read the signs in the sky and journey by starlight.  Gentiles are the ones who are wise enough to be drawn to the truth of Christ.  If Matthew's gospel was written for Jewish followers of Jesus (and it probably was), this is a cutting narrative turn.  But it is also an anticipation, and prefiguring of "the racially reconciled community that gathers about Christ at table."[3]
Bill Wylie-Kellermann makes an interesting observation about these characters.  "If these mysterious Magi were of a priestly class who, originating among the sixth-century Medes, survived the transition of power to the Persian empire, or if they were of the sort mentioned so often in the book of Daniel as attending the king's court in order to function as seers, magicians, interpreters of dreams, and the like, then such as these were accustomed to the courtly scene.  They would be fully at home in the company of kings.  A leisure class having time to study the sky, perhaps at the behest and benefaction of a king.
"Little wonder they make for Herod's palace.  And when Herod consults his coterie of priests and scribes, they meet up with their opposite numbers.…
"By the deepest longings of their hearts, and without the benefit, until now, of the Hebrew scriptures, the Magi have come.  Their humility is wondrous, nearly naive.  They are foil to Herod, who by the most blatant deception and calculated manipulation expresses the desire to come and worship.  [Herod's] guile is stunning, nearly blasphemous."[4]
"When Herod gets wind of the child's advent, he is immediately troubled and 'all Jerusalem with him.'
"His reaction is entirely in keeping with what the historians tell us of Herod.  He had consolidated his power by military ruthlessness and [his] political acumen, [by] employing a series of assassinations against opposition figures and potential claimants to the throne.  He had informers and secret police everywhere.  In his suspicions of disloyalty, he killed three of his sons, one of his wives, and any number of close advisers.
"His response to the prospect of the Messiah's birth is more of the same tired method:  to hatch yet another scheme, conceive another assassination plot.  His dear hope that he too could come and worship rings a notorious false note.…
"A question on which Matthew's birth narrative turns is this:  Will the Wise Men, even unwittingly, be drawn into Herod's scheme?
"Will they be his agents on the scene?  Will they return with names and addresses and physical descriptions?  Will they understand the murderous complicity into which they are being drawn?
"The wisdom of the Wise Men is that they worship the true king.  Their exceeding joy and true worship has as its flip side the discernment of the false.  Deep in their psyches from whence dreams come, they discern Herod's lie.  They dream, perhaps, of a dragon, crouched to devour.
"Therein lies a choice for them.  To return another way is a route of no small consequence.  They are foreigners and guests.  They travel with permission, their visas stamped with Herod's mark.  To go against a king who is not above murder is to risk his fury.  Nonetheless, they non-cooperate.  By their act of disobedience the child is protected."[5]  At least for the time being.
The cover art on your announcement folder is "Nativity," by Fritz Eichenberg.[6]  It's a work he created in 1950, a few months into the Korean War.  In the center foreground lies the babe in hay and more on than in his swaddling clothes.  Nestled round are an adoring donkey and a cow.  Here we have Luke's birth narrative depicted.  Through the crossbeams above, we see a star points down from the heavens.  This is Matthew's birth narrative.  At first glance, the scene is very Hallmark.
"But wait.  A closer look through the archway reveals a village nearly off the edge of the frame.  However, this is not the cozy skyline set on a Judean hillside as one might expect, but a bombed-out city in flames.  One has the feeling that it's all coming this way, closing in on the child asleep, holy and innocent.  Look again.  Tucked beneath the hay is a soldier's helmet.  He is born in a year of war, and violence is near."[7]
Given the political realities into which Jesus was born, this art is a more accurate depiction of the mish-mash of the birth narratives than anything Hallmark actually sells.  On one hand, we have the wondrous story of the birth of the infant Jesus, Emmanuel, God with us.  Of course wise people will seek him.  And on the other hand, we have Herod who wants to kill the baby.
What is it about the presence of The Divine in our world that brings out both reactions in us humans?  What is it that frightens us so much we want to kill it or moves us with so much joy that we will travel far to bring gifts and pay homage?[8]
My friend, Lizann Bassham, who posed these questions a year ago, offers this possible answer:  "The possibility of The Divine incarnation brings change, change in hearts, in culture, in the very fabric of Universal energy.  Maybe our reaction to change and our investment in things as they are, is what determines whether we greet it with joy or fear."[9]
"Thomas Long says that 'the world is full of "stars in the East" – events in nature, personal experience, and history that point toward the mystery of God …' but the Bible helps us to 'recognize these holy moments for what they are … to see God's face clearly in them.'  Without scripture, we would be like the wise men, trying to figure out the deeper meaning of what they had experienced, and then what to do about it.  [However,] just being a biblical scholar isn't enough, either:  the chief priests and the scribes missed the meaning of the text, and Herod turns to scripture to use it for his own panicked purposes.  Long observes, 'One can, like Herod, be in favor of studying the scripture and still be on the wrong side of God's will.'"[10]
This is the dichotomy Matthew sets up in his birth narrative.  Will we see the stars in the east and let them lead us on a journey to joy, or will we let them move us to fear?
Last week's Non Sequitur[11] cartoon played with this.  The first frame is of the magi, traveling across the desert.  The second frame, they are surrounded by light.  In the third frame, we see that the light is coming from a searchlight atop a wall.  The poster on the wall says "Foreigners" in a red circle with a slash mark through it.  The fourth frame shows the magi traveling away from the star.
Will we let the starlight lead us on a journey of joy or a journey of fear?
Last week, Cuyahoga County Prosecutor Timothy McGinty announced that a Grand Jury decided not to indict Timothy Loehmann, the Cleveland police officer who shot and killed 12-year-old Tamir Rice in November 2014.  While I have no desire to retry the case today, I am painfully aware that this case all too clearly shows our propensity to journey toward fear.  Officer Loehmann said that he arrived on scene and was immediately afraid for his life and the life of this partner.  What leads a trained police officer to move to fear so quickly?  What leads Americans in general, Americans of all races, to be more fearful of teenaged boys the darker their skin is?  What leads so many people of color to move immediately to fear when they see a police officer?
I suppose there are really three options for us:  We can ignore the stars in the east, we can follow them with joy, or we can react to them with fear.  Epiphany invites us to be on watch for the stars the announce God's activity and to journey by the starlight in joy, even if that joy calls us to disobedience of the powers that be.
Amen.
[1] Bill Wylie-Kellermann, "O Holy Nightmare," Sojourners, https://sojo.net/preaching-the-word/o-holy-nightmare (accessed 29 December 2015).
[2] Kari Jo Verhulst, "A Birth Announcement," Sojourners, https://sojo.net/preaching-the-word/birth-announcement (accessed 29 December 2015).
[3] Bill Wylie-Kellermann, "Epiphany," Sojourners, https://sojo.net/preaching-the-word/epiphany (accessed 29 December 2015).
[4] Ibid.
[5] Wylie-Kellermann, "O Holy Nightmare," op. cit.
[6] See http://sacredartpilgrim.com/collection/view/19 and scroll through the pictures to find the one described.
[7] Wylie-Kellermann, "O Holy Nightmare," op. cit.
[8] Lizann Bassham posed these questions in a status update on Facebook on 7 January 2014.
[9] Ibid.
[10] Kathryn Matthews (Huey), "Sermon Seeds: Epiphany," United Church of Christ, http://www.ucc.org/worship_samuel_sermon_seeds_january_3_2016 (accessed 31 December 2015); quoting Long from Matthew, Westminster Bible Companion.
A sermon preached at Niles Discovery Church, Fremont, California,
on Sunday, April 26, 2015, by the Rev. Jeffrey Spencer.
Scriptures:  John 18; 1 John 3:16-24; Psalm 23
Copyright © 2015 by Jeffrey S. Spencer
Imagine you're in a gathering of people and the leader asks you to introduce yourself.  You start off, "I am …"  But what do you say next?  Do you say your name?
I am Jeffrey Sawyer Spencer.  That really doesn't tell you much about me.  Maybe my choosing to introduce myself that way tells you a little something about who I am if you consider that I could have told you, "I am Jeff" or "I am Pastor Jeff."  But that consideration is only possible if you know that I typically go by "Jeff" and that I'm ordained.
I could tell you something about what I do.  I am a pastor at Niles Discovery Church.  I am a bass in the Golden Gate Men's Chorus.  But none of these introductions really tells you who I am.
In reality, you can only begin to understand who I am by spending some quality time with me.  It is the same with God.  We can know some things about God, but only real experience with God will enable us to glimpse what God is really like.
Barbara Essex[i] points out that scripture is filled with stories of individuals' relationships with God and that through those stories we can see how others have experienced who God is.  "For Abram (who later became Abraham), God was a voice pushing him and his family from the comforts of retirement to new frontiers in a strange land.  For Hagar, God was a presence of strength and survival in an abusive and exploitive household.  For Joseph, God was a rescuer who delivered him from a pit and prison and elevated him to 'somebodiness' in Pharaoh's palace.  For Esther, God was an expert strategist who made a way out of no way and enabled her to save her people from massacre.  For Jeremiah, God was a fire shut up in his bones.  For Ezekiel, God was a surgeon and triage team who brought new life to dried bones."  Their experiences with God taught them who God is.
And so it is with each one of us.  Each of us has unique experiences of God.  And through those experiences, our understanding of who God is changes through our lifetime.  God doesn't change; our understandings change.  This is because our experiences of God do not define God – they merely give us glimpses of who God is.
The Bible tells us that Moses had a very powerful experience of God.  He was off shepherding sheep when a burning bush caught his eye.  When he went over to the bush, he heard the voice of God calling him.  First, the voice told him to take off his shoes for he was standing on holy ground.  Then the voice told him to return to Egypt and Pharaoh's court and demand the release of the Israelite slaves.
Moses suggested that it would be challenging to go back to the Israelites to do the community organizing that would be necessary to prepare them for the trek from slavery to freedom.  Moses said to God, "If I come to the Israelites and say to them, 'The God of your ancestors has sent me to you,' and they ask me, 'What is his name?' what shall I say to them?"
God said to Moses, "I am … who I am."  The Hebrew is actually difficult to translate, but that's about as good a translation as any.  Who is God?  God is … who God is.
Other "I am" statements are scattered through scripture.  Sometimes these "I am" statements reveal something more about who God is, though none completely reveals the majesty and mystery of who God is.  God is Presence and Healer and Savior and Keeper.  God is rock and refuge and protection that people seek.
One of the things that pops out when one reads the gospel of John is that Jesus also uses "I am" statements.  The words, "I am," are used 29 times in the gospel and 26 of those times they are on Jesus' lips.  Seven times he uses the phrase followed by distinct metaphors or images:  I am … bread; light; door; shepherd; resurrection and life; way, truth and life; and vine.  These are images that his audience would know and understand.  By stating "I am" in this way, Jesus uses tangible symbols and images to help the people understand his authority and power.  And when he utters, "I am," he connects himself to the God of the Hebrew Scriptures.
Today, we hear him say, "I am the good shepherd."  And in saying this, Jesus reveals something about who he is and about who we are.  The image of a shepherd was a common one – people walking around the Palestine would have seen shepherds on a daily basis.  On one hand, the status of shepherds in the social fabric was quite low.  Hanging out with sheep in the fields wasn't exactly clean living.
On the other hand, Hebrew Scriptures paint shepherds in a positive light.  The first sin in scripture may be the eating of the forbidden fruit, but the first crime in scripture is a murder:  Cain killed his brother Abel.  Cain, the bad guy, is a hunter; Abel, the good guy, is a shepherd.  Moses hears God's call while shepherding.
And the 23rd Psalm paints a positive picture of God as a shepherd.  In this Psalm, the duties of the shepherd are evident.  A good shepherd leads, guides, feeds, protects, and even carries the sheep, when necessary.  God the shepherd cares for the sheep and has their best interests at heart.  There are bad shepherds, hirelings who run away at the first sign of danger.  But God is a good shepherd, the shepherd who guided Israel out of slavery into the present.
Think about the images of shepherds in the gospels.  The shepherds are the ones the angels announce the birth of Christ to.  They seek the lost sheep.  They risk their lives for the flock.  Jesus is the Good Shepherd because of his relationship to the sheep and to God.  There is nothing this Good Shepherd will not do for the well-being of the sheep; no sacrifice is too great.  Jesus loves God so much that his only desire is to do God's work – even if it means giving up his life.
Further, Jesus gathers the flock.  Jesus implies that the community he is forming will be inclusive:  "I have other sheep that do not belong to this fold.  I must bring them also, and they will listen to my voice.  So there will be one flock, one shepherd."  Jesus invites everyone into the flock.  Sinners, lepers, women, Samaritans, tax collectors, and more are all included.  Jesus' flock is an open and affirming flock.
As flattering as this image of the Good Shepherd is, the image of the sheep is equally unflattering.  Sheep are stupid creatures.  "They are not able to take care for themselves and need constant watching.  They wander off; they will drink polluted water; they will try to scratch out food from the same barren spot even when fresh grass is right in front of their faces; they will eat too much; and they will fall down and be unable to get up on their own!  The sheep are totally dependent creatures.  They need a shepherd to guide, care for, and rescue them.  Sheep will not survive without a shepherd."[ii]
Maybe you see where I'm going with this.  If Jesus is the Good shepherd, that makes us the sheep.  That makes us the unflattering description I just made.
Diana Butler Bass reflects on this at a personal level.  "Having been born and raised in cities, I don't know much about sheep, and my closest acquaintance with them was not a happy experience.  My junior high school locker mate lived on a farm.  Her family raised sheep.  Every morning, she helped feed the critters and arrived at school with clothes smelling like manure.  The aroma got into my clothes as well, prompting some seventh grade boys to dub us 'the sheep girls.'  It wasn't a compliment.
"Most people probably have more romantic notions of sheep, however, than do I.  Cute, furry creatures depicted in pastoral scenes of old-fashioned farms.  Baby lambs born in the spring.  The shepherd conjures images of Jesus the Good Shepherd holding us, carrying us through life's difficult patches and protecting us from predatory beasts – rather like a bucolic version of the poem, 'Footprints in the Sand.'"[iii]
Bass goes on to remind us, "The symbol of the Good Shepherd first appeared in Christian art in the first century, making it one of the most ancient signs of the faith.  It was not, however, invested with quixotic ideals of rural life.  Rather, the Good Shepherd was the most common form of catacomb art – it was how early Christians decorated their tombs.  The sheep was a symbol for the deceased soul, and the shepherd was the symbol of Jesus bearing the dead to heaven."[iv]
I hear echoes of the first Epistle of John.  "This is how we know what love is: Jesus Christ laid down his life for us. And we ought to lay down our lives for our brothers and sisters" (1 John 3:16; NIV).  The author of this letter is telling us that it's our turn, that as the body of Christ today, it is our turn to be good shepherds to the world.
The letter writer cuts me to the quick when he asks, "How does God's love abide in anyone who has the world's goods and sees a brother or sister in need and yet refuses help?" (1 John 3:17; NRSV)  Sharing materially is one way to lay down our lives for our brothers and sisters.  And there must be a thousand other ways to "not love with words or speech but with actions and in truth" (1 John 3:18; NIV).  We must decide for ourselves – individually and as a congregation – how we will love with actions and in truth.  We still have work to do to close the gap between the love we profess and the love we share.  And we also know from Jesus that to really love with actions and truth will require us to lay down our life.
It seems oxymoronic, but the only way the church will not die is by dying.  It is only by giving ourselves away that we will live.  Fred Craddock once said, "It is not whether the church is dying, but whether the church is giving its life away to the world."[v]
Nicole Lamarche is starting a new United Church of Christ in San Jose.  In a recent blog post about this challenging process, she shared this insight that reaffirms and expands on what Fred Craddock said:  "The congregations that are woven into the life of the communities in which they are located will survive this time of radical transformation and those that continue to see their mission solely as caring for those who show up to a building will eventually shrivel.  Switch the default from looking in (it's all about meeting our needs), to looking out (what difference can we make in this place?) and everything changes.  If your goal is to be the friendly church for everyone and you aren't clear about what niche you serve and how your congregation matters, slow decline is likely."[vi]
It may not be all that flattering to be the sheep, but we're not only the sheep.  We're also the body of the Good Shepherd today.  Our job is to lay down our life for the sheep.  Now we need to figure out who we'll go about laying it down.
Amen.
[i] Barbara J. Essex, Bread of Life, (Cleveland, Ohio: United Church Press, 1998).  For this sermon, I used (and sometimes quote) from pages 13-17 and 53-60.
[ii] Ibid.
[iii] Diana Butler Bass, "Shepherding to Heaven," Sojourners, http://sojo.net/preaching-the-word/shepherding-heaven (accessed 21 April 2015).
[iv] Ibid.
[v] Quote cited during worship at the Christian Church of Northern California-Nevada Annual Gathering on 24 April 2015 in Sacramento.
[vi] Nicole Lamarche, "Five Things I have learned from Religious R&D," Silicon Valley Progressive Faith Community http://siliconvalleyprogressivefaith.org/5-things-i-have-learned/ (posted 17 April 2015; accessed 25 April 2015).
A sermon preached at Niles Discovery Church, Fremont, California,
on Sunday, April 19, 2015, by the Rev. Jeffrey Spencer.
Scripture: Luke 24:13-48
Copyright © 2015 by Jeffrey S. Spencer
            It's the middle of the night in a "Calvin and Hobbes" comic strip. Calvin's mom is startled awake from the yelling coming from another room: "MOMM! MOM!"
His mom comes to his bedroom and turns on the light. "What is it? What's the matter?"
"Do people grow from spores?"
"SPORES?!? You wake me up at 2 AM to ask if people grow from spores? Are you out of your mind?? Why are you even awake?! Go to sleep!!"
"She didn't answer. She must not know." Calvin says in the dark.
"I'm telling you, it's true," Hobbes taunts.[1]
"Go back to bed. Don't ask. Don't bother me when I'm trying to sleep." Sometimes that's my problem. My search for truth often begins in the middle of the night. I can't fall asleep because I'm thinking about a problem. Or I suddenly find myself awake in the darkness of the middle of the night. Maybe it was my own snoring that woke me. I don't know. The rest of the world is quiet. It's the middle of the night, for crying out loud, and I'm supposed to be asleep.
But maybe God knows that the middle of the night is the time when I am most apt to listen. This can be a time of prayer and for asking the questions that seem to have no answers. During the daytime there is so much noise and static in my life that I can't hear myself think – let alone listen for the voice of God. But in this silence of the middle of the night … Words and ideas roll around, reflect, move deeper into my being. And my filters are turned off. I end up expressing exactly what is weighing most heavily on my heart and mind: Friends who are experiencing brokenness. The violence in the Middle East. My government's willingness to use military might in ways that seem immoral to me. The continued threats of climate change and the seeming international commitment to do nothing about it.
And not just these things. What really comes up are the feelings – the feelings that I'm unable to do anything about these things. What really comes up are my anxiety, my fear, and my anger because of these unsolvable sufferings. And sometimes what comes up is my disbelief. Still, sometimes I am given the grace to listen. I try to be open to God's word of teaching and challenge and hope in the middle of what is happening in my heart, in my mind, in my life, in the world. Maybe in the middle of the night there is an opening to the presence of God.
Thanks be to God that it is okay to cry out in the night like a frightened child. It's okay to bang on God's door in the middle of the night. God's love for us does not sleep or stop. God doesn't say, "For crying out loud, Jeff, it's 2:00 a.m. Why are you even awake?! Go to sleep!"
In the daytime, things are different. In the daylight, I don't typically raise the questions that I don't already know how to answer. Or if I don't know the answer, I can at least rationalize my lack of answers. In the daylight, I deal with practicalities.
That's what was happening in the daylight in our first scripture lesson. Idle tales were told at the break of day of the one whom they thought would redeem Israel, the one who was tortured and executed, was somehow alive. It's later in the day now and two disciples are on the road out of Jerusalem. It's a practical decision, whether they're heading back home or just heading out of town. Jerusalem is a place of sorrow and of danger now. The practical thing to do is leave.
A stranger comes to them and opens the scriptures to them and they invite him to stay and share a meal. And the idle tales told earlier in the day somehow take on flesh. There's a mad dash back to the city, back to the disciples, huddled in the room.
If only one story about Jesus survived, I'd pick that story. The story has it all – well, almost all of it. It is a resurrection story that talks about the horror of the crucifixion, these the defining events of Christianity. It has the outline of a worship service in it – Jesus discusses scripture and then celebrates the Eucharist (communion). It speaks to the spiritual dimensions of faith and the mysteries of faith. The only things it's missing are an ethic for living and an overt call to follow Jesus.
I love this story, and it doesn't matter to me that most of the Biblical scholars I most respect say that it's ahistorical. In fact, that's something I like about the story. It is a beautiful example of how what we read in scripture isn't meant to be taken literally, even though it's true.
John Dominic Crossan, one of those Biblical scholars I respect, writes about the importance of non-literal interpretations of scripture using the Emmaus Road story as an example. It's a rather lengthy paragraph, but he writes quite well.
"Those who had originally experienced divine power through [Jesus'] vision and his example, still continued to do so after his death. In fact, even more so, because now it was no longer confined by time or place. A prudently neutral Jewish historian reported that, at the end of the first century, 'When Pilate, upon hearing him accused by men of the highest standing amongst us, had condemned him to be crucified, those who had in the first place come to love him did not give up their affection for him. And the tribe of the Christians, so called after him, has still to this day not disappeared.' And an arrogant Roman historian reported that, at the start of the second century, 'Christus, the founder of the name [of Christian], had undergone the death penalty in the reign of Tiberius, by sentence of the procurator Pontius Pilatus, and the pernicious superstition was checked for the moment, only to break out once more, not merely in Judaea, the home of the disease, but in the capital itself, where all things horrible or shameful in the world collect and find a vogue.' Jesus' own followers, who had initially fled from the danger and horror of the crucifixion, talked eventually not just of continued affection or spreading superstition but of resurrection. They tried to express what they meant by telling, for example, about the journey to Emmaus undertaken by two Jesus followers, one named and clearly male, one unnamed and probably female. The couple were leaving Jerusalem in disappointed and dejected sorrow. Jesus joined them on the road and, unknown and unrecognized, explained how the Hebrew scriptures should have prepared them for his fate. Later that evening they invited him to join them for their evening meal and finally they recognized him when once again he served the meal to them as of old beside the lake. And then, only then, they started back to Jerusalem in high spirits. The symbolism is obvious as is the metaphoric condensation of the first years of Christian thought and practice into one parabolic afternoon. Emmaus never happened. Emmaus always happens."[2]
"Emmaus never happened. Emmaus always happens."
Don't take this story literally, as if it is an historical account. Take it as a "parabolic afternoon," a "metaphoric condensation" of how those first century followers of Jesus understood what had happened and was happening when they gathered for worship and broke bread together. There, at the table, their eyes were opened and they recognized Christ, there in the midst of their community.
The story goes on. We're now into the evening of Easter day. It's dark out, the time when questions from deep inside come to the surface. The disciples are huddled in the upper room when the two disciples came running back from Emmaus to say that Jesus was with them on the road, and was made known to them in the breaking of the bread. And as they were discussing these strange things, Jesus suddenly was there in their midst. The disciples were startled and terrified. They thought it was a ghost!
But Jesus said, "I'm no ghost. I'm real. Look at my hands and feet. Give me something to eat." And the disciples were overcome with the simultaneous feelings of joy, disbelief, and wonder.
I'm grateful for their reaction. So often, I feel like I should have no doubts, that I should only know joy. Christ is in my heart. Isn't joy supposed to fill my life? Nope. Discipleship isn't an easy path. And the world is a complicated place. And sometimes I wake up in the middle of the night …
Jesus invites our questions, our doubts, and our fears to surface and then helps us discover the answers which give new life and hope in the midst of our fears and doubts. No need to run away from reality. We can recognize the Christ at work in the middle of it.
Jesus stepped into the disciples' reality. And he brought a new reality: the good news of peace; and the triumph of life over death. He also brought a mission: "You are witnesses of these things." Despite their fear and doubt, Jesus called them to bear witness to the truth they knew.
Despite our fear and doubt, Christ calls us to bear witness to the resurrection. So, I've been asking myself this week, how have I been a witness to the resurrection? Where do I recognize the living Christ? And I came back to two things: bread and scars. These are the two places where I most recognize Christ.
There's a United Church of Christ in Washington that had as a motto, "Christ takes form in a band of people." I've seen this phrase attributed to Dietrich Bonheoffer and that might be where they got it.[3] Regardless of where the saying comes from, I've known it to be true in my life. There is something about a group of people uniting in the Spirit that transforms it into the living presence of Christ.
Back in the days when the Winter Relief program was still using churches for emergency shelter, I saw Christ take from as people from our church rallied together to create a space of welcome. When I've protested with others against injustice, I've felt the presence of Christ in our efforts. When I've sat in silence with others, focusing on God, I've seen Christ take form. When I've gathered with others at the table of grace, I've encountered the risen Christ. I can bear witness to the resurrection.
It has long fascinated me that in the resurrection, Christ's scars remain. You'd expect there to be scars if he was simply resuscitated. But Jesus was resurrected, not resuscitated, brought to a new and eternal life, not back to the old life. Yet the resurrection didn't erase his scars. The Christ of Easter bears the scars of Good Friday. It makes it easier to me to understand why my life isn't a total joy, why fear and doubt remain even in the midst of my faith. The scars remain. In fact, the scars are signs of the resurrection.
When I reflect on my scars, I have stories of the resurrection. My first scar is a story of new life – I wouldn't be here without my bellybutton. Hidden in my right eyebrow there's a scar that keeps the memory of my mother alive. As a toddler, I tripped and cut myself on a Tonka truck. As my mother told the story, my great-aunt was freaked out by how much blood came out of my little head, but she (my mother) was cool as a cucumber. The scar on my left knee brings back memories of the joy of summer camp when I was seven.
But it's the deeper scars, the ones you can't see because they are scars from wounded emotions and a wounded spirit, that really hold resurrection stories: stories of coming out on the other side of betrayal; stories of finding wholeness within myself when the world said I wasn't whole. Scars are marks of healing, of life being brought forth by the power of God from pain and suffering. They are little Easters lived out in our bodies, lived out in our lives. My scars remind me that I can bear witness to the resurrection in my life.
My scars also remind me to look beyond myself to recognize Christ. My scars remind me that Christ is present in the hurting ones, the outcasts, the powerless. The 4th century bishop of Constantinople, John Chrysostom, found the same thing to be true. "If you cannot find Christ in the beggar at the church door, you will not find him in the chalice."
We come to the table to recognize Christ. We look to our own stories of healing and new life to recognize the power of the resurrection. And we look to the one from whom we might recoil to recognize Christ in our midst.
Let you hearts and your eyes be opened.
Amen.
[1] Calvin and Hobbes comic strip I found online at http://i.imgur.com/ZcntQSB.gif (accessed 18 April 2015).
[2] John Dominic Crossan, "Overture," from The Historical Jesus, reprinted on http://www.johndominiccrossan.com/The%20Historical%20Jesus.htm (accessed 18 April 2015).
[3] See, for instance, http://www.academia.edu/1680555/In_Memory_of_Theo_Kotze_a_South_African_of_Courage