You are currently browsing the category archive for the 'Spirituality' category.
A sermon preached at Niles Discovery Church, Fremont, California,
on Sunday, August 19, 2018, by the Rev. Jeffrey Spencer.
Scriptures:  1 Kings 2:10-12, 3:3-14 and Psalm 111
Copyright © 2018 by Jeffrey S. Spencer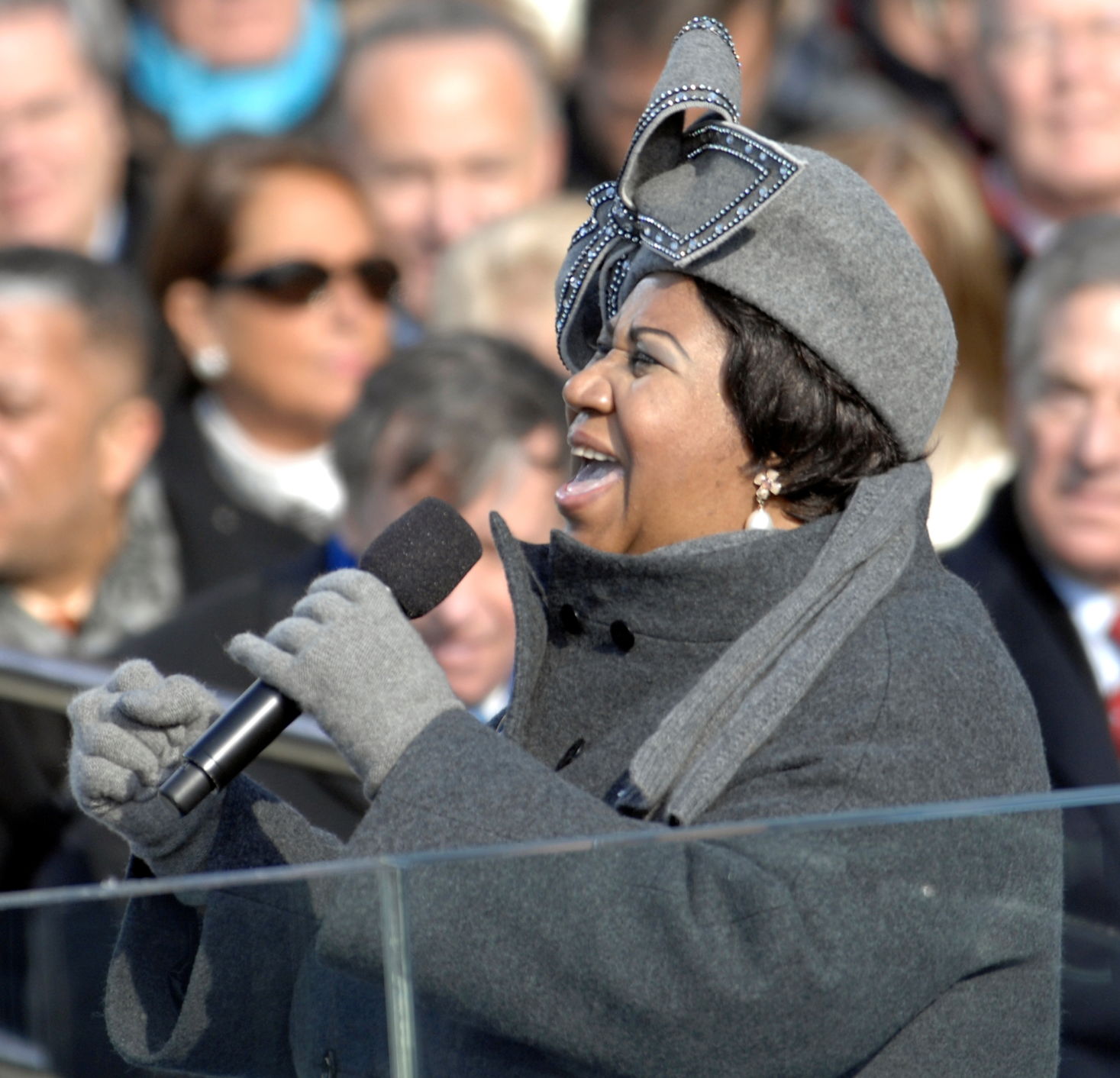 There have been some globally significant deaths in the past few days.  Aretha Franklin, the Queen of Soul, died on Thursday.  Kofi Annan, former General Secretary of the United Nations and Nobel Peace Prize laureate (and an alumnus of my alma mater, Macalester College), died yesterday.  When I heard about Aretha's death, I thought to myself, "The Queen is dead … and there's no one to succeed her."  Usually, when a monarch dies, there is a successor.
It's been said that the primary duty of Princess Diana was to provide the United Kingdom with an heir and a spare.  She did that:  my cousins, Wills and Harry.
Making sure there was an heir to King David was not a problem.  With his multiple wives there were multiple sons, and with his impending death in chapter one of 1 Kings, a power struggle began.  Solomon is David's pick and is actually crowned before David's death.
Our reading picks up with the death of David. I like how delicately it's put.  In the NRSV, "David slept with his ancestors."  In The Message, "David joined his ancestors."
So Solomon ascends to the throne.  Our reading skips the bit about Solomon consolidating his power in a – well, let's just say that there was blood to clean up.  And our reading skips the part about Solomon working on his kingdom's safety with a marriage alliance:  he marries a daughter of Pharaoh.
We pick up the 1 Kings narrative with stories about how righteous Solomon is.  He goes to the holy places of Israel and offers sacrifices.  He's a good guy (especially if you ignore the parts of the story that we skipped).  One of the holy places Solomon goes to is Gibeon.  And while he is there he has a dream, the one we heard about in our reading.  God appears to Solomon "in the dream and gives him a life-changing invitation: 'Ask what I should give you.'  Solomon begins his answer by acknowledging God's love for his father, David – a love that has placed Solomon on his father's throne, so that David's legacy and family line will continue.  Solomon describes himself as 'only a little child' – perhaps a reference to his youthfulness (although his exact age here is unknown), or a figure of speech reflecting his sense of the enormity of his responsibility as king."[1]
Then, Solomon puts in his request.  What would you ask for?  You've got one wish.  You've just become king.  What would you ask for?
Solomon asks for wisdom.  And not just any wisdom.  Eugene Peterson puts it this way in The Message:  "Give me a God-listening heart so I can lead your people well, discerning the difference between good and evil."  The New Revised Standard Version translates it, "Give your servant therefore an understanding mind to govern your people, able to discern between good and evil."  The New International Version says he asks for "a discerning heart."  The English Standard Version says he asks for "an understanding mind."  The American Standard Bible says, "an understanding heart."  The Contemporary English Version says simply, "make me wise."
All of them say he wants this wisdom so that he can know or discern the difference between right and wrong, between good and evil. Here's a little Bible quiz.  Who remembers who else in the Bible sought to know the difference between good and evil?  The answer is, Adam and Eve.  They were forbidden to eat the fruit of one tree, the tree of the knowledge of good and evil.  And, of course, that's the one they most wanted.  The big difference here is that Adam and Eve were trying to be like God, and Solomon is trying to be an effective servant of God.
But more interesting, to me at least, than this call back to the early chapter of Genesis is how challenging it is to translate the Hebrew into English and why so many different translations use different words.  I think part of the reason is that understanding what wisdom really is takes – well, wisdom.  If the issue was knowledge or even intelligence, I think it would be easier to write about.  Writing about wisdom is harder.  We end up writing about the heart, and not just the mind.  We seem to understand that wisdom has something to do with feelings, yes, and …
… somethingmore.  Intuition, perhaps.  Sensory input, maybe.  Experience, probably.
Arianna Huffington wrote a book several years ago titled Thrive.  I haven't read it; I've only read about it.  In it, apparently, she outlines a "third metric" for measuring success.  This from a woman who had plenty of power and money, the typical first two metrics for measuring success in our culture.  Her"third metric" "embraces well-being, wonder, giving—and wisdom. Here is how she defines it:
Understanding life as a classroom where we can learn even from our struggles
Practicing and expressing gratitude
Paying attention to our intuition and interior life
Appreciating the difference between information and wisdom
Slowing down in our culture of hurry sickness
Being mindful instead of operating on automatic pilot"[2]
I like this list.  I know that when I can move from seeing only the pains in a struggle to seeing the lessons in the struggle, my life improves.  I know that the practice of looking for reasons to give thanks and then expressing that thanksgiving has grounded me spiritually.  I know my life is simply better when I listen to my intuition and to what my souls is saying.  This usually requires me to slow down and to be intentional.  I know I don't like it when someone won't listen to what I have to say, yet I do that to myself all the time when I get too busy.  Having information is helpful, but applying it wisely is even more helpful. As the saying goes, "Knowledge, is knowing a tomato is a fruit. Wisdom is not putting it in a fruit salad." I already mentioned one of the reasons slowing down is important—it gives me time to listen to myself.  Another is that it helps me be aware of the reasons I have to be grateful.  Only by slowing down on my walk to the barber yesterday could I enjoy these little flowers.  And I only noticed them by being mindful (at least a little bit) to what was around me as I walked.
April Yamasaki points out the parallels between Huffington's list and Solomon's wisdom.  Today's scripture reading "also suggests three measures of success:  riches and honor (neither of which he asks for) and wisdom (which he does).  For Solomon, wisdom includes gratitude; after he wakes from his dream, he offers sacrifices in thanksgiving to God."[3]
Yamasaki ponders, "If Solomon were an older and more experienced ruler when God appears to him in his dream, I wonder if he would ask for wisdom.  Would he ask for wisdom if he were not already wealthy and powerful?  If Huffington hadn't already been rich and influential, would she have discovered that third metric?  What might wisdom mean for us ordinary folk?"[4]
What might wisdom mean for us ordinary folk?"
I've been pondering this question all week.  And my mind kept coming back to an experience I had when I was about the same age as Solomon was when the scriptures say he had his dream.  I was about half-way through college, preparing myself to be a math teacher, but it didn't feel quite right for me.  At worship one Sunday, the scripture reading was of the healing of Bartimaeus, a man who was blind until he met Jesus.  As I listened to the reading I had something like a lucid dream.  It was as if I was transported to those dusty roads and I was there watching the story unfold, listening to what everyone was saying.  Jesus asked Bartimaeus, "What do you want me to do for you?"  I knew how Bartimaeus was going to answer, that he wanted to be able to see. And I wanted him to say something different.  For all the world, I wanted him to say something different.  I wanted Bartimaeus to ask Jesus to tell me what I was supposed to do with my life.  But Bartimaeus asked from his sight, and I returned to the wooden pew St. Paul, Minnesota, disappointed and none the wiser.
Or maybe I was a little wiser.  At least I knew how much I longed for direction, for a clearer sense of call. And that clearer sense of call did eventually come.
I'm not sure what to make of this reminiscing, what it has to tell me about what wisdom might mean to us ordinary folk.  Except that maybe wisdom is relational.  There was an intimacy I had with Jesus and Bartimaeus in that moment in worship.  And Solomon has an intensely intimate moment with God in his dream.  And maybe wisdom has an ethical dimension regardless of our station.  Being able to discern between right and wrong, between good and evil – the specific wisdom Solomon asks for – is only helpful if it leads to action, to behavior, to right living and right decision-making.  And maybe wisdom has an emotional dimension.  My trip to the dusty roads of first century Palestine was certainly an emotional experience, and I imagine Solomon's dream left him with deep feelings that moved him to offer sacrifices in praise and thanksgiving.
When I started making plans for today's sermon about a month ago, I couldn't help but think of the current situation in the United States with political leadership and what seems to me to be a lack of wisdom.  But I don't think that commentary is needed today.  Or if you need that commentary, I'll leave it to you to offer it to yourself.
Instead, I think concluding with a question for your refection is enough.
If God came to you in a dream and offered you one wish, what would you ask for?
Would you ask for wisdom?  Would you ask for something else that you think you need more than you need wisdom to serve God and God's people?  Or would you ask for something to satisfy a personal desire, to satisfy a "want"?
I'll leave it to you to finish today's sermon.
_______________
[1]April Yamasaki, "August 16, 20th Sunday in Ordinary Time …," Christian Century, https://www.christiancentury.org/article/2015-07/august-16-20th-sunday-ordinary-time (posted 4 August 2015; accessed 15 August 2018).
[2]Ibid.
[3]Ibid.
[4]Ibid.
A sermon preached at Niles Discovery Church, Fremont, California,
on Sunday, July 29, 2018, by the Rev. Jeffrey Spencer.
Scriptures:  John 6:1-15
Copyright © 2018 by Jeffrey S. Spencer
Some of you may be wondering, "Why is Pastor Jeff preaching on this story again?"  While I'm certain I've preached on John 6:1-15 before – several times before – I don't remember when the last time was.
The reason the story is familiar to so many is that it shows up six times in the four gospels.  Twice in Matthew, twice in Mark, once in Luke, and once in John we read about Jesus feeding vast multitudes with just a few loaves of bread.[1]  In other words, the story shows up often in our reading of the gospels.  It must have been an important story to the first generations of Christians.  And it shows up often in the lectionary.  So you'll hear pastors often preaching on it.
The six versions all have the same basic plot.  A large crowd shows up to see Jesus somewhere out in the countryside.  At some point someone realizes that all these people need to be fed.  Jesus suggests or implies that the disciples should take care of feeding them.  The disciples say it's financially and/or logistically impossible to do so with the paltry supplies they have.  Jesus takes what they have, blesses it, and gives it to the crowd.  And the next thing you know, everybody has had enough to eat and the disciples are collecting the leftovers.
There are four things I particularly like about the way John tells the story.
Jesus wants to go on retreat, so he and the disciples head across the sea of Galilee. Maybe because I'm just coming off a week of study leave that was a retreat, I empathize with this desire.  My study leave was very restorative.  The only problem is that the crowds follow Jesus around the lake.  So much for Jesus' retreat.
John identifies the lake as both the Sea of Galilee and the Sea of Tiberias. He's the only gospel writer to use the Roman name of the lake.  Either John is writing for an audience who didn't know what a Jew would be referring to with the name "Sea of Galilee," or John is doing something else here.  I think it is much more likely that John is doing something else.  More on this in a moment.
John doesn't name the real hero of the story, but clearly it's the mom who packed the kid's lunch.
Only John includes the postscript to the story about the people wanting to make Jesus their king, something he rejects.
The second and fourth of these highlight John's agenda.  He mentions the Roman name for the Sea of Galilee and almost immediately mentions the Jewish festival of Passover.  He mentions the Romans and he reminds his audience of the foundational story of Judaism, the Passover story.  He mentions the occupying power and he reminds his audience that God is a God who delivers people from bondage into freedom.  I think John is reminding his audience of the tension that exists between the Empire of Rome and the kin-dom of God.
This tension continues through the story to its conclusion, when Jesus rejects the people's attempt to challenge the Empire by making Jesus a political leader.  Jesus picks another way to challenge empire.  We need to hold on to that tension as we read this story and listen for how Jesus challenges empire in favor of the kin-dom of God.
The primary way I think Jesus challenges empire is by challenging the imperial economy.  The imperial economy is based on an assumption of scarcity.  The imperial economy assumes that the economy is a zero-sum-game.  If I'm going to get mine, someone else will is going to lose theirs.
We saw this in the Exodus story.  The Hebrews were wandering in the wilderness, worried about how they were going to get enough to eat.  In Numbers (11:13), Moses wonders how he will feed the people he is leading into freedom.  He asks God, "Where am I going to get meat to give to all these people?"  God provides enough for everybody.
Jesus almost quotes Moses when he asks Philip, "Where will we buy food to feed these people?"  Of course, the big difference is the Moses didn't know the answer to his question, while Jesus did know the answer.
Moses and the Hebrews learned in the wilderness that in God's economy, there is enough for everyone is we share.  Jesus demonstrated in the wilderness that in God's economy, there is enough for everyone if we share.  In addition to making sure hungry people had enough to eat, Jesus challenges the imperial mentality of scarcity and he rejects the imperial notion of "power over."
This is a challenge for us today, too.  As one commentator put it, "At its heart, it's a story about our fears that we will not be cared for; about our tendencies to see the world – from the day's headlines to our own interpersonal struggles – through lenses of scarcity; and about God's work of feeding, of abundantly providing for our needs, and at the same time calling us to help provide for the needs of others."[2]
It is an amazing, counter-cultural message, this notion that there really is enough if we are good stewards of creation.  There's a story I love that makes this point, I think.
There was a farmer who grew excellent quality corn.  Every year he entered examples of his crop in the county fair and almost every year won the award for the best grown corn.  One year a newspaper reporter interviewed him, hoping to learn something interesting about how he grew it.  What the reporter discovered, must to his surprise, is that the farmer shared his seed corn with his neighbors.
"Why on earth would you share your best seed corn with your neighbors when they are entering corn in competition with yours each year?" the reporter asked.
"If I want to have a good crop," the farmer answered, "I have to do this.  You do know, don't you, that the wind picks up pollen from the ripening corn and swirls it from field to field.  If my neighbors grow inferior corn, cross-pollination will steadily degrade the quality of my corn.  If I want to grow good corn, I must help my neighbors grow good corn."[3]
This is the sentiment echoed by the theologian and scholar Walter Brueggemann in a reflection on the stories of the feeding of the multitudes.  "If bread is broken and shared, there is enough for all.  [In these feeding stories,] Jesus is engaged in the sacramental, subversive reordering of public reality."[4]  Brueggemann also said, "When people forget that Jesus is the bread of the world, they start eating junk food – the food of … Herod, the bread of moralism and of power."[5]
Which makes me think about the church in general and our congregation specifically.  Does the church (do we) remember that Jesus is the bread of the world?  Or does the church (do we) get caught up in moralism and the lure of power?  Are we serving the bread of love to each other and the community, or are we serving junk food?
I've read that German theologian Helmut Thielicke used to tell a story about a hungry man.  He was walking down the street and he noticed a sign in a store window:  "We Sell Bread."  "Great," the hungry man thought, and he went inside.
"I'd like to buy some bread," he told the clerk behind the counter.
"Oh, I'm afraid there's been a mistake," the woman said.  "We don't sell bread."
"The sign in the window says, 'We Sell Bread,'" the hungry man said.  "What do you mean, you don't sell bread?"
"You misunderstand," the clerk explained.  "We make signs, like the one in the window.  We don't actually make bread."
Alas, the hungry man could not eat signs.  What he needed was bread.[6]
These stories we've explored today leave me with some questions, that I invite you to ponder:
Is our church making bread or making signs?
Are we sharing bread or junk food?
_______________
[1] Matthew 4:13-21 and 5:32-39; Mark 6:31-44 and 8:1-9; Luke 9:12-17; John 6:1-15.
[2] "Enough: Salt's Lectionary Commentary for Tenth Week After Pentecost," Salt Project, http://www.saltproject.org/progressive-christian-blog/progressive-christian-lectionary-resource (posted and accessed 24 July 2018).
[3] I've seen various versions of this story over the years. I was reminded of this story this week by Kaila Russell on Facebook.
[4] Brandon Weencher, quoting Walter Brueggeman without specific citation, in "Bread or Junk Food?" Sojourners, https://sojo.net/preaching-the-word/bread-or-junk-food (accessed 24 July 2018).
[5] Ibid.
[6] Adapted from a Facebook post shared by JL Harper III, on 25 July 2018 in a close clergy group. Harper cites "homiletics online" as the source of the story.
I wish I had read this Twitter thread by Diana Butler Bass before I wrote last Sunday's sermon. It would have helped.
I'm posting the Twitter thread here, with the advisory that when Diana writes for publication, she is very careful about her style and she does many re-drafts before publication. Not so with Twitter. She seems a little embarrassed when her Twitter threads are gathered together into one essay like I'm doing here.
The thread was published on 14 June 2018, starting with https://twitter.com/dianabutlerbass/status/1007385188375191557
—————
A little background on Romans 13:1-7. This section of Romans is quite controversial, not clear cut.
Some contemporary scholars believe that they were a parenthetical section in the text – because the overall argument does not flow in ways typical of Paul's writing.
Others insist that these verses were not universal principles of political theology. Instead, Paul was addressing a very particular problem of Jewish Christians who lived in Rome, c. mid-50s.
The Roman church was ethnically split between Jewish and Gentile believers. The Jews were influenced by politics in Palestine, where a rising ride of revolutionary Jewish nationalism was occurring at the time of this letter's writing.
A large group of Jews had just returned to Rome from exile in Palestine and were, most likely, influenced by this revolutionary spirit.
They joined the Roman Christian community, which was largely Gentile and pagan in background. Thus, there was probably an emerging schism within the Roman church.
And, with Nero now on the throne, the LAST thing Christians in Rome could afford was a split. They needed to be unified to face down imperial pressure and persecution (not to mention Nero's newly imposed excessive taxation).
Thus, Paul was writing with a pastoral and ecclesiastical concern: church unity.
Paul's plea to be subject to governing authorities must be understood in this context — he wanted to contain an emerging radical Jewish nationalism that could have undone the fragile unity of a community under threat.
In essence, he says that Jewish nationalist Christians should accept the rule of the Empire in order to prevent another expulsion from Rome.
Paul knows Rome stinks. He knows it is a brutal, unjust, horrible empire. It murdered Jesus for pity's sake. Most Paul's works are subtle or not-so-subtle subversions of Rome.
He sometimes seems to argue for submission on occasion — mostly as a way of protecting the safety and wellbeing of the church.
He freaking hates Rome.
If a political authority usurps this verse to enforce obedience, it is an abominable misuse of the Bible. It isn't an instruction for citizens. It is a specific teaching for a particular problem in early Christianity-of the potential for nationalism to override Christian love.
Romans 13:1-7 is Paul the Pragmatist at work, not Paul the Universal Theologian.
A sermon preached at Niles Discovery Church, Fremont, California,
on Sunday, June 24, 2018, by the Rev. Jeffrey Spencer.
Scriptures:  Romans 13:1-10 and Mark 4:35-41
Copyright © 2018 by Jeffrey S. Spencer
The administration was contemplating the idea of separating children from their immigrant parents, even if they have an asylum claim, back in March of 2017.  Reuters reported on it 15 months ago, saying, "Part of the reason for the proposal is to deter mothers from migrating to the United States with their children …"[1]
Implementation of the policy was announced on April 7 of this year by Attorney General Jeff Sessions as part of the Trump administration's "zero tolerance" immigration policy,[2]  a policy that called for the criminal prosecution every person who crosses the U.S.-Mexico border without documentation – regardless of asylum claims.  I haven't been able to tell when the policy was actually put into practice.  By the end of May, just under 2,000 children had been separated from their parents and placed in the custody of the Department of Health and Human Services.[3]  On June 14, Jeff Sessions justified this policy of separating children (including infants) from their parents by referring to Romans 13:1-7.[4]
It wasn't any one thing that caused the major protests to this policy.  Some people were paying attention.  Over a year ago, the news that the administration was even considering this policy provoked a protest at the White House that included members of the United Church of Christ.[5]
Recently, the release of images moved many of us.  This image has become iconic of the policy.  It is a photograph of a 2-year-old girl screaming while a U.S. border agent pats down her mother as she is arrested.
It was made by John Moore on June 12.[6]  It is not the only photograph he made that night when he shadowed Border Patrol agents.
Moore's goal was to get some pictures of families coming over the border.  Families usually travel at night and typically surrender themselves to the first Border Patrol agents they found.  They were coming to escape, children in tow – typically coming to escape violence.  So they present themselves to the Board Patrol agents and ask for asylum.
Four rafts came across the Rio Grande that night and the occupants were captured quickly by the Border Patrol agents Moore was shadowing.  "As the guards lined up the families on [that] Tuesday night, Moore saw a woman breast-feed a toddler in the middle of the road.  'There was no place for privacy,' Moore said, so she did it in the headlights of Border Patrol vehicle."[7]
One by one, the "families were … questioned and searched.  When the agents were done with them, they were loaded into the back of a van, to be taken to whatever fate the U.S. immigration system had in store."[8]  Moore noticed the Honduran mother "crouched in the dust as she waited for her turn, eyes level with her daughter's.  In Moore's photo, it looked like she was tying the girl's shoes.  But she was not.  She was unlacing them.
Border Patrol confiscates all personal items from everyone.  They take hairbands; they take belts; they take money; they take wedding rings; they take all personal items.  They take the shoelaces from everybody, including the children.[9]
And then it was the Honduran mother's turn to be processed.  "The mother set the girl down, and an agent began to run gloved hands across her body.  Immediately, the girl began to scream."[10]
And Moore took this picture.
When Moore made these images, he knew what the U.S. policy was for families crossing into the country without documentation, even if they had asylum claims.  He assumed that the 2-year-old girl and this boy who Moore also photographed that night would be separated from their mothers, shipped off to a HHS holding area, and eventually moved into a state-controlled foster care system.  Their mothers would be jailed and await deportation hearings.  It turns out that the 2-year-old was not separated from her mother,[11] but I do not know what happened to this boy.
He may well be lost in the system.  And I really do mean lost in the system.  There's a real chance that many of the separated children (and there are still something like 1800 of them) might never see their parents again, at least not until they are adults.
And I'm not the only one saying this.  A former director of Immigration and Customs Enforcement, John Sandweg, says so, too.[12]  When a child is separated from their parents by Homeland Security and placed in the custody of Health and Human Services, the child is suddenly classified as an "unaccompanied minor."  HHS has a responsibility to move all unaccompanied minors in their custody out of what I can only call concentration camps and into homes.  That means into foster homes.  But the foster care system is run by states with their own laws and rules, and that complicates things.
In the coming months, there will be children who can't speak for themselves in state family courts.  An advocate will be appointed to represent the best interests of each child.  "Meanwhile," Sandweg said in an interview on NPR, "the parent is shipped off let's say to Honduras.  There they are.  They don't speak English.  They don't have any money [to] hire a U.S. lawyer.
"And now their child is caught up in the state child welfare system where an advocate might argue it is not in the best interest of that child to be sent back to violence-ridden Honduras to live in a life of poverty and under threat of gang violence.…  [Meanwhile, the parent can't appear in family court because they've been deported or they're in detention, so they run the risk of losing their parental rights.]  I think there is a very serious risk that of the people who are already deported, that they are not going to see their child again … anytime soon, at a minimum – if not … until adulthood."[13]
And let's be clear, the semi-reversal Executive Order recently signed by President Trump does not solve this problem.  It simply "replaces one injustice with another by calling for the federal government to imprison families together – indefinitely.  We need to keep up the pressure until we're heard – children do not belong in prison of any kind.  Families belong together in communities, not in cages."[14]
There is, I think, one other thing that has galvanized many people to stand up in protest of this policy:  the Attorney General's use of the Bible to justify the policy.
For some, it was that any government official would turn to the holy writings of any religion to justify a policy.  For these people, it was mixing of church and state that got under their skin.
For others (and I count myself among this group), it was the misuse of my sacred scriptures to justify a sinful policy.  I want to spend the rest of this sermon helping you see how Romans 13 was misused.  This is sort of a biblical self-defense sermon.
Session's use of Romans 13 to support injustice is hardly a new heresy in U.S. history.  During the American Revolution, the passage was used by Tories to oppose the revolution.  It was also used to oppose the abolitionist movement and to support the fugitive slave law.  That's not exactly the company I'd want to keep when looking for a scripture to support my actions if I held political power.  Still, it's the one Sessions turned to.
That said, out of context, the passage does seem to call Christians to support the government's actions.  In context, however …
When you consider that by the time Paul wrote this he had experienced significant hostility from all sorts of authorities, a plain reading of this text makes no sense.  Paul had been threatened and imprisoned for breaking the law and behaving "unRoman" – see Acts 16 and 17, for instance.  Eventually, the Roman government would execute him  It seems to unlikely that Paul would call for blanket support of any government that was in power.
So, what do we make of this passage if we put it in historical and scriptural context?  Here are a few ways to look at it, courtesy of Melissa Florer-Bixler.[15]
Perhaps Paul is trying to say that God is in control of everything, including human political institutions.  "In this reading Paul is telling the church in Rome that Caesar, with his claims of divinity, is no more than a puppet with God pulling the strings."  Since I don't believe that God controls everything (even if Paul did), I find this reading unsatisfactory.
Perhaps Paul is warning against religious zealotry.  Don't go overboard, Paul would be saying with this reading.  Keep paying your taxes; don't rock the boat.  If you have to resist, do only what is necessary.  Given Paul's tendency to rock the boat, I'm still not to satisfied with this reading.
Perhaps Paul has included this passage knowing that the letter will likely be seen by the authorities, so he includes it with a wink and a nod so the letter will get past the empire's checkpoints between Corinth and Rome.  If this reading is accurate, I can understand why Sessions and others in power would read it as a support of their positions, when the rest of us know Paul really meant something different.
Perhaps we should read Romans 13 only after we've read Romans 12.  Chapter 12 "speaks to the character of the beloved community, the forms life will take within God's life in Jesus.  The call in Romans 13 is to live this Romans 12 life in 'submission,' but never in obedience.  It may be incumbent upon our witness to the gospel to participate in a sit-in protesting unjust laws, but [then] we submit to the arrest we know will take place."  This, I think, is the best reading of Romans 13:1-7.
Authority comes from God.  Power comes from people.  And there is a difference between authority and power.  When power aligns with God's justice, you can support it.  But when power ignores God's justice, it should be resisted, even if that means needing to submit to the powers as a consequence of the resistance.
There is another idea that came to me as the Romans passage was read this morning.  A question, really:  What if we've gotten the punctuation wrong?
We know that Paul's letters were only half (at best) of a conversation he was having with early churches.  The letters were responses to letters he had received.  What if Paul was quoting part of a letter from the Romans to him back to them?  Because that ancient Greek didn't have punctuation, translators have been making guesses.  What if we've gotten the punctuation wrong?[16]
Here's something I like to do when I'm interpreting scripture.  I ask myself, does my interpretation support the main thrust of scripture or go against it?  I ask myself, does my interpretation support the gospel of Jesus?  When a particular passage of scripture conflicts with Jesus, Jesus always wins.
Jeff Sessions' reading of Romans 13:1-7 as a biblical support of his sinful immigration policy conflicts with the gospel of Jesus.  William Barber and Liz Theoharis put it this way:  "Sessions is operating from the same playbook of biblical heresy that was used to support the genocide of Native Americans, lock black people in chattel slavery and segregate people under Jim Crow.  He's using old tricks that go all the way back to slave master religion.  He's adding to this the sin of making children the prey – something the Bible clearly recognizes as evil."[17]
And I would add that he is going against the major thrust of scripture, especially by apply this passage to his immigration policy.  Take a look at this short and incomplete overview of scriptures about refugees.
It turns out that all Jeff Sessions needed to do to get a better understanding of Romans 13:1-7 was to keep reading.  Verses 8-10 explain that all the law – that is, all of the commandments about how we should relate to each other – are summed up in this one word:  Love your neighbor as yourself.  If the Administration wants to fulfill the law, stop enforcing sinful laws, and start loving our neighbors, including refugees who come to our borders.
In our gospel lesson, Jesus and his disciples are traveling.  They are going from familiar ground to foreign ground.  They are moving from the land of the Jews to the land of the Gentiles.  "The other side of the sea represents hostile territory, people presumed undeserving of what a messianic project intends.  I imagine a question mark on the disciples' faces as Jesus directs them to set sail for this community of others.  Jesus invites them to detach from the familiar shores of Capernaum toward the strange and foreign shores of the Gerasenes."[18]  Is it any wonder that a storm stirred up?
If we look at this story as a metaphor, if we see ourselves in the boat being directed by Jesus to move away from familiarity to strangeness, then perhaps we can understand the storm the disciples encounter.  Even if the idea of more people from Central America finding safety and a home in the United States is strangeness for you, even if the idea stirs up a storm for you, keep sailing.  Even if the idea of standing up and protesting the policies of the administration, possibly even taking direct action and risking arrest, is strangeness for you, even if the idea stirs up a storm for you, keep sailing.  Remember the rest of the story, the rest of the metaphor:  With faith, we can still the storms, take the risks, and travel into what we perceive as dangerous territory.
And once we're there, we can fulfill the law by loving our neighbors, whoever they may be.
Amen.
_______________
[1] Julia Edwards Ainsley, "Exclusive: Trump administration considering separating women, children at Mexico border," Reuters, https://www.reuters.com/article/us-usa-immigration-children/exclusive-trump-administration-considering-separating-women-children-at-u-s-mexico-border-idUSKBN16A2ES (posted 3 March 2017; accessed 23 June 2018).
[2] Doris Meissner, quoted by Chris Cillizza, "The remarkable history of the family separation crisis," CNN, https://www.cnn.com/2018/06/18/politics/donald-trump-immigration-policies-q-and-a/index.html (posted 18 June 2018; accessed 23 June 2018).
[3] Jaclyn Gallucci, "1,995 Children Have Been Separated From Their Families by Border Patrol, DHS Confirms," Fortune, http://amp.timeinc.net/fortune/2018/06/16/children-parents-separated-border (posted 16 June 2018; accessed 23 June 2018).
[4] Julie Zauzmer and Keith McMillian, "Sessions cites Bible passage used to defend slavery in defense of separating immigrant families," The Washington Post, https://www.washingtonpost.com/news/acts-of-faith/wp/2018/06/14/jeff-sessions-points-to-the-bible-in-defense-of-separating-immigrant-families/?utm_term=.322a0c768db6 (posted 15 June 2018; accessed 23 June 2018).
[5] Connie Larkman, "UCC Immigration advocate protesting separation of families arrested at the White House," The United Church of Christ, http://www.ucc.org/_news_ucc_immigration_advocate_protesting_separation_of_families_arrested_at_the_white_house_06022017 (posted 2 June 2017; accessed 23 June 2018).
[6] Avi Selk, "'I wanted to stop her crying': The image of a migrant child that broke a photographer's heart," The Washington Post, https://www.washingtonpost.com/news/post-nation/wp/2018/06/18/i-wanted-to-stop-her-crying-the-image-of-a-migrant-child-that-broke-a-photographers-heart/?utm_term=.3b959967422a (Posted 18 June 2018; accessed 23 June 2018).
[7] Ibid.
[8] Ibid.
[9] Ibid.
[10] Ibid.
[11] Ibid, updated introduction to the webpage dated 22 June 2018.
[12] John Sandweg interviewed by Mary Louise Kelly, "Former ICE Director Says Some Migrant Family Separations Could Be Permanent," National Public Radio, (posted 21 June 2018; accessed 23 June 2018).
[13] Ibid.
[14] Rev. Jennifer Butler, Faith in Public Life, quoted by Eileen Altman on Facebook, 21 June 2018, https://www.facebook.com/eileen.altman/posts/10156612830039974
[15] Melissa Florer-Bixler, "How Jeff Sessions reads Roman's 13 and how my Mennonite Sunday school class does," Christian Century, https://www.christiancentury.org/blog-post/guest-post/how-jeff-sessions-reads-romans-13-and-how-my-mennonite-sunday-school-class-does (posted 15 June 2018; accessed 23 June 2018).
[16] After worship, I experimented with the punctuation.  The result is available on my blog at https://wp.me/pBRG6-sH.
[17] Rev. William Barber and Dr. Liz Theoharis, "Jeff Sessions got the Bible wrong. We care for strangers, not rob their rights," The Guardian, https://www.theguardian.com/commentisfree/2018/jun/19/jeff-sessions-biblical-heresy-immigration (posted 19 June 2018; accessed 23 June 2018).
[18] Willie Dwayne Francois III, "Living by the Word," Christian Century, https://www.christiancentury.org/article/living-word/june-24-ordinary-12b-mark-435-41 (posted 22 may 2018; accessed 19 June 2018).
[See update below.]
During worship today, as the liturgist read Romans 13:1-10, I thought to myself, What if we've gotten the punctuation wrong?  We know that the letters from Paul are responses to letters Paul received, that they are part of a conversation, but we only have half of the conversation (at best). We also know that the Greek didn't have punctuation, so translators have had to guess where to add what punctuation and where to make paragraph breaks.  So, what if the punctuation we've been using is wrong?
What follows is the NRSV of Romans 13:1-10, but I've changed the punctuation.  It starts with Paul reading from a letter he received from the Christians in Rome, essentially quoting them back to themselves.
[Paul, reading from a letter from the Romans:]  "Let every person be subject to the governing authorities; for there is no authority except from God, and those authorities that exist have been instituted by God.  Therefore whoever resists authority resists what God has appointed, and those who resist will incur judgment.  For rulers are not a terror to good conduct, but to bad.  Do you wish to have no fear of the authority?  Then do what is good, and you will receive its approval; for it is God's servant for your good.  But if you do what is wrong, you should be afraid, for the authority does not bear the sword in vain!  It is the servant of God to execute wrath on the wrongdoer."

Therefore [as in "so your conclusion is"], One must be subject, not only because of wrath but also because of conscience?  For the same reason you also pay taxes, for the authorities are God's servants, busy with this very thing?  Pay to all what is due them – taxes to whom taxes are due, revenue to whom revenue is due, respect to whom respect is due, honor to whom honor is due?

[No, no, no, no, no.]  Owe no one anything, except to love one another; for the one who loves another has fulfilled the law.  The commandments, "You shall not commit adultery; You shall not murder; You shall not steal; You shall not covet"; and any other commandment, are summed up in this word, "Love your neighbor as yourself."  Love does no wrong to a neighbor; therefore, love is the fulfilling of the law.
This re-punctuation of Romans 13:1-10 makes it much more consistent with chapter 12.
Update: 26 June 2018
John Dominic Crossan, an important biblical scholar, says that there isn't much evidence that Paul's letter to the Romans was a response to a letter from the church in Rome. So the idea that Paul is quoting the Romans back to themselves isn't very persuasive. He also says, "[Romans 13:1-7] is so utterly unPauline in general and particular that only [the] lack of evidence (again!) stops me from assuming an interpolation–but that seems like special pleading without such manuscript evidence."
In other words, re-punctuating doesn't really work, because there isn't sufficient evidence that this letter was a response. Nor is there sufficient manuscript evidence that some future editor added this passage to Paul's letter.
However, The Jewish Annotated New Testament points out, "The person or institution to which the community should subordinate itself is not specified. It could refer to synagogue rulers, also called "archorites," the world translated 'rulers' in v. 3 ….  That would follow the general line of instruction, concerned with how these non-Jews were to behave among those who did not share their convictions, and who perhaps were in a position to bring pressure on them to alter those convictions. …"
Why is it that I (and may other Christians) assume that Paul is referring to governmental authorities? That probably says more about me than it does about Paul.
On May 27, 2018, my dearest friend, Lizann Bassham, died. I was one of four speakers she identified before she died to speak at her memorial service. What follows are my reflections and those of Gwion Raven.
Lizann was an ordained minister in the United Church of Christ and a Reclaiming Witch. My relationship with Lizann started when we were in seminary together; she knew Gwion through the Reclaiming community.
Seeing People with Amazing Grace
In the fall of 1983, a geeky guy (math major geeky) from suburban Boston met an energetic, passionate gal with wild red hair from a little, very rural valley in Trinity County.  They were both pretty fresh out of college and they were both enrolled in the Master of Divinity degree program at Pacific School of Religion, but that's about where their similarities ended – at least from all outward appearances.  Somehow, they became friends, and over the following 35 years, their friendship deepened, deepened to the point that, during her most recent hospitalizations, the red-headed gal explained their relationship to medical staff by referring to the geeky math major as her "gay husband."
I blame Lizann.  I really think that she is more responsible for the friendship than I am.  When I look back over the 35 years, I see all the ways she gave to the friendship, nurtured the friendship.  It's not that I simply went along for the ride.  I don't think I used the friendship.  But every time I felt like I was giving to the friendship, I was flooded back with so much more.
I may be conflating a few memories, but during a spring break – it might have been that first year at PSR – the dining hall was closed.  I returned from working at the Juvenile Hall in Martinez, feeling a little bummed.  It was my birthday, but no one at the Juvenile Hall knew it, so no one recognized it.  I hadn't made dinner plans, so I figured I'd wander down to Euclid Avenue and eat by myself – on my birthday.  (Please, start playing the violins.)  As I walked between Anderson and Benton, the two dorms at PSR, on my way to Euclid, someone called out to me from the Benton kitchen and invited me in for dinner that a group was preparing.  I'm pretty sure Lizann was the primary instigator and organizer of this shared dinner plan.  I figured, what the heck, at least I wouldn't be alone.  I could pretend it was a birthday dinner, even though none of them knew it was my birthday.
Toward the end of dinner, Deb Smith got up and disappeared.  A moment or two later, Craig Morton, one of Lizann's high school friends who was hanging out with her, disappeared after Deb.  I wondered what bee had gotten into their bonnet, but I shook it off.  In a little while, they came back.  With a birthday cake.  Somebody remembered that it was my birthday and was keeping an eye out for me to make sure I came to be part of my surprise birthday party.  That's the sort of community Lizann built.  These are the sorts of friendships Lizann built.
When I finished my degree and was approved for ordination, there was only one person from seminary who had to be there.  And being there meant going somewhere.  Because my church membership was in a church in St. Paul, Minnesota, where I went to college, I was ordained there.  Lizann flew out to be part of that for me.  She and my family of birth – those were the people who I needed to be there.
When Lizann met Jeff Wilson (Jeff number 2, I like to point out) and they decided to get married, I thought it was awfully sweet of Jeff to ask me to be one of the ushers.  He barely knew me; he just knew that I was important to Lizann and Lizann was important to me.
Even though I moved to Washington State in 1989, and distance separated us, our friendship deepened – Lizann making more of the effort to come up to see me than me making the effort to come down to California to see her.  Of course, her mother getting a call to a little church in eastern Washington gave Lizann two reasons to some north.  And it meant I got to celebrate more Thanksgivings with her.  And in 2004, when it was time to look for a new call and I was trying to decide between a church in New Jersey and a church in the Bay Area, Lizann helped me figure out which was the better call for me.
As Lizann's medical condition worsened, I started reflecting on our relationship more intentionally.  I tried to figure out how our friendship happened.  Some of it was circumstance:  two fairly fresh out of college students in a small graduate school trying to figure out how to live out our callings from the divine.  But there was something else, some magic ingredient that Lizann brought.
It was while Luanne Buchanan was reading Facebook posts and comments to Lizann one afternoon or evening during her final week in this life that I figured out what that magic ingredient was.  Someone wrote something like, "You saw me so I could see myself."  Immediately, I thought, "That's it.  That's what Lizann gave me that made her so precious to me.  She saw me.  She truly saw me.  And she loved me anyway.  And that enabled me to see myself and love myself anyway."
I wish I had asked her why she picked "Amazing Grace" as one of the two songs for her memorial service.  That's a mystery I'll just have to live with.  What I do know is that Lizann embodied that Amazing Grace.  She saw us, truly saw us, and loved us anyway – which enables us to truly see ourselves and love ourselves anyway.
Copyright (c) 2018 by Jeffrey Spencer
_______________
Walk Between the Worlds
There is a saying in the Pagan community. It's as close as we get to a unifying axiom. It states "We are between the worlds. And what we do between the worlds, changes all the worlds". It's a prayer, a wish, a spell, an invitation to the universe and the gods, to the very forces of Nature and imminent magick to conspire with us, to help us, to bring about the changes that are called for.
I've heard Lizann recite those words many times but more importantly, I witnessed Lizann living those words. Upon reflection though, it's not entirely accurate to say Lizann lived those words, rather these words came alive through Lizann. She embodied them completely. It's as if those sixteen words,"We are between the worlds. And what we do between the worlds, changes all the worlds", existed for the sheer delight of being brought to life by Lizann.
Lizann walked effortlessly, no let's be clear, Lizann danced between many worlds and found a way to make bridges, to foster understanding, to weave disparate threads together and in doing so, she created a tapestry so rich, so vivid, so indefatigably beautiful that we all just wanted to be wrapped up in it and behold it.
As an example, and I'm sure we all have a million examples, Lizann could talk about Star Trek and volunteer work and her father's Rickenbacker guitar and feminist theory and the best cup of chai at the Farmer's market here in Sebastopol and the profound Mystery of The Holy Trinity and whiskey and how it feels to dance freely around a glowing bonfire, deep in the woods with a hundred witches and Jesus and Mary and the goddess Brigid and her beloved trickster friend Loki, and the earthquake of 1906, and the glory of the living desert at the alluvial fan, and LGBTQ rights, and walking barefoot in the mud, and justice, and what a blessing it was to have officiated so many weddings.
Lizann walked in this world as a witch. Now that probably raises a few eyebrows in this house of God. If it's any consolation, Lizann was also a Christian minister and that raised a few eyebrows around the cauldron too. Lizann was comfortable and thrived in both of these worlds because her spell, her prayer was the same no matter which robes she was wearing. Witches don't often share our spells but this one time I will. It's the oldest of magics we practice, it's the first spell people us ask about, and it is found in all of the great books. Love. Love is the law. The goddess says "My law is love is unto all beings"
In 1 Corinthians 13, there is a oft quoted passage about love. It starts with "Love is patient, love is kind."
I'm going to insert Lizann's name into this beautiful verse. I think you'll recognize this as Lizann's spell and prayer.
"Lizann is patient. Lizann is kind. Lizann does not envy, Lizann does not boast, Lizann is not proud". – I might take a slight exception to this line, as Lizann had an inordinate amount of things to be proud of –  "Lizann does not dishonor others, Lizann is not self-seeking, Lizann is not easily angered, Lizann keeps no record of wrongs. Lizann does not delight in evil but rejoices with the truth. Lizann always protects, always trusts, always hopes, always perseveres."
Love was Lizann's law and she practiced this spell right up until the moment of her death. Love is an act of devotion and of service. Love is making sure that everyone who comes to visit feels comforted and not at all awkward that you are the one lying there dying of cancer. Love is ensuring you have a way to process it all. Love is having compassion for the cancer cells that are dying and wishing them peace. Love is telling people it's okay to cry and that they don't have to hold back the tears or pretend to be composed. Love is teaching everybody what it is to die with dignity and grace and exceptionally good humor and exuberant wonder.
Of course, Lizann knew that the lesson she was gifting us was never about her own demise, but about showing us what it is to live a full life.  Her leaving was as beautiful as her life. How could it be otherwise?
Lizann's last words to me, were meant to be shared. Our foreheads were touching. She stroked my cheek and played with my hair. I held her other hand.
"It's all so very beautiful. All of it. Even the pain is beautiful. It is all so very beautiful. I can see that from where I am now".
May you return in beauty and love, dear friend. May you continue to walk between the worlds and change all of the worlds. May the Other world have an abundance of mud puddles and may you dance in them all.
Hail The Goer.
What is remembered lives.
Copyright (c) 2018 Gwion Raven
By Diana Butler Bass
18 May 2018[1]https://twitter.com/dianabutlerbass/status/997527543833128960
If prayers solve the problem of gun violence, then it appears fairly obvious the God isn't answering those prayers.
BECAUSE prayers don't. We choose. And we keep choosing badly.
Because "thoughts and prayers" are magical thinking. I believe in prayer. But that's not how prayer works.
Prayer works by bringing us into alignment with compassion. By changing us. And by changing us, we change things.
You don't sit around waiting for some distant God to reach down and fix stuff — or give you a pass because you've uttered a prayer.
And clearly all those "thoughts and prayers" politicians don't understand anything about prayer. Because they keep acting the same way. They keep doing the same thing: nothing.
So let's call this what it is: a pious charade.
Because God is Compassion. God is Love. God is pissed off at our behavior right now. Remember that God who said not to harm a hair of a little one? The God who welcomed children?
Yes. That God is grieving today. With the families of course, but grieving for the corrupt stupidity of those in leadership in this country.
Because those leaders choose money and power over children.
Holding a seat in Congress is more important than any of us. Than love.
It is sick. And even sicker that they dress it up with religious language.
Because their behavior goes against the very heart of God.
So, don't pray unless you are willing to be changed. To have your whole world turned inside out. To trade earthly power for the love of God and neighbor. To let go of ideology and lobbyist cash and embrace the children.
Until you are willing to pray like that, your prayers are nothing more than talking points.
And guess what? The God you say you believe in knows that. (As pretty much the rest of us do too).
But prayers about God's will being done on earth as in heaven — those are welcome. In case you are wondering, no guns there.
_______________
[1]On 18 May 2018, there was yet another school shooting, this one in Santa Fe, Texas, where at least 10 were killed and at least 10 were injured.  See https://www.nytimes.com/2018/05/18/us/school-shooting-santa-fe-texas.html
A sermon[1]preached at Niles Discovery Church, Fremont, California,
on Sunday, May 13, 2018, by the Rev. Jeffrey Spencer.
Scriptures:  Psalm 63and Isaiah 55:1-7
Copyright © 2018 by Jeffrey S. Spencer
Moving into Triads
If you're not already sitting in a group of three, please move so you are.  If you didn't bring a cup, please pick one up from the cart in the back of the sanctuary.
Homily
As I've thought about thirst these past couple weeks, I remembered some shocking statistics that I went hunting to confirm. According to the World Health Organization, 29% of the global population doesn't have a reliable, safe water source in their homes.  Globally, at least 2 billion people use a drinking water source contaminated with feces and contaminated drinking water is estimated to cause 502,000 deaths from diarrhea each year.  If that weren't bad enough, by 2025, half of the world's population will be living in water-stressed areas.[2]  Thank you, climate change.
Closer to home, over half a million household (that's 1.4 million to 1.7 million people here in the United States of America) don't have complete plumbing facilities in their homes.  "Of the 20 counties with the highest percentage of households lacking access to complete plumbing, all were rural and 13 had a majority Native American or Alaskan Native population."[3]
The United Nations recommends that, in order to remain affordable, water rates should not exceed 3% of a household's income.  For the poorest 20% in the USA, the average is pushing that threshold.  But that's the cost average.  "One study found that 13.8 million low-income households (constituting 11.9 percent of all U.S. households) already spend more than 4.5 percent of their income on water, and the share of U.S. households with unaffordable water bills could triple in the next five years if current projections are unchanged."[4]
And then there's Flint, Michigan.  I won't get into the injustice of that fiasco other than to say that the Governor has decided to end the free bottled water program in Flint, claiming that water quality has been restored,[5]while some residents and scientists say that the water is not yet safe.[6]
I bring this very real issue of thirst because we're about to use thirst as a metaphor for our spiritual lives.  I can't ignore the concrete issue of physical thirst and I think we owe it to those who thirst for water to acknowledge their need.  I hope that one way we can connect with these people is by examining our own thirsts that are not physical, but are very real just the same.  I'm talking about our spiritual thirsts.
Joyce Rupp writes, "It is a rare day when we are completely satisfied.  Usually we are hoping, wishing, longing, thirsting, for something more, something different, something else we think will satisfy us or make our lives happier. We are often like an empty cup waiting to be filled with whatever it is we think is missing in our lives."[7]
Madison Avenue tells us that our spiritual thirst can be quenched with stuff.  Our egos tell us that our spiritual thirst can be quenched with recognition, prestige, power, and success.  Our minds might tell us to quench our spiritual thirst can be quenched with food or alcohol or drugs or entertainment or work or – well, with anything that can be addictive.
But our souls – our souls tell us that the only thing that can truly quench our spiritual thirst is to drink from the well of living water.
What is your soul thirsting for?  Peace of mind and heart?  Healing of old wounds?  Self-acceptance?  Justice for the world?  A deeper sense of your true self?  Harmony with family?  Wisdom to make good choices and decisions?  Forgiveness of yourself and others?  Freedom? A word from God?
The invitation from our empty cups to look deeply into our lives to see the nature, the quality, and the intensity of our thirsts. Let us ask God for living water for our souls and then hold our waiting cup to receive.
Breath Prayer
Hold your cup in your hands and shut your eyes. Breathing in, pray, "Thirsting, thirsting …" and breathing out pray, "… for you, O God."
Guided Reflection
As you hold your empty cup in your hands, notice its emptiness.  Let its emptiness remind you of your yearnings.  For whom and for what do you most thirst?
How hold the cup close to your heart.  Be thirsty for God.  Be filled with God.

A Time of Sharing
You're invited to move to a time of sharing.  This will be six minutes long.  You can divide the time up so each person gets two minutes (I'll ring a bell every two minutes) or you can just share as the Spirit moves you.
Here are some prompts to help you begin your sharing:
I thirst for …
My spiritual thirst has been quenched when …
Scriptural Affirmation – Psalm 63:1
O God, you are my God,
I see you,
my soul thirsts for you;
my flesh faints for you,
as in a dry and weary land
were there is no water.
Prayer of Affirmation
Let us pray together.
God, from the well of your grace, give yourself to me, for you are enough. And if I ask for anything less, I will be in want.  Only in you do find fulfillment.  Amen.
_______________
[1]This sermon is based on Joyce Rupp, The Cup of Our Life(Notre Dame, Indiana: Ave Maria Press, 1997), 38-40.
[2]World Health Organization, "Drinking-water," http://www.who.int/en/news-room/fact-sheets/detail/drinking-water (posted 7 February 2018; accessed 12 May 2018).
[3]Saurav Sarkar and Shailly Gupta Barnes, co-editors, The Souls of Poor Folk, published in 2018 online by the Poor People's Campaign at https://www.poorpeoplescampaign.org/wp-content/uploads/2018/04/PPC-Audit-Full-410835a.pdf, page 13.
[4]Ibid, 94.
[5]CNN Library, "Flint Water Crisis Fast Facts," CNN, https://www.cnn.com/2016/03/04/us/flint-water-crisis-fast-facts/index.html (last updated 8 April 2018; accessed 12 May 2018).
[6]Nathalie Baptiste, "Officials Say Flint's Water Is Safe. Residents Say It's Not. Scientists Say It's Complicated." https://www.motherjones.com/environment/2018/04/officials-say-flints-water-is-safe-residents-say-its-not-scientists-say-its-complicated/ (posted 16 April 2018; accessed 12 May 2018).
[7]Joyce Rupp, The Cup of Our Life(Notre Dame, Indiana: Ave Maria Press, 1997), 38.
A sermon[1] preached at Niles Discovery Church, Fremont, California,
on Sunday, April 22, 2018, by the Rev. Jeffrey Spencer.
Scriptures:  2 Corinthians 4:5-12 and Mark 6:1-3a
Copyright © 2018 by Jeffrey S. Spencer
Moving into Triads
If you're not already sitting in a group of three, please move so you are.  If you didn't bring a cup, please pick one up from the cart in the back of the sanctuary.
Homily
I wonder how many times I've resolved (New Year's or otherwise) to adopt some spiritual practice that I think would be good for me or that would make me more spiritual mature or would make me better in some way.  I'm sure the number is high.
I think I'm pretty resistant to making such a resolution now, but back in the days when I would make such a resolution, I've entered into the practice or program with great earnestness.  I would want to do it "right."  I could get so caught up in doing spiritual stuff "right," it's almost laughable.  It would be much more laughable if I still didn't sometimes fall into that trap.
One of the ways I think this is a trap is that underlying it is an assumption that I am responsible for my own spiritual growth, that my spiritual growth was up to me.  The way out of the trap has been realizing that my spiritual growth is reliant on God's loving energy moving through me.  I thought I was seeking to improve myself or mature myself or better myself.  Really what I was seeking was my own transformation.  And transformation is reliant on the work of God.
Jesus' invitation for me to take up my cross, his invitation for me to die so that I might live is an invitation to let go of my ego.  For you, the invitation may be different, but for me it's about letting go of my ego.  Not the easiest thing to do when part of your job is to get up in front of a crowd more weeks than not and say something that you think will be impactful and important.
Still, I have found that when I allow my ego to control my inner life, my spiritual life, I get nowhere.  It is as if I have filled my cup with my ego and there's no room for God.  When I empty my cup, when I dump out the ego that thinks it can control and transform, then there is room.  I have found that when I empty my cup, then God can (and so far always does) choose to fill my up with loving energy.  My ego may think it's the perfect thing to fill my cup, but I am at my best when I am an empty vessel.  That is when God fills me with loving energy.
Personal growth does take some effort on my part.  Letting my ego die so Christ can live in me takes effort – for me, at least.  Letting myself go and trusting God takes some effort.  But I can't force the growth.  That's God's department.  I can yearn for transformation.  I can be faithful in a spiritual practice (especially if I can let go of doing it perfectly).  But if I think that the spiritual practice does anything more than open my spirit, if I think my spiritual practice does anything more than help me become the empty cup, all I will do is stumble along, and I will bear no fruit.
Paul plants, Apollos waters, but God gives the growth.
Another way I stumble is by focusing on the results.  Am I transforming fast enough?  Am I transforming enough?  When I start judging myself that way, I end up reviving my ego, I end up drawing my ego center stage again, and then I get in the way of what God is doing.  When I start judging myself, I forget that I am at my best when I am an empty cup, a vessel for God's loving energy.
Breath Prayer
Hold your cup in your hands and shut your eyes.  Breathing in think these words to yourself, "Your power …" and breathing out think these words, "… moving through me."
Guided Reflection
As you hold the cup, notice the space inside it.  Remember that the cup is a container.  That space is designed to hold something.
Now, set the cup down.  Feel your own pulse – in your wrist or your neck.  Or place your hand over your heart and feel it pumping.  Visualize the blood pumping through your body.  Remember that it carries nutrients to every part of your body.  Visualize it bringing glucose to all the different cells in your body.  See it sustaining life, bringing energy for growth.
Close your eyes and sense God's goodness filling your spirit.  Picture God's energy pulsing through you.  Welcome God's loving energy surging through your being.
Pick up your cup again, and ask yourself one of these questions:
How have I known God's power working in me and through me?
What are some obstacles blocking the flow of loving energy within me?
What part of my life most needs the powerful touch of God?
A Time of Sharing
You're invited to move to a time of sharing within your triad.  This will be six minutes long.  You can divide the time up so each person gets two minutes (I'll ring a bell every six minutes) or you can just share and the Spirit moves you.  Here are some prompts to help you begin your sharing:
I have known God's power working in me and through me when …
An obstacle blocking the flow of God's loving energy through me is …
A part of my life that needs the powerful touch of God is …
Scriptural Affirmation
But we have this treasure in clay jars, so that it may be made clear that this extraordinary power belongs to God and does not come from us.
Prayer of Affirmation
Let us pray together
Energizing and transforming God, the pulse of your presence fills my life with love.  Keep reminding me that I do not grow by my own efforts alone.  Thank you for the comfort and freedom of knowing that it is your power working through me that creates growth in my spiritual life.  Amen.
_______________
[1] This sermon is based on Joyce Rupp, The Cup of Our Life (Notre Dame, Indiana: Ave Maria Press, 1997), 30-32.
A sermon preached at Niles Discovery Church, Fremont, California,
on Sunday, April 15, 2018, by the Rev. Jeffrey Spencer.
Scriptures:  John 15:1-11 and 1 Corinthians 3:1-17
Copyright © 2018 by Jeffrey S. Spencer
Moving into Triads
If you're not already sitting in a group of three, please move so you are.  If you didn't bring a cup, please pick one up from the cart.
Homily
For many of us, our primary image of the Ark of the Covenant was formed by Harrison Ford, Steven Spielberg, and the movies.  Of course, their image of the Ark of the Covenant was formed by the Hebrew scriptures.  If you read about the Ark from that original source, you'll get the sense of the Ark almost being a container of God's presence.  Wherever the Ark went, God was there, the power of God was there.  And in the Hebrew scriptures, when the Temple is built, it becomes a container of God's presence.
But the Hebrew scriptures don't leave God in a box or in the Temple.  "The Divine Presence is everywhere, always moving and always calling to people wherever they may be."[1]
If we look at the Gospels, we see Jesus declaring that the Divine Presence isn't just around us.  It is within us.  Jesus in quoted in John's gospel using "the image of the vine and the branches to emphasize that the same life that surges through all parts of the plant is similar to the life of God that surges through our being.  God is no longer just 'out there.'  God is also here, within us.  The spirit of Jesus lives on in our bodily temples.  We have become the home of God."[2]
We are mini Arks of the Covenant.  God goes with us wherever we go.  And we can carry God into each relationship and experience.
In a real way, our experiences shape our images and understandings of God.  And our images and understandings of God shape our experiences of God.  If we imagine God as the powerful one who is on high and remote from us, or if your experience of God is of God high and remote, it may be hard to imagine God within us.  But that is the invitation:  to see ourselves as containers of God's presence.
Breath Prayer
Hold your cup in your hands and shut your eyes.  Breathing in, pray:  Faithful Love …  Breathing out, pray: … dwelling in me
Guided Reflection
As you hold the cup, take notice of the space within the cup.  That space is designed to hold something.  Imagine that space holding something that brings you joy or comfort or peace.
Think of the space within yourself.  It is filled with the Divine Presence.
Draw near to this Loving Presence.  Sense this Loving Presence permeating your entire being.  Rest in silence and tranquility
Listen to God say to you, "I am here."
A Time of Sharing
You're invited to move to a time of sharing.  This will be six minutes long.  You can divide the time up so each person gets two minutes (I'll ring a bell every six minutes) or you can just share and the Spirit moves you.  You can begin your sharing with this prompt or by sharing anything that came up for you during the guided reflection:  I am most aware of God dwelling within me when …
Scriptural Affirmation
Jesus said, "Abide in me as I abide in you."
Prayer of Affirmation
O Divine Presence, you have danced your way into my innermost being.  O Mystery of Life, you have tended and nurtured me.  You have enriched my spirit and watered my dryness.  You have poured your abundant love into the veins of my soul.  O Divine Presence, thank you for surrounding me with your love and pulsing your radiant energy through my being.  Amen.
[1] Joyce Rupp, The Cup of Our Life (Notre Dame, Indiana: Ave Maria Press, 1997), 28.
[2] Ibid.