A sermon preached at Niles Discovery Church, Fremont, California,
on Sunday, August 19, 2018, by the Rev. Jeffrey Spencer.
Scriptures:  1 Kings 2:10-12, 3:3-14 and Psalm 111
Copyright © 2018 by Jeffrey S. Spencer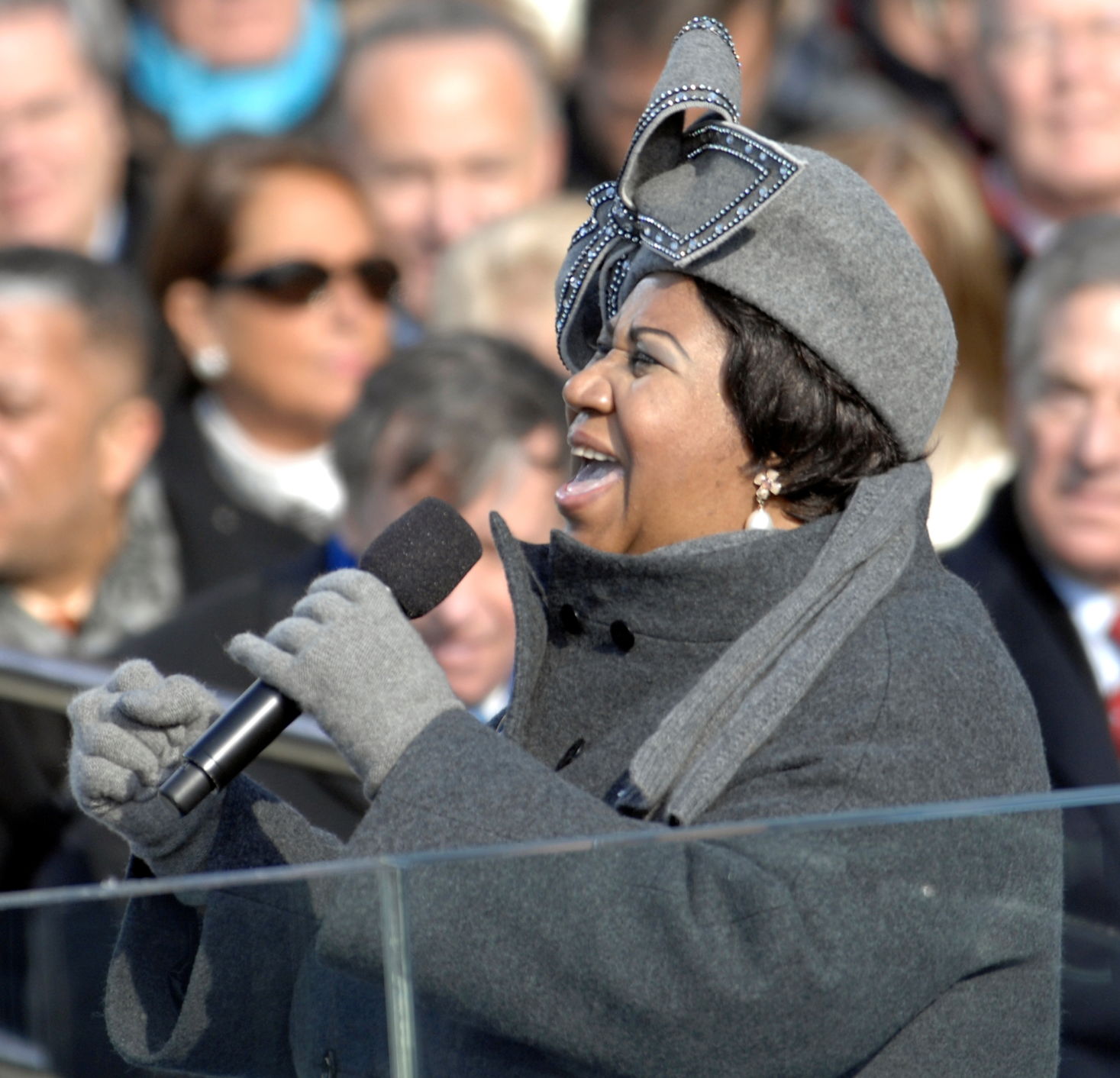 There have been some globally significant deaths in the past few days.  Aretha Franklin, the Queen of Soul, died on Thursday.  Kofi Annan, former General Secretary of the United Nations and Nobel Peace Prize laureate (and an alumnus of my alma mater, Macalester College), died yesterday.  When I heard about Aretha's death, I thought to myself, "The Queen is dead … and there's no one to succeed her."  Usually, when a monarch dies, there is a successor.
It's been said that the primary duty of Princess Diana was to provide the United Kingdom with an heir and a spare.  She did that:  my cousins, Wills and Harry.
Making sure there was an heir to King David was not a problem.  With his multiple wives there were multiple sons, and with his impending death in chapter one of 1 Kings, a power struggle began.  Solomon is David's pick and is actually crowned before David's death.
Our reading picks up with the death of David. I like how delicately it's put.  In the NRSV, "David slept with his ancestors."  In The Message, "David joined his ancestors."
So Solomon ascends to the throne.  Our reading skips the bit about Solomon consolidating his power in a – well, let's just say that there was blood to clean up.  And our reading skips the part about Solomon working on his kingdom's safety with a marriage alliance:  he marries a daughter of Pharaoh.
We pick up the 1 Kings narrative with stories about how righteous Solomon is.  He goes to the holy places of Israel and offers sacrifices.  He's a good guy (especially if you ignore the parts of the story that we skipped).  One of the holy places Solomon goes to is Gibeon.  And while he is there he has a dream, the one we heard about in our reading.  God appears to Solomon "in the dream and gives him a life-changing invitation: 'Ask what I should give you.'  Solomon begins his answer by acknowledging God's love for his father, David – a love that has placed Solomon on his father's throne, so that David's legacy and family line will continue.  Solomon describes himself as 'only a little child' – perhaps a reference to his youthfulness (although his exact age here is unknown), or a figure of speech reflecting his sense of the enormity of his responsibility as king."[1]
Then, Solomon puts in his request.  What would you ask for?  You've got one wish.  You've just become king.  What would you ask for?
Solomon asks for wisdom.  And not just any wisdom.  Eugene Peterson puts it this way in The Message:  "Give me a God-listening heart so I can lead your people well, discerning the difference between good and evil."  The New Revised Standard Version translates it, "Give your servant therefore an understanding mind to govern your people, able to discern between good and evil."  The New International Version says he asks for "a discerning heart."  The English Standard Version says he asks for "an understanding mind."  The American Standard Bible says, "an understanding heart."  The Contemporary English Version says simply, "make me wise."
All of them say he wants this wisdom so that he can know or discern the difference between right and wrong, between good and evil. Here's a little Bible quiz.  Who remembers who else in the Bible sought to know the difference between good and evil?  The answer is, Adam and Eve.  They were forbidden to eat the fruit of one tree, the tree of the knowledge of good and evil.  And, of course, that's the one they most wanted.  The big difference here is that Adam and Eve were trying to be like God, and Solomon is trying to be an effective servant of God.
But more interesting, to me at least, than this call back to the early chapter of Genesis is how challenging it is to translate the Hebrew into English and why so many different translations use different words.  I think part of the reason is that understanding what wisdom really is takes – well, wisdom.  If the issue was knowledge or even intelligence, I think it would be easier to write about.  Writing about wisdom is harder.  We end up writing about the heart, and not just the mind.  We seem to understand that wisdom has something to do with feelings, yes, and …
… somethingmore.  Intuition, perhaps.  Sensory input, maybe.  Experience, probably.
Arianna Huffington wrote a book several years ago titled Thrive.  I haven't read it; I've only read about it.  In it, apparently, she outlines a "third metric" for measuring success.  This from a woman who had plenty of power and money, the typical first two metrics for measuring success in our culture.  Her"third metric" "embraces well-being, wonder, giving—and wisdom. Here is how she defines it:
Understanding life as a classroom where we can learn even from our struggles
Practicing and expressing gratitude
Paying attention to our intuition and interior life
Appreciating the difference between information and wisdom
Slowing down in our culture of hurry sickness
Being mindful instead of operating on automatic pilot"[2]
I like this list.  I know that when I can move from seeing only the pains in a struggle to seeing the lessons in the struggle, my life improves.  I know that the practice of looking for reasons to give thanks and then expressing that thanksgiving has grounded me spiritually.  I know my life is simply better when I listen to my intuition and to what my souls is saying.  This usually requires me to slow down and to be intentional.  I know I don't like it when someone won't listen to what I have to say, yet I do that to myself all the time when I get too busy.  Having information is helpful, but applying it wisely is even more helpful. As the saying goes, "Knowledge, is knowing a tomato is a fruit. Wisdom is not putting it in a fruit salad." I already mentioned one of the reasons slowing down is important—it gives me time to listen to myself.  Another is that it helps me be aware of the reasons I have to be grateful.  Only by slowing down on my walk to the barber yesterday could I enjoy these little flowers.  And I only noticed them by being mindful (at least a little bit) to what was around me as I walked.
April Yamasaki points out the parallels between Huffington's list and Solomon's wisdom.  Today's scripture reading "also suggests three measures of success:  riches and honor (neither of which he asks for) and wisdom (which he does).  For Solomon, wisdom includes gratitude; after he wakes from his dream, he offers sacrifices in thanksgiving to God."[3]
Yamasaki ponders, "If Solomon were an older and more experienced ruler when God appears to him in his dream, I wonder if he would ask for wisdom.  Would he ask for wisdom if he were not already wealthy and powerful?  If Huffington hadn't already been rich and influential, would she have discovered that third metric?  What might wisdom mean for us ordinary folk?"[4]
What might wisdom mean for us ordinary folk?"
I've been pondering this question all week.  And my mind kept coming back to an experience I had when I was about the same age as Solomon was when the scriptures say he had his dream.  I was about half-way through college, preparing myself to be a math teacher, but it didn't feel quite right for me.  At worship one Sunday, the scripture reading was of the healing of Bartimaeus, a man who was blind until he met Jesus.  As I listened to the reading I had something like a lucid dream.  It was as if I was transported to those dusty roads and I was there watching the story unfold, listening to what everyone was saying.  Jesus asked Bartimaeus, "What do you want me to do for you?"  I knew how Bartimaeus was going to answer, that he wanted to be able to see. And I wanted him to say something different.  For all the world, I wanted him to say something different.  I wanted Bartimaeus to ask Jesus to tell me what I was supposed to do with my life.  But Bartimaeus asked from his sight, and I returned to the wooden pew St. Paul, Minnesota, disappointed and none the wiser.
Or maybe I was a little wiser.  At least I knew how much I longed for direction, for a clearer sense of call. And that clearer sense of call did eventually come.
I'm not sure what to make of this reminiscing, what it has to tell me about what wisdom might mean to us ordinary folk.  Except that maybe wisdom is relational.  There was an intimacy I had with Jesus and Bartimaeus in that moment in worship.  And Solomon has an intensely intimate moment with God in his dream.  And maybe wisdom has an ethical dimension regardless of our station.  Being able to discern between right and wrong, between good and evil – the specific wisdom Solomon asks for – is only helpful if it leads to action, to behavior, to right living and right decision-making.  And maybe wisdom has an emotional dimension.  My trip to the dusty roads of first century Palestine was certainly an emotional experience, and I imagine Solomon's dream left him with deep feelings that moved him to offer sacrifices in praise and thanksgiving.
When I started making plans for today's sermon about a month ago, I couldn't help but think of the current situation in the United States with political leadership and what seems to me to be a lack of wisdom.  But I don't think that commentary is needed today.  Or if you need that commentary, I'll leave it to you to offer it to yourself.
Instead, I think concluding with a question for your refection is enough.
If God came to you in a dream and offered you one wish, what would you ask for?
Would you ask for wisdom?  Would you ask for something else that you think you need more than you need wisdom to serve God and God's people?  Or would you ask for something to satisfy a personal desire, to satisfy a "want"?
I'll leave it to you to finish today's sermon.
_______________
[1]April Yamasaki, "August 16, 20th Sunday in Ordinary Time …," Christian Century, https://www.christiancentury.org/article/2015-07/august-16-20th-sunday-ordinary-time (posted 4 August 2015; accessed 15 August 2018).
[2]Ibid.
[3]Ibid.
[4]Ibid.