You are currently browsing the category archive for the 'church' category.
A sermon preached at Niles Discovery Church, Fremont, California,
on Sunday, October 28, 2018, by the Rev. Jeffrey Spencer.
Scriptures:  Micah 6:1-8 and Luke 11:37-44
Copyright © 2018 by Jeffrey S. Spencer
One evening, years ago, when I lived on the edge of King County, Washington, I drove into Seattle to meet up with some friends to see a movie.  I stopped in a pizza shop to grab something to eat before the movie.  The pizza shop had a red, tiled floor, which (given Seattle's propensity to drizzle) was damp.  As I stood in line, my foot slid out from underneath me and I quickly got up close and personal with that red tile.  I lay there, immediately feeling like a klutz.  Almost as quickly, someone spoke up.
Now, there are three things I would have expected to hear from a bystander.  I would have expected a bystander to point at me and laugh; or I would have expected a bystander to ask if I was okay; or I would have expected a bystander to offer a hand to help me up.  None of those what the immediate response.  What I heard, almost as quickly as I fell, were two words:  "Sue 'em."
When I dropped a 45-pound weight on my big toe at the gym something like nine years ago, the staff was relatively compassionate when I hobbled over to the staff area.  They were very quick to get me some requested ice.  And the club manager tried to act nonchalant as he sat with me and inquired as to what happened.  But I could tell that underneath his questions, he was preparing a defense for a possible lawsuit – one that I had no intention of filing.
It seems to me that American culture is sue-happy.  It is a pity, perhaps even a shame (as in, "we should be ashamed"), that we so quickly move our disputes to the courthouse, rather than working them out with each other.  One might think that, given our cultural propensity to move to the courthouse, we would immediately notice that Micah 6:1-8 is a lawsuit.  Perhaps it's the power of verse 8 that draws our attention away from the details of verses 1-7, but I don't want to gloss over them.
The scene opens with God as bailiff, calling the parties in the lawsuit to the court and to plead their case.
"Rise, plead your case before the mountains,
and let the hills hear your voice.
Hear, you mountains, the controversy of the Lord,
and you enduring foundations of the earth;
for the Lord has a controversy with his people,
and he will contend with Israel."
Then God switches roles and makes a case in the most peculiar way.  One might expect God to lay out the charges, to explain that the "controversy with his people" is.  There is a broken relationship between God and Israel and the community within Israel itself is broken.  But God doesn't blast Israel.  God doesn't say, "You, O Israel, have broken covenant with me!  You, O Israel, are not caring for your people!"  Instead, God asks, "Where did I go wrong?"
"O my people, what have I done to you?
In what have I wearied you?  Answer me!
For I brought you up from the land of Egypt,
and redeemed you from the house of slavery;
and I sent before you Moses,
Aaron, and Miriam.…"
That is not a prosecution strategy you're going to see on "Law & Order."
I wonder how it would work in the case Juliana v. U.S.  If you're not familiar with this case, let me tell you about it.  In 2015, 21 youth sued the federal government (including then-President Barack Obama) in the U.S. District Court for the District of Oregon.  Their complaint claims that, through the government's "actions that cause climate change, it has violated the youngest generation's constitutional rights to life, liberty, and property, as well as failed to protect essential public trust resources."[1]  In other words, this group of youth are suing the government for allow and even encouraging climate change to happen.
The case has been dragging through the courts.  The government has tried repeatedly to get the case dismissed.  Lower courts have repeatedly denied this motion.  That denial has been appealed.  A trial date was set for tomorrow, October 29, but it has been delayed by yet another motion to the Supreme Court.  It is not clear when, or even if, the Supreme Court will allow the case to go forward.  Nonetheless, demonstrations have been planned for today and tomorrow across the country, including one tomorrow, 3:00-6:00, outside the Ninth Circuit Court of Appeals in San Francisco.[2]  (Yes, I'm inviting you to attend.)
Assuming the Supreme Court allows this case to go to trial, can you imagine the youth standing up in the court and turning to the government's lawyers and saying, "Where did we go wrong?  What did we do that you would destroy our future?  How have we offended you that you would allow the environment to be destroyed?"  I don't know how effective a legal strategy that would be, but it is what these youth are saying on behalf of all youth and all future generations.  What have we done that you should destroy our future?
It may be an ineffective legal strategy for the American federal courts, yet it is essentially God's legal strategy in the case of Micah 6:1-8.  "I have repeatedly saved you, first by bringing you out of slavery in Egypt.  And yet I've offended you?  Yet somehow you're wearied of me?  Let me what I've done to you."
Israel, through the mouth of Micah, seems to have convicted themselves in response to God's pleading.  They seem to say, "We're guilty," with their response, which comes as a series of questions:
"With what shall I come before the Lord,
and bow myself before God on high?
Shall I come before him with burnt offerings,
with calves a year old?
Will the Lord be pleased with thousands of rams,
with ten thousands of rivers of oil?"
Notice how the response keeps getting bigger, more demanding, more costly.  Yes, God is God, and we should come before God, we should bow before God in recognition of that fact.  We should offer our contrition for having turned our backs on God and each other.  But what do we bring?  What would satisfy God for our sinfulness?  Should we offer sacrifices?  Should we come with thousands of ram and rivers of oil?  What is an appropriate sacrifice?
"Shall I give my firstborn for my transgression,
the fruit of my body for the sin of my soul?"
And then Micah responds:
"God has told you, O mortal, what is good;
and what does the Lord require of you
but to do justice, and to love kindness,
and to walk humbly with your God?"
Yesterday morning, a white man walked into a synagogue in Pittsburgh, Pennsylvania, and killed 11 people.  These are their names.  Micah's prophetic word from thousands of years ago resonates today.
Rev. William Barber, II, said, speaking of this horrific act, "I'm reminded of what Dr. King said after four little girls were murdered in an Alabama church: 'we must be concerned not merely about who murdered them, but about the system, the way of life, the philosophy which produced the murderer.'"[3]  The system, the way of life, the philosophy at work that produces murderers like this one, need to be named and challenged.  These are transgressions that we as a society have committed and ten thousand rivers of oil will not make up for this.
Micah is right.  There is only one way to address this, and that is to do justice, love kindness, and walk humbly with God.
All this month, we've been inviting each other to think about our financial giving to the church during the next year.  The primary question has been, "What shall we bring?"  We've talked about the importance of bringing our "yes" to God.  We've talked about the importance of bringing our stories to the community.  We've talked about the importance of bringing our gifts – our skills, our time, and our money – to support the church's ministry.
Today we bring our financial pledges.  From a practical point of view, we do this to help the leadership of the church build a budget for next year.  From a spiritual point of view, we do this to encourage ourselves to look at our stewardship.  And not just at our stewardship of our money.  As this scripture points out, God doesn't want our calves and our rams and our rivers of oil.
God wants our whole lives.
You see, "a life of relationship with God inevitably results in constant and intentional (not [simply] random) acts of justice and love of mercy.  Acting justly means actively working to rectify that which favors some and crushes others.  Loving mercy includes giving one's self as offering over and over.  Loving mercy means offering generosity and forgiveness, out of a love that transcends our prejudice, because God has, does, and will continue to do the same for us.  A humble walk with God implies that we recognize justice and mercy aren't dependent on our standards or abilities.  Humility keeps our egos in check so that we don't think of ourselves as 'magnanimous vigilantes' but rather as humble followers responding to the call from" God.[4]
Amen.
_______________
Questions for contemplation
In addition to your financial pledge today, how could it look like to pledge
to be more deeply involved in bringing justice to our land?
to more consistently doing acts of loving kindness and mercy?
to walk more humbly with God?
_______________
[1] Our Children's Trust, https://www.ourchildrenstrust.org/us/federal-lawsuit (accessed 27 October 2018).
[2] Learn more at https://www.facebook.com/events/1689974634457709/
[3] The Rev. Dr. William Barber, II, quoted on the California Poor People's Campaign Facebook page, https://www.facebook.com/californiappc/posts/358047208266413 (posted and accessed 28 October 2018).
[4] Daphne Gascot Aries, "What Shall We Bring? Micah 1:35, 5:2-51, 6:6-8," an essay written as part of the stewardship materials we have been using this season.
A sermon preached at Niles Discovery Church, Fremont, California,
on Sunday, September 30, 2018, by the Rev. Jeffrey Spencer.
Scriptures:  The Book of Esther
(focus scriptures:  Esther 4:9-17 and Esther 7:1-6)
Copyright © 2018 by Jeffrey S. Spencer
I love the story of Esther.  And I hate it.
I tend to love an underdog story to begin with, especially when the underdog wins.  And in the Esther story we have a woman who has no power and who, due to circumstances beyond her control, ends up in a position to save an entire people from annihilation.  But those circumstances that are beyond her control as so patriarchal, and the story is so disturbingly quite about that.  That silence drives me crazy.
Here's what I mean by patriarchal circumstances.  To start off with, Queen Vashti gets banished because she says, "No," to the king's desire to display her as a sexual object.  Then, the selection process to find a new queen is essentially a stripped-down beauty pageant with only the bathing suit competition.  (And, yes, I meant that double entendre.)  To add insult to patriarchy, it seems that the women have no choice about entering the contest.  And then there's the whole thing about Esther not being able to talk to her husband without being summoned by him.  Who cares if the woman has something on her mind?  She only gets to talk to her husband the king if he has something on his mind.
I would really love it if the book made it clear that this sort of patriarchal supremacy was wrong.  The book sort of hints at this.  The main character is a woman – that's helpful.  This woman's cultural location dictates she have no power, and she finds power anyway.  This woman's cultural location places no value on her intellect, ability to understand, and her ability to plan – all of which the story does because they are vital to her successfully rescuing her people.  Yes, it's scary.  Yes, it could cost even her her life.  She has all kinds of reasons to take no risks, but she takes the risks anyway.  As her cousin and adoptive parent points out, "Perhaps you have come to regal dignity for just such a time as this."
There is a theological challenge in that line (probably the most famous line from the book).  It implies that there is some grand plan that is known only to the mind of God.  It implies that, while we may think we have free will, God is actually calling the shots, moving people around some humongous chess board, playing both the black and white pieces, so the great plot of this grand plan will unfold as scripted.  And if that's what's going on, God, why not do away with the Hamans of the world to start with.
No, I do not believe there is a grand plan that God is making unfold.  And I don't even believe God has seven and a half billion little plans – one for each of us on the planet.  I do believe in callings – that God has desires for goodness and love and that God sees ways (plural) for each of us to help move the world toward that goodness and love.  But God hasn't scripted how we will get there.  So that means that there will be plenty of suffering along the way.  God does not will for us this pain and suffering.  Rather, I believe that God suffers with us and collaborates with us to bring healing and life and love, even out of our sufferings, to the world.  So, if I were writing this story, I would have Mordecai say, "Look where you are, Esther.  You can take advantage of this unique position to bring the world closer to God's goodness and love in such a time as this."
I understand the urge to say it's all part of some divine plan.  Who but God could have known that the US news cycle would be caught up with the allegations of sexual assault against a Supreme Court Justice nominee this week when I decided two months ago to preach on the story of Esther?  Who but God could have known that on Thursday well over ten million people would turn in to TV, cable, and radio stations to hear the testimony offered before the Senate Judiciary Committee?  Who but God could have known how timely the quotes that ran on our church's Facebook page all last week would be when I scheduled them ten days ago?
It's easy to look back and see God's hand at work guiding all this.  And maybe it was.  I think it more likely, though, that it is coincidence.  For if God is guiding this, making it unfold this way, I would rather God guide sexual and physical abusers away from their abuse to begin with.  No, I think it is coincidence that I am preaching on Esther today and the Senate Judiciary Committee scheduled Dr. Blasey Ford's testimony for Thursday.  And that coincidence preaches.
Dr. Blasey Ford's testimony is a reminder that the Esther story is very much alive today.  I could not bring myself to listen to all of Dr. Blasey Ford's testimony nor to all of Judge Kavanaugh's testimony on Thursday.  I told myself I had too much work to do, and I did have work to do.  But that may have been a protective reaction.  I didn't want to subject myself to the pain that I knew both of them would express.  And taking care of ourselves is important.  If my reflecting on this testimony is or becomes too uncomfortable for you, I will not be offended if you choose to step outside for a while.  Take someone with you if that will make you feel safer.  I hope you'll come back for communion.  I know I need that shared meal today, and you might, too.
I could not bring myself to listen to all of their testimony, but I did listen to some of it.  And I was right:  it was difficult to listen to.  Part of what made it so difficult for me to listen to Dr. Blasey Ford's testimony was the fear I heard in her voice.  She didn't want to be there.  She didn't want to relive this horrific experience in vivid detail and then have it dissected by powerful people who were used to being in the spotlight, who enjoy being in the spotlight, who were literally sitting above her in physical positions of power.
But no one else could have shared her truth.  No one else could speak up in this way in such a time as this.
Another part of what made listening to Dr. Blasey Ford's testimony so hard is that I knew and I know there are people of all genders (and especially women) for whom this testimony and this news reporting has and will continue to bring up memories of abuse they have suffered – that you have suffered.  For you I have a message, a message that may be easier to hear coming from women.
I think it is important for me, a white man, to listen, especially to women.  Late yesterday morning I put a post on Facebook inviting women in our church to post their reactions to the news, comments that I could quote in today's sermon.[1]  I really didn't leave people much time to respond, so only a few did.  Here's what they had to say.
Tarrah Henrie said, "We need to raise our daughters to be brave and wise like Esther.  We need to raise our sons to care for and respect others like Jesus taught.  Each generation is moving in the right direction.  Also, I think Matthew 5:29 is clear in stating that it is not the woman's fault if a man feels lust.  It is really up to him to control himself.  And seriously, the majority of men are good people.  There is a small percent of men that are making women unsafe."
Without further comment, Joane Luesse pointed me to the video of two women, sexual assault survivors, who confronted Senator Flake after he announced his intention to vote to confirm Judge Kavanaugh.[2]  It was the first words on the video that were hardest for me.  "Don't look away from me!  Look at me!"  The raw pain in her voice and those words summed up the larger issues that the accusations against Kavanaugh represent – that the people who are victimized by sexualize assaults are not being seen, and in not being seen, their humanity is being denied.
In one of her posts about this news (a post she referred me to), Cindy Sojourner pointed out how important it is to be prepared to hear and believe when a loved one, people in our own families, discloses their victimization.
Delya Stoltz connected up Christine Blasey Ford's testimony about having her mouth covered by Brett Kavanaugh and fearing that he might inadvertently kill her to the work she (Delya) is doing on strangulation prevention, particularly in intimate partner assaults.  The people who are studying and training first responders in this field (like Delya) include any form of restricting a person's access to oxygen or blood – smothering, strangulation, suffocation, positional asphyxia, etc. – in this family of assault.  Delya pointed out to me, "People without a willingness to restrict another's breath in a violent and controlling setting don't suddenly become willing to do so when intoxicated.  It's a distinct personality profile and it's deeply concerning."[3]
The longest response came from Lauren D'Ambrosio who offered specific advice of what we can do.  "Men:  call out your friends, sons, nephews, coworkers, and even bosses when they show sexist or misogynistic behavior (words, actions, storytelling, etc).  Yes, it's uncomfortable.  Yes, it may make you cringe.  Yes, it may affect the relationship – but is that the kind of relationship you want to keep?  If you see women being ignored, interrupted, or undermined … call it out.  Something like, 'I didn't hear what Kristine was saying because she was interrupted.  What was that?'  It is important to call out the cause that is unacceptable (i.e. the interrupting), not just the effect (that you didn't hear her).  … Use your position of power/privilege to give [women] their voice back.
"Everyone:  Don't force your children to hug/kiss their relatives hello if they don't want to; a wave is fine.  Grandpa's disappointment is less important than your child's autonomy.  Don't [shrug] off poor behavior on your/your friend's part with 'oh, it's no big deal,' 'you're being too sensitive,' or 'jeez, everything is bothering you.'  Be reflective, and ask the individual if something is truly bothering them.  Discuss a boundary, then respect it.  This goes for grown adults and children/teens.  You will not be seen as weak for asking them for more information about how to not make someone uncomfortable, but you will be seen as rude if you ignore it because it makes you uncomfortable."
I am grateful for the women who chose to share a response with me and for allowing me to include it in this sermon.  It makes me think about how, really, every day is a "for such a time as this" moment.  Until God's kindom is established, there will be injustices that need to be confronted, truths that need to be told.
Each and every one of us has come to some station in life that makes us a perfect person to speak out.  "Whoever said anybody has a right to give up?" the contemporary prophet Marian Wright Edelman asks us.  The answer, of course, is, "No one."
Yes, speaking up, confronting power, standing up for those who cannot stand on their own, for those who have not come to their own version of royal dignity, will be scary.  Speaking truth to power is scary.  It is dangerous.  Power sometimes rolls over and crushes you.  But nobody ever said we have the right to give up.
So, hear some advice from some of other prophets of the past several decades.[4]
Usually, after the sermon we have some time for contemplation.  Today, instead, I invite you to recite this statement written by Professor Sharon Fennema.[5]  She calls it "A Creed for Days Like This."  I think of it as "A Creed for Such a Time as This."
The word "creed" comes from the Latin credo, which is translated, "I believe."  We've come to think of creeds as dogmatic statements.  Please don't read this one dogmatically.  Read it as an invitation.
I believe that God weeps for the ways we shatter each other.
I believe that my body is not an apology or an invitation.
I believe that Jesus, revolutionary love incarnate, trusted the wisdom of women.
I believe that we have the right to say what happens to our bodies.
I believe that the Spirit moves in acts of resistance to patriarch, misogyny, white supremacy and colonialism.
I believe that both those of us who report and those of us who can't or don't report are courageous and praiseworthy.
I believe in a church that listens to and learns from the resilience of women.
I believe that our vulnerability is our strength.
I believe that the communion of saints lives in the flesh and bones of survivors.
I believe that no means no.
I believe that the forgiveness of sins must center the sinned-against
I believe that the time's up.
I believe that bodies are resurrected when we bear witness to and believe the stories, when we name femicide for what it is, and when we refuse to acquiesce to rape culture.
I believe that when we dedicate ourselves to movements that build the world we are seeking as we fight to make it real, the kindom comes on earth as it is in heaven.
I believe women.
Amen.
_______________
[1] See https://www.facebook.com/RevJSS/posts/10214366059719919 for my post and the exact responses.
[2] Niraj Chokshi and Stead W. Herndon, "Jeff Flake Is Confronted on Video by Sexual Assault Survivors," The New York Times, https://www.nytimes.com/2018/09/28/us/politics/jeff-flake-protesters-kavanaugh.html (posted 28 September 2018; accessed 29 September 2018).
[3] From a conversation via text message with Delya on 29 September 2018; Delya granted me permission to quote her.
[4] These quotes are from Kathryn Matthews, "Sermon Seeds September 30, 2018," United Church of Christ, http://www.ucc.org/worship_samuel_sermon_seeds_september_30_2018 (accessed 19 September 2018).
[5] Sharon Fennema, "A Creed for Days Like This," Facebook, https://www.facebook.com/sharon.fennema/posts/10156022719207449 (posted and accessed 28 September 2018). Use by permission of the author.
A sermon preached at Niles Discovery Church, Fremont, California,
on Sunday, September 30, 2018, at the Installation of
the Rev. Timothy Weible as Chaplain at Bridge Hospice,
by the Rev. Jeffrey Spencer.
Scripture:  Luke 10:25-37
Copyright © 2018 by Jeffrey S. Spencer
            I invite you to think for a moment of a time when you were involved in some act of service where you felt especially connected to God.
My suspicion is that your memory includes some element of connecting with other people, typically a person in need, sometimes with others offering service.  There is something about the experience of connecting with another person in the context of service that moves us beyond ourselves and into what a friend of mine call "The Big Love," her preferred name for God.  When we are connecting with our neighbor, we are connecting with God.  When we love our neighbor, not just with mind and heart, but with hands and feet and voice, we are loving God.
This is the challenge Jesus makes to the lawyer who seemed to be looking for a loophole.  "Yeah, I'm supposed to love my neighbor, but who exactly is my neighbor?" he asks Jesus.  Jesus answers with the story we call "The Parable of the Good Samaritan."  And in the telling, Jesus reminds us that loving our neighbor may require that we cross socially-dictated boundaries.
This is an over-simplification, but basically, Jews at the time of Jesus generally viewed Samaritans with a special contempt.  While the Romans were viewed with contempt because they were the occupying, oppressive force, Samaritans were viewed with contempt because they claimed to worship Yahweh, the Jewish God, but not at the Temple in Jerusalem, and not guided by the same group of prophets.  They were seen not just as Gentile, but as perverters of the faith.
In the story Jesus tells, Jewish leaders ignore their fellow Jew, robbed and beaten at the side of the road.  They may have had good reasons (at least in their own minds) for not helping.  There was a guy, robbed, beaten, stripped naked, left half-dead at the side of the road.  This was obviously a dangerous area.  It might be dangerous to pause long enough to help this person.  "I can't take the risk to help this poor, unfortunate soul," I can imagine them thinking.  I can imagine that internal dialog because I have had similar conversations with myself.
So the religious leaders – let those of us who are clergy beware – pass our crime victim in the gutter.  And a perverter of the faith comes to the Jew's aid.  The moral of the story, Jesus says, it that even Samaritans, outsiders, people you look on with contempt, are your neighbors.
For millennia, from before the advent of agriculture, human cultures have taught that same is safe and different is dangerous.  Brian McLaren says, "That belief probably served our ancestors well at certain points in our history.  Their survival often depended on maintaining trust in 'our' tribe and fear of other tribes.  That's why they used paint, feathers, clothing, language, and even religion as markers, so everyone would know who was same and safe and us and who was different and dangerous and them.
"Driven by that belief, our ancestors spread out around the world, each tribe staking out its own territory, each guarding its borders from invasion by others, each trying to expand its territory whenever possible, each driving others farther and farther away.  No wonder our history is written in blood:  wars, conquests, invasions, occupations, revolutions, and counter-revolutions.  The winners take all, and the losers, if they aren't killed and enslaved, escape to begin again somewhere else.
"Eventually, because the earth is a sphere, our dispersing tribes had to come full circle and encounter one another again.  That is our challenge today. We must find a way to live together on a crowded planet.  We have to graduate from thinking in terms of 'our kind versus their kind' to thinking in terms of 'humankind.'  We must turn from the ways of our ancestors and stop trying to kill off, subjugate, or fend off everyone we judge different and dangerous.  We must find a new approach, make a new road, pioneer a new way of living as neighbors in one community, as brothers and sisters in one family of creation."[1]
McLaren goes on to say, "That doesn't mean all our tribes need to wear the same paint and feathers, speak the same language, cook with the same spices, and celebrate the same religious holidays.  But it means all our human tribes – nations, religions, cultures, parties – need to convert from what we might call dirty energy to clean energy to fuel our tribal life.  True, the dirty energy of fear, prejudice, supremacy, inferiority, resentment, isolation, hostility is cheap, abundant, and familiar.  That's why our societies running it, even though it's destroying us.  More than ever before in our history, we need a new kind of personal and social fuel.  Not fear, but love.  Not prejudice, but openness.  Not supremacy, but service.  Not inferiority, but equality.  Not resentment, but reconciliation.  Not isolation, but connection.  Not the spirit of hostility, but the holy Spirit of hospitality."[2]
What that looks like isn't always clear.  If you think back to that experience of service that connected you to God, the one you thought about at the beginning of this sermon, I'm guessing it was pretty clear to you (or it became clear to you) what loving your neighbor as yourself looked like.  But it's not always clear.
Is giving money to that person in the median holding a sign asking for money the loving thing to do?  Is ignoring the person, hidden between the bike rack and the bushes, lighting up a crack pipe the loving thing to do?  Is calling the police on that person who has broken the law but doesn't have the resources to deal with the criminal justice system the loving thing to do?  And what if that person is a person of color?
Listen to the parable again, rewritten as a poem by United Church of Christ pastor and poet Maren Tirabassi.[3]
So the American is beaten up
in the parking lot, mugged,
at the Mall of New Hampshire,
and a Christian comes by
and doesn't stop for a moment
because it is Black Friday
and there is shopping.
Then a politician comes by.
It is primary season
and both the Democrats
and Republicans
are thick on the ground
in Manchester, Concord, Portsmouth,
but the politician doesn't stop
because his handlers
tell him it's not a photo-op.
And finally a Syrian comes by
one of those who is –
as the poem tells it heartbreak –
on our streets
because home is like the
mouth of a shark.
And the Syrian is Muslim
and the Syrian is kind.
And the American
does not want him
for a neighbor.
But God put him there
in the answer
to questions about love.
We're here today to install the Rev. Timothy Weible as a chaplain for Bridge Hospice.  The biggest mistake people make with hospice is not calling them in early enough.  Because hospice is a wholistic care program, it offers not just pain management, but care for the whole person – and the person's family.  That's why hospice agencies have chaplains – in addition to nurses, home health aides, and social workers.  When people delay bringing in hospice, they don't get the full benefit of care, though the family can continue to take advantage of various services, especially bereavement support.  People who work in hospice are a special breed.
While people can flunk out of hospice – "I'm sorry patient, but your condition keeps improving so you're no longer eligible for these services" – most patients' health continues to deteriorate, and they eventually die.  Hospice can help make that process as comfortable as possible, not just for the patient, but for the whole family.  And a big part of the reason that process can be made comfortable is the people (yes, the medications help, too).
In some communities that are largely homogeneous, hospice staffs can reflect that.  Here in the Bay Area, a place where those dispersed tribes come full circle and meet again, hospice agencies need people who are truly open hearted, meeting people – patients and family – where they are, being open to different cultures and values, being open to different experiences, norms, and expectations.
I think about dogmatic Christians (or, I suppose dogmatic people of any religious tradition) as chaplains, and I feel a chill.  I am truly pleased that the United Church of Christ is offering another clergy person to serve as a chaplain here in the Bay Area.  Because we come from a tradition that is not dogmatic and, in fact, acknowledges that there are many paths into the Mystery we call God that seem to work for other people, UCC clergy make, in my humble opinion, great chaplains.  But what I'm really saying is that people like Tim, people who can see the person at the side of the road as neighbor, are the people we need doing his sort of work.
All of us who claim to follow Jesus are called to see the outsider as our neighbor.  All of us are called to look at our neighbor through the eyes of compassion as we journey down the road.  As Thomas Merton said, "Our job is to love others without stopping to inquire whether or not they are worthy."  Or as this meme encourages, don't just believe there is good in the world, be the good in the world.
Amen.
_______________
[1] Brian McLaren, We Make the Road by Walking [Kindle version], Chapter 43. Retrieved from amazon.com.
[2] Ibid.
[3] Maren Tirabassi, "Parable of the Good Syrian," Facebook, https://www.facebook.com/maren.tirabassi/posts/968297036567313 (posted 27 November 2015; accessed 4 June 2016).
A sermon preached at Niles Discovery Church, Fremont, California,
on Sunday, September 23, 2018, by the Rev. Jeffrey Spencer.
Scriptures:  Romans 12:1-21
Copyright © 2018 by Jeffrey S. Spencer
A bunch of months ago we had a Town Hall Meeting to discuss the requirements that are in our church bylaws for membership.  After that Town Hall Meeting and subsequent discussions in Cabinet and between Pastor Brenda and me, Pastor Brenda and I decided to hold a spread-out sermon series where we would preach a sermon related to some aspect of membership and baptism, and that each of these sermons would have an opportunity for a post-worship service discussion.
A month and a half ago, when I was making plans for sermons in September, I thought that today might be a good day for one of those sermons.  We're not going to have the post-worship discussion because there is a different post-worship discussion happening, one that is equally important that will help us grow in how we live out our Open and Affirming covenant.  And, to be honest, as I've worked on this sermon over the past few weeks, I've come to realize that what we really need is several consecutive weeks on the topic.  When Pastor Brenda returns from her sabbatical, she and I will schedule that series (probably sometime in the spring).  In the meantime, I hope this sermon both stands on its own and that it will be something we can refer to when that series rolls around.
As I thought about how we might discuss what appropriate membership requirements might be for a church that embodies (or at least seeks to embody) a radical welcome, I realized we should probably start by making sure we're all on the same page about what it means to be a church.  So that's the topic for today's sermon.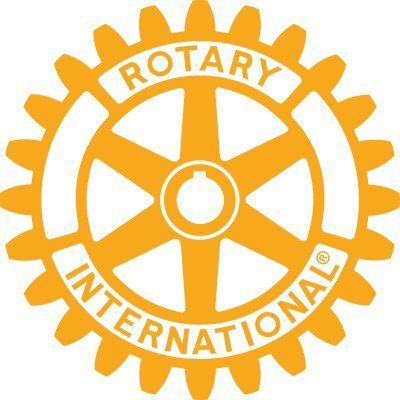 I want to start by talking about the Rotary International.  I'm picking on Rotary both because they do good work and because they are an organization that is, in several ways, like the church.  And if we can identify how the church is different from the Rotary (and other community organizations), we can better understand what it means to be a church.
So, similarities:  Rotary has local "Rotary Clubs," like a church has local congregations.  Local Rotary Clubs brings people together for fellowship and mission, like a local church does.  Though perhaps not as diverse as the community it is in, local Rotary Clubs will include people with diverse skills, backgrounds, interests, and gifts – and both of those things can be said about local churches.  Rotary Clubs "unite dedicated people to exchange ideas, build relationships, and take action,"[1] just like local churches do.  Rotary Clubs work on projects locally that make the lives of their neighbors better and work together on projects internationally to make lives around the world better, which the church, when it's living out its mandate, also does.  From a legal point of view, Rotary is a non-profit corporation, just like the church.  Like Disciples of Christ congregations and United Church of Christ congregations, a Rotary Club is a membership corporation – people join their local club/congregation, and the local club/congregation is connected to a wider network of clubs/congregations.
Even the meeting schedule is similar.  Most Rotary Clubs meet weekly, just like the church.  And those weekly Rotary Club meetings often (perhaps even typically) include a presentation on a topic of importance to the wider community.  Which isn't quite a sermon.  And here is where I think we start to get a glimpse into what makes the church different from service groups like the Rotary.  And in that difference, I think we can better understand what it means to be a church.
The God-thing is defining for the church.  We don't gather for a meeting each week.  We gather to be intentional about being in God's presence so we can offer God our worship.  We gather to be in community together in our praying, in our listening for the living Word of God, and in our seeking to respond to the Word we hear.
There are other communities that gather to offer God their worship and their prayers that aren't churches.  Jews do this every week in communities they call synagogues.  Muslims can offer their five daily prayers anywhere, but they will try to be in community for pray at least occasionally by gathering in a mosque.  The thing that makes the church's gathering for prayer different these other communities gathering for prayer is Jesus.  We have found that Jesus offers a way of approaching God and of hearing God's living Word that works for us.
John Shelby Spong famously said, "God is not a Christian, God is not a Jew, or a Muslim, or a Hindu, or a Buddhist.  All of those are human systems which human beings have created to try to help us walk into the mystery of God.  I honor my tradition, I walk through my tradition, but I don't think my tradition defines God, I think it only points me to God."[2]  I would add that while my tradition doesn't define God, it does define me.  I am a Christian.  I am a follower of Jesus.
That said, it's important to remember that Jesus didn't start Christianity.  Like many others,[3] I don't think Jesus intended to start a religion.  I think he wanted to clean up Judaism, to reform Judaism, but he wasn't trying to create a rival religion.  And his earliest followers followed him within the context of a Jewish identity.  These so-called "Followers of the Way" didn't become a separate religion until they were kicked out of the synagogue sometime around 88.
And I don't blame the synagogue for kicking them out.  Some were welcoming non-Jews into the community of Followers of the Way.  Others were continuing to push Jesus' reforms.  In some cases, those two groups overlapped.  "Don't change us; go be your own thing!" they were told.  And Christianity was born.
So, I'm a Christian as much by virtue of the Followers of the Way being kicked out of the synagogue as I am by being a follower of Jesus.  I suppose otherwise I'd be a Jesus-y-Jew.  But I'm not sure how much that helps us know what it means to be a church – other than being church having something to do with following the way of Jesus.  Not that following the way of Jesus is a little thing.  In fact, I think it is the central thing.  Still, I think there is more to say about being a church
We may talk about "the church" as being that building at 36600 Niles Blvd., but that's not truly accurate.  The early Congregationalists in the Americas referred to the place where they gathered for worship, "the Meetinghouse," not the church.  It was the place where they met for worship.  This cartoon more accurately points to where to find the church than a street address will.  The church is not a building at a particular location.  It is a people.  And those people are out in the world most of the week.
The state may require us to define that community with articles of incorporation and bylaws, but that's only our legal definition.  A church is truly held together by covenant, by sacred promise.  And covenant is not just a promise between people.  A covenant is a promise between people and God.  That's another way that being a church is different from being a service club or a community non-profit.  The relationships that are of concern to us are with each other and with humanity, yes, and we are concerned about our relationships with God.
Because God is a partner with us in covenant, our sense of purpose, our sense of mission always includes a call to be in service of God's concern for the whole world.  Our covenant is part of the lineage of covenants God has established that call us out into the world.  God promised Abraham and Sarah that the world would be blessed by their descendants.  God calls the Hebrews to be a holy nation in the Sinai covenant.  Isaiah says that Israel is a light to the nations.  And in the letter we call 1 Peter, we are told that Christians are "a chosen race, a royal priesthood, a holy nations, God's own people, in order that you may proclaim the mighty acts of him who called you out of darkness into his marvelous light."[4]
We live out this covenant identity by being, as some theologians have put it, a "sign, foretaste, and instrument of the Kingdom of God."[5]  This makes me think of our congregation's mission statement, how we have articulated our sense of calling at this time in our life together:  "Following the example of Jesus, Niles Discovery Church welcomes all people, grows in our relationship with God and each other, and serves our neighbors near and far."
Of course, churches, ours included, don't always embody that "foretaste of the kin-dom of God" thing.  We are, after all, a collection of people.  And as our quote for reflection today reminds us, the church isn't full of hypocrites; there's always room for more.
Paul was reminding us in our reading from Romans that the struggle is real.  While God is calling us to follow the example of Jesus with radically inclusive love, deepening relationship with God and each other, and service for and with our neighbors, the world is calling us to other ways grounded in other values.  That's why he calls the church in Rome and us not to conform to this world, but to be transformed so we are able to discern the will of God.
Then he uses a metaphor for the church that he's used before (particularly in his correspondence with the church in Corinth) – the church as a body, as the body of Christ today.  We each have different skills, abilities, and passions, and that's for the good of the body.  We are to use the gifts we've been given to help carry out the will of God that we've discerned.
Then he talks about how the church's life should be grounded in love.  "Hate what is evil, hold fast to what is good," he writes. "Love one another with mutual affection; outdo one another in showing honor.  Do not lag in zeal, be ardent in spirit, serve the Lord.  Rejoice in hope, be patient in suffering, persevere in prayer.  Contribute to the needs of the saints; extend hospitality to strangers."  I do not think this is an exhaustive list.  He is not saying these are the only things we should be doing.  But he is pointing out how we are to live together as a church.
And then he gets radical:  "Bless those who persecute you; bless and do not curse them."  But this should surprise us.  This is the way of Jesus, offering forgiveness even to the least deserving.  "Rejoice with those who rejoice, weep with those who weep," he writes.  "Live in harmony with one another; do not be haughty, but associate with the lowly; do not claim to be wiser than you are.  Do not repay anyone evil for evil, but take thought for what is noble in the sight of all.  If it is possible, so far as it depends on you, live peaceably [not just with each other, but] with all."
So, let me sum up my main points:
Being a church means being connected to God and God's purposes.
Being a church means following the way of Jesus to build that connection to God and God's purposes.
Being a church means being in covenant with each other and with God as we seek and fail and seek again to live a life based in love.
Amen.
Questions for quiet reflection
How are you and how are we doing at being connected to God and God's purposes?
In what ways are we living the way of Jesus as a church, and in what ways are we failing to do so?
How might our covenant with each other and with God be strengthened?
_______________
[1] From https://rotary.org/en/about-rotary/our-structure (accessed 22 September 2018).
[2] Quoted all over the Internet.
[3] See, for instance, Ed Taylor, "Affirmations and Confessions of a Progressive Christian Layman – The Christian Church," ProgressiveChristianity.org, https://progressivechristianity.org/resources/affirmations-and-confessions-of-a-progressive-christian-layman-the-christian-church/ (posted 9 December 2014; accessed 18 September 2018).
[4] 1 Peter 2:9, NRSV.
[5] James V. Brownson, The Promise of Baptism (Grand Rapids: William B. Eerdmans Publishing Co, 2007), 12.
A sermon preached at Niles Discovery Church, Fremont, California,
on Sunday, September 16, 2018, by the Rev. Jeffrey Spencer.
Scriptures:  Mark 8:27-38and Psalm 19
Copyright © 2018 by Jeffrey S. Spencer
As best I can figure, it was the summer between fourth and fifth grade when I saw a tract with a graphic that looked something like this.  The little pamphlet explained that we human beings are over on the left side of the graphic, in the land of sinfulness where hell awaits us, and that God is over on the right side, in all "his" righteousness and purity.  A massive gulf exists between humanity and God, a gulf of our own making, dug by Adam and Eve's original sin and expanded by our sinfulness.  We have dug ourselves away from God and now we owe God big time.  Now a penalty is due.  God in all his righteousness deserves payment for our sinfulness and separation.  And we, in our sinfulness, are unworthy to make the payment.  Luckily, there is a way across the gulf.  The cross of Jesus is that bridge, and that when we accept that Jesus paid that penalty, when we accept Jesus' death as our ticket out of hell and death, we can cross that bridge.
To my 10-year-old mind, this made sense.  I knew that I did things that made my parents disappointed and angry.  It made sense to me that the same would be true of my behavior and how God felt about me. But I also felt like there was something wrong with this diagram.  I couldn't put my finger on it then, but I felt that there was something wrong.
I've come to know that the primary thing that I think is wrong with this is the assumptions it makes about God.  This theology has a name: "penal substitutionary atonement."  And this theology depicts God as primarily, and perhaps only, as a great judge.  It places God as the supreme justice of a cosmic legal system that is more complicated and more vengeful than our earthly justice system.  It sets God apart and above, and that is not my experience of God.  Penal substitutionary atonement is "a dogma that has dominated the landscape of Western Christian thought and practice.  Like much else in our imperial Christian inheritance, it is linked to the doctrine of original sin."[1]  Like much else in our imperial Christian inheritance, it served the principalities and powers much more than it served God's creation and God's people.
So, if the cross is not about Jesus making a substitutionary sacrifice to pay the penalty for our sinfulness, what is it about?
One of the features of Iona is that there are lots of stone crosses.  There is this and another cross in front of the Abbey church.  And there's a cross along the side of the road to the north of the Abbey.  There are ancient crosses that have been excavated and reassembled in the museum.  And crosses carved on grave stones.  A cross commemorating war dead.  This cross is a reproduction of an ancient cross now reassembled in the museum.
Why is Christianity so obsessed with the cross?
Actually, Christianity hasn't been obsessed with the cross from its beginning.  Representations of the cross only became common in Christianity in the 600s,[2]and it took another 300 years for images of the body of Jesus to appear on the cross[3]– just in time to help with recruiting for the crusades when the church asked young men to go die for Jesus.
John Philip Newell explains that in Celtic spirituality, the cross is not so much about the sacrifice of Jesus (and certainly not about a penal substitutionary atoning sacrifice), as it is about the revelation of God.  It is akin, he says, to what Julian of Norwich called "showings."  When she was a young woman, Julian has a "series of dreamlike visions or revelations of Christ."[4]  Once, when she was desperately ill, Newell writes, "she sees so much blood in her vision of Christ that she says if it had been real blood, her bed would have been soaked to overflowing.  But the blood of Christ she sees is not about payment to God for sin.  It is about the very nature of love.  It is a revelation or a showing of what it means to long for love and to live for love.…  For it is because we love that we are in grief when our loved ones die.  It is because we love our children that we are in pain when we see them suffer.  It is because we love our nations that we are in agony when we see them being false to themselves.  And it is because we love the earth that we weep at the violation of its body."[5]
I was on the Island of Iona, there amongst all those stone crosses, at the center of Celtic Christian spirituality, when I read John Philip Newell's Christ of the Celts.  In the book he writes about "the Celtic belief that the Heartbeat of life is Love. That is the first and deepest sound within the unfolding cosmos.  It vibrates at the heart of all things.  Christ is viewed as disclosing the passion of God to us.  The cross is a theophany or showing of Love and the desire for oneness. It reveals God, rather than appeases God."[6]
I read these words, and I stopped.  I pulled out a little post-it note and wrote, "If JPN is right, that the cross reveals God, then for us to take up our cross is to engage in God-revealing.  Taking up our crosses is to take up giving ourselves away to one another."
This, for me, is a new understanding of what Jesus could have meant in the passage we read today.  I don't think it is the only understanding, but it is one that profoundly moves me.  For us to take up our cross is to engage in God-revealing.
Four years ago, John Philip shared a story in a blog post that connects to this.  "On Iona, one of the high-standing crosses in front of the abbey is St. Martin's Cross, with its distinctive Celtic feature of cross form and circle form combined as a way of pointing to the oneness of Christ and creation.  At the heart of St. Martin's Cross, where the vertical line and the horizontal line intersect, is an image of the Mother and Child.  She holds the child against her breast.  She has paid the price of labor and now holds the newborn close to her.  She has born the pain of giving birth.  And now she will sustain the child with her own being, with the milk of her love.  In the Celtic world it is said that there is a mother's heart at the heart of God. At the heart of a mother's heart is the willingness to make sacrifices for her child.  It is a revelation of the very heart of God's being.  And it is a revelation also of the human heart made in the image of God's heart.
"In Christ of the Celts, I tell the story of being brushed by an eagle.  I had been hiking up an arroyo in New Mexico, and as I bent to pass under a fallen pine tree, I was met by an eagle swooping in the opposite direction with a rabbit in her talons.  Either she had not noticed me or was so intent on the catch that she was not bothered by my presence.  So we met under the tree's fallen trunk, and her strong wing touched my left arm.  It was an exhilarating experience, to have physical contact with this untamed icon of heaven.  I was aware also that it was a spiritual experience, for in Christian symbolism the eagle is associated with John the Beloved, who sees with a height of unitary vision the oneness of all things.  But the most important part of the story I did not tell in Christ of the Celts, for it had not yet happened.
"After my eagle experience, there was someone in particular with whom I wanted to share the story.  It was Ronald Royball, a native musician and storyteller from Santa Fe.  We had met years earlier, and he had told me about a life-changing dream in which a great eagle had swept down from the sky to touch his hand with its wing tip.  When Ronald woke, he realized he was to be a musician, playing the native flute and sharing the wisdom of his people through music and story.
"So it was Ronald whom I especially wanted to tell.  He joined me for lunch close to the arroyo where I had hiked the previous year.  And with some pride I told him in great detail about everything that had happened, and showed him exactly where on my arm the eagle had brushed against me.  When finally I finished, Ronald said, 'John Philip, I want you to think about the rabbit. The rabbit is Christ.  The rabbit connected you and the eagle.  The rabbit made heaven and earth one for you.  And he lost his life doing so.  I want you to think about the rabbit.  The rabbit is Christ.'  He spoke not one word to me about the eagle!
"When I heard Ronald's words, I knew he was right.  I had missed the main point of the story.  Yes, of course, I shall always be thrilled to know that I was brushed by an eagle.  But I would not have met the eagle without the sacrifice of the rabbit.  This is not to say that every part of the story can be directly applied spiritually. The rabbit did not choose to offer itself, although Native American wisdom would probably perceive an element of choice in all of nature's sacrifices.  But Ronald's words prompted me to ask more deeply what this experience was about.  His words prompted me to ask what the costly connections are that I am to make in my life.  What are the costly connections we are to make?  The encounter with the eagle was a meeting also with the rabbit."[7]
As we move into our time for quiet reflection, you might want to think about one or more of these questions:
How does the cross of Jesus reveal God to you?
How can you participate in revealing God?

What sacrifices does that participation ask of you?

Who and what have been the 'rabbits' in your life, bringing you into contact with the Divine?

What sacrifices have they had to make to do so?
_______________
[1]John Philip Newell, Christ of the Celts: The Healing of Creation(Glasgow: Wild Good Publications, 2008), p. 95.
[2]According to a sign in the museum at the Iona Abbey.
[3]Rita Nakashima Brock and Rebecca Ann Parker, Saving Paradice(Boston: Beacon Press, 2008), p. ix.
[4]Newell, Christ of the Celts, p. 87.
[5]Ibid.
[6]Ibid, p. 17.
[7]John Philip Newell, "The Mother Heart of God," Heartbeat, https://heartbeatjourney.org/the-mother-heart-of-god-john-philip-newell-celtic-spirituality-isle-of-iona/ (posted 3 September 2014; accessed 11 September 2018). A few typographical corrections have been made, along with one or two grammatical corrections.
A sermon preached at Niles Discovery Church, Fremont, California,
on Sunday, August 19, 2018, by the Rev. Jeffrey Spencer.
Scriptures:  1 Kings 2:10-12, 3:3-14 and Psalm 111
Copyright © 2018 by Jeffrey S. Spencer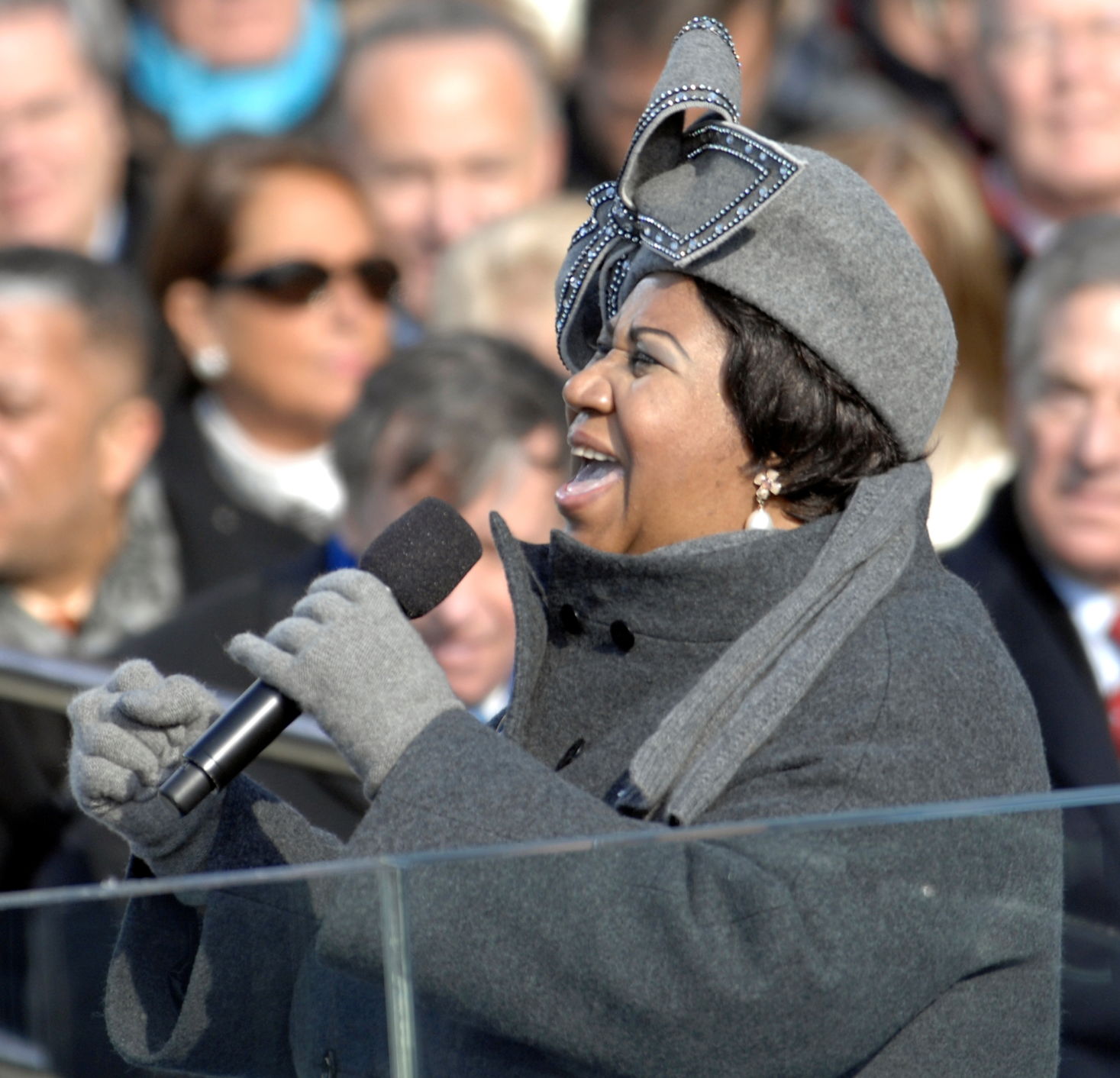 There have been some globally significant deaths in the past few days.  Aretha Franklin, the Queen of Soul, died on Thursday.  Kofi Annan, former General Secretary of the United Nations and Nobel Peace Prize laureate (and an alumnus of my alma mater, Macalester College), died yesterday.  When I heard about Aretha's death, I thought to myself, "The Queen is dead … and there's no one to succeed her."  Usually, when a monarch dies, there is a successor.
It's been said that the primary duty of Princess Diana was to provide the United Kingdom with an heir and a spare.  She did that:  my cousins, Wills and Harry.
Making sure there was an heir to King David was not a problem.  With his multiple wives there were multiple sons, and with his impending death in chapter one of 1 Kings, a power struggle began.  Solomon is David's pick and is actually crowned before David's death.
Our reading picks up with the death of David. I like how delicately it's put.  In the NRSV, "David slept with his ancestors."  In The Message, "David joined his ancestors."
So Solomon ascends to the throne.  Our reading skips the bit about Solomon consolidating his power in a – well, let's just say that there was blood to clean up.  And our reading skips the part about Solomon working on his kingdom's safety with a marriage alliance:  he marries a daughter of Pharaoh.
We pick up the 1 Kings narrative with stories about how righteous Solomon is.  He goes to the holy places of Israel and offers sacrifices.  He's a good guy (especially if you ignore the parts of the story that we skipped).  One of the holy places Solomon goes to is Gibeon.  And while he is there he has a dream, the one we heard about in our reading.  God appears to Solomon "in the dream and gives him a life-changing invitation: 'Ask what I should give you.'  Solomon begins his answer by acknowledging God's love for his father, David – a love that has placed Solomon on his father's throne, so that David's legacy and family line will continue.  Solomon describes himself as 'only a little child' – perhaps a reference to his youthfulness (although his exact age here is unknown), or a figure of speech reflecting his sense of the enormity of his responsibility as king."[1]
Then, Solomon puts in his request.  What would you ask for?  You've got one wish.  You've just become king.  What would you ask for?
Solomon asks for wisdom.  And not just any wisdom.  Eugene Peterson puts it this way in The Message:  "Give me a God-listening heart so I can lead your people well, discerning the difference between good and evil."  The New Revised Standard Version translates it, "Give your servant therefore an understanding mind to govern your people, able to discern between good and evil."  The New International Version says he asks for "a discerning heart."  The English Standard Version says he asks for "an understanding mind."  The American Standard Bible says, "an understanding heart."  The Contemporary English Version says simply, "make me wise."
All of them say he wants this wisdom so that he can know or discern the difference between right and wrong, between good and evil. Here's a little Bible quiz.  Who remembers who else in the Bible sought to know the difference between good and evil?  The answer is, Adam and Eve.  They were forbidden to eat the fruit of one tree, the tree of the knowledge of good and evil.  And, of course, that's the one they most wanted.  The big difference here is that Adam and Eve were trying to be like God, and Solomon is trying to be an effective servant of God.
But more interesting, to me at least, than this call back to the early chapter of Genesis is how challenging it is to translate the Hebrew into English and why so many different translations use different words.  I think part of the reason is that understanding what wisdom really is takes – well, wisdom.  If the issue was knowledge or even intelligence, I think it would be easier to write about.  Writing about wisdom is harder.  We end up writing about the heart, and not just the mind.  We seem to understand that wisdom has something to do with feelings, yes, and …
… somethingmore.  Intuition, perhaps.  Sensory input, maybe.  Experience, probably.
Arianna Huffington wrote a book several years ago titled Thrive.  I haven't read it; I've only read about it.  In it, apparently, she outlines a "third metric" for measuring success.  This from a woman who had plenty of power and money, the typical first two metrics for measuring success in our culture.  Her"third metric" "embraces well-being, wonder, giving—and wisdom. Here is how she defines it:
Understanding life as a classroom where we can learn even from our struggles
Practicing and expressing gratitude
Paying attention to our intuition and interior life
Appreciating the difference between information and wisdom
Slowing down in our culture of hurry sickness
Being mindful instead of operating on automatic pilot"[2]
I like this list.  I know that when I can move from seeing only the pains in a struggle to seeing the lessons in the struggle, my life improves.  I know that the practice of looking for reasons to give thanks and then expressing that thanksgiving has grounded me spiritually.  I know my life is simply better when I listen to my intuition and to what my souls is saying.  This usually requires me to slow down and to be intentional.  I know I don't like it when someone won't listen to what I have to say, yet I do that to myself all the time when I get too busy.  Having information is helpful, but applying it wisely is even more helpful. As the saying goes, "Knowledge, is knowing a tomato is a fruit. Wisdom is not putting it in a fruit salad." I already mentioned one of the reasons slowing down is important—it gives me time to listen to myself.  Another is that it helps me be aware of the reasons I have to be grateful.  Only by slowing down on my walk to the barber yesterday could I enjoy these little flowers.  And I only noticed them by being mindful (at least a little bit) to what was around me as I walked.
April Yamasaki points out the parallels between Huffington's list and Solomon's wisdom.  Today's scripture reading "also suggests three measures of success:  riches and honor (neither of which he asks for) and wisdom (which he does).  For Solomon, wisdom includes gratitude; after he wakes from his dream, he offers sacrifices in thanksgiving to God."[3]
Yamasaki ponders, "If Solomon were an older and more experienced ruler when God appears to him in his dream, I wonder if he would ask for wisdom.  Would he ask for wisdom if he were not already wealthy and powerful?  If Huffington hadn't already been rich and influential, would she have discovered that third metric?  What might wisdom mean for us ordinary folk?"[4]
What might wisdom mean for us ordinary folk?"
I've been pondering this question all week.  And my mind kept coming back to an experience I had when I was about the same age as Solomon was when the scriptures say he had his dream.  I was about half-way through college, preparing myself to be a math teacher, but it didn't feel quite right for me.  At worship one Sunday, the scripture reading was of the healing of Bartimaeus, a man who was blind until he met Jesus.  As I listened to the reading I had something like a lucid dream.  It was as if I was transported to those dusty roads and I was there watching the story unfold, listening to what everyone was saying.  Jesus asked Bartimaeus, "What do you want me to do for you?"  I knew how Bartimaeus was going to answer, that he wanted to be able to see. And I wanted him to say something different.  For all the world, I wanted him to say something different.  I wanted Bartimaeus to ask Jesus to tell me what I was supposed to do with my life.  But Bartimaeus asked from his sight, and I returned to the wooden pew St. Paul, Minnesota, disappointed and none the wiser.
Or maybe I was a little wiser.  At least I knew how much I longed for direction, for a clearer sense of call. And that clearer sense of call did eventually come.
I'm not sure what to make of this reminiscing, what it has to tell me about what wisdom might mean to us ordinary folk.  Except that maybe wisdom is relational.  There was an intimacy I had with Jesus and Bartimaeus in that moment in worship.  And Solomon has an intensely intimate moment with God in his dream.  And maybe wisdom has an ethical dimension regardless of our station.  Being able to discern between right and wrong, between good and evil – the specific wisdom Solomon asks for – is only helpful if it leads to action, to behavior, to right living and right decision-making.  And maybe wisdom has an emotional dimension.  My trip to the dusty roads of first century Palestine was certainly an emotional experience, and I imagine Solomon's dream left him with deep feelings that moved him to offer sacrifices in praise and thanksgiving.
When I started making plans for today's sermon about a month ago, I couldn't help but think of the current situation in the United States with political leadership and what seems to me to be a lack of wisdom.  But I don't think that commentary is needed today.  Or if you need that commentary, I'll leave it to you to offer it to yourself.
Instead, I think concluding with a question for your refection is enough.
If God came to you in a dream and offered you one wish, what would you ask for?
Would you ask for wisdom?  Would you ask for something else that you think you need more than you need wisdom to serve God and God's people?  Or would you ask for something to satisfy a personal desire, to satisfy a "want"?
I'll leave it to you to finish today's sermon.
_______________
[1]April Yamasaki, "August 16, 20th Sunday in Ordinary Time …," Christian Century, https://www.christiancentury.org/article/2015-07/august-16-20th-sunday-ordinary-time (posted 4 August 2015; accessed 15 August 2018).
[2]Ibid.
[3]Ibid.
[4]Ibid.
A sermon preached at Niles Discovery Church, Fremont, California,
on Sunday, August 5, 2018, by the Rev. Jeffrey Spencer.
Scriptures:  Mark 5:21-43
Copyright © 2018 by Jeffrey S. Spencer
While I was on vacation and study leave last month, I had occasion to visit several churches.  In reverse chronological order:  I worshipped at Glide Memorial Church in San Francisco (I'll share more about why I did that next month in another sermon).  I prayed twice a day in the Abbey during my week on Iona.  I toured the Glasgow Cathedral.  I worshipped at an evening service at St. George's Tron church, in Glasgow.  I toured the Chester Cathedral.  I sang in the Bath Abbey with the Golden Gate Men's Chorus.
I rehearsed at St. Michael's Without in Bath.  "Without what?" you ask?  Without the city medieval city walls.  There is a St. Michael's Within in Bath as well.  I was taken by a door handle at St. Michael's Without.
I sang in Christ Church Cathedral at Oxford University.  I worshiped at the Evensong service at St. Paul's Cathedral in London.  And I worshipped at St Bartholomew-the-Great (not to be confused with St. Bartholomew-the-Less) in the City of London.
The music at St. Bartholomew-the-Great was very impressive.  They have a professional quartet who sang a contemporary setting of the traditional lyrics for a mass.  The sermon, on the other hand, was dreadful.  The scripture was the gospel reading we heard today, and the Anglican priest did a riff on sandwiches and a British retail chain called Marks & Spencer.  Despite their auspicious name (you can't go wrong with Spencer in your company name) and the wide variety of things they sell, they are apparently especially known for packaged sandwiches.
At this point, I am hoping there is someone in the congregation who is wondering about what sandwiches have to do with this gospel lesson.  There is, actually, a connection – more of a literary one than a theological one.  The story telling device Mark uses has a formal name that I never remember.  I remember its informal name:  a sandwich.
In a sandwich, a storyteller starts one story, interrupts it with another, and then finishes the first.  The story of Jairus' daughter is the bread of the sandwich; the story of the hemorrhaging woman is the filling of the sandwich.
It's helpful to understand how a sandwich works as a literary device.  Understanding the remarkable retail success of Marks & Spencer's packaged sandwiches, not so much.  Literary sandwiches typically have common themes in the stories, as well as differences.  The similarities typically act to help tie the two stories together.  They are the toothpick in the sandwich.  The differences typically help point you to the storyteller's point.  The story in the middle, the sandwich's filling, is the more important story for the storyteller.
I was listening as the scripture was being read.  I recognized the sandwich.  As the reading comes to its conclusion, Mark makes a comment.  It seems parenthetical, as if it's not important, as if it's just something he's mentioning.  In fact, the New Revised Standard Version puts this comment in parentheses.  Mark mentions that the girl was 12 years old.
"Hang on," I thought.  "Hadn't the woman in the crowd been hemorrhaging for 12 years?"  I took out my mobile phone and opened by Bible app.  (I wonder what my neighbors thought I was doing.)  Sure enough:  12 years.
"That's not just an imposed similarity to tie the stories together," I thought.  "That's not just a parenthetical comment.  Mark is doing something here."  And I started wondering what that might be.
12 years.  That's why I'm preaching on this text today.  I've been wondering about those 12 years for a month now.
Let's take a closer look at the text.  Start by noting that Jesus was not opposed by all Jewish leaders.  Jairus is a leader of the local synagogue and he sought out this popular healer to assist his daughter.  He even begs Jesus to help, falling at his feet.
Jesus agrees, but his trip to Jairus' house is interrupted.  An unnamed woman approaches Jesus secretly – unlike the named religious leader.  Why secretly?  We have to guess, but the best guesses are that she is a woman and a woman shouldn't speak in public with a man who is not kin, and her medical condition.
Though Mark never says that her hemorrhaging is caused by a uterine issue, that's the likely candidate.  If she had a wound that would not heal and that kept bleeding, I don't see how she could be stealthy in her approach to Jesus.  She has a condition of continuous bleeding that she can, to some extent, hide.  However, if it is a uterine condition that is causing this, if this woman has what is essentially a non-stop period, she is rendered non-stop ritually unclean.  This is why her medical condition would push her to stay separated from the larger community.
What we know about this unnamed woman is that she has a medical condition that makes her suffer, and that she once had money to spend on doctors, but all of that money is now spent and it brought her no relief.  We can assume that she is now poor.  If she had male relations, they are not on the scene at this point.  They are not present to lift up her case (unlike the sick girl who has her father).  And, if she had any male relations earlier, they may well have abandoned her by now.
We don't know what spurred her boldness or her belief that simply touching Jesus' clothing would be enough to make her well.  We simply see a bold woman who acted to take care of herself.  She carries out her plan.  She approaches Jesus and touches his clothing.
"Just as the woman understood the changes in her body, so Jesus recognized a change in his body."[1]  Notice that Jesus plays no active role in this woman's healing.  She touches Jesus' clothing and is healed.  Jesus only knows that something has happened, not what has happened.  But he wants to know what happened.  So he asks, "Who touched me?"
Again, the woman comes forward, this time driven by fear rather than boldness.  She tells the whole truth.  She could have snuck away with her healing, but she comes back and testifies to what happened.  And rather than being angry for stealing his power, Jesus commends her.  "Daughter," he calls her, recognizing her full humanity, her connection to the human family, making her his kin, "your faith has made you well; go in peace."
The story returns to the journey to Jairus' house.  People traditionally interpret the healing of the unnamed woman as causing a delay, and blame that delay with keeping Jesus from reaching the girl in time to keep her from dying.  That is not in this story.  It is in the story about Jesus being delayed from healing Lazarus in John's gospel, but it's not here in Mark.  In Mark, Jesus is on the way to Jairus' house when word reaches Jairus that between the time he set out to find Jesus and that moment, his daughter has died.  There is no need to bother the teacher any more.
Jesus challenges Jairus to hold on to his faith ("only believe," he says), the faith that led him to the healer in the first place.  Jesus goes to where she is laying, takes her by the hand, and tells her to get up.  And she does.  Then Jesus tells her parents to give her a Marks & Spencer sandwich.
As the Anglican priest prattled on about sandwiches, I started thinking about the 12 years.  It is not just some unnamed illness that is causing this 12-year-old girl to be facing death.  With the onset of puberty, she is becoming fertile.  She has or will soon being menstruating.  She is entering the age when, in her culture, she would be eligible for marriage.  The girl is dying, and a woman is being born.
I thought, too, about the woman who has suffered from non-stop bleeding for 12 years, presumably vaginal bleeding, that (thank you, Jesus) has suddenly stopped.  Depending on the cause of this condition, a modern treatment would be hormone therapy or a hysterectomy, either of which would cause her fertility to end.  In the reading from Mark, her fertility comes to an end with her encounter with Jesus.
In many pagan traditions, womanhood is divided into three stages – Maiden, Mother, and Crone.  The title "Crone" gets a bad rep these days – thank you, fairytales.  That's too bad, because a Crone in these traditions is a possessor of wisdom.  In this reading from Mark, we see Jesus embracing, celebrating, and empowering the transformations that are necessary to move from one life-stage of womanhood to another.
And there's more healing transformation happening in this story, too.  We think of the girl as being the one with the illness that led to her death.  We think of the woman as being the one with an illness that caused her to suffer and make her poor and marginalized.  Jesus doesn't heal only them.  He heals their communities as well.
This is something that is happening in almost all (and perhaps all) of the healing stories in the gospels.  Dee Dee Risher notes, that Jesus' "healings took place primarily outside synagogues – outdoors in streets and deserts – is no surprise.  There were practical reasons rooted in social divisions.  The priestly code made many of those with illnesses (leprosy, bleeding, deformed parts of the body, lameness, blindness) social outcasts.  If Jesus was a healer, his ministry would necessarily focus on the most marginal and powerless members of the social order.  His healing challenged the assumptions of a society that drew lines around who was in and who was out.  It redefined community and social class.  This attention to societal and communal wholeness is a challenge to conservative healing theologies that pay no attention to social placement and do nothing to challenge marginalization in our communities."[2]
Jairus' family's and friends' grief is transformed into joy.  And when the family is told to give the girl something to eat, all of us are reminded to feed the bodies and souls of all people.  When Jesus calls the woman who reached out to him, "Daughter," her whole community was challenge to see her as kin.
12 years is a long time to wait for wholeness.  May we work so that people who are suffering – including those gathered in this room – find wholeness more quickly.
Amen.
_______________
[1] Except where otherwise noted, this summary is based on Emerson Powery, "Commentary on Mark 5:21-43," Working Preacher, https://www.workingpreacher.org/preaching.aspx?commentary_id=1323 (accessed 31 July 2018).
[2] Dee Dee Risher, "The Stumbling Block of Healing," Sojourners, https://sojo.net/preaching-the-word/stumbling-block-healing (accessed 31 July 2018).
I wish I had read this Twitter thread by Diana Butler Bass before I wrote last Sunday's sermon. It would have helped.
I'm posting the Twitter thread here, with the advisory that when Diana writes for publication, she is very careful about her style and she does many re-drafts before publication. Not so with Twitter. She seems a little embarrassed when her Twitter threads are gathered together into one essay like I'm doing here.
The thread was published on 14 June 2018, starting with https://twitter.com/dianabutlerbass/status/1007385188375191557
—————
A little background on Romans 13:1-7. This section of Romans is quite controversial, not clear cut.
Some contemporary scholars believe that they were a parenthetical section in the text – because the overall argument does not flow in ways typical of Paul's writing.
Others insist that these verses were not universal principles of political theology. Instead, Paul was addressing a very particular problem of Jewish Christians who lived in Rome, c. mid-50s.
The Roman church was ethnically split between Jewish and Gentile believers. The Jews were influenced by politics in Palestine, where a rising ride of revolutionary Jewish nationalism was occurring at the time of this letter's writing.
A large group of Jews had just returned to Rome from exile in Palestine and were, most likely, influenced by this revolutionary spirit.
They joined the Roman Christian community, which was largely Gentile and pagan in background. Thus, there was probably an emerging schism within the Roman church.
And, with Nero now on the throne, the LAST thing Christians in Rome could afford was a split. They needed to be unified to face down imperial pressure and persecution (not to mention Nero's newly imposed excessive taxation).
Thus, Paul was writing with a pastoral and ecclesiastical concern: church unity.
Paul's plea to be subject to governing authorities must be understood in this context — he wanted to contain an emerging radical Jewish nationalism that could have undone the fragile unity of a community under threat.
In essence, he says that Jewish nationalist Christians should accept the rule of the Empire in order to prevent another expulsion from Rome.
Paul knows Rome stinks. He knows it is a brutal, unjust, horrible empire. It murdered Jesus for pity's sake. Most Paul's works are subtle or not-so-subtle subversions of Rome.
He sometimes seems to argue for submission on occasion — mostly as a way of protecting the safety and wellbeing of the church.
He freaking hates Rome.
If a political authority usurps this verse to enforce obedience, it is an abominable misuse of the Bible. It isn't an instruction for citizens. It is a specific teaching for a particular problem in early Christianity-of the potential for nationalism to override Christian love.
Romans 13:1-7 is Paul the Pragmatist at work, not Paul the Universal Theologian.
A sermon preached at Niles Discovery Church, Fremont, California,
on Sunday, March 11, 2018, by the Rev. Jeffrey Spencer.
Scriptures:  1 Corinthians 11:17-34 and 2 Corinthians 9:1-9
Copyright © 2018 by Jeffrey S. Spencer
I created this graphic for a sermon some 13 months ago.  It is an attempt to describe the population distribution of the Roman Empire socio-economically.  You can see in the picture that those with power and wealth were quite small in number and that there really isn't much of what we would think of today as a middle class.  There was the very small upper class and the very large lower class.
I suspect you don't spend as much time pondering these sort of things, but I've wondered how it is that the very small upper class could possibly stay in power when there were so many people who had neither wealth nor power.  Why didn't they just rise up and overthrow the elites?  The answer appears to be the Patronage System.
According to John Dominic Crossan, what kept the society from completely breaking apart were "multiple ligatures of patronage and clientage.  Those without power could be clients to the patrons above them, and those patrons might even be themselves clients to others far more powerful still."[1]
The patronage system didn't just grease the wheels of politics and the economy.  In a patronage system, "influence was a moral duty: the emperor's needed it, the moralists praised it, and countless inscriptions publicly proclaimed it."[2]  Clients had a moral duty to give their patrons their obeisance and patrons had a moral duty to provide that which was necessary to live for their clients.  Of course, patrons wouldn't give their clients much more than the bear minimum, or they might start to climb that narrow pipe and positions could be reversed.  And given the importance of shame and honor in the society, a patron just couldn't be shamed by that.
You can see how the patronage system really isn't separable from the rest of the Imperial economy.  While the rich because rich through systems of injustice (especially the accumulation of land) that I've talked about in previous sermons in this series, the have-nots tolerated, or at least didn't see how to overturn, the injustice because patronage system demanded their participation.
The patronage system as oil for the Imperial economy is, I think, the biggest difference between the Imperial economy and contemporary capitalism.  While the size of the middle class has expanded and contracted over time, it exists as part of contemporary capitalism.  Yes, the adage "it's not what you know but who you know" carries plenty of truth to it in contemporary capitalism, and the old boys' network is alive and well with plenty of mutual back-scratching today, classical patronage does not hold the power it once did.  Even the ultra-wealthy – the Mark Zuckerbergs, Bill Gateses, David and Charles Kochs, Oprah Winfreys, and George Soroses of American capitalism – may have disproportionate influence in our society, they don't control things at the level the ultra-wealthy did in the Roman Empire.
In her upcoming book, Grateful, Diana Butler Bass writes about the patronage system:  "The emperor or king gave his subjects the 'gifts' of protection and provision.  In return, subjects offered loyalty, homage, service, tithes, and taxes.  If you failed to return the ruler's favor – such as not paying a tribute or refusing to send your son to serve in the army – you were branded an 'ingrate.'  Ingratitude was disloyalty and sometimes treason, crimes punishable by denial of favor, reduction in rank, seizure of property, enslavement, prison, exile, or death.  Most pre-capitalist societies practiced this quid pro quo sort of gratitude, with its complex of gifts given, debts incurred, and favors owed.  In it limited benefits flowed down from privileged benefactors to regular people; and most of the wealth flowed up from subject beneficiaries in the form of 'gratitude' to those at the top.  Gratitude was not a feeling.  It was the law."[3]
When I was on Study Leave in November, I heard a wonderful lecture by Bass where she talked about how the patronage system has played itself out in Christian theology.  The pre-modern view of the cosmos mirrored the oil can diagram of the social structure.  The cosmic map was of "a three-tiered universe, with heaven above, where God lived; the world below, where we lived; and the underworld, here we feared we might go after death.  The church," Bass explained, "mediated the space between heaven and earth, acting as a kind of holy elevator, wherein God sent down divine directions and, if we obeyed the directives, we would go up – eventually – to live in heaven forever and avoid the terrors below."[4]
This is the image of that God up in heaven, at least as painted by a European.  The great patron looks down on us clients down below.  The priests (patronage brokers of a sort) send our prayers up in the holy elevator to God and God sends down commandments for us to obey.  It is our duty to obey and to offer our thanksgivings to God.  And just like in the economic and political spheres of life, in the spiritual sphere we are obliged to offer our obeisance to our spiritual patrons – to the priests, to the bishops, and ultimately to God.
If God brings us to freedom from slavery, if God brings us to freedom from the Imperial economy of scarcity, greed, and never-ending work, to a Sabbath economy of abundance, self-restraint, and Sabbath rest, how did we get this Imperial theology?  If Jesus was a Jubilee practitioner who came to proclaim God's Sabbath economy and to restore its freedom, how did the church lose sight of it?  Though I like to blame Paul for all kinds of problems, I don't think we can blame Paul for this.
As Ched Myers puts it, "Footprints of the Jubilee tradition can be found throughout Paul's pastoral correspondence.  The Corinthian epistles provide a wonderful example of how Paul's practice reflected a fundamental concern for social justice, resistance to Roman norms … and desire to demonstrate faith commitment by wealth-sharing.
"Corinth in Paul's time was characterized by a culture of 'new wealth.'  It had been sacked by the Romans, then rebuilt a century later and repopulated with immigrants, entrepreneurs, military veterans and freed slaves.  Located along key trading routes, it was prosperous, ambitious, and competitive – and marked by huge disparities between its 'nouveau' elite and its laboring and slave classes."[5]
We can interpret from what he says in his letters to the church in Corinth that he was criticised by some Corinthians for "his disinterest in matters of social status, rhetorical style, and public performance. …
"Against … prestige-oriented Christianity Paul pits his own commitment to costly discipleship (2 Cor 4:8-11).  He contrasts himself with 'hucksters of the Word of God' (2 Cor 2:17) and those who 'pride themselves on position' (2 Cor 5:12), defending his apostolic credentials in terms of marginalization rather than status, of suffering rather than self-advancement, and … of grace rather than merit."[6]
Myers points out, "Under the patronage ethos it was expected that Paul would support his pastoral ministry in Corinth either by professional religious begging or by positioning himself as an 'in-house philosopher' sponsored by a wealthy patron.  Paul, however, steadfastly (and in the eyes of many Corinthians, unreasonably) refused to become a client of the rich.  Instead, he insisted on supporting himself through a trade (1 Cor 9; see 1 Thes 2:9).  This stance offended members of the aristocracy and lowered Paul's prestige in their eyes because he worked for his funds."[7]
It's pretty clear that Paul was pushing against the social stratification of Corinth.  He expected their relationships to reflect the new, revolutionary social structure of equality.  He is regularly outraged by their reproduction of the divisions of the wider culture.  We see this reflected quite clearly in the community's celebration of communion and Paul's reactions to it.
Paul's discussion of eating meat sacrificed to idols was not just about diet and conscience.  Only the affluent could afford meat, so those scandalized were probably the poor in the church.  "Meanwhile, some aristocratic Christians were interpreting Paul's 'gospel of freedom' as license to continue participating in the Roman Temple feasts.  These public gatherings were crucial to legitimizing patronage … and [the] consolidation of economic-political solidarity among upper classes."[8]
The dining habits at these public gatherings was very stratified, with those of higher social, political, and economic status (those are almost synonymous) eating with the host in the dining room, while the rabble ate elsewhere.  That practice was brought into the church when they celebrated communion, with the rich eating their fill before the poor members of the community even showed up.  We heard in our reading from 1 Corinthians how that infuriated Paul.  "He calls [this practice] a 'profanation' of the body of Christ, and even speculates whether such abominations might lead to illness and death."[9]  "If you must eat this way, go home," he tells them.
In the wider society, what one eats and with whom identifies one's social status, and Paul will have none of that at the communion table.  "For Paul, the church was to model an alternative society where there was no patronage, no hierarchy, no rich and poor."[10]  In other words, Paul embraced Sabbath economics and insisted that it be lived out around the Table.
He also lobbied for a Sabbath economics to be lived out around the offering plate.  In many of his letters, he writes about his efforts to collect money for the economically disadvantaged Christians in Jerusalem.  Our writing from 2 Corinthians is part of his plea to the Corinthians about his project.  And here, he appeals directly to the scriptural tradition of Sabbath economics.
Paul does not demand that the Corinthian church participate in the collection.  To do so would undermine the freedom of the Sabbath economy.  "So he employs instead a variety of rhetorical strategies to persuade, some of which are almost amusing.  First Paul points to the generosity of other communities, hoping either to shame the Corinthians or to inspire them to friendly competition (8:1-7).  Then he points to Christ's example of 'class defection' (8:9). …
"Paul is concerned that the Corinthians will interpret his appeal to share wealth according to the expectations and conventions of patronage.  But the obligatory and dependent nature of the patronage relationship was precisely what Paul wished to avoid.  He was asking for Christian justice and solidarity, not charity or patronage (see 2 Cor 9:5-7).  For this reason, he refers to the project ten times in 2 Corinthians 8-9 as the work of 'grace' (Gk charis).  Paul, the great apostle of 'grace alone,' here makes it clear that this is not just a theological concept.  [Grace] must include practices of economic sharing."[11]
"By understanding Christ's life and death as a 'Jubilee-event' Paul invites us onto a path of grace which seeks constantly to redistribute power, prestige and resources 'as a matter of equality.'  Not only does Paul set a personal example by refusing Corinthian patronage and insisting that the church there do the same, he also invites these Gentile Christians to practice international economic solidarity with a minority that was widely despised in the Hellenistic world:  Palestinian Jews."[12]
Myers concludes his reflections on Paul and Sabbath economics with these thoughts:  "Today, the crushing burden of indebtedness and profound inequality imprisons more and more people in First and Third Worlds alike.  If our North American churches are to advocate for redistributive justice for the poor, we, like the first century Corinthians, will have to cease mirroring the dominant culture of the global capitalism, with its empty promises of upward mobility and trickle-down justice.  We must turn toward the biblical vision of Sabbath economics, which is central not only to the Hebrew Bible and the Jesus-tradition, but to Paul's pastoral strategy as well.  The apostle insisted that only disciplines of redistribution can overturn our calcified traditions and structures of charity, class entitlement, and meritocracy."[13]
To that I would add this more personal and spiritual note.  If we do what Myers suggests, if we 21st century Christians adopt a Sabbath economic practice, we will have a spiritual awakening about God.  We will realize how limiting this image of God-in-the-sky is.  When Jesus talked about the kingdom of heaven, he was not talking about what happens after we've ridden the cosmic elevator into the heavens after we die.  When Jesus talked about the kingdom of heaven, he was talking about God's political and social vision for humanity, a vision that includes a Sabbath economy and that continues to stand in stark contrast to political and social visions that dominate and oppress.  "Jesus' own prayer, 'Thy kingdom come. They will be done, on earth as it is in heaven' (Matt. 6:10), seeks to align earthly ethics with the divine order of God's dwelling."[14]  And because for Jesus the kingdom of God is here, at hand, come near, God must be here, at hand, come near.  Heaven and God are "here-and-now, not there-and-then."[15]  Amen.
_______________
[1] John Dominic Crossan, Jesus: A Revolutionary Biography (New York: HarperCollins, 1994), 96.
[2] Ibid.
[3] The quote is from Diana Butler Bass' forthcoming book, Grateful, posted on Facebook, https://www.facebook.com/d.butler.bass/posts/10156156300209496 (8 March 2018).
[4] Diana Butler Bass, Grounded, (New York: HarperCollins, 2015), 4.
[5] Ched Myers, The Biblical View of Sabbath Economics (Washington, D.C.: Tell the Word, 2001), 53.
[6] Ibid.
[7] Ibid, 54.
[8] Ibid, 55
[9] Ibid.
[10] Ibid.
[11] Ibid, 57.
[12] Ibid, 58-59.
[13] Ibid, 59.
[14] Bass, Grounded, op. cit., 119.
[15] Ibid, 120.
A sermon preached at Niles Discovery Church, Fremont, California,
on Sunday, February 25, 2018, by the Rev. Jeffrey Spencer.
Scriptures:  Mark 10:17-27 and Leviticus 25:8-13
Copyright © 2018 by Jeffrey S. Spencer
I think that Jesus' understanding of Sabbath economics is rooted in the tradition of the Jubilee Year.
Last week, we heard the story of the manna in the wilderness from Exodus 16.  We established that the core values of the Sabbath economy are:
Everyone has enough;
No one has too much; and
The economy is not dependent solely on human labor – that is, that one can take a day off each week and there will still be enough for everyone.
By the time we get to Exodus 23, we hear about the Sabbath year.  Every seven years, the land gets to rest.  It is left fallow, and whatever is produced is gleaned by the poor and wildlife.  This Sabbath year restores equilibrium to the community, and it does this by restraining the activity of 'productive' members of the economy and by freeing the constraints that have limited the activities of those the economy has marginalized (namely, the poor and the natural environment).
By the time the book of Deuteronomy is written, the interpretation of the Sabbath year has expanded.  Now it includes debt relief.  Check out Deuteronomy 15 for the details.  "This debt relief was intended as a hedge against the inevitable tendency of human societies to concentrate power and wealth in the hands of the few, creating hierarchical classes with the poor at the bottom.  In agrarian societies such as biblical Israel (or parts of the Third World today), the cycle of poverty began when a family fell into debt, deepened when [the family] had to sell off its land in order to service the debt, and reached its conclusion when landless peasants could only sell their labor becoming bond-slaves."[1]
Something very similar happened in the United States after the Civil War, when freed slaves ended up being share croppers and were sucked into a debt cycle that left the essentially slaves again.  Debt forgiveness as outlined in Deuteronomy 15 includes freeing debt-slaves, sending them away with sufficient resources to make it on their own.
The fullest expression of this Sabbath economic logic is outlined in the Levitical Jubilee.  We heard part of the passage from Leviticus that establishes the Jubilee.  Every fiftieth year is established as a Jubilee.  The land is given rest.  Debts are forgiven.  Slaves are freed.  The land is restored to the members of the tribes to whom it was originally given after the conquest.  "The rationale for this unilateral restructuring of the community's assets was to remind Israel that the land [ultimately] belongs to God (25:23) and that they are an exodus people who must never return to a system of slavery (25:42)"[2] and the Imperial economy.
When Luke tells the story of Jesus beginning his public ministry, he sets the story in Nazareth.  Jesus goes to the synagogue and reads from the prophet Isaiah:  "The Spirit of the Lord is upon me, because he has anointed me to bring good news to the poor.  He has sent me to proclaim release to the captives and recovery of sight to the blind, to let the oppressed go free, to proclaim the year of the Lord's favor."[3]
It is widely recognized that proclaiming "the year of the Lord's favor" meant proclaiming a year of jubilee.  That's why Jesus is bringing good news to the poor and release to the captives.  That is why Jesus is letting the oppressed go free.  "Jubilee consciousness defined Jesus' call to discipleship, lay at the heart of this his teaching, and stood at the center of his conflict with the Judean public order."[4]
There's at least a whole sermon just on how the Jubilee ethic runs through the gospels in Jesus' teaching and actions.  But I want to get to today's gospel lesson.  So, let's just acknowledge that the Sabbath economy, where everyone has enough and no one has too much (guaranteed by its periodic forgiveness of debts and redistribution of wealth), is at the heart of Jesus' ministry.
Think for a moment about how this story made you feel as you heard it read.  Was it familiar enough that you know where it was going, so you erected a bulwark against it touching your feelings?  Did it make you feel uncomfortable? judged?  (I don't want to think of myself as rich even though I probably am.)  Did you want to explain away what this passage seems to be saying?
Here's what this passage does not say:  It does not say that it's important that those who have significant resources to take care not to let their affluence get in the way of their love for God and the church.  That lesson waters down – no, it ignores what Jesus is really saying.
Let's try to figure out what the story does say.
The story has a movement.  It starts off with the rich man being concerned about eternal life (and I think he means eternal life after this life).  Jesus moves the discussion from the rich man's concern about "eternal life" to Jesus' concern about "the kingdom of God."  And when Jesus talks about "the kingdom of God," he's presenting the alternative to the kingdom of Rome.  The kingdom of God is presented as the alternative to an empire that was politically oppressive, economically exploitative, and religiously legitimated.[5]
If we remember that the kingdom of God is Jesus' alternative to the kingdom of Rome, we can understand why Jesus would tell his disciples, "How hard it will be for those who have wealth to enter the kingdom of God!…  Children, how hard it is to enter the kingdom of God!  It is easier for a camel to go through the eye of a needle than for someone who is rich to enter the kingdom of God."
Jesus is right!  How hard it is for the rich to leave the Empire of Rome and join the Commonwealth of God.  That's because God's Commonwealth is based on a Sabbath economy, not an Imperial economy.  In the Imperial economy, in the economy of the Empire of Rome, there is no such thing as a concept of too much and there's no such thing as a concept of too little.  It doesn't matter how much you have; it can't become "too much."  The poor don't have enough to live on?  That's just the way it is and there's no such things as "too little."
On the other hand, in the Sabbath economy, in the economy of the Commonwealth of God, there are concepts of too much and too little.  Those concepts exist to help you know if you have a Sabbath economy or not.  If people have too much or people have too little, you don't have a Sabbath economy.  It is oxymoronic to have a rich person, a person who has too much, in the kingdom of God.  By definition, the rich cannot enter the kingdom of God – at least not with their wealth intact.
But fear not.  This is not simply a condemnation of wealth.  It is also, and perhaps more importantly, a condemnation of the system that allows disparities of wealth to occur.
Let's dig a little deeper.[6]
The rich man gives himself away in the first question he asks, "What must I do to inherit eternal life?"  The word, "inherit," is a verb used in connection with real property.  We are told this man is rich, and in first century Palestine, land (not commodities) was the basis of wealth.  In fact, verse 22, which tells us he had many possessions, can be translated, "he possessed many properties."  The tiny landed class of first century Jews took great care to "keep it in the family," doing all they could to pass their possessions from one generation to the next.  For this man, eternal life, like property, is something to be inherited.
Estates grew rich in one of three ways.  Family assets could be consolidated through marriage or political alliances.  Sometimes expropriated land was distributed through political patronage.  But most often, land was acquired through a debt-default system that I described earlier, a system that reminds me of the payday loan business plan.  Small agricultural landholders, suffering under the burdens of tithes, taxes, tariffs, and operating expenses, would fall behind in the payments and they were forced to take out loans secured by their land.  When unable to service the loans, the land was lost to the lenders.
Since there weren't banks, the lenders were the large landowners who had surplus capital.  Thus, land holdings got bigger and bigger, the rich got richer and richer, and the poor got poorer and poorer.
Remembering this, you may find Jesus' list of commandments interesting.  "You shall not murder; You shall not commit adultery; You shall not steal; You shall not bear false witness; You shall not defraud; Honor your father and mother."  Jesus skipped the first four of the big ten (worship God; don't make and worship idols; don't use God's name in vain; keep the Sabbath holy).  These are givens.  But did you notice that he replaced "do not covet your neighbors stuff" with something else?
"You shall not defraud," Jesus says.  Think about the payday loan industry.  It's designed for borrowers who need quick cash.  Someone is making it, paycheck to paycheck, but the car breaks down, so they take out a payday loan, a short-term loan that they're supposed to repay when they get their next paycheck.  The thing is, borrowers are often over-extended already and are unable to pay off the loan on time.  The loan may have an initial "flat 15% fee or an interest rate that doesn't seem particularly high.  But costs can quickly add up if the loan isn't paid off, and the effective annual interest rate is actually 300% or more."[7]  California Attorney General Xavier Becerra calls this "a rigged debt cycle."[8]  People take out a loan, and then take out another loan to pay off the previous loan, etc., etc., until they are in a hole so deep they can't get out.
The Consumer Financial Protection Bureau was in the process of establishing rules to help protect poor people from these leaches, but under the Trump administration, the Bureau has moved to protect the lenders, not the borrowers.[9]
"You shall not defraud," Jesus said.  You shall not defraud.  I suppose, technically, the payday loan business isn't fraud.  The rigged debt cycle is all spelled out in the loan papers, I suppose – except for the part about it being a rigged system.  Even if it doesn't rise to the level of legal fraud, it sure violates the spirit of Jesus' commandment.
It impresses me that Jesus was able to look at this man who prospered because of a corrupt, fraudulent system and still love him.  Maybe that's because for Jesus, love does not equivocate.
"You lack one thing," Jesus tells him.  Here, the word "lack" implies that the man is in debt.  How's that for a turn of events?  But in the logic of the kingdom of God, in the logic of Sabbath economics, this rich man is poor.  "Go, sell what you have, give the money to the poor; then come and follow me."  Jesus is asking this man to let go of the wealth he has accumulated through his participation in the Empire's economy.  And by redistributing this wealth to the poor, Jesus is inviting the rich man to embrace God's economy.
"Jesus is not inviting this man to change his attitude toward his wealth, nor to treat his servants better, nor to reform his personal life.  He is asserting the precondition for discipleship:  economic justice.  Stung, the man whirls and slinks away."[10]
I realize that what I am preaching is heresy to capitalists.  "Private controlled wealth is the backbone of capitalism and it is predicated upon the exploitation of natural resources and human labor.  Profit maximization renders socio-economic stratification, objectification and alienation inevitable.  According to the gospel, however, those who are privileged within this system cannot enter the Kingdom [of God].…  So the unequivocal gospel invitation to repentance is addressed to us.  To deconstruct our 'inheritance' and redistribute the wealth as reparation to the poor – that is what it means for us to follow Jesus."[11]
Does Jesus really expect his followers (that is, us) to participate in a Sabbath distribution of wealth as a condition of discipleship?
Yes, he does.  As impossible as it seems, he does.  "I know it seem impossible to you," Jesus tells us, "but for God all things are possible."
_______________
[1] Ched Myers, The Biblical View of Sabbath Economics (Washington, D.C.: Tell the Word, 2001), 14.
[2] Ibid, 15.
[3] See Luke 4:16-21. This quote is verses 18 and 19.
[4] Myers, op. cit., 23.
[5] Marcus J. Borg, The Heart of Christianity (New York: HarperCollins, 2003), 130.
[6] This deeper digging is based on Myers, op. cit., chapter 4, pages 30-37.
[7] Jim Puzzanghera, "Consumer protection bureau cracks down on payday lenders with tough nationwide regulations," Los Angeles Times, http://www.latimes.com/business/la-fi-payday-loan-regulations-20171005-story.html (posted 5 October, 2017; accessed 24 February 2018).
[8] Ibid.
[9] See David Lazarus, "In bizarre reversal under Trump, consumer agency reveals moves to protect payday lenders," Los Angeles Times, http://www.latimes.com/business/lazarus/la-fi-lazarus-cfpb-payday-lenders-20180119-story.html (posted 19 January 2018; accessed 24 February 2018).
[10] Myers, op. cit., 34.
[11] Ibid, 36-37.
SaveSave